***The sewing tutorial for the Runway Shortie can be found here***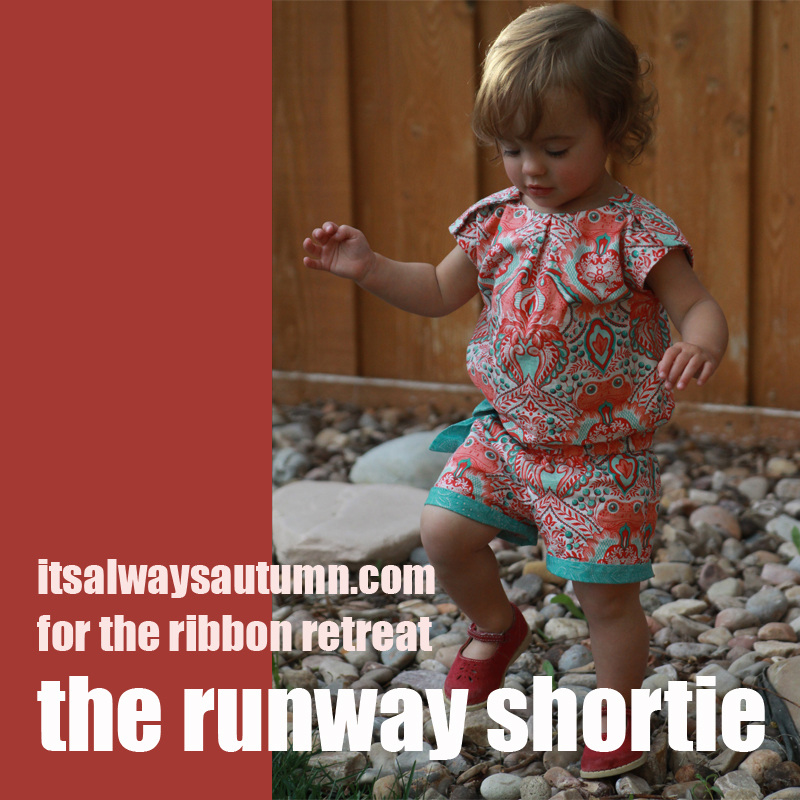 I love the look of the shorties/rompers that I keep seeing on the runway (Project Runway, that is!) but there's no way I could ever wear one. But my baby girl can. Complete with shortie shorts, a low gathered waist, and contrasting cuffs and tie, this one-piece is the perfect summer outfit for a little girl.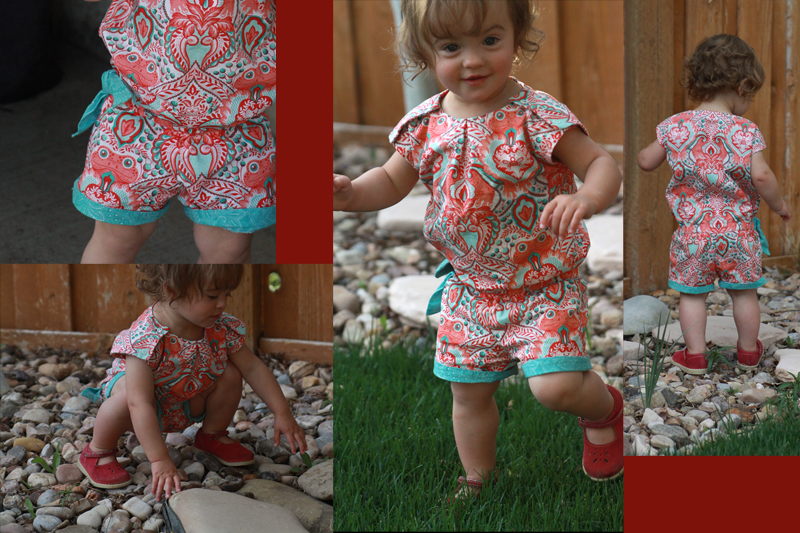 I've put together a pattern for this cute little outfit so you can make one too! It's sized at 12-18 months, and fits my little girl who is an average/small 16 month old perfectly. If you'd like to make one, download the PDF pattern here!
Then hop on over to this post for the full tutorial!
And if your little girl doesn't happen to wear 12-18mo size clothes, never fear! I'll be posting a tutorial next week on how to use a shirt and pair of shorts that fits your girl to modify my pattern, so check back!
Linked up at: