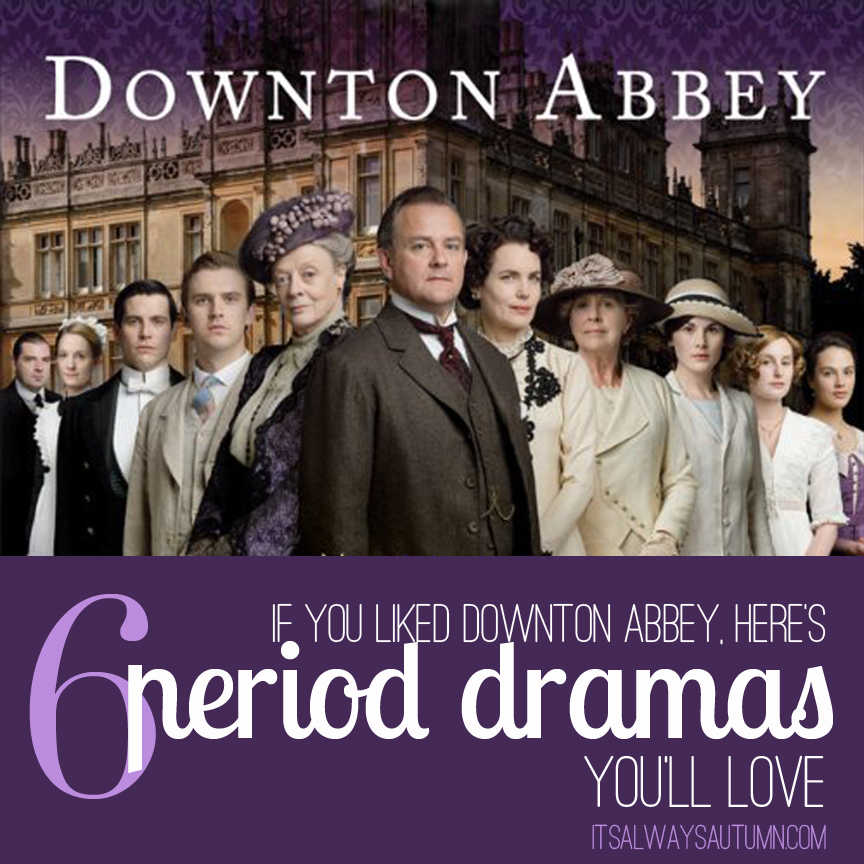 The trailer for the third season of PBS' wildly popular Downton Abbey have arrived (check it out here!), bringing with it hints of more twists and turns for the family so many of us have fallen in love with.
If you haven't seen Downton Abbey yet, you're in for a treat. You can find Season 1 on Netflix, and Season 2 will likely air on PBS during December as a run-up to the start of the third series in January. If you've already seen both seasons and can hardly stand the thought of a four month wait for Season 3, I've compiled a quick list of other period dramas you should check out in the meantime.
Being a period drama junkie, I'll watch just about anything I can get my hands on that involves British accents, Regency costumes, or a favorite classic book made into a movie, but even I'll admit that the quality of these piece varies widely. Here are six of my favorite period dramas to help you get through the long months between now and January.
1. Elizabeth Gaskell's North & South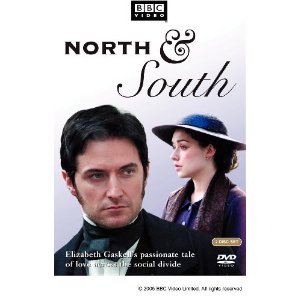 This has to be my favorite period piece. Ever. My apologies to Jane AND Colin Firth, but North and South is even better than Pride & Prejudice. Why? Because this book (and resulting miniseries) is more than just a love story. Oh, it's a love story all right – of course! – but there's so much real human life mixed in. Set at the cusp of the industrial revolution, the movie deal revolves around a firl from the agricultural, "civilized" South of England who moves with her parents in recently reduced circumstances to the North, where industry, machines, and the battle to earn money have come to the forefront. Margaret struggles to make sense of her new surroundings and family troubles, eventually figuring out that the world isn't as simple and straitforward as she originally believed. Add in a troubled love story with the owner of the local mill, and there's romance, mystery, questions of ethics, amusing dialogue, real tragedy, and more. You get the picture. I love it. It's just plain good. Plus the leading man – Richard Armitage – is described as "smoldering" on the back of the DVD, which I laughed at when I first read, but yup, he is.
2. Persuasion (1995 version is my fave, 2007 version also good, but less true to the book)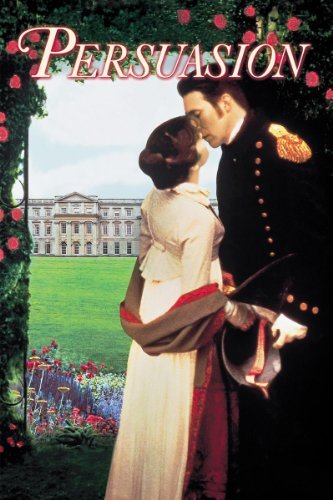 Alright Jane, I apologize for not putting one of your novels at the top of my Period Piece list, but at least you get to be number two. It might suprise some that P&P isn't my favorite Jane Austen novel – it's fantastic, and I truly enjoy a couple of the movie versions that have been made, but Persuasion (which is Austen's last novel) is just a better story. Anne Elliot lost her chance at love years ago when a close family friend persuaded her to break of an alliance with the young sailor Wentworth, claiming he'd never make enough to support a wife. Eight years later Anne is lonely and "past her prime" in the eyes of the world, but making the best of life with a foppish father and two self-centered sisters (the dialogue involving the father and sisters is true Jane Austen – a hilarious and scathing commentary on people who's most pressing worries involve their appearance and status in the world). When the now Captain Wentworth reappears, Anne has to decide whether to risk embarrassment and rejection to try to rekindle the old flame. I love watching Anne's transformation from a girl who's easily swayed by the concerns of others into a woman who can choose to take a risk for love. My favorite part of the movie (and we're talking the 1995 version here) is how much a simple touch or look can convey.
3. The Forsyte Saga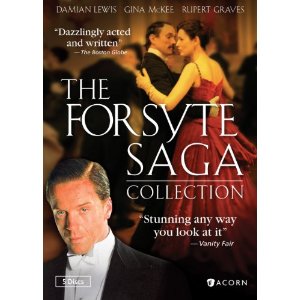 This seris is much like Downton in that it follows the lives of a number of different people in one family, this time the wealthy Forsytes. The series focuses on two brothers, the straight-laced Soames, a solicitor: proper, unyielding, but in love with artistic Irene, and the free-spirited Jolyon, who early in the series leaves an unhappy marriage (and most of his money) to pursue a life of love. Their stories, as well as stories of others in the family, intertwine in a fascinating look at the Victorian and Edwardian eras. This series is a little like a high-brow soap opera, with problems and romances coming and going, but with the feel of real life instead of the shallowness of today's soaps. The subject matter is a little more adult than the other two I've mentioned so far – I'd rate it PG-13 – but the acting is top-notch and the story's compelling. This is a long one, so get ready to clear your schedule for a few afternoons once you get started. (There's also a Series 2 about the next Forsyte generation, which is worth watching, but doesn't hold a candle to the original.)
4. Cranford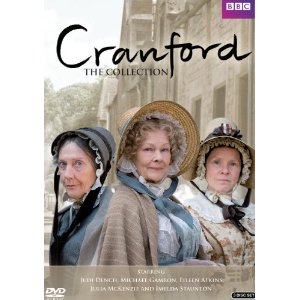 From IMDB: "In the 1840s, Cranford is ruled by the ladies. They adore good gossip; and romance and change is in the air, as the unwelcome grasp of the Industrial Revolution rapidly approaches their beloved rural market-town." If I told you Cranford was about a group of old ladies you'd probably think: BORING. But it's not. It's about the ladies, yes (Judi Dench is just one of the amazing actresses here), but stories of the entire town are woven together in this very funny and touching miniseries. There's gossip and romance, the old battling the new, love lost and opportunities missed, as well as hope for a happier tomorrow. I'll admit that I loved the dialogue here even more than the storyline, so if you're more interested in a great plot than witty repartee you might be disappointed. But the beauty of the English countryside and the skills of these great British actors (many of whom you'll recognize from other movies) just can't be beat.
5. Jane Eyre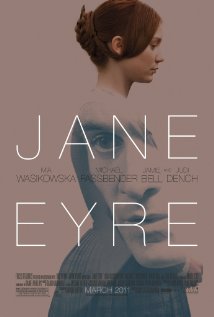 This beloved book has resulted in so many movie remakes I can't even count them all. I loved the 2006 BBC miniseries, but the more recent (2011) Hollywood release has brought new life to this classic story. A poor, orphaned girl graduates from an austere charity school and goes to work as a governess for the young ward of the grim, confusing, but oocasionally warm Mister Rochester. The house is large, gothic, and frightening, as is Rochester at times, but Jane settles in to teaching her young pupil and feels she is growing to understand Rochester's softer side – until it's revealed that nothing is as it seems. The scenery is gorgeous, the music is filled with longing, the actors all do a great job, and the story is told a little differently than it has been before, making this version worth seeing even if you've seen others. It's a movie that keeps you wrapped up in knots the entire time – not letting you relax until the very end, when you let out a big sigh and sit in your chair realize you've been completely transported from your fantastically ordinary life. Or maybe that only happens if you're as big of a dork as I am (my sisters are all laughing at me right now). Anyway, it's another one not to be missed.
6. The Scarlet Pimpernell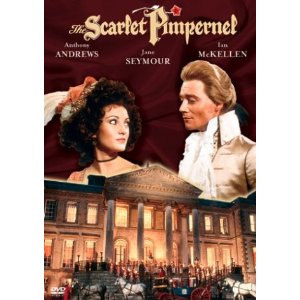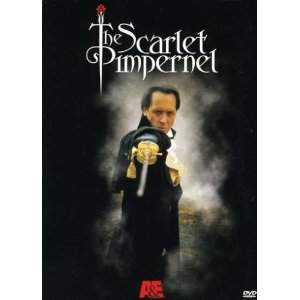 I almost cut this list of at five – five's a good number, right? – but I couldn't leave off The Scarlet Pimpernell. I've loved this movie since I saw it as a ten year old – the Jane Seymour and Anthony Andrews version – and subsequently read the book (which is fantastic!). This story has absolute EVERYTHING – action, romance, history, mystery, mistakes that cost lives, hidden identities, disguises, gorgeous dresses, swoon-worthy sentiments, plus two fabulous actors in the role of leading man and leading lady. It's a romance mixed up with a spy novel, all set against the backdrop of the French Revolution. The 1982 version is my favorite, but the BBC has also released a more recent version (2000) – and get this – there's three parts! That's right, they've created two more movies based on subsequent books, and what's not to love there?