A few weeks ago we spent Saturday afternoon hiking with the kids. The weather was gorgeous, the scenery was unbelievable, and we made it all the way to the waterfall.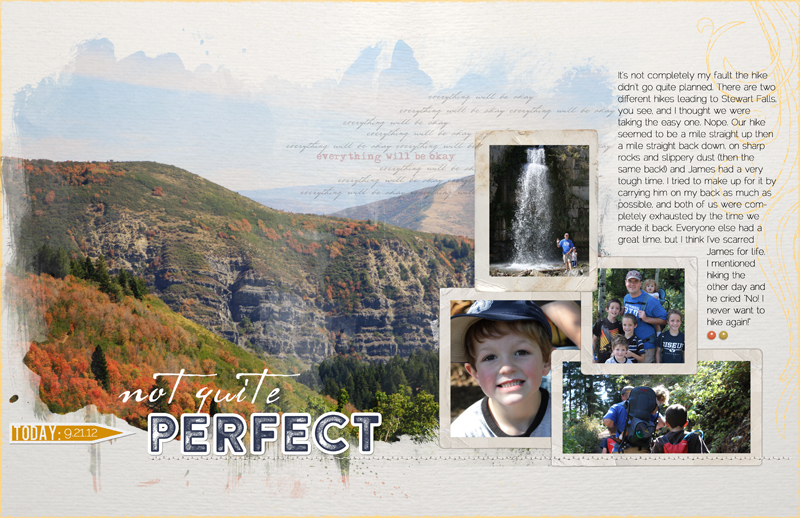 Of course, the hike was WAY HARDER than I thought it would be…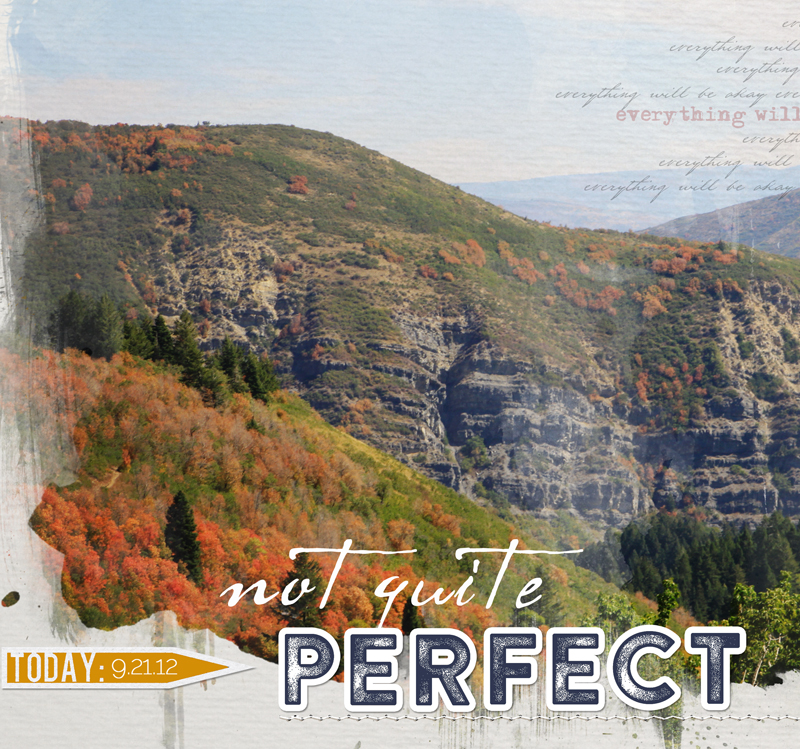 …resulting in our four year old plopping his little self down on the ground more than once and declaring he wasn't going to take one more step.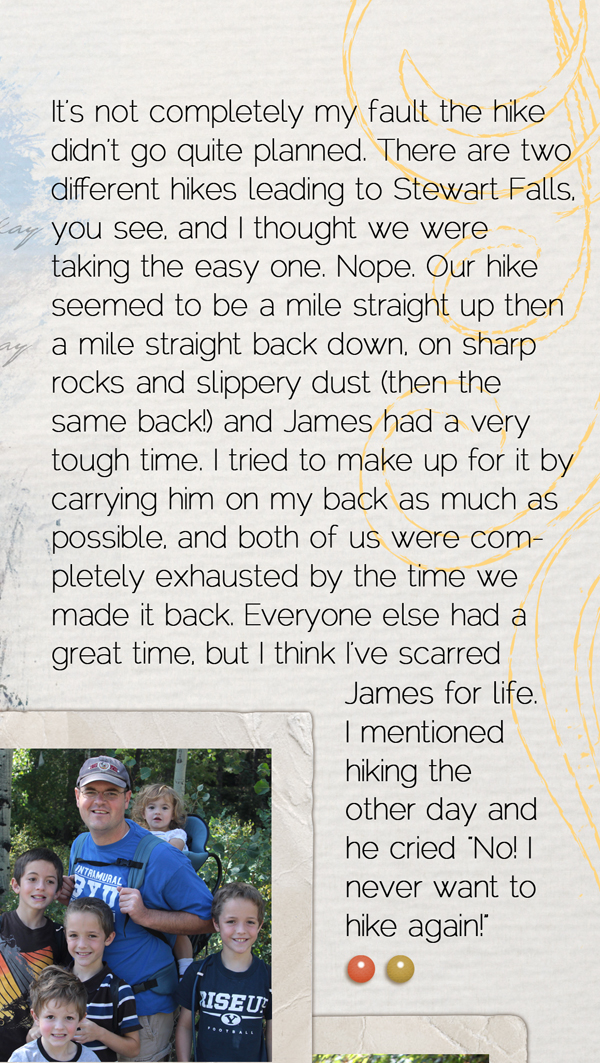 The poor kid had a cold and wasn't feeling quite up to snuff anyway, and we made him walk and walk and walk. I carried him as much as I could, but it was a long afternoon for both of us.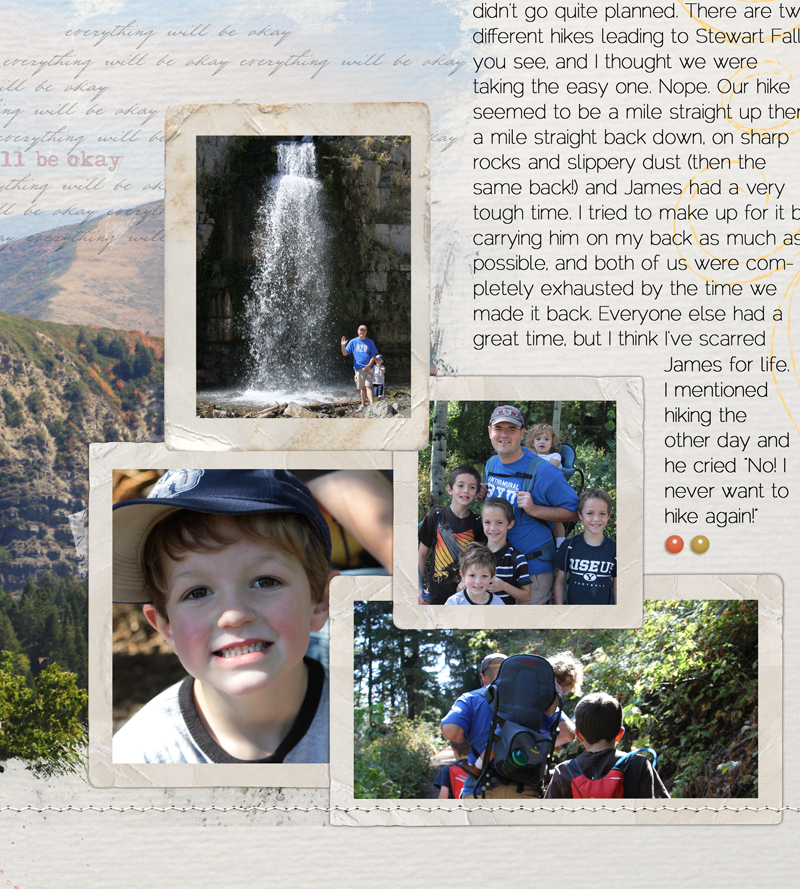 Everyone else did a great job and we all had a fun time playing in the water by the falls, so I guess we'll call the outing a success.
The good news is that I convinced all the kids to take a much easier hike with me yesterday. It's just a few minutes from our house and the leaves have all gone pink and yellow and red, and it felt like we were walking through an enchanted forest. Even the little guy loved it! The bad news is I didn't take my camera, and I was kicking myself the whole time. (Funny note: as soon as we got out of the car my oldest said, "I'm so glad you don't have your camera!" I asked him why and he replied: "Because then we'd have to spend the whole afternoon standing around getting pictures taken instead of actually doing something." So maybe a camera-less outing was't such a bad idea after all.)
I hope you're all enjoying the season!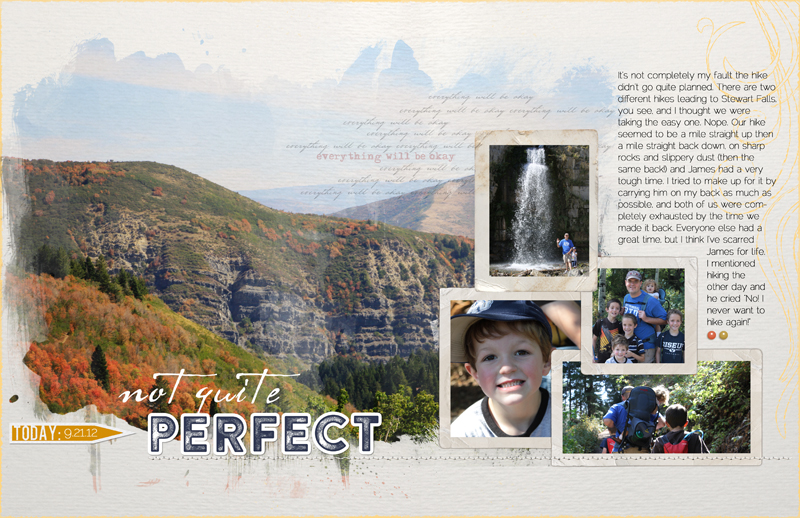 layout supplies font: CK Maternal, Raleway; alpha, tag, brads, stitching: Karla Dudley; wordart, frames: Katie Pertiet; overlay: JCrowley