I decided my little girl needed a new fall outfit, so I spent a few minutes looking through J.Crew's online catalogue for inspiration. I found this fun girl's outfit that I knew I could recreate for way less money. Today I'm sharing a tutorial for making the star stamped leg gins and sparkly silver shoes; check back tomorrow for a tutorial on the layered skirt and top.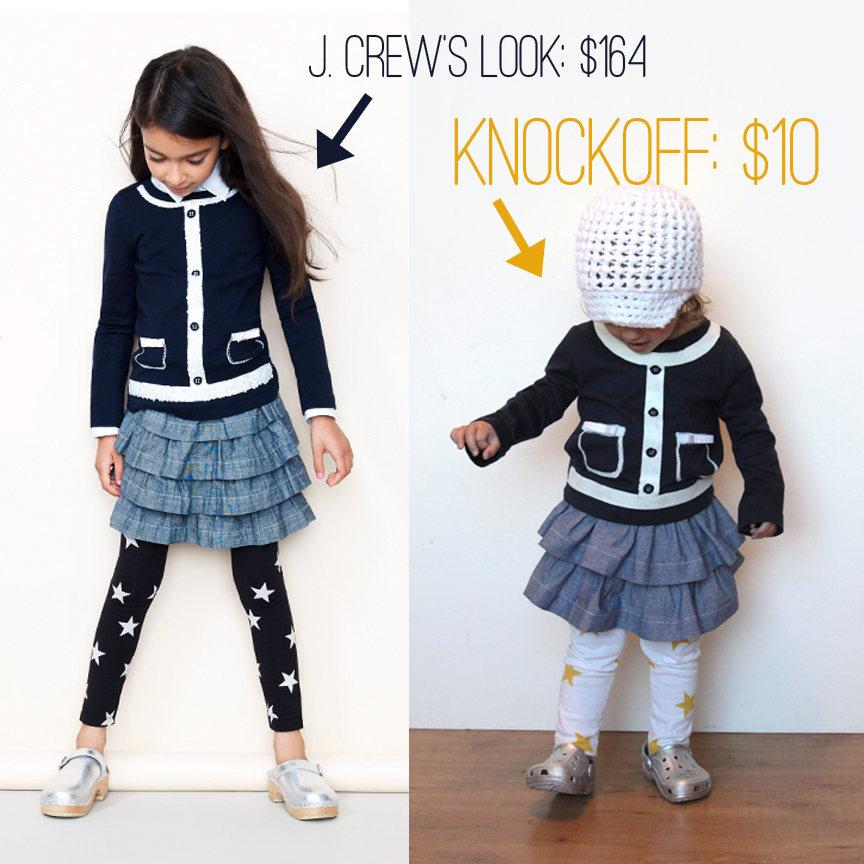 J.Crew's version of this adorable outfit (shirt, skirt, leggings, and shoes) adds up to $164. My version comes in at less than a tenth of that, with my out of pocket adding up to a measely ten bucks.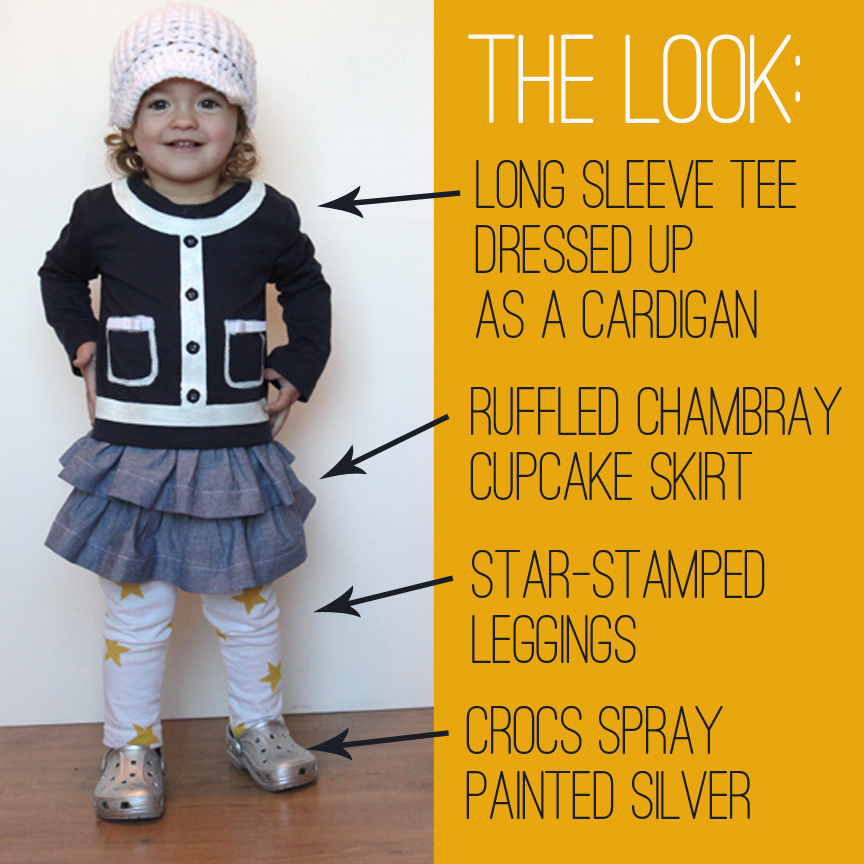 Here's the cost breakdown (keep reading for the leggings and shoes tutorial):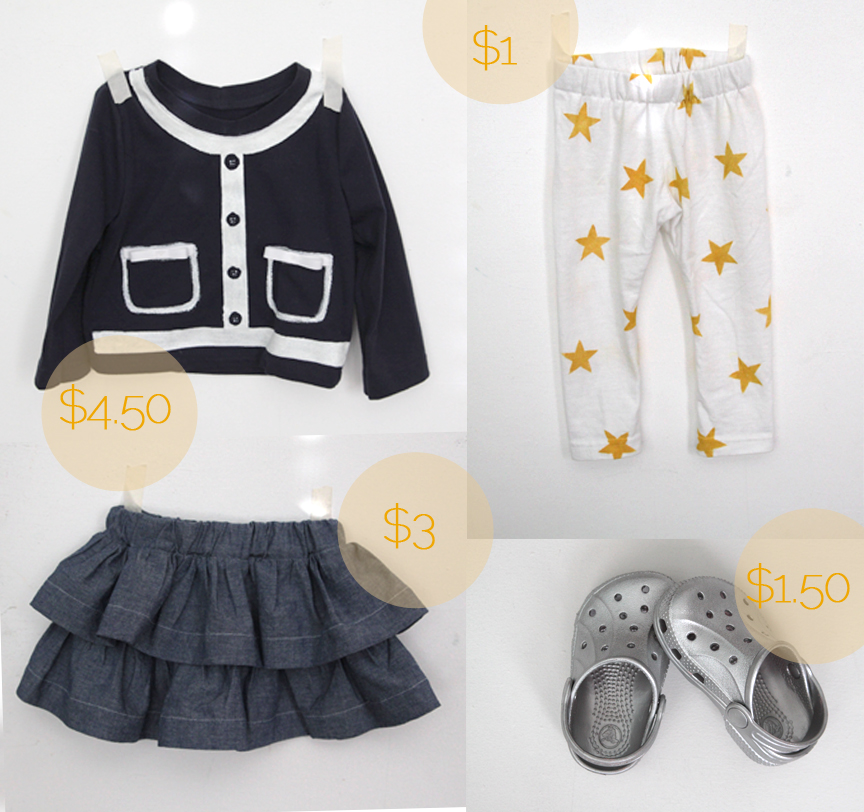 The shoes
The shoes are actually my favorite part of the whole outfit, and I can't believe how easy they were! I was thinking to myself "how am I ever going to find silver clogs?" while I walked through the thrift store – and then I happened upon these tiny pink Crocs that just happened to be in my daughter's size. I knew I had silver spray paint at home and the shoes were half price so I figured I'd spend the $1.50 and see what happened.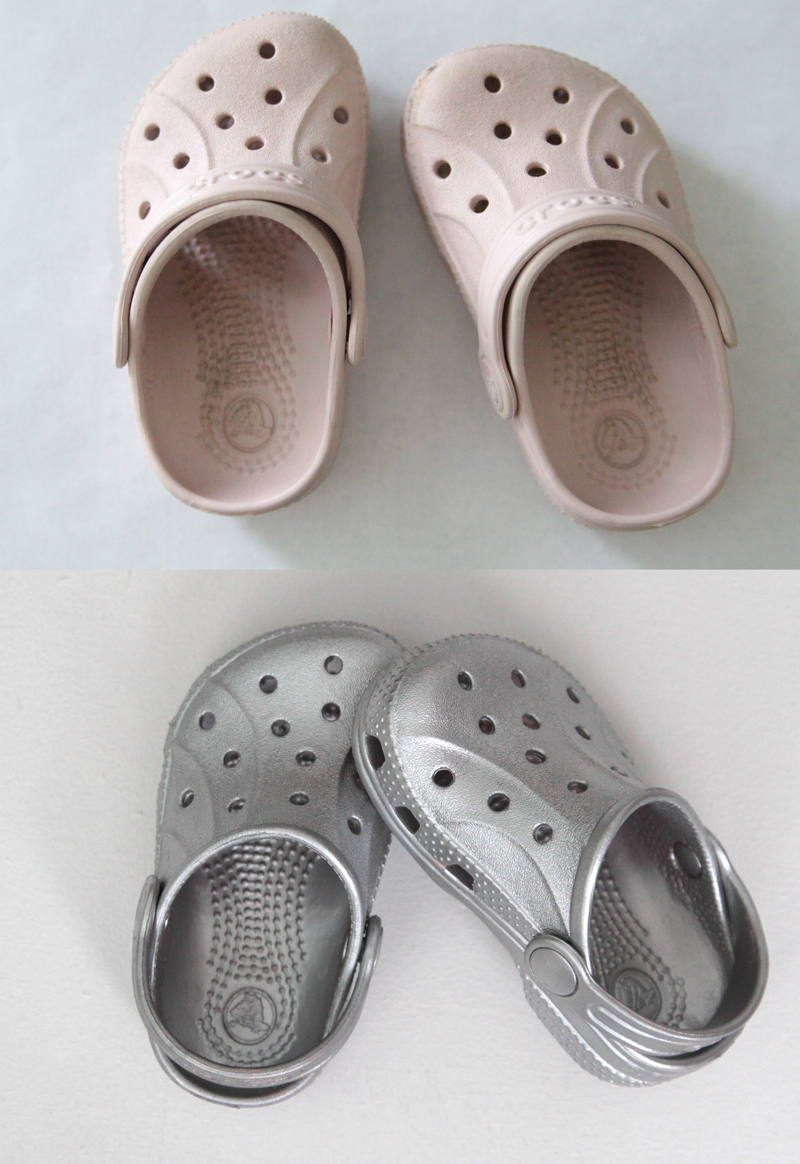 A couple coats of spray paint later and we had silver crocs! The shoes took the paint beautifully and have held up well over the past few weeks – and my daughter loves them. What's the deal with a girl who isn't even two yet being quite so obsessed with shoes?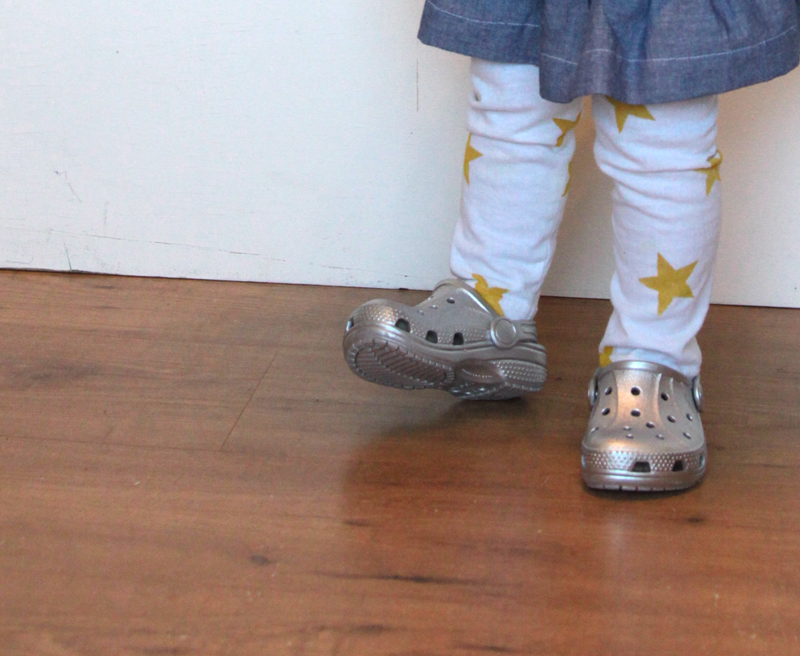 (I've been having fun spray painting different things – check out this post, where I spray painted an old belt turquoise.)
The Leggings
I made the leggings out of a white men's t-shirt from the thrift store, so I was able to stamp the stars on them before they were all sewn together, but you could use this technique on store-bought leggings almost just as easily.
I grabbed an old foam Halloween stamp – the kind you can get at Joann's for $1 – and pulled the foam designs off a couple of sides. Then I printed out a little star and traced it on my stamp.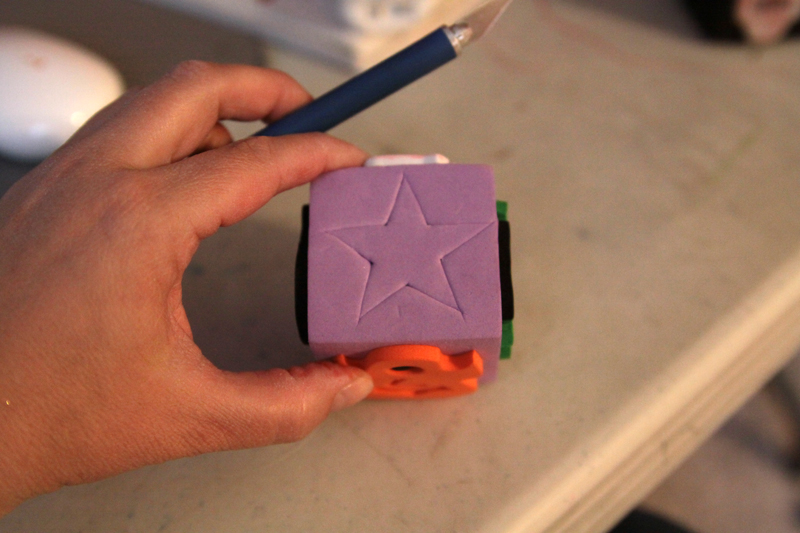 Then I used an exacto knife to cut away the foam from around the sides of the stamp. If you don't have a foam block handy, try using an apple or potato to make a stamp. I used ColorBox arichival ink to stamp my design. In experimenting for these leggings I found that some fabrics take the ink better than others, and some fabrics also hold the ink through washing better than others. So if you're leggings to stamp you may want to stamp on a scrap and wash it a few times to make sure your ink/fabric combo will hold. Staz-On ink would probably be a good choice. If you want to be sure your design won't fade in the wash, you could also paint your stamp with fabric paint and use that instead of ink.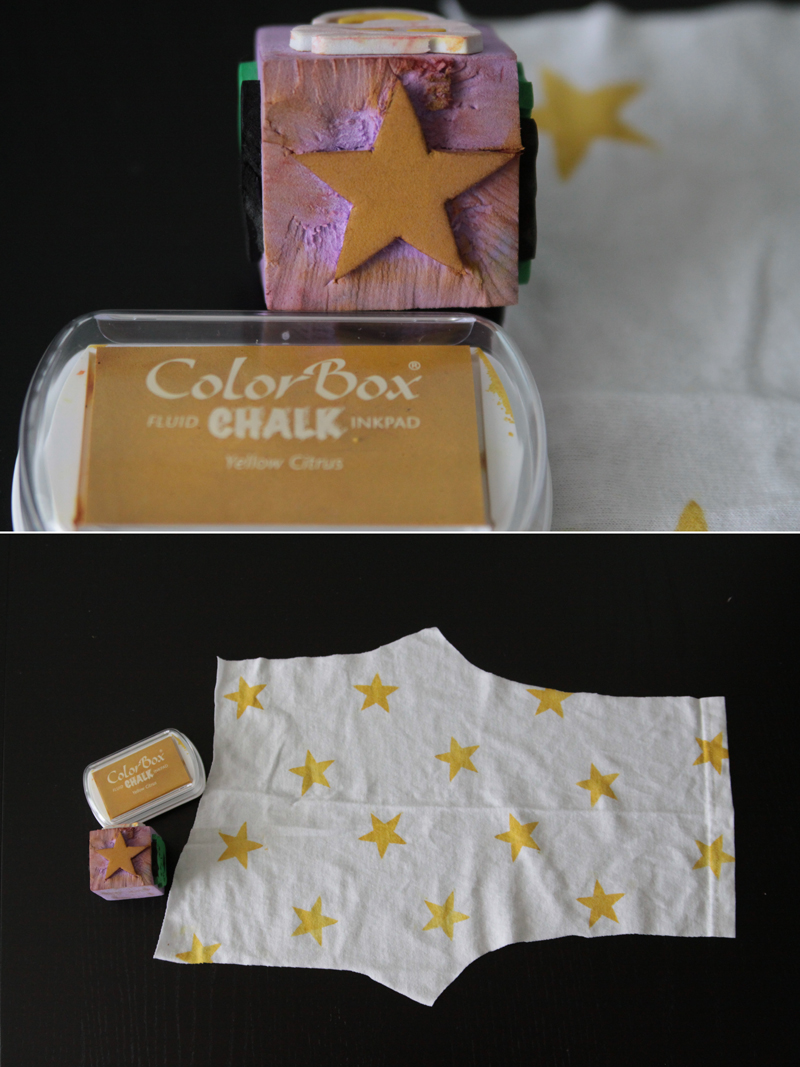 I re-inked my stamp after every single use, and I kept a baby wipe handy so I could wipe off any ink that got onto the edges of the stamp so I didn't end up with messy stars. I love how the leggings turned out and I've been thinking about how easy it would be to cut all sorts of stamp designs and create a slew of fun stamped leggings.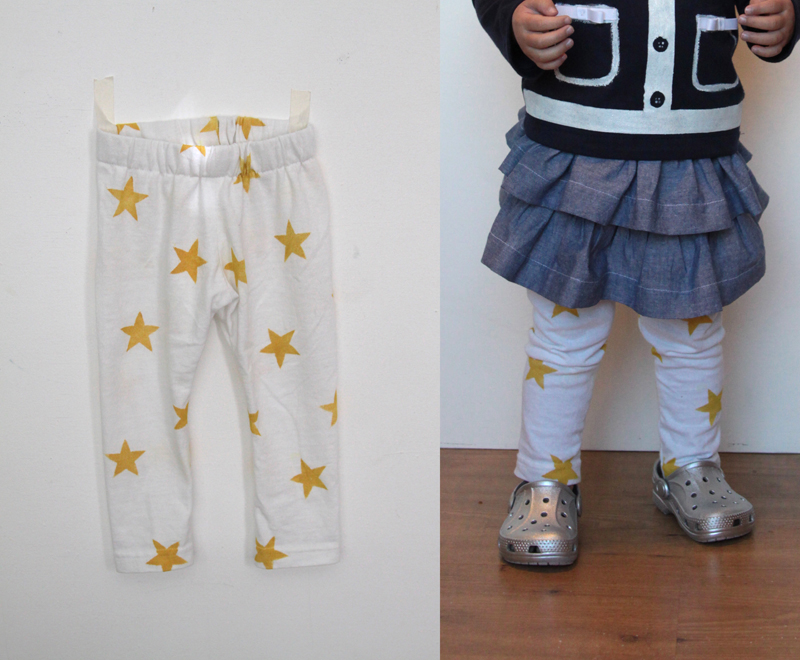 So there you have it – super simple shoes and leggings! Remember to check back tomorrow for tutorials for the top and skirt!