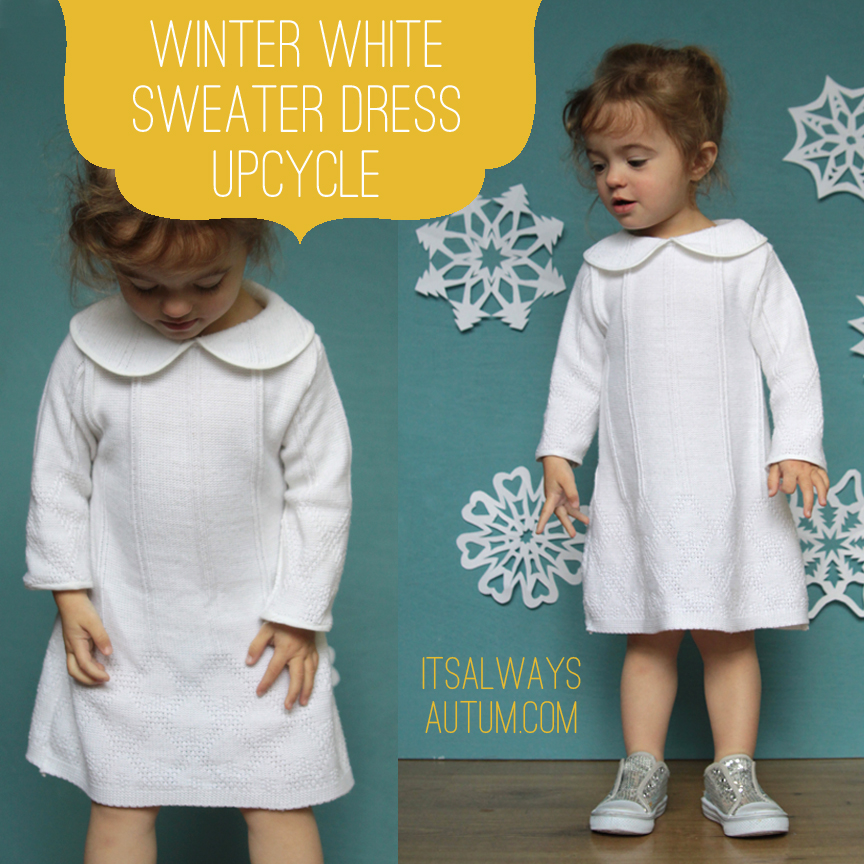 I love sweater dresses on little girls. They just look comfy and cozy and sweet. I made this winter white sweater dress last week using a women's sweater from the thrift store. It wasn't much to look at to begin with, but it transformed into a cute little winter white dress for my almost 2 year old baby girl.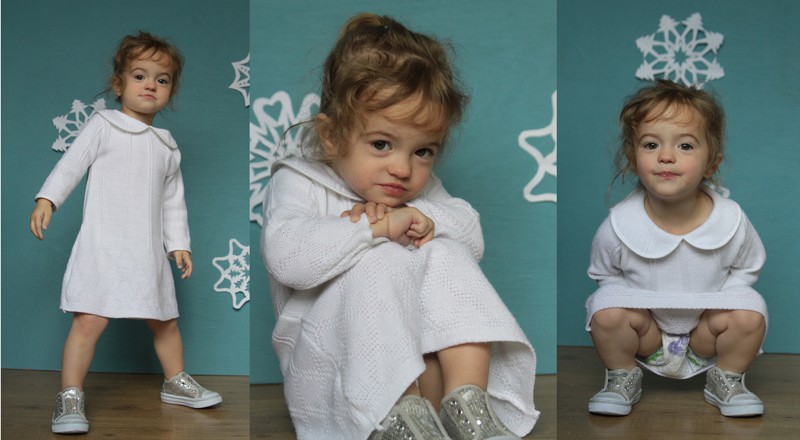 The construction is very simple, which is nice because simple = quick, but I added an oversized peter pan collar for a bit of extra sweetness. Here's the boring before: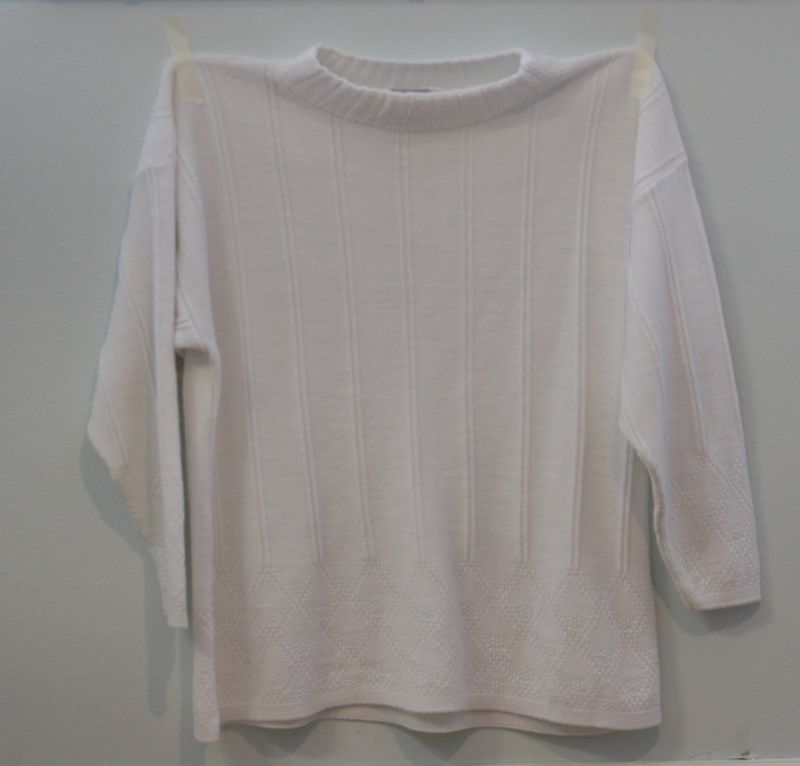 Totally outdated with the mock turtleneck and funky textured lines, not to mention that big diamond border. Ugh, right? I almost passed this up at the thrift store even though I was specifically looking for a white sweater – and then I realized that the texture that looks so outdated on a women's sweater might look really cute on a little girl's dress. I think I was right: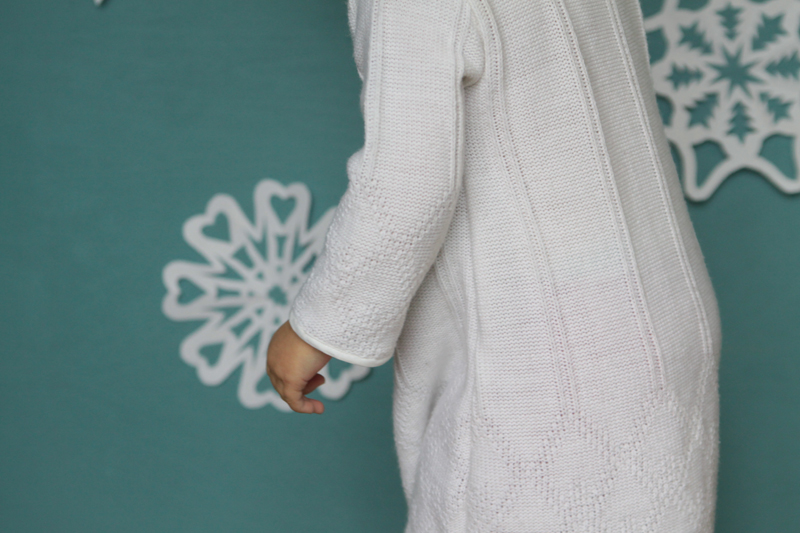 Like I said, construction was simple. I used an existing A-line sweater dress to trace a bodice pattern, cutting out the right side, then folding over to make the exact same cut on the left side.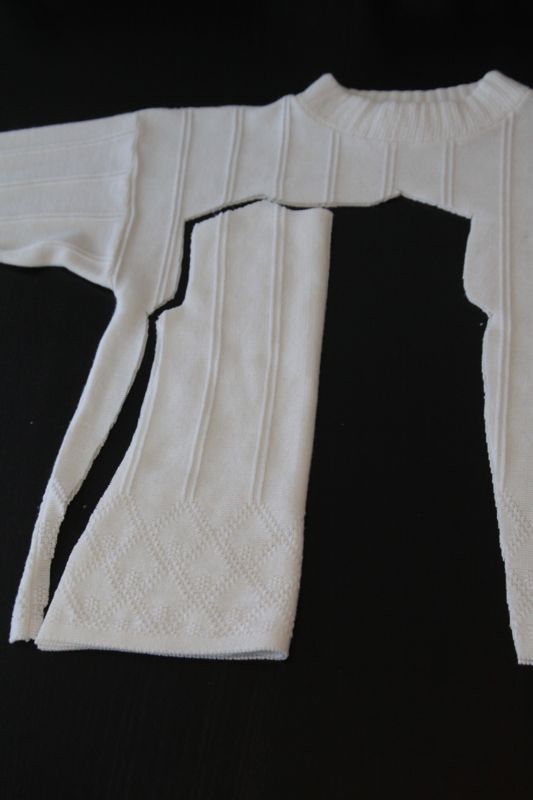 I used the existing dress to trace and cut out sleeves as well: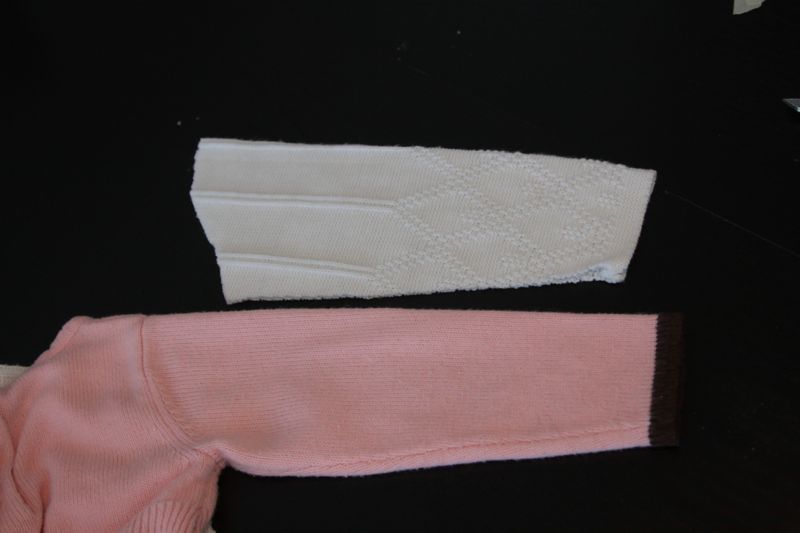 Basic construction steps: Sew front to back at shoulders (RST). Pin in sleeves and sew in. Starting at the end of each sleeve, sew up the sleeve then down the sides of the dress (again RST). Turn rightside out. Carefully cut front neck lower than back, and cut a small slit down the center back if necessary so the neck hole is large enough to try on. Adjust fit as needed. (For more info and photos about each of these steps, refer to this post.)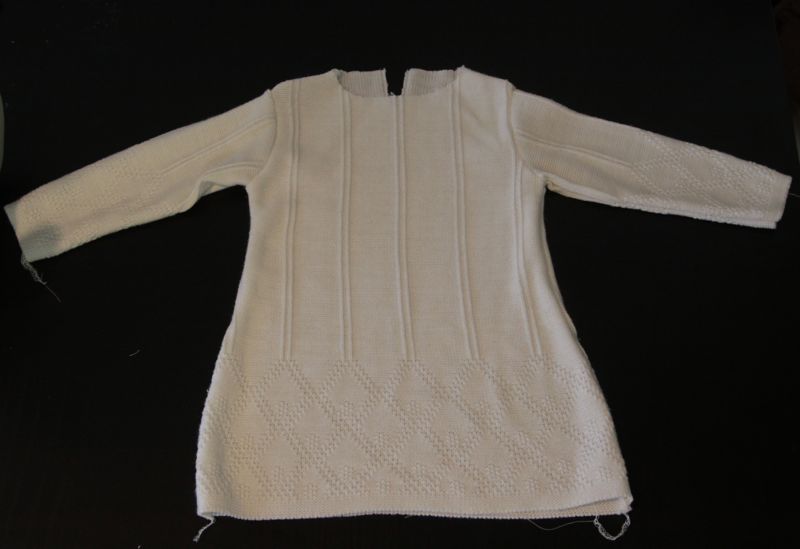 When sewing with sweater knits, I always use my serger. It finishes the seam as you go along and keeps everything nice and tidy. I also like to increase the differential feed setting when using sweater knits. This feeds the fabric through the machine a little faster, keeping your seams from getting stretched out as you sew. This is what the dif. feed setting looks like on my machine: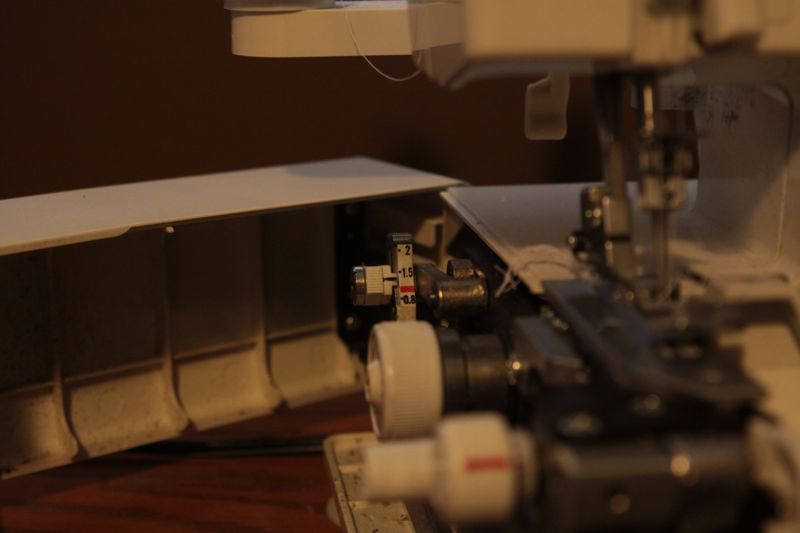 Since I used existing hems for the bottom of the dress and sleeves, there's no hemming to do and all that's left is to finish the neckline. Since I'll be adding a collar that won't stretch, I needed to create a button closure in the back so I could get the dress over my girl's head. I started by cutting a keyhole: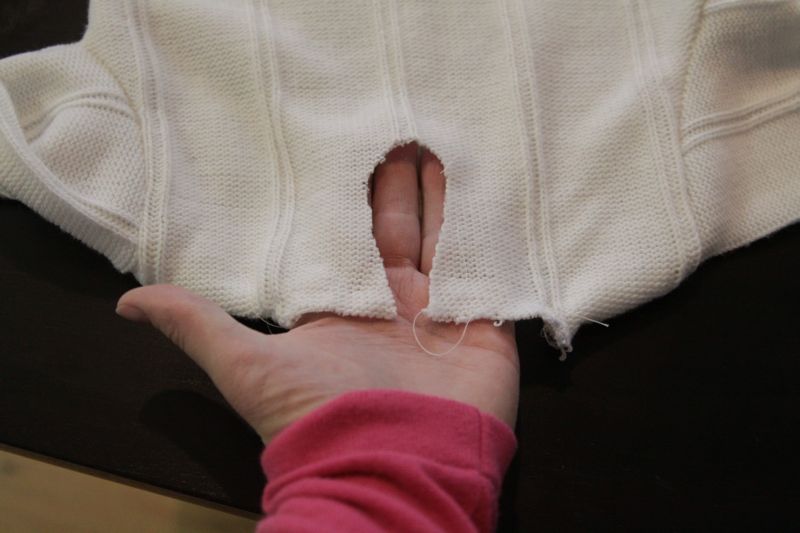 …then I finished that keyhole curve with double fold bias tape. If you don't know how to use bias tape, google for a tutorial – it's great! Basically, it's a long strip of fabric that comes all folded up. You unfold it and pin it to your raw edge and sew it on along the first fold. Once it's sewn on, you fold it back up over your raw edge and sew again to secure…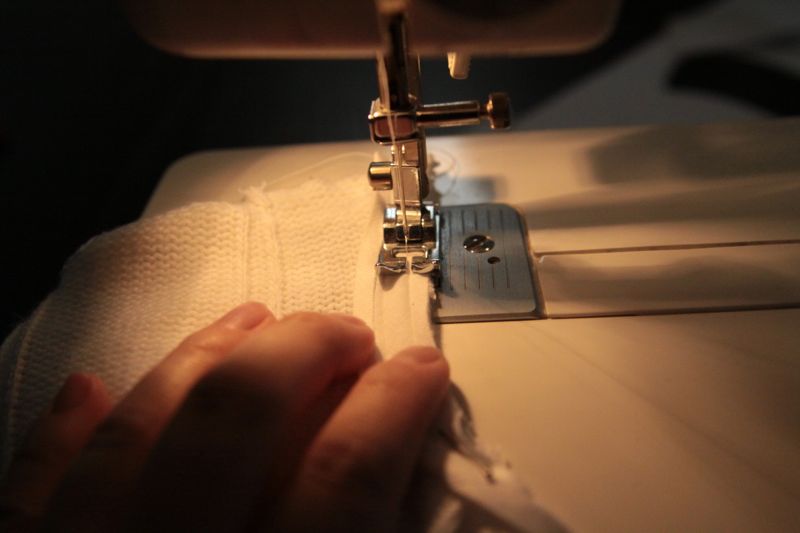 …and it looks like this, all nice and tidy!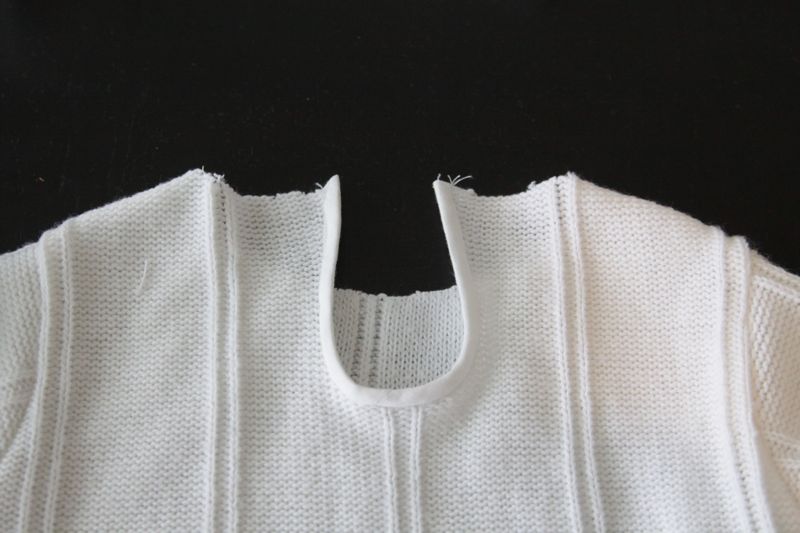 Next I needed to draft a collar piece. Each half of my collar will run from center back to center front, so I folded my dress at those points and laid down on a piece of paper so I could trace the curve. In the photo below you can see the bias tape finish in the back of the dress on the LH side. The shoulder seam is in the middle and the center front is on the RH side of the photo.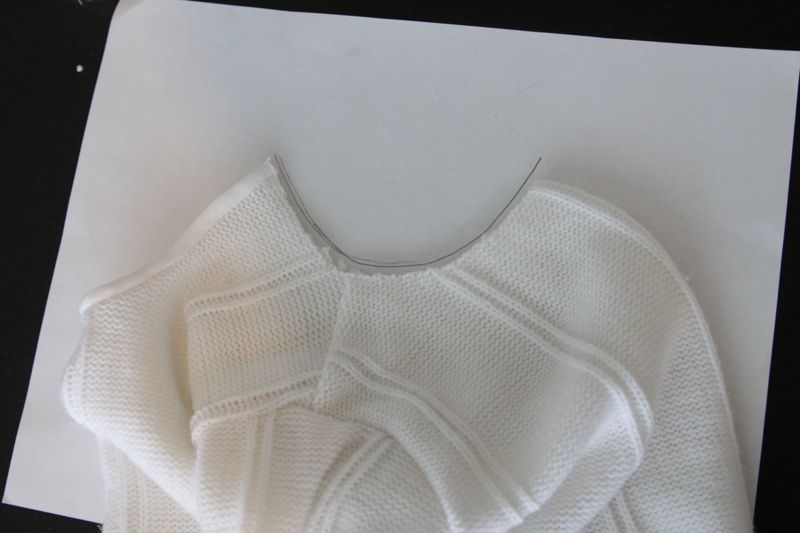 Trace the curve of the neck (it should be quite curved, not straight! so it will lay nicely around the neck of the dress – I cut mine wrong the first time and had to redo it!), then move the dress and draw the rest of the collar. Mine eded up looking like this: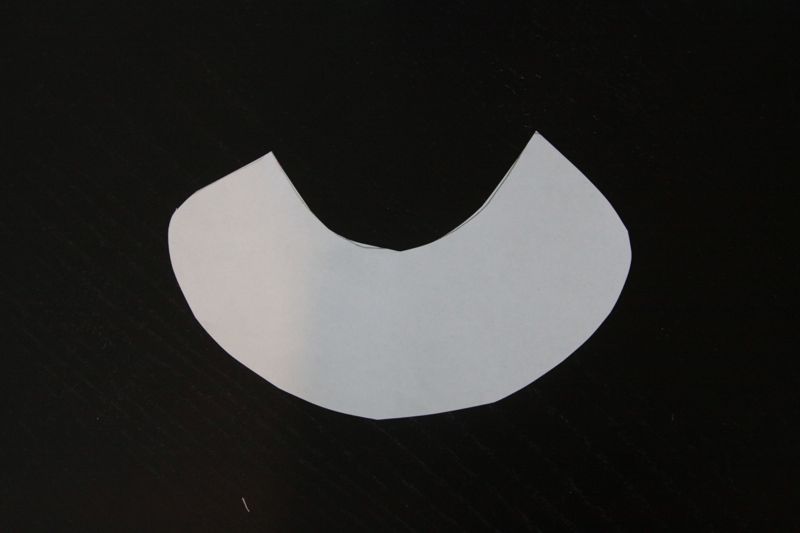 Go ahead and pin the pattern piece onto your dress – you'll be able to tell if it's too big or small and adjust it before you cut your color out of fabric. I cut two collar pieces from the remaining sweater (taking care to line up the vertical lines), and used more double fold bias tape to finish the bottom edge of the collars.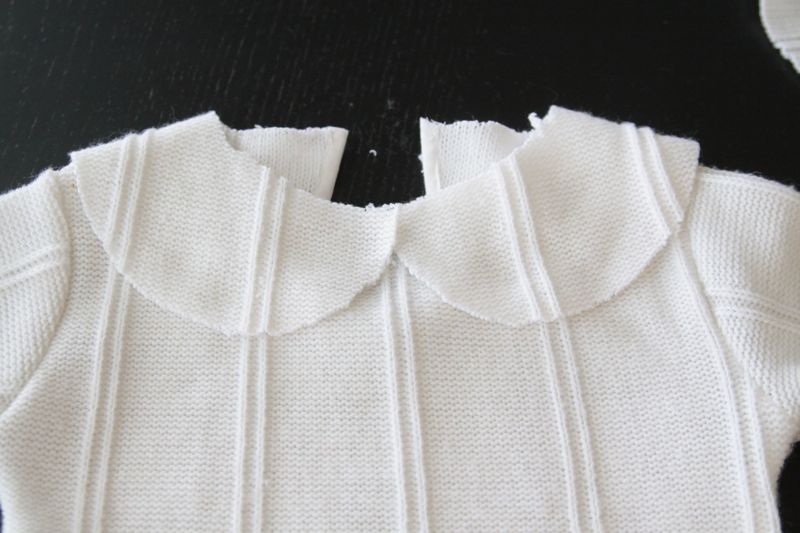 I then placed the collar pieces on the dress and pinned more bias tape (single fold this time) right over the collar, and then sewed through all three layers. I turned the bias tape inside the neck and sewed it down to finish off the collar.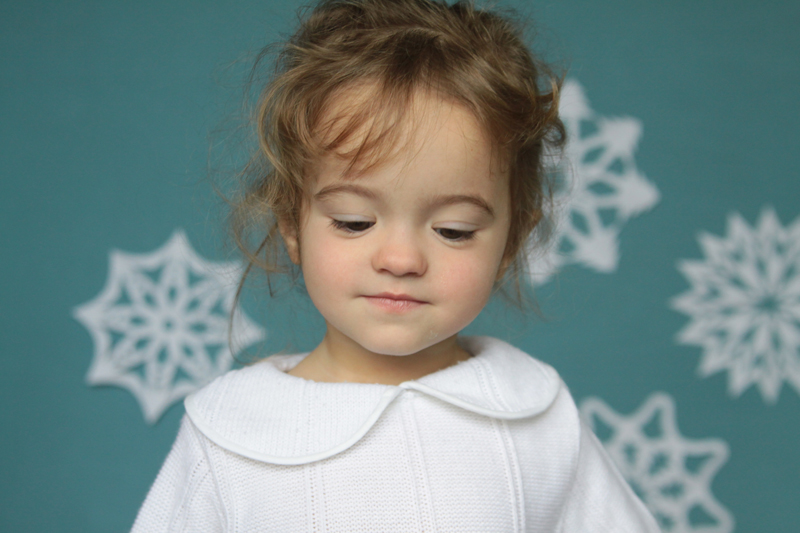 The last step was to hand sew on a small button and elastic loop to close the keyhole in the back.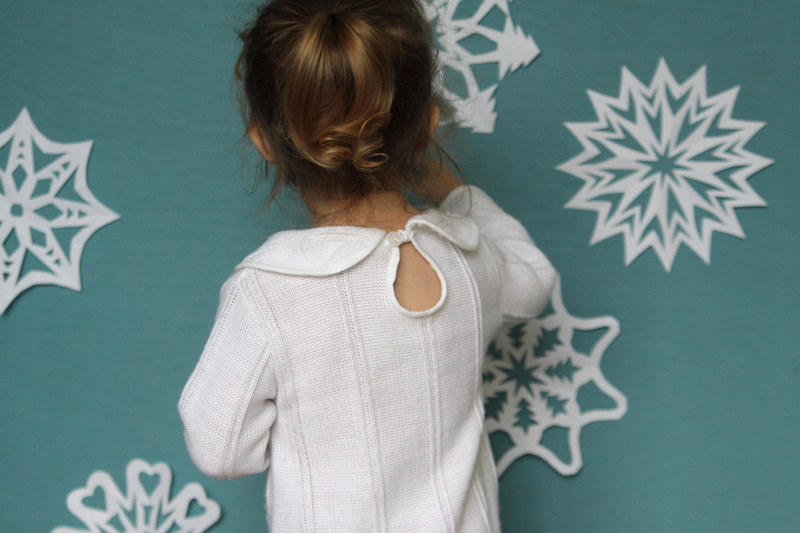 And that's that: a cute winter white dress that will get stripped off my baby doll BEFORE she sits down to eat dinner.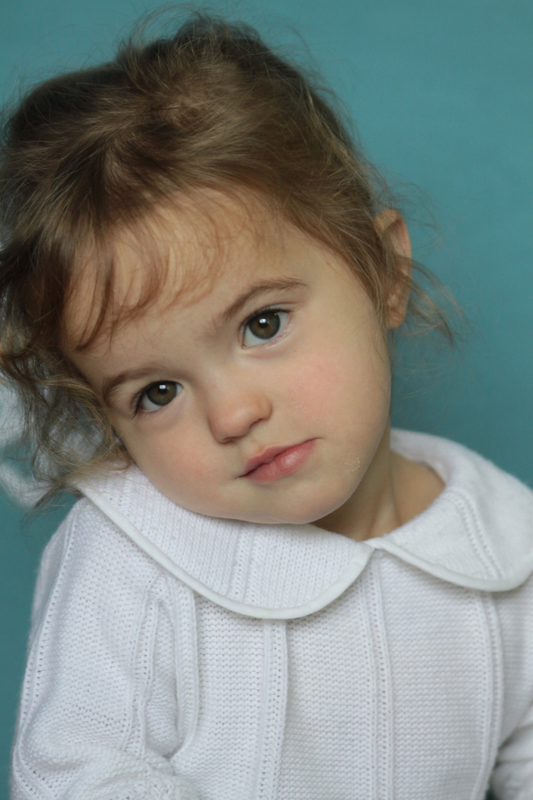 Thanks for visiting!