Hey all, you can find me over at U-Create Crafts today, sharing the recipe for chocolate covered caramel pretzel bites, which just happen to be divine.
If you're in the middle of your holiday baking, today's post might be just what you need: printable holiday gift tags, which will look perfect atop a wrapped present or a stack of Christmas cookies tied up with twine.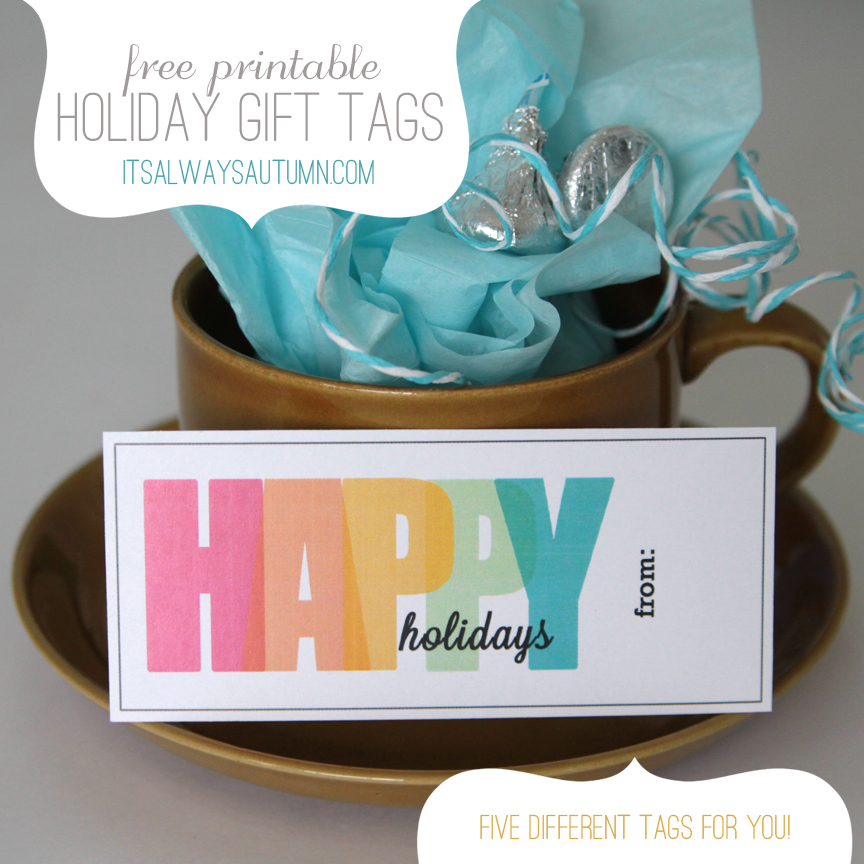 Every year I get a bunch of treats baked up, portioned out on plates, and ready to deliver before I realize I've forgotten to buy or make cute gift tags. Then I have to waste time printing off a silly little tag I can tape onto each plate so my neighbors will know who the treats are from. But not this year! I got with the program and created five different gift tags that can be used with presents or treat plates. I'm so prepared (just don't ask me if I'm done Christmas shopping yet).
Clicking the link below each tag will take you to a PDF file that has 6-8 copies of the tag on it which you can right click and save to your computer. Enjoy!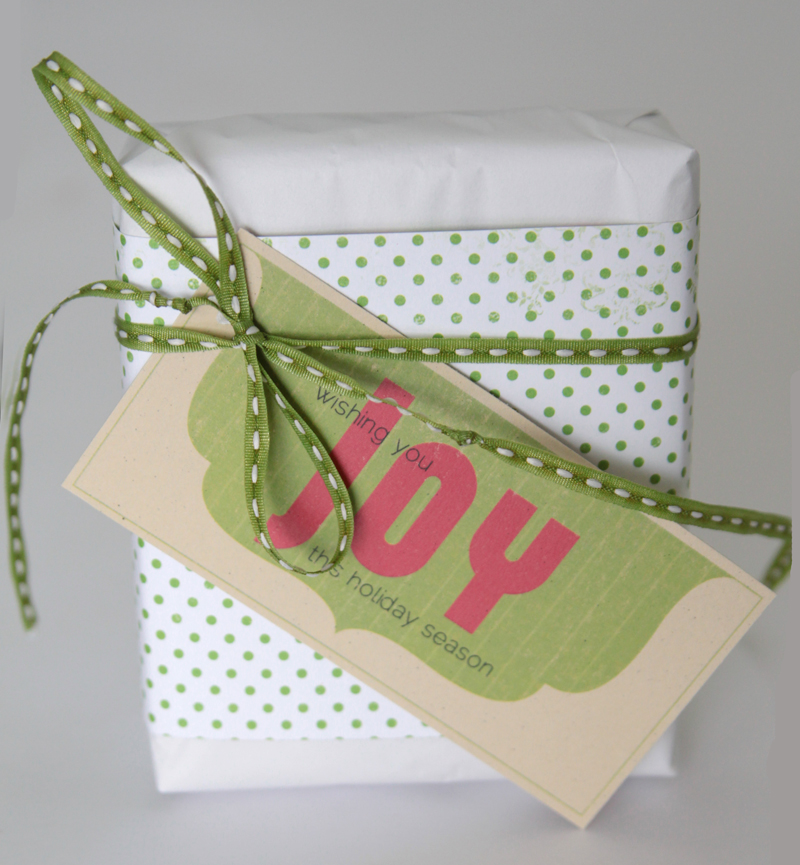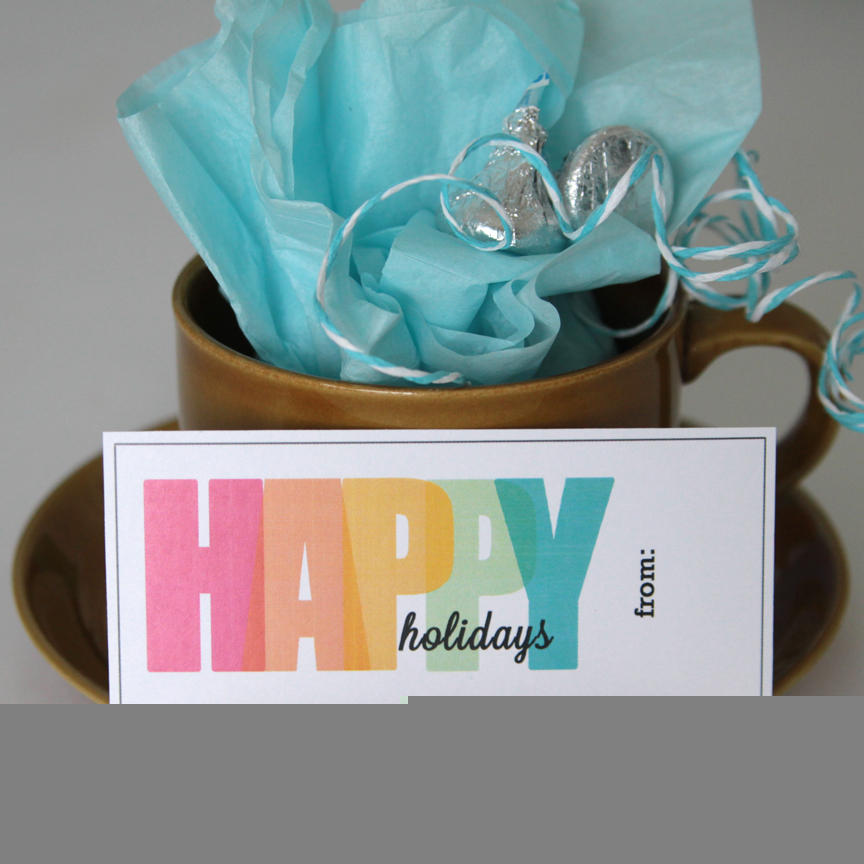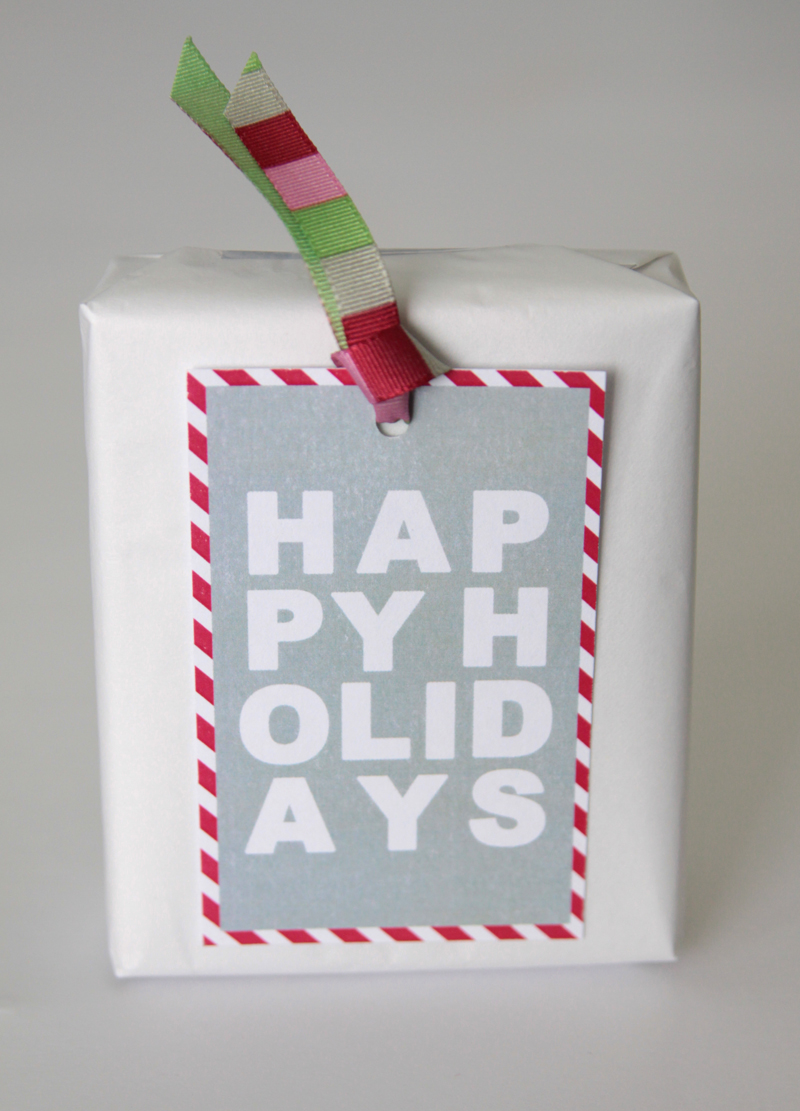 Happy Holidays candy cane version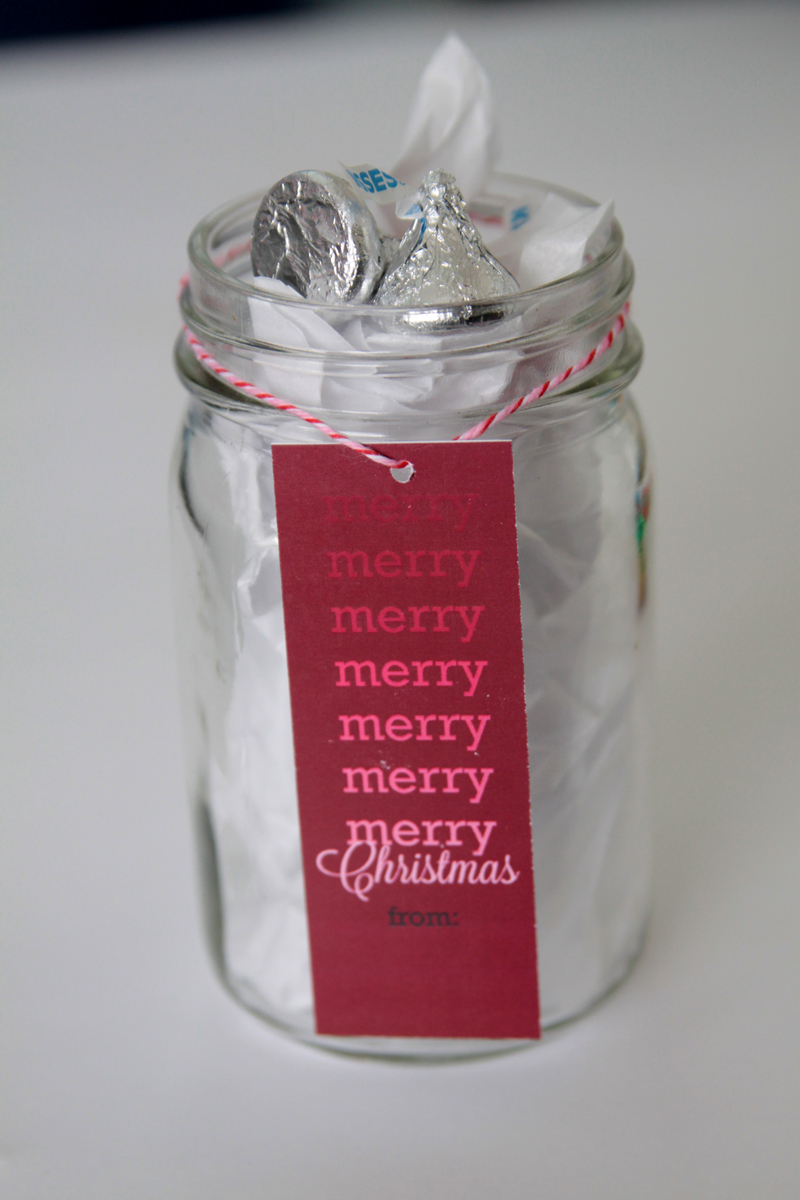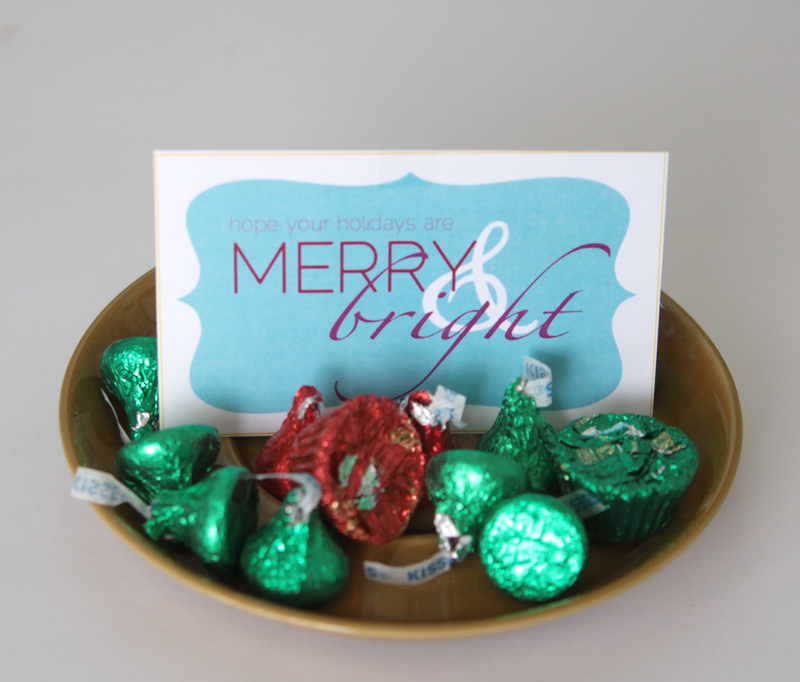 Remember to print these out onto cardstock, not plain paper, or they'll be super flimsy. If your printer doesn't do a great job printing in color (mine's pathetic) check with your local library – they just might print in color for cheaper than your local print shop, especially if you bring your own cardstock.
The tags look good on kraft cardstock too!