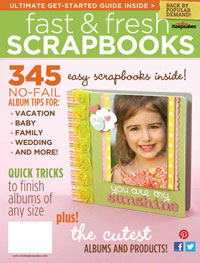 Hey all, it's time for another Creating Keepsakes giveaway – this time you can win a free copy of Fast and Fresh Scrapbooks, a special issue full of tips and ideas for creating albums quickly and easily.
For this issue I created some digital scrapbook layouts chronicling a trip my husband and I took to New York City. My layouts are simple and follow a formula: large photo and journaling on one side, smaller photos lined up in a grid on the other side. It's a great way to bring pages together quickly. Here's one of the two page spreads: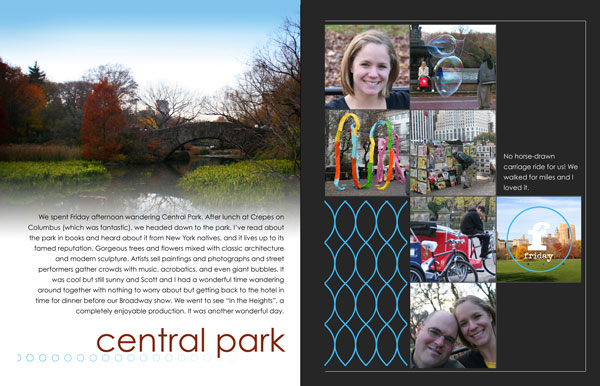 Want to see more layouts from this issue? Just look here for a sneak peek. If you like what you see, you can purchase the from CK's store here, or click over for the digital version here.
All issues of Creating Keepsakes now come with cool extra online content, which you can find here.
If you'd like to win your very own free copy, leave me a comment! For a second entry, follow me on pinterest or facebook and leave me another comment letting me know you did. For even more chances to win, visit these other blogs: