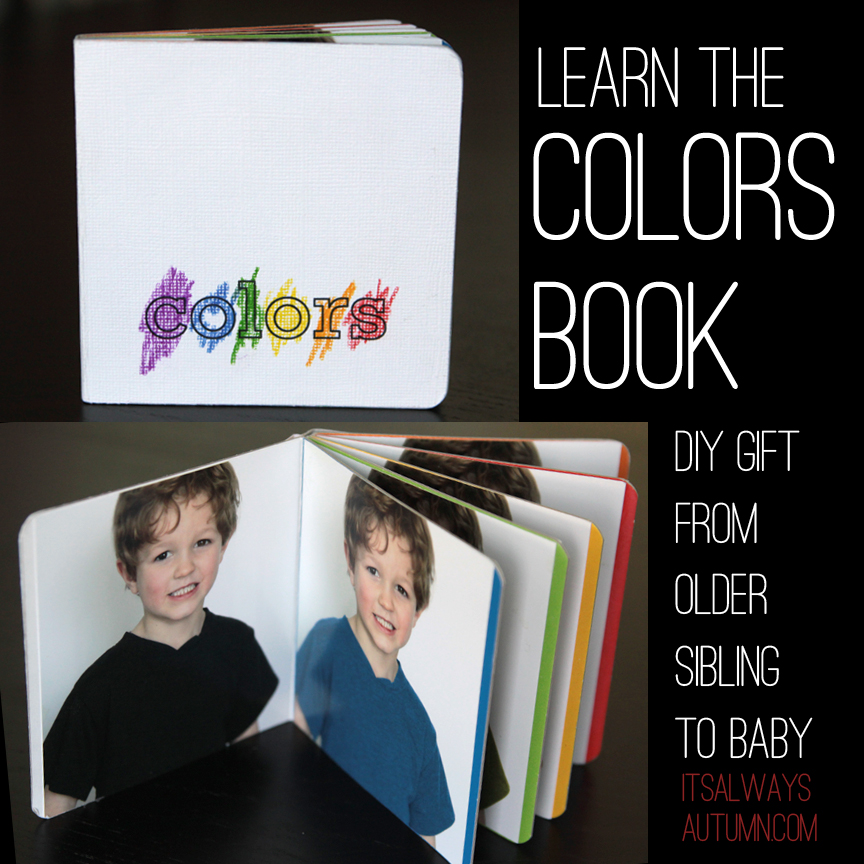 My kids love giving each other Christmas gifts, but I'm tired of taking them and their limited budgets to the dollar store so they can buy each other junk 🙂 so this year I'm trying to be a little bit imaginative in helping them come up with things they can make for each other. I helped my four year old make this "learn your colors book" for his almost 2-yr old baby sister. It cost less than $2 and my little boy had a blast putting it together – he's so excited for his little sister to open it on Christmas morning.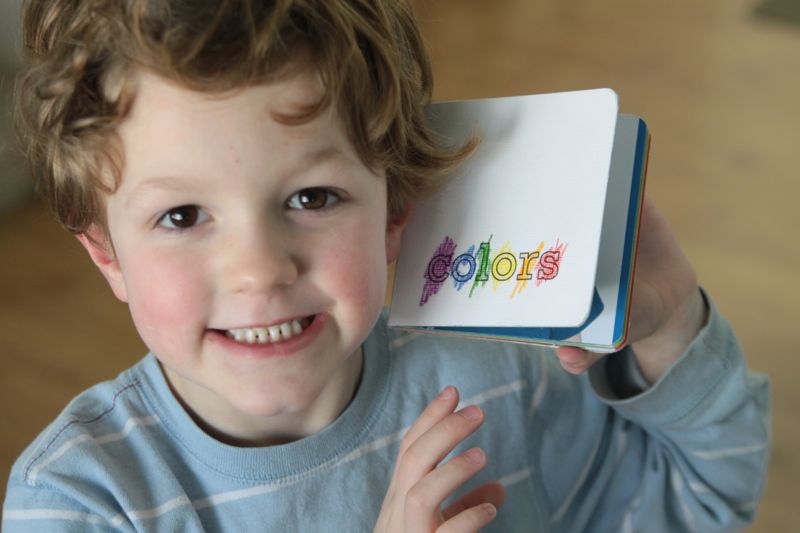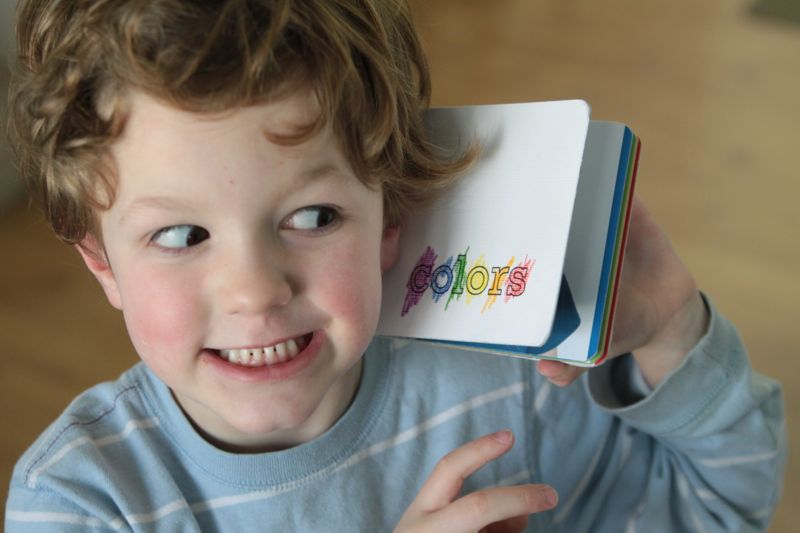 Can't you tell? Inside there are ten pictures of James in different colored t-shirts so baby girl can start learning to identify her colors. And no, James doesn't have that many different colored t-shirts – I took one photo and then changed the color in Photoshop Elements – and it's easy! and you can do it too. (And the little board book came from the dollar store – we just printed out photos and glue-sticked them in.)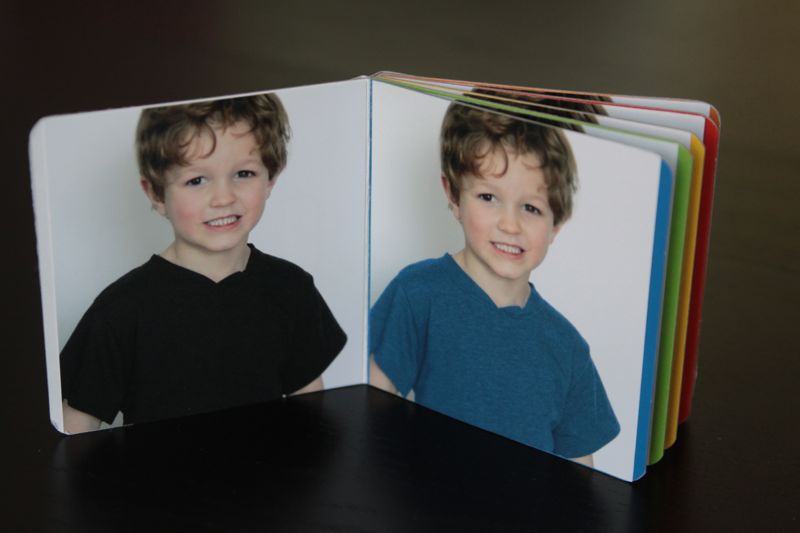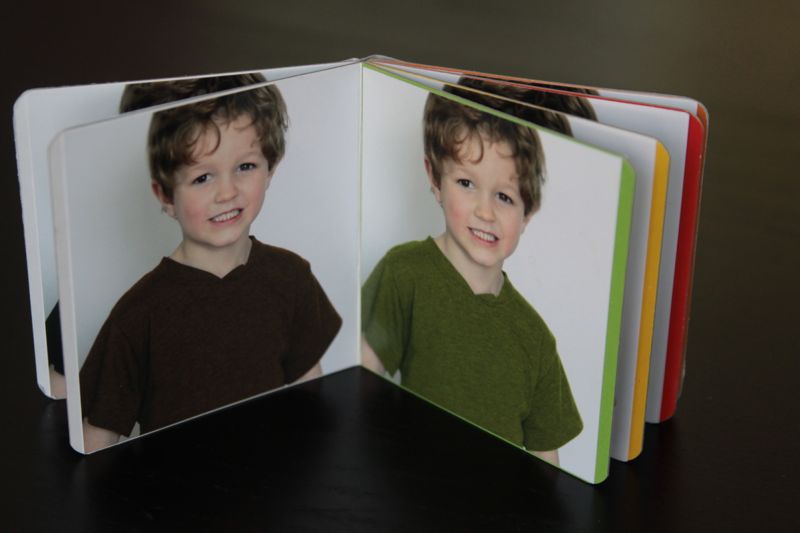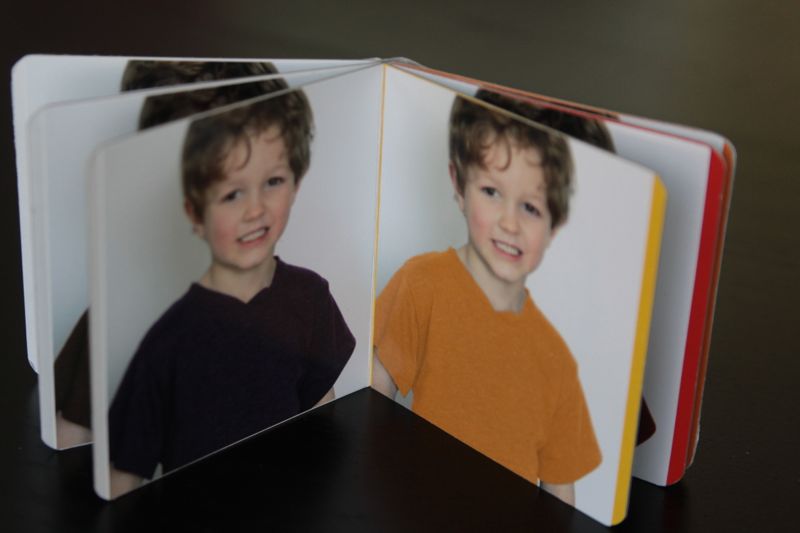 Black, blue, purple, green, brown, yellow, pink, red, white, orange (last two not pictured) – all the basic colors a little one starts learning. (The dark colors are easier to distinguish in real life – they all just look dark here.)
Here's how to change the color of a t-shirt in Photoshop Elements: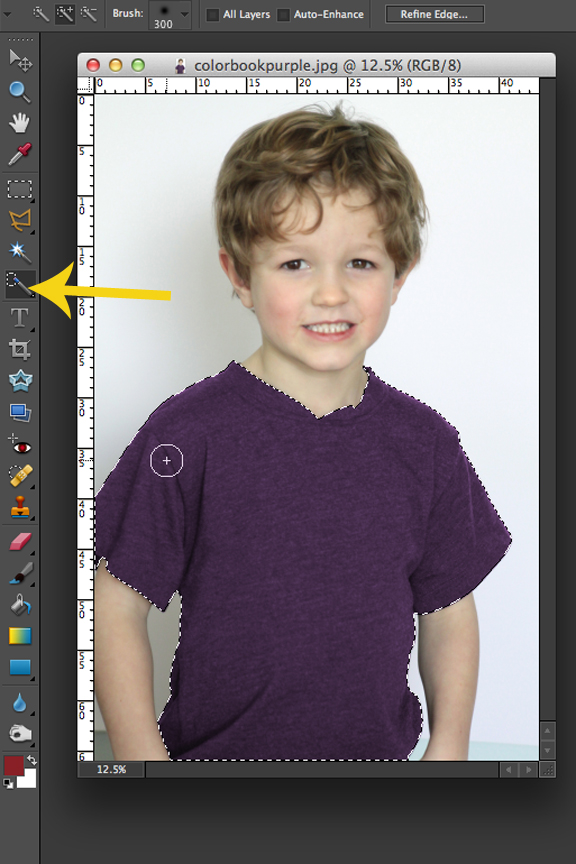 Open your photo in PSE and use the quick selection tool to select the t-shirt. This is much easier if it's dark colored shirt against a light, plain background. Click "refined edge" at the top of the menu bar and click on default.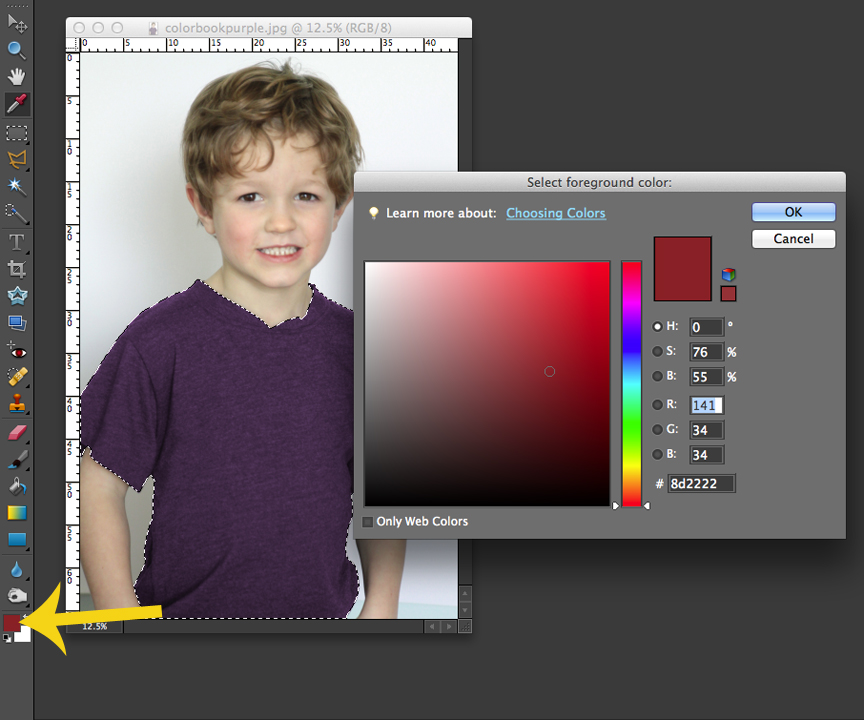 Click on the foreground color and choose the color you'd like the shirt to end up.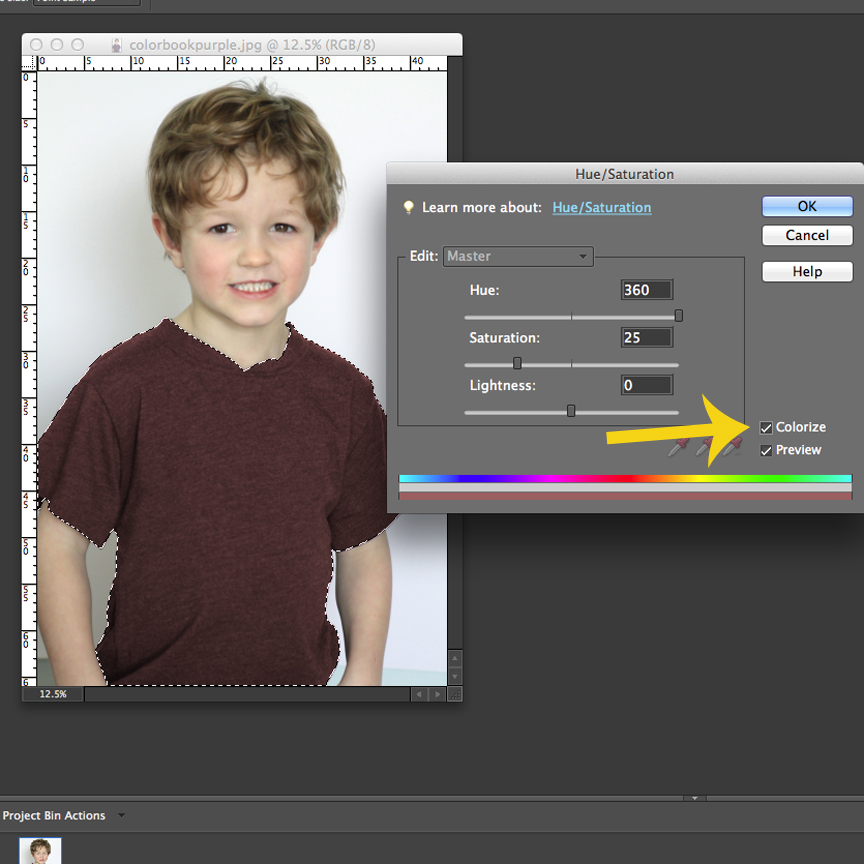 Hit command-U to get the Hue/Saturation box up and click colorize. That will get your shirt in the right range of colors, but not quite the right one yet.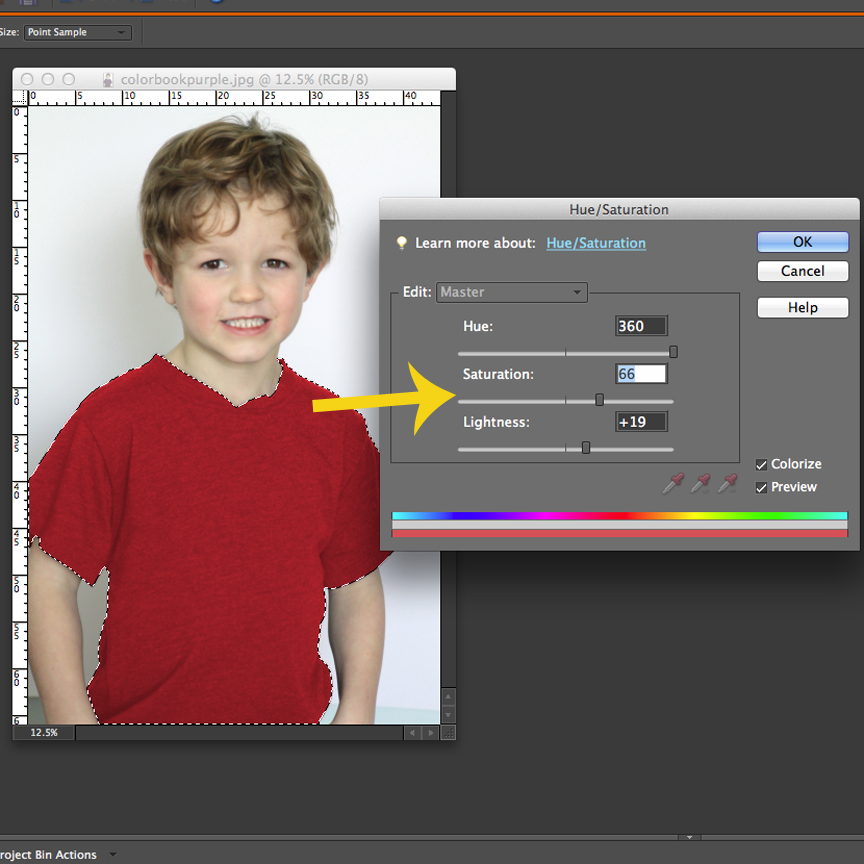 Play around with the three different sliders until you get to a color you're happy with. I found that going from purple to other colors I often had to bump the saturation and lightness up quite a bit – try changing those BEFORE changing the hue slider.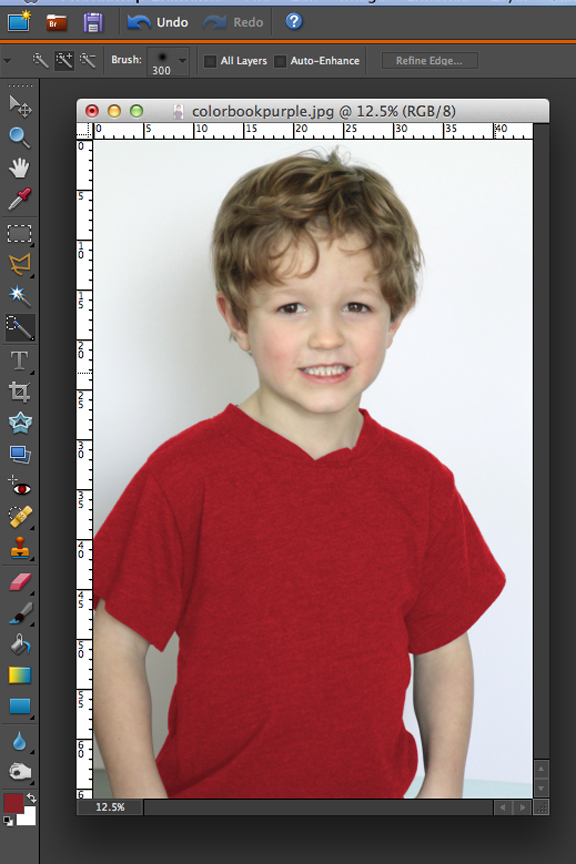 Save your new photo as a jpg, the repeat the process to get other colors. Remember, this is kind of a quick-and-dirty technique, so the recoloring won't look perfect – and on lighter colors like white it will be more obvious that the color has been changed digitally – but I figured my baby girl won't mind.
Putting the book together is simple. Purchase a board book at the dollar store – try to get one that's 4×4 inches (mine is 4.5×4.5, which means you can see a small portion of the original book on the right/left edges of each photo – the colors matched my photos so I don't mind, but depending on what's on the original pages this might now work. If your book is 4×4, you can completely cover it with the photos). Trim each photo so it's as tall as the book and glue stick it in, encouraging your child to use plenty of glue.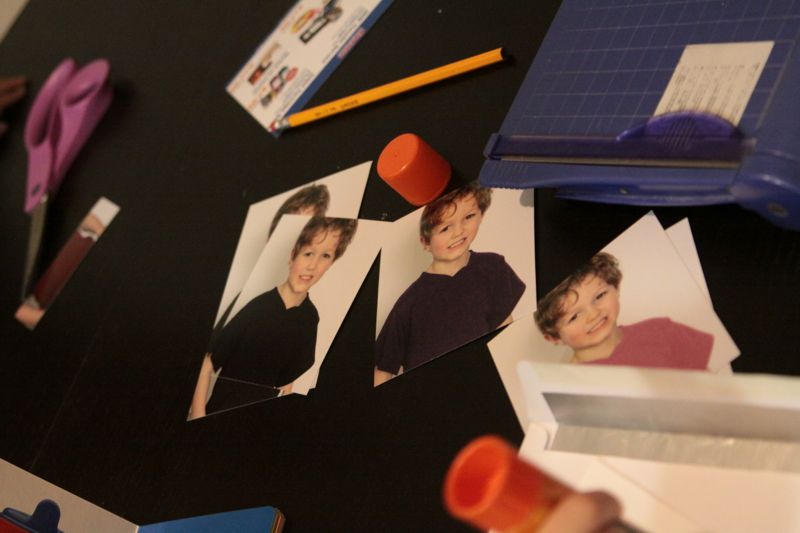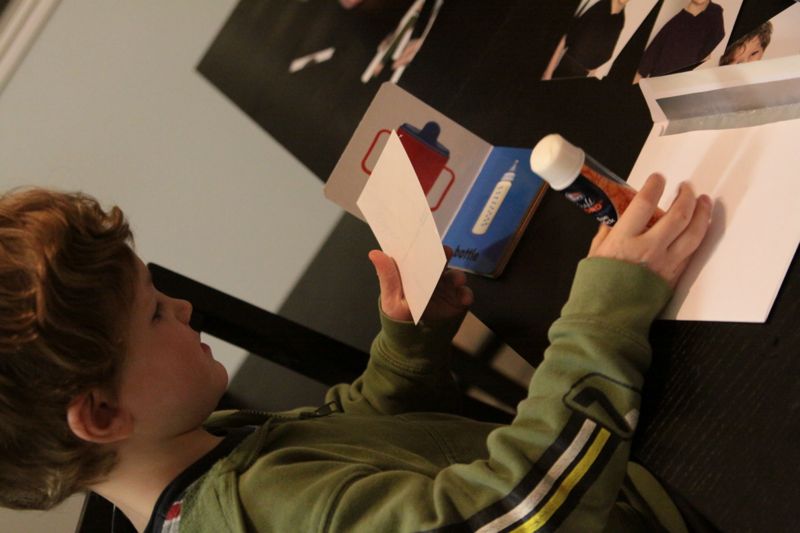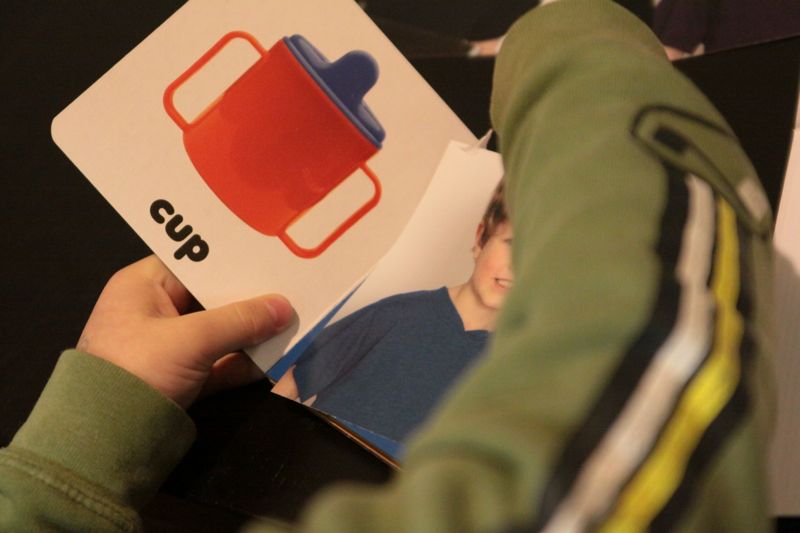 For a cover, I just printed the word "colors" on a piece of cardstock in an outline font, then let my son color each letter in. I trimmed the cardstock so it would be as tall as the book and long enough to cover the front, spine, and back, then we glued it on. Finally, I let my son write a note on the back: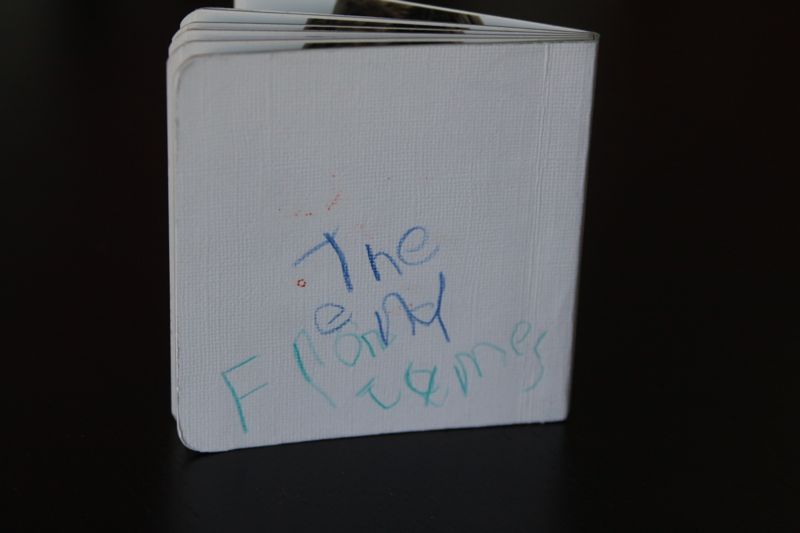 It says: the end from James.
It's a sweet present that was simple and fun to make, and James and I are both excited to see how it's received on Christmas morning.