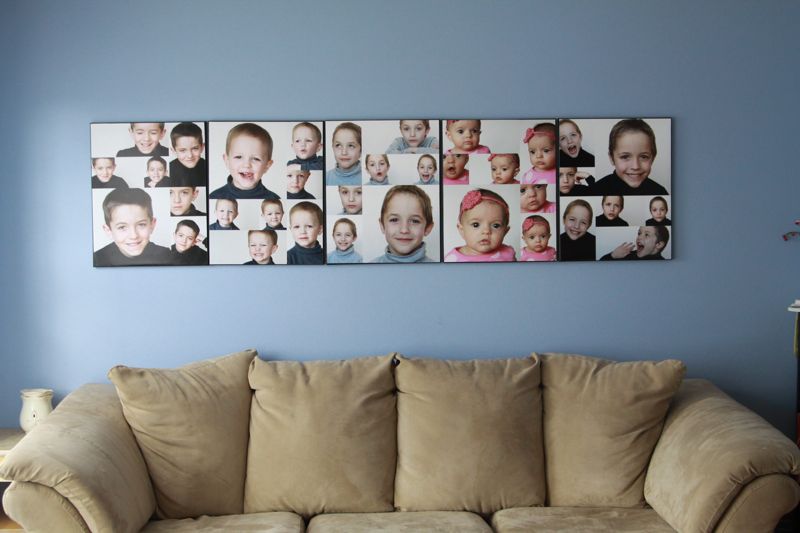 My favorite thing I've done to decorate my house is the photo wall in my front room. It's one of the first things people see when they walk in my home, so I thought for a while about what I wanted to put there. I love decorating with photos, so it was an easy decision to choose pictures of my kids to fill the space.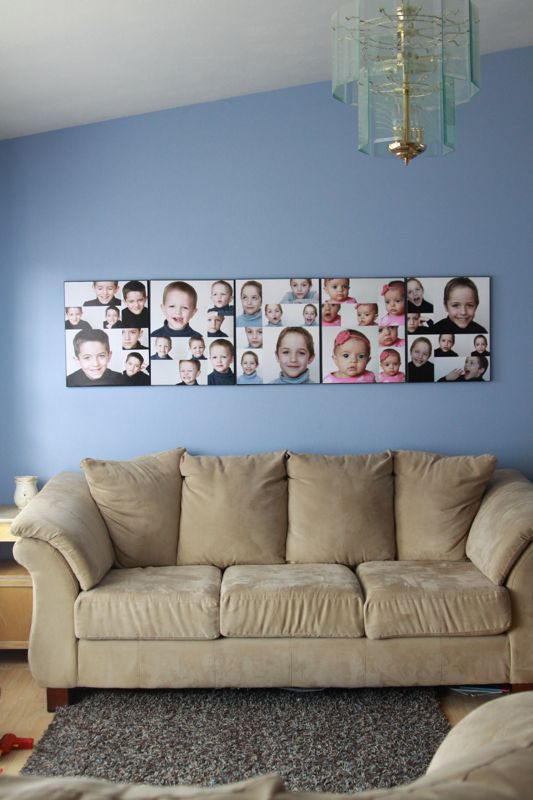 When you have a big blank wall, you really need to go big with your pictures to fill it. Each of my photo collages is a 16×20 print which I then adhered to a canvas and hung with a couple of nails. This is a fairly simple and very cost effective way to fill a large wall. The fact that the pictures are hung on canvases instead of in frames gives the wall an art gallery feel, and it's much (much!) cheaper than buying five large frames.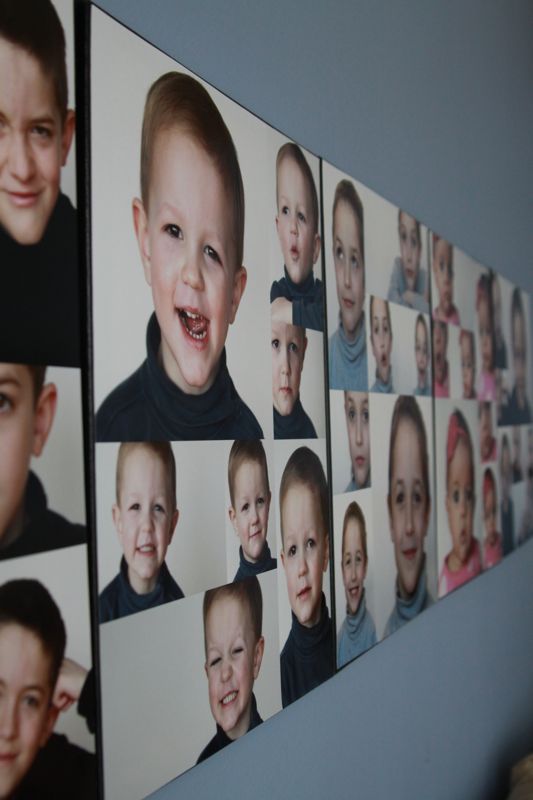 I created my photo collages using Photoshop Elements, saved each as a .jpg file, and then printed them out through Sam's Club (learn how to make a cool photo collage here). However, last year I simply chose one favorite picture of each child and had it printed as a 16×20. I really wanted the look of canvases on the wall (no frames) but there was no way I was going to spend $70 on each one, so I figured out how to approximate the look for a whole lot less. Want to know how?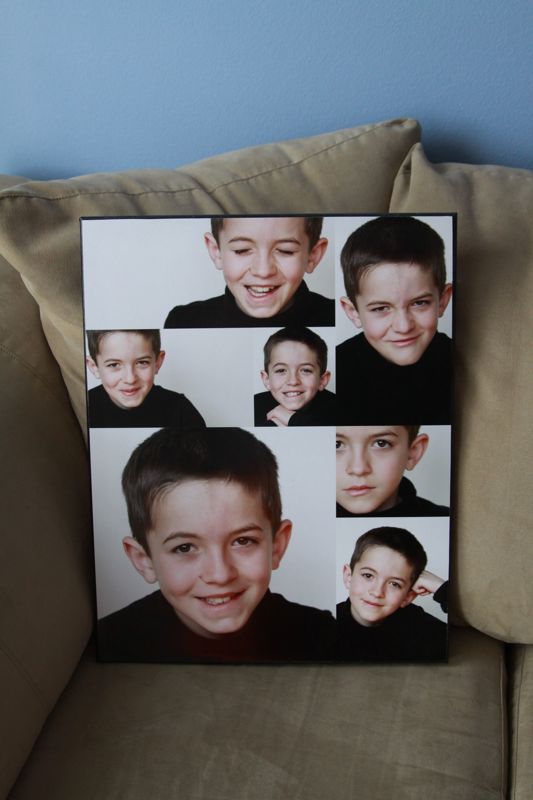 You'll need the following supplies:
1. Standard sized photo enlargement (you can pay a lot or a little for your prints, and you usually get what you pay for. However, Sam's Club and Costco are both extremely inexpensive and I've been very happy with the print quality)
2. Stetched art canvas that is the same size as your enlargement (here quality really doesn't matter, since the canvas just acts as a holder for your photo. Buy the cheapest canvas you can find, and if you want to do a lot of them, check Michael's for a 5-pack using a coupon.)
3. Spray adhesive – I use Elmer's brand. I have tried another brand and wasn't happy at all, and Elmer's is easy to find at just about any craft store
4. Ruler/exacto knife/cutting board for trimming your photo
5. Newspaper or other large paper to protect your table from spray adhesive (your prints may come in a large envelope – cut it open and it will work well instead of newspaper)
6. Clean cloth
7. Craft paint in a dark neutral color and foam brush
You also need two different areas, such as a kitchen table and a kitchen counter.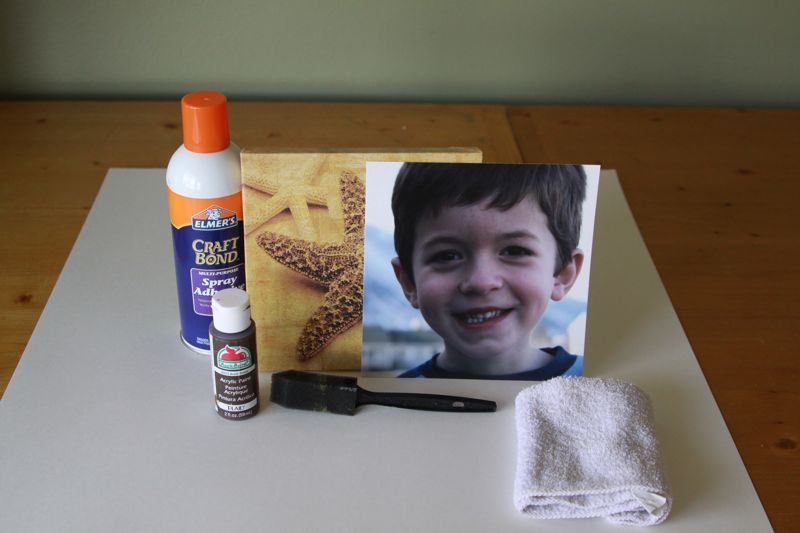 Alright, as you've probably noticed in my photo I'm using an 8×8 photo and a pre-printed dollar store canvas. This was just to make it easier to take photos of the process. Just pretend that star-fish is your blank, white canvas.
Start by painting the sides and edges of your convas with your dark colored craft paint. Since your photo is just going to be on the front of the canvas, instead of wrapped all the way around like an actual printed canvas, we want those sides to be dark. You'll also want your paint to cover the very edges of the canvas since your print will end up being a tiny bit smaller than the canvas itself.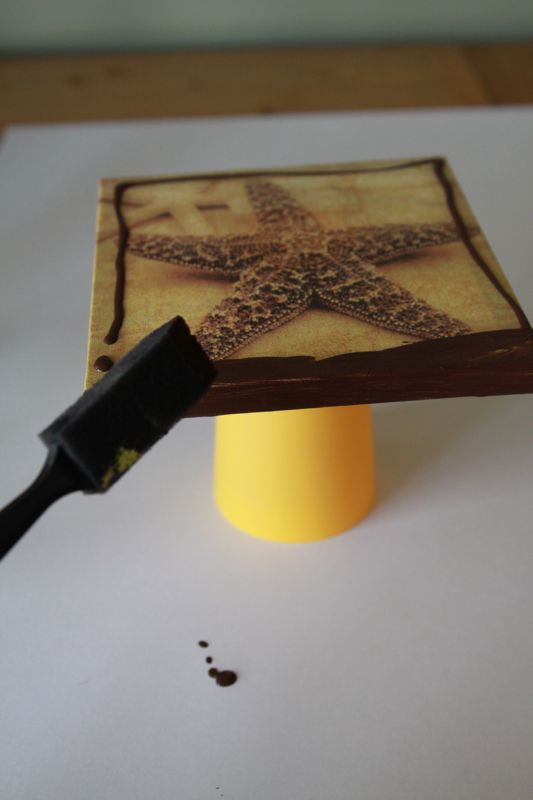 You really can use any color paint you'd like, but something dark will help your photo pop off the wall. I find it's easiest to paint the sides of the canvas if I rest it on an upsidedown cup. Let the paint dry completely. One coat should be plenty and it doesn't need to look perfect.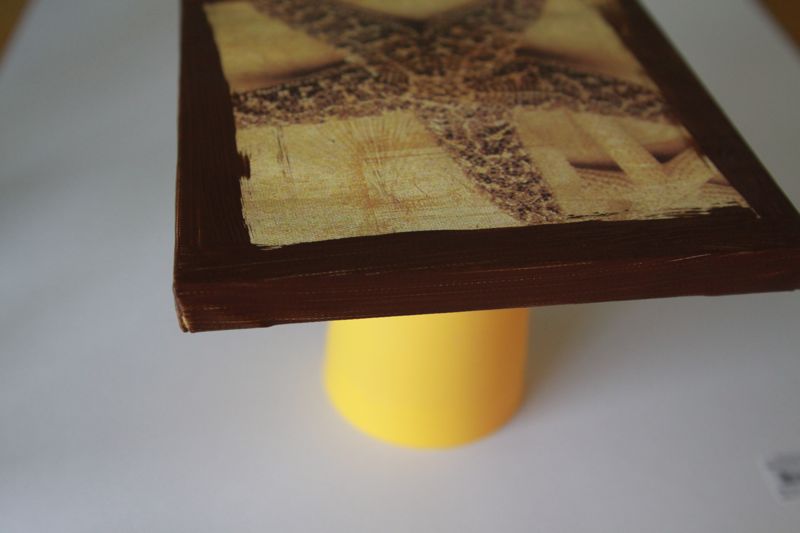 Next, trim any white portions from the edges of your enlargement using your ruler and exacto knife. Then lay your photo on top of your canvas to check the size. Your photo should be just smaller than the top of your canvas, so trim a little more if needed.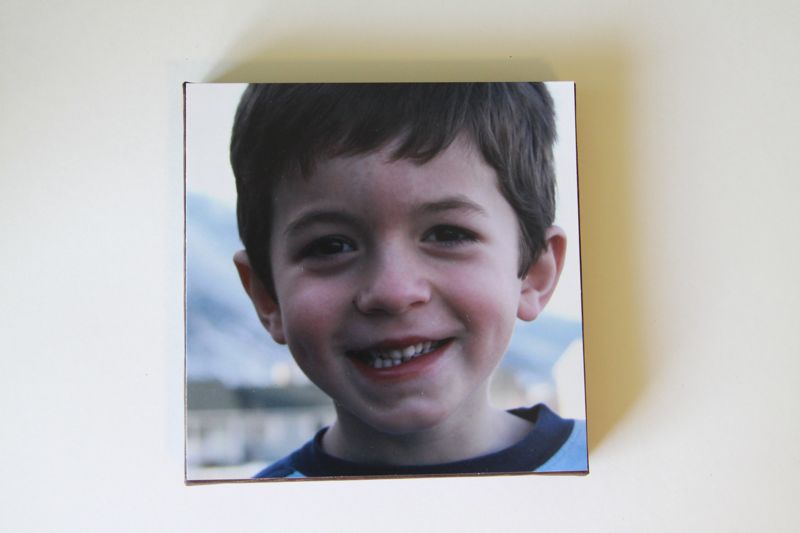 At this point, lay your photo face down on one clean area (such as on your counter), and spread out your newspaper on another clean area (such as your table). Grab your spray adhesive and shake it thoroughly. Hold the can 8-10 inches away from your canvas and spray to cover completely.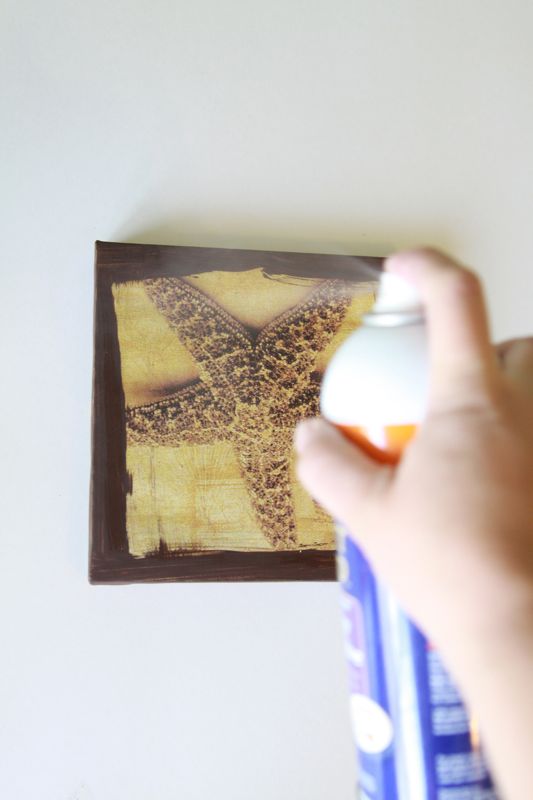 I start by going around all four edges of the canvas, then making overlapping lines backs and forth from the top to bottom. It's fairly important to get adhesive on every inch of the canvas – if you look closely you'll be able to see where the adhesive is.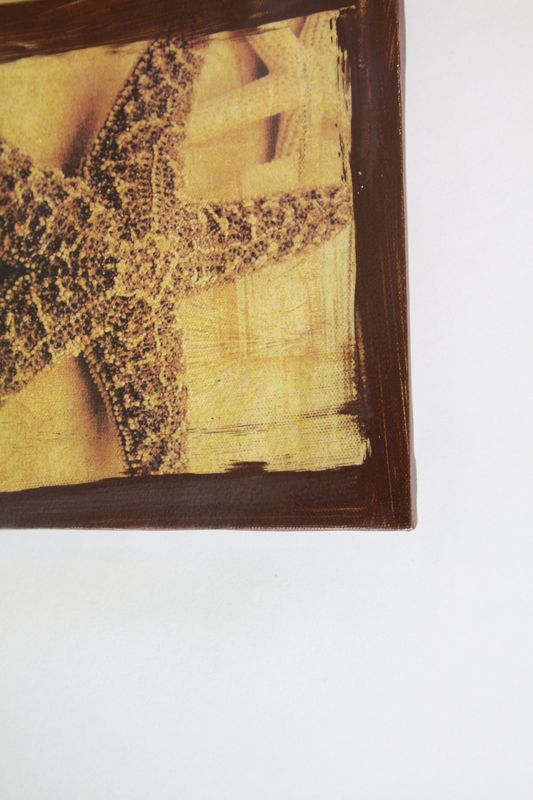 Next, moving quickly, grab your print. Lower down just the top edge until it hits your canvas and line it up before lowering the rest of the photo down.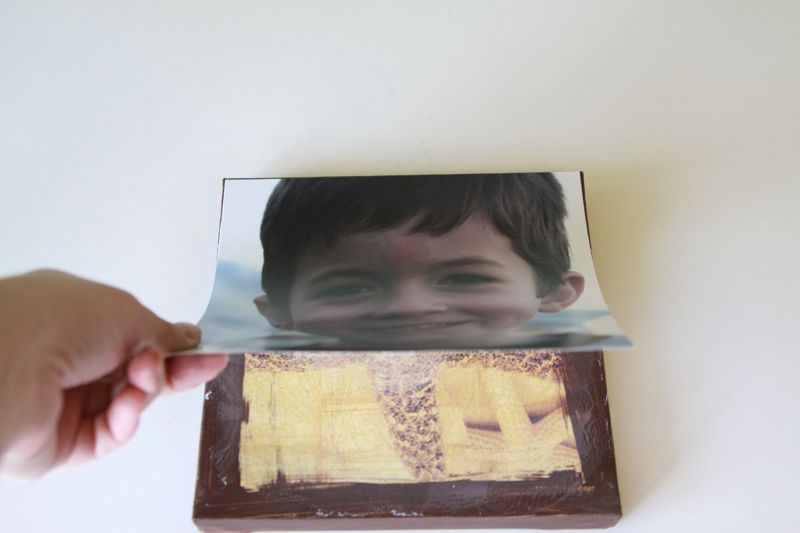 For the first few seconds you'll be able to make small adjustments to the placement of the photo, but it will adhere permanently pretty quickly, so try to lay the photo down carefully so it doesn't end up crooked. (But don't stress if it's a teeny bit crooked – no one will ever notice once it's hung up on the wall.)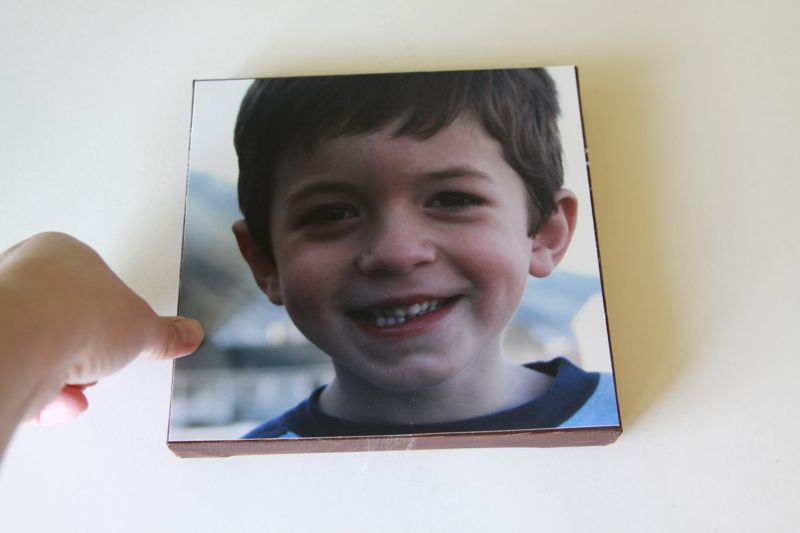 Grab your clean cloth and use it to gently press your photo down onto the canvas. Don't use your fingers! By now they may have picked up some of the spray adhesive, and adhesive fingerprints will not wipe off! You can press hard along the edges of the canvas where you can feel the wood frame, but be very gentle in the middle.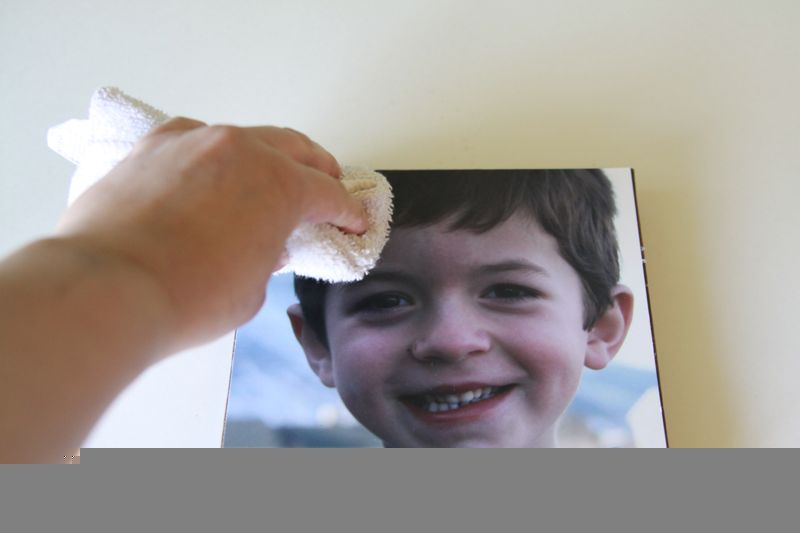 Pick up your photo canvas and go back to your first clean area (NOT where you sprayed adhesive) and put it photo side down on the counter. At this point, press firmly from the back of the canvas, rubbing all over it for a few minutes, to make sure the photo is adhered completely with no bubbles.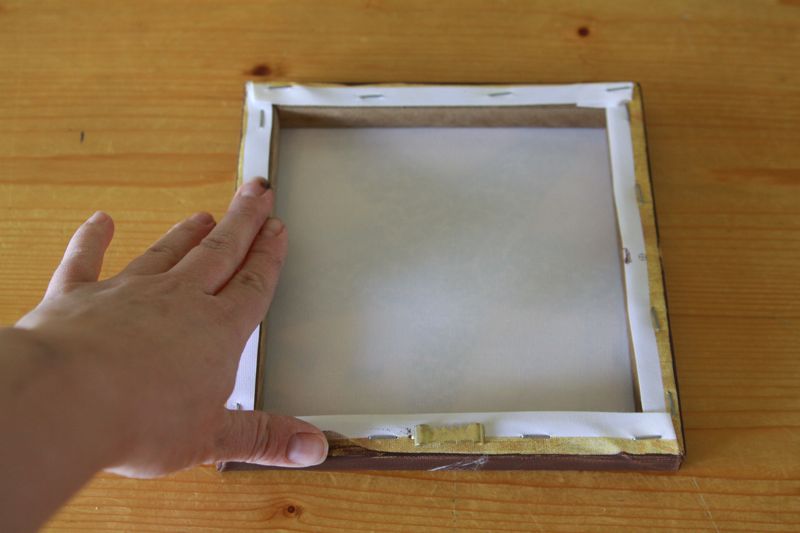 And that's it! Let your new photo canvas dry for about an hour, then hang it on the wall using two nails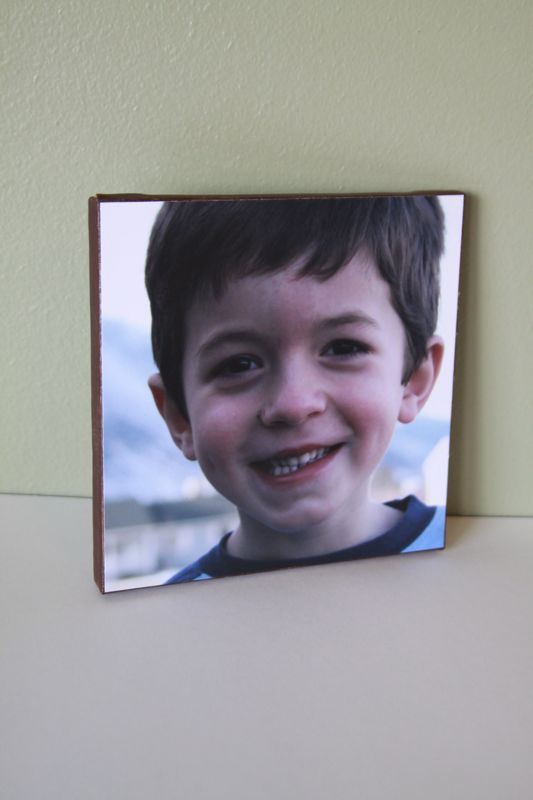 The five of these on my wall are 16×20 inches. The prints were $6 each at Sam's Club, the canvases were $4 each at Michael's on sale, and the spray adhesive was around $10, so each canvas cost about $12. Not bad at all.
After about a year I find that the edges of my photo start to pull away from the canvas. Usually this happens when it's about time to update my photos, so I just pull the old photo off, and repeat the process with a new photo. I've used the same canvases for three different sets of pictures, and they don't seem any worse for wear. (I've also used the same can of spray adhesive for all three sets.)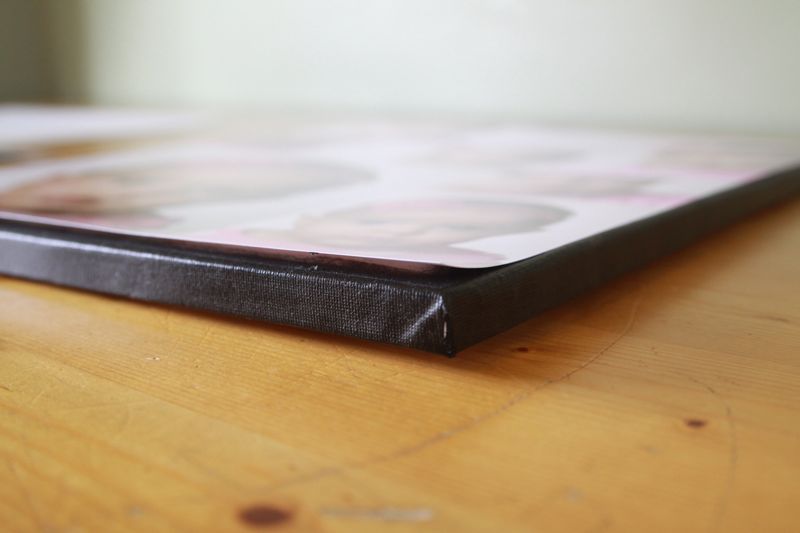 However, if you don't want to switch out your photos and the corners are curling up, simply grab a tape runner or glue runner and glue that corner back down.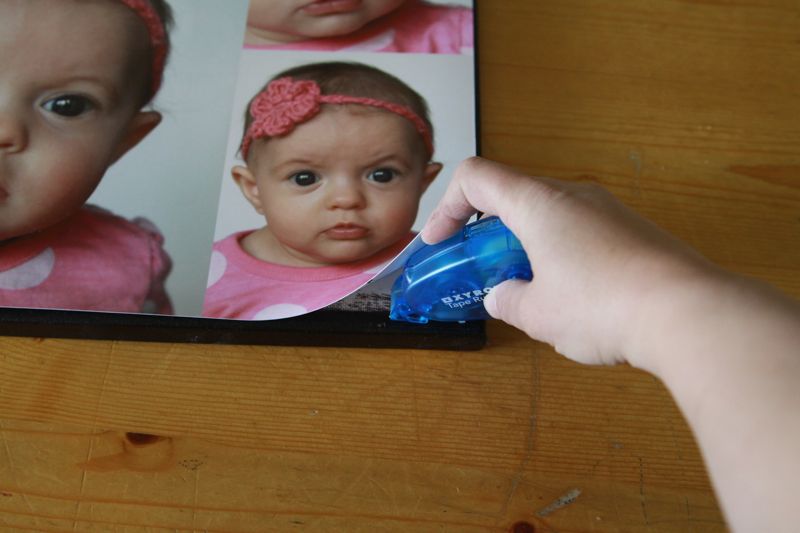 So look through your photos and figure out which ones would make an impression on your very own gallery photo wall!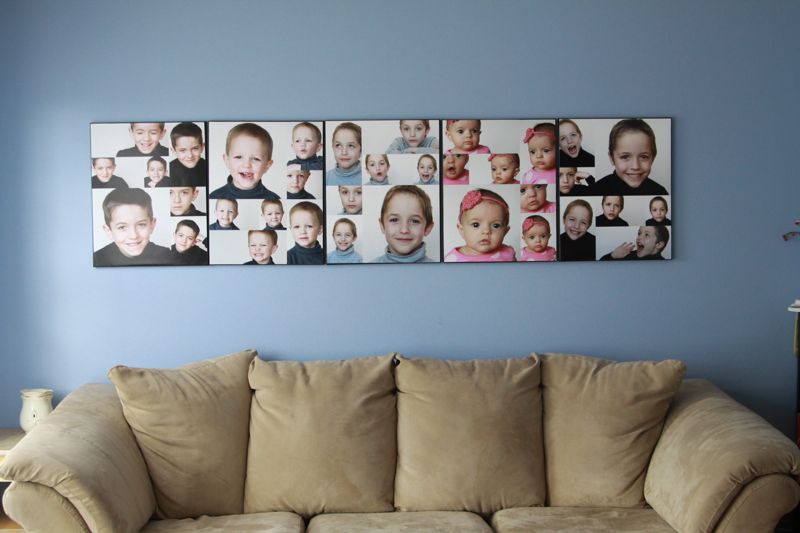 linked up at: Beyond the Picket Fence The Shabby Nest