Hey everyone, I'm guest blogging over at The Ribbon Retreat today, with a step by step tutorial for making a fabric covered wall hanging. Check in out here!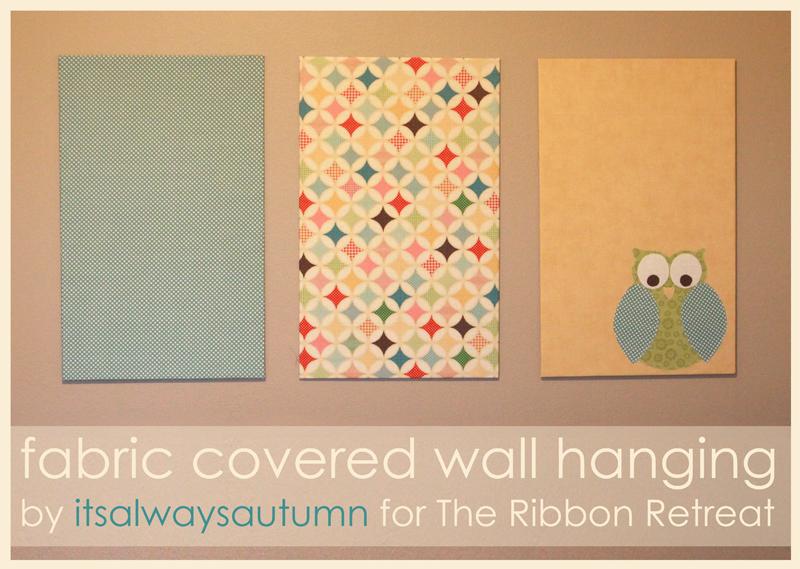 If you've clicked over from The Ribbon Retreat, welcome! It's great to have you.
Once I finished my wall hangings, I realized I didn't want to waste any of the gorgeous fabric I had left over from my original project. I didn't have quite enough to make a dress or skirt, but I did have enough to make something. That something turned out to be a family of owls, made using the same owl pattern by Sew Little Fabric that I used for the wall hanging. Want to see them?
Sew Little Fabric originally created the free downloadable owl pattern to make owl softies, so I set out to make one that would match the wall hanging for my little girl. And here it is: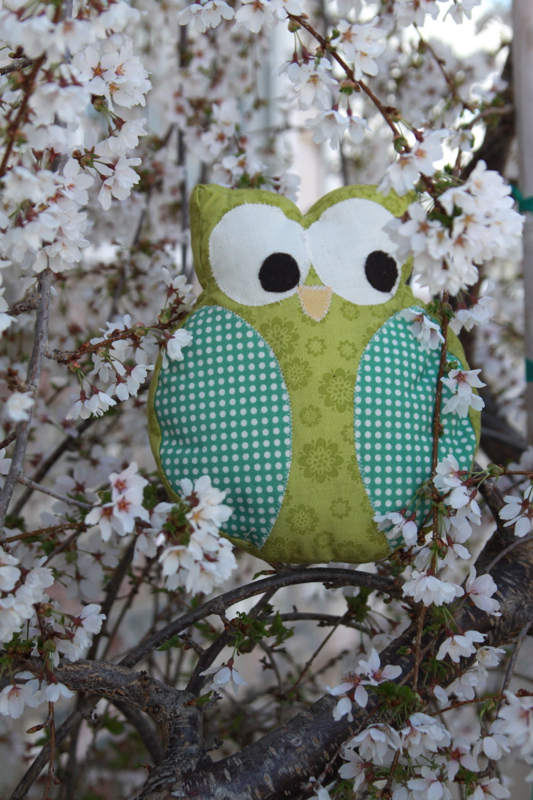 Of course, it immediately got claimed by one of the big brothers, who named it Red Bowl Dirt (ya, I don't know either). So I made another one with a few more scraps: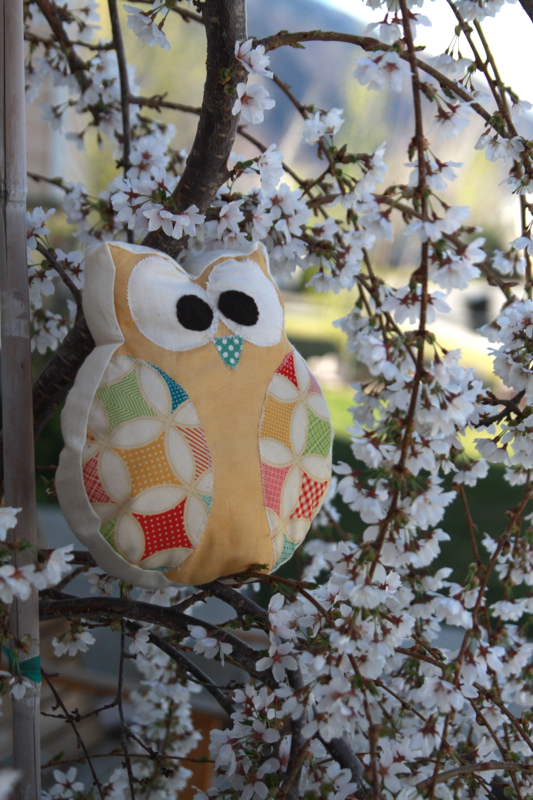 And this one got claimed by another big brother, who named it Hoot. So I made one more with the last of the leftover fabric: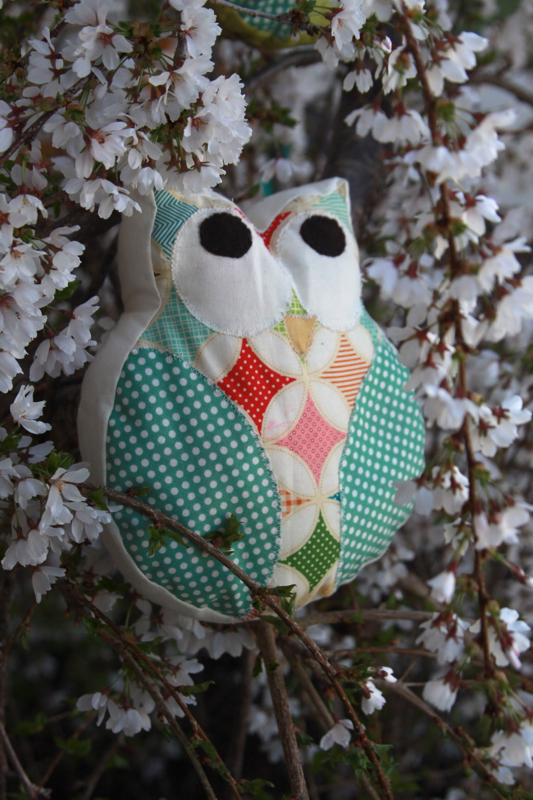 And yet another brother claimed this last one, naming him Flyer. So now our family has a whole family of owls: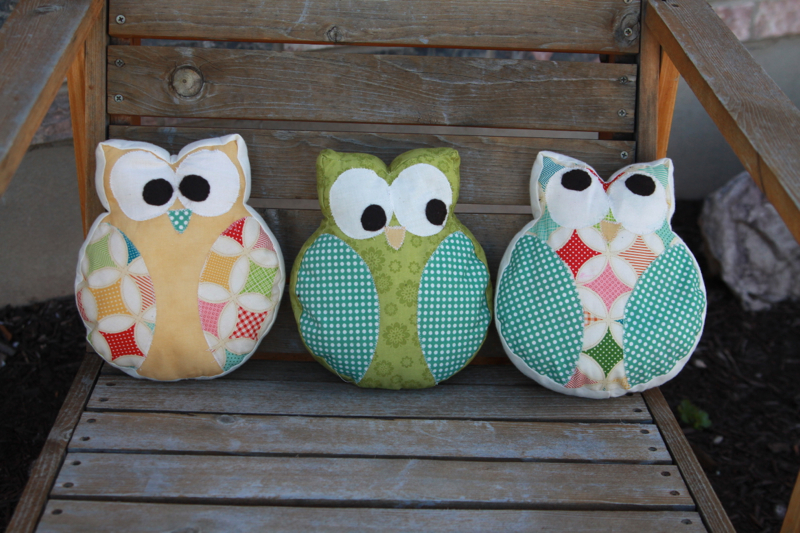 And my baby girl still doesn't have one. I guess I'll be ordering more fabric!