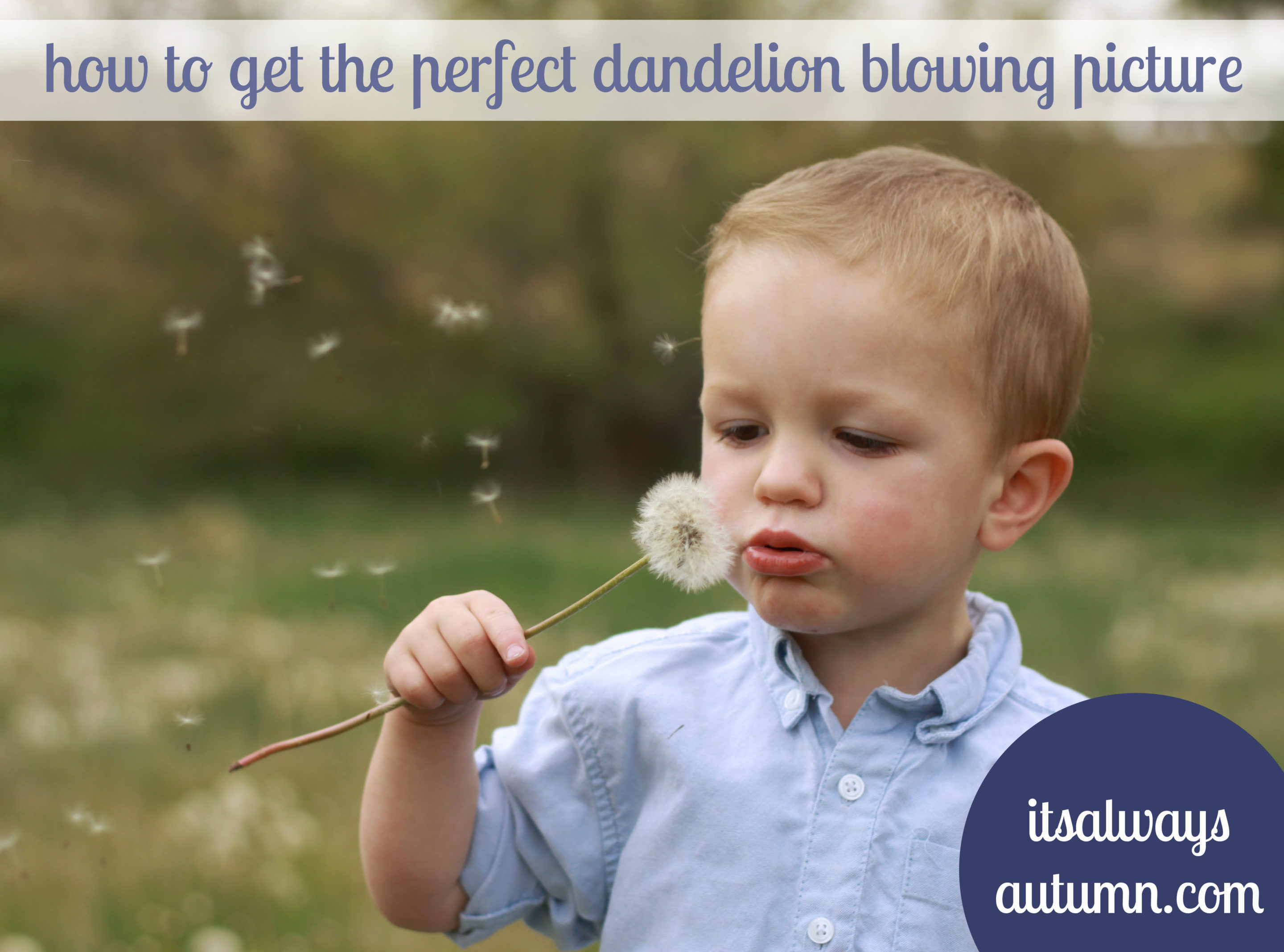 One of the surest signs that spring is in full swing (at least at my house) is a cup full of dandelions that someone has picked for me out of our yard. We've worked for a couple of years to rid the yard of dandelions, but they always seem to return.
Even though I hate to see the dandelions rear their ugly heads every year, they do make for pretty cute pictures, like these: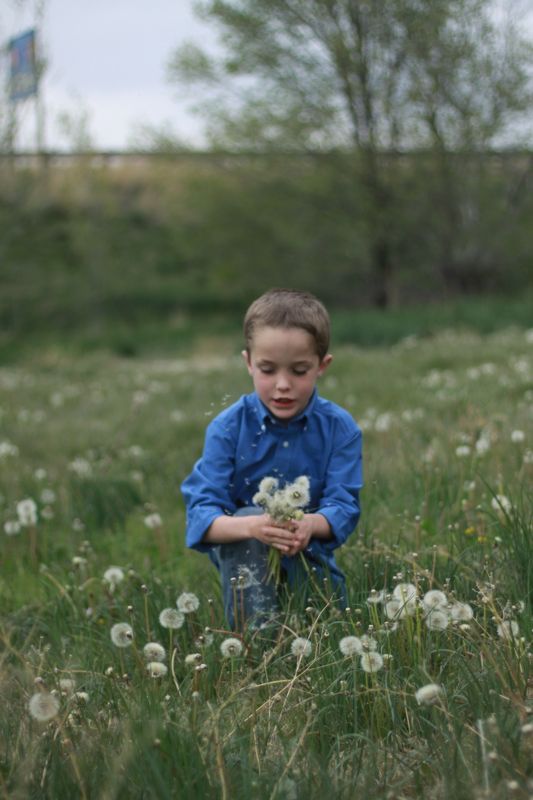 (Luckily, my yard doesn't have quite this many dandelions, and hopefully yours doesn't either. Look for fields on the side of the road in April or May and you'll likely find dandelions galore.)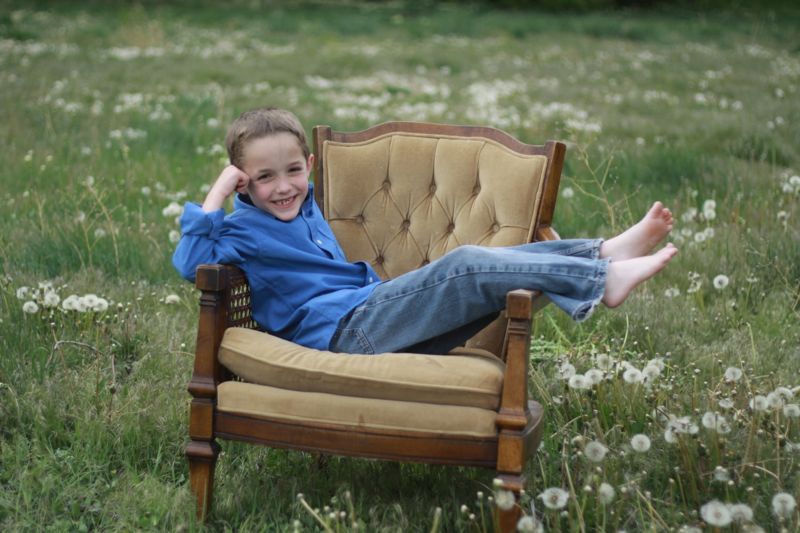 One of the sweetest pictures you can get with dandelions is a shot of your toddler discovering the fun of blowing the white tops every which way. There are a few things you can do to ensure a really great dandelion blowing shot.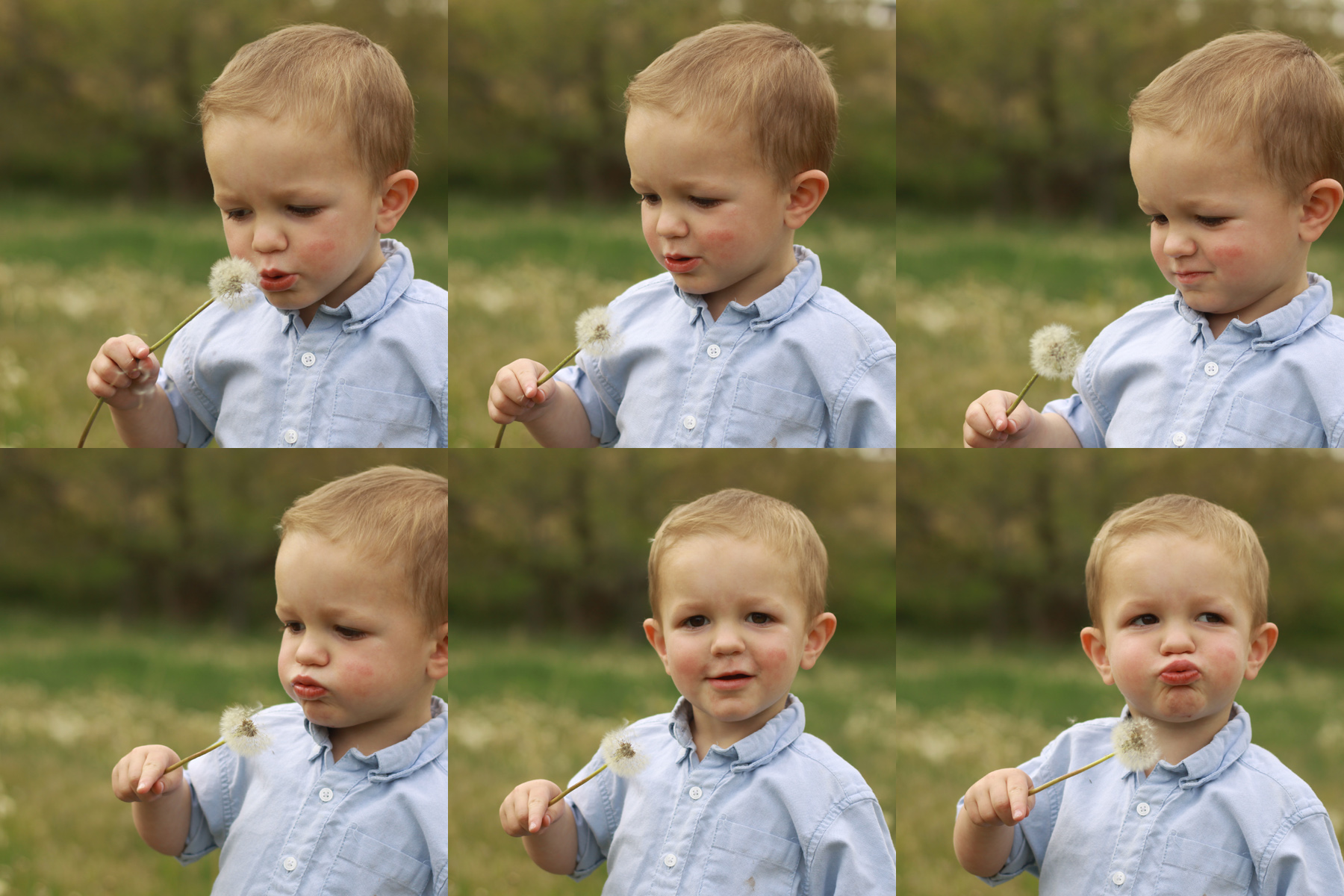 1. Set your camera to AV mode, and then set it on the lowest possible aperture number (f-stop). If you haven't purchased any additional lenses for your camera, the number will likely be between 3.5 and 5. Then zoom in close on your child. Doing these two things will help give a lovely blur to your background.
2. Try setting your white balance to shady or cloudy instead of auto to add a nice golden warmth to the photo.
3. Take the pictures in the shade or on a cloudy day (if possible). This will ensure even lighting in your photo.
4. Compose your photo so that your child is either to the left or right of center, facing toward the center of the frame. This will leave "white space" on the other side of your photo, which helps add interest and a sense of movement.
5. (This is the really important one!) All the shots above are really cute, but none of them scream dandelion, and that's because there's not a lot of white stuff floating around in the picture. Toddlers have a hard time actually getting dandelion stuff blown into the air, and it's even harder to capture the moment they actually blew some off. So ask and older sibling to stand behind your toddler, out of camera sight, with a handful of dandelions, and have him blow away. The older sibling will get enough white seeds floating in the air to ensure a perfectly sweet dandelion blowing photo.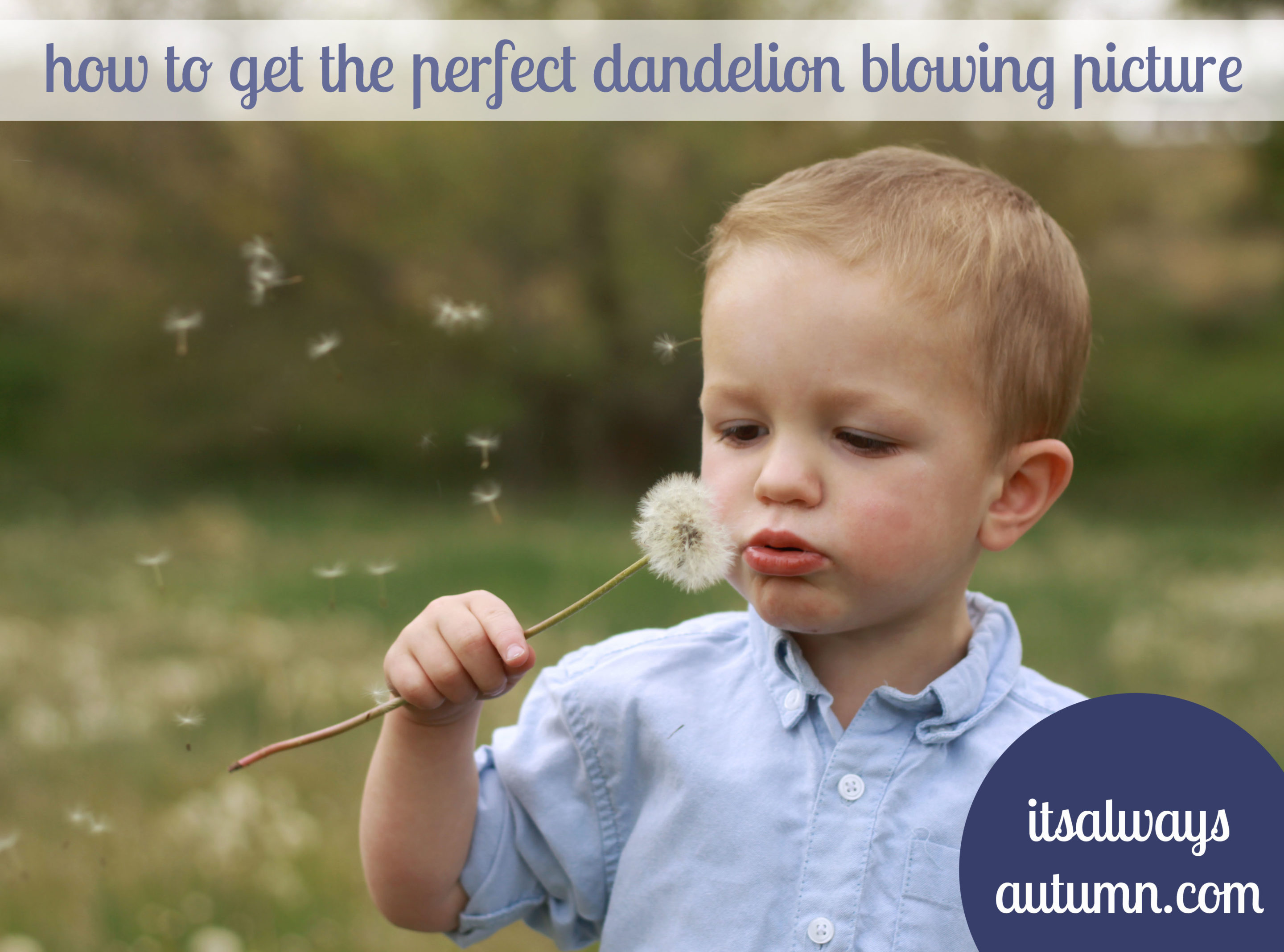 I shared this tip with my genius friend, Denise, a while ago, and she recently told me how well it works with bubble blowing pictures as well. So I tried it out this afternoon and got some really cute pictures: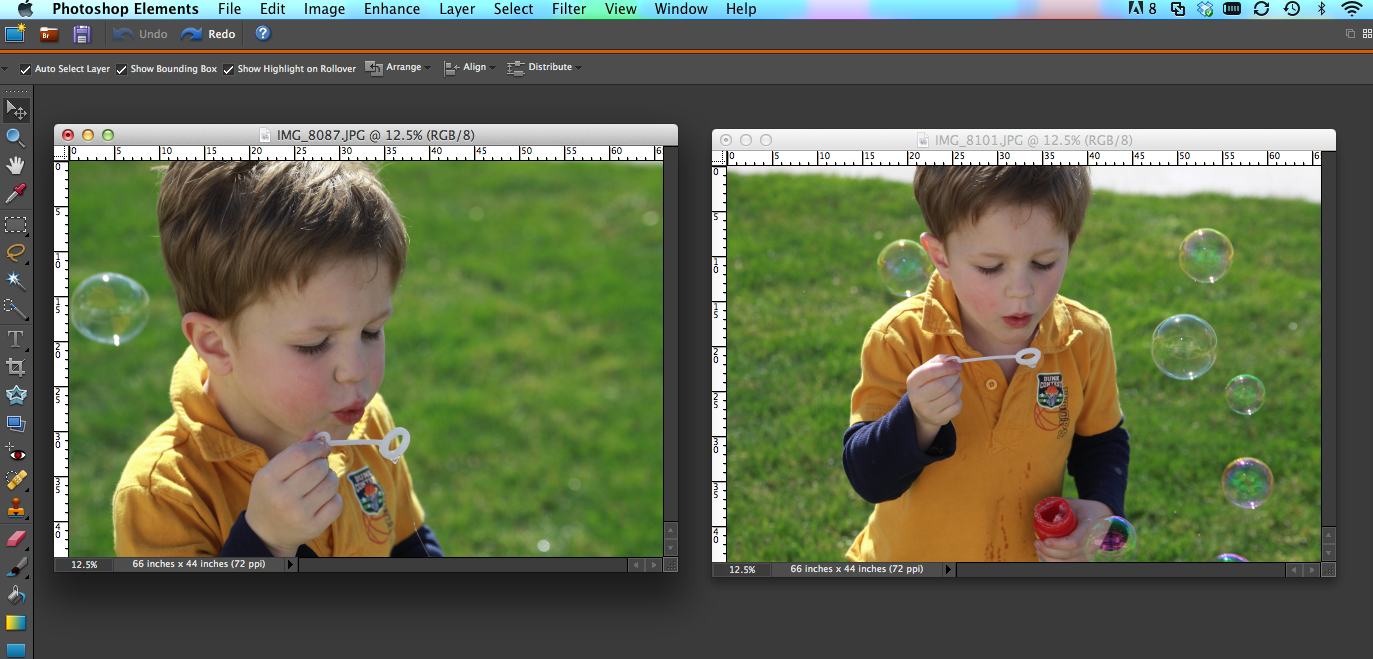 However, I didn't get the exact picture I wanted (I wanted the close-up picture with as many bubbles as the non-close-up). So I used a little Photoshop magic to take matters into my own hands. Check back tomorrow to learn the two-minute trick that resulted in this image: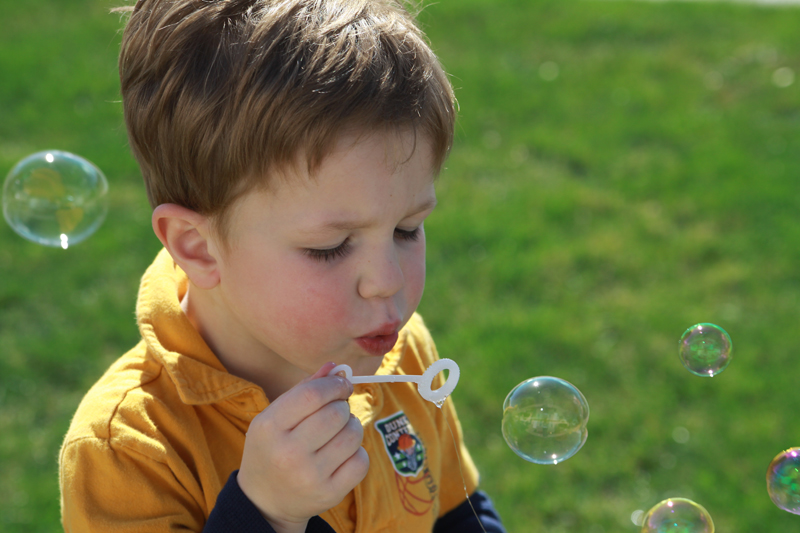 BTW, there's still time to enter the Creating Keepsakes May/June 2012 issue giveaway. Just leave me a comment on yesterday's post!