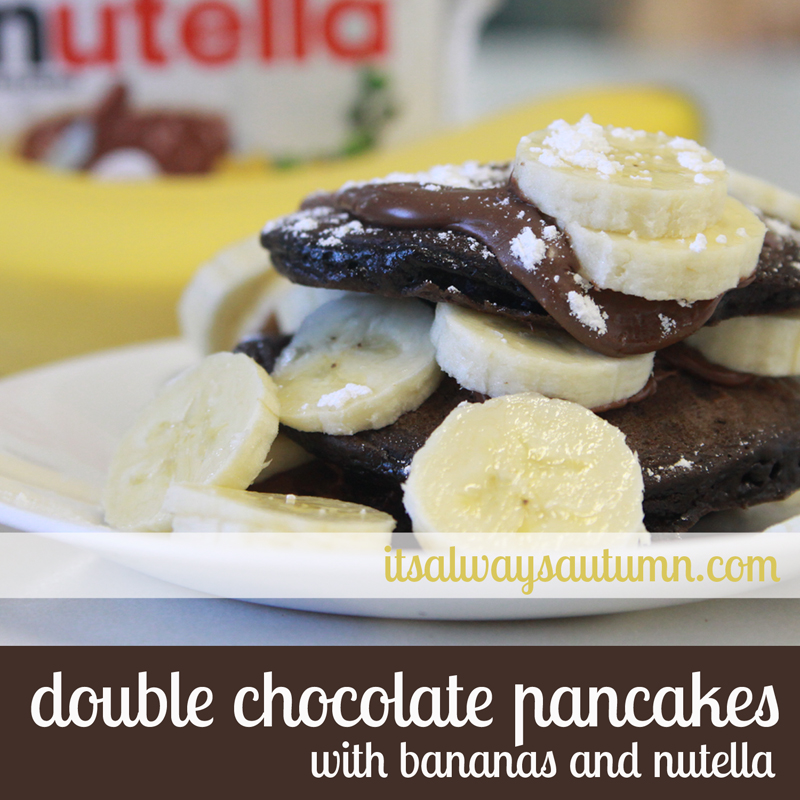 I'm not sure what got into me or why exactly I decided we ought to have chocolate pancakes for dinner last week. Maybe it was just the fact that I had bought Nutella in a moment of weakness and my kids were gobbling it up right and left and I was worried it would be gone before I got to do anything fun with it. You know, like slather it on warm chocolate pancakes and top it with banana slices. Definitely fun. Definitely not a super healthy dinner.
I told my oldest son I couldn't believe I was making this for dinner and he said, "It's ok. It's a special occasion." I asked what the occasion was, hoping I hadn't forgotten anyone's birthday (I did completely forget my wedding anniversary last month, so birthdays are probably next), and he replied, "You're making chocolate pancakes. That's the special occasion!"
So, allow me to present chocolate pancakes with nutella and bananas: a dish that turns anyday into a special occasion:
Recipe:
I C milk
1 egg
2 T butter or margarine, melted
1 C flour
1/3 C unsweetened cocoa powder
1/4 C sugar
1/2 t baking soda
1/2 t salt
chocolate chips if desired
Whisk milk, egg and butter. Combine dry ingredients, whisk into wet ingredients, just til incorporated. Batter will be slightly lumpy and somewhat thin. Wait 10 minutes, then cook on griddle heated to 350 degrees, adding a few chocolate chips to each pancake once the batter is poured on the griddle.
I found that these pancakes cooked a little faster than my normal recipe, so watch them closely and flip as soon as they start to bubble on top.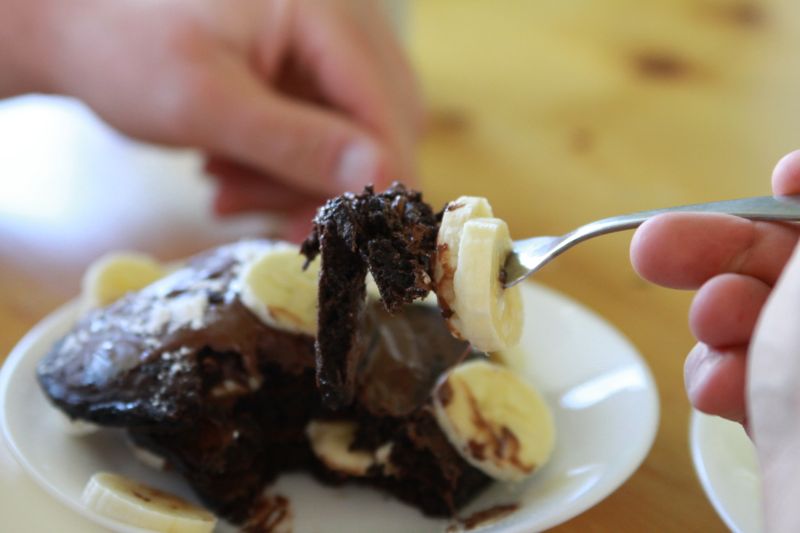 Layer pancakes with Nutella and sliced bananas; dust with powdered sugar. Then pretend this is a perfectly acceptable meal for dinner. It's a special occasion, after all.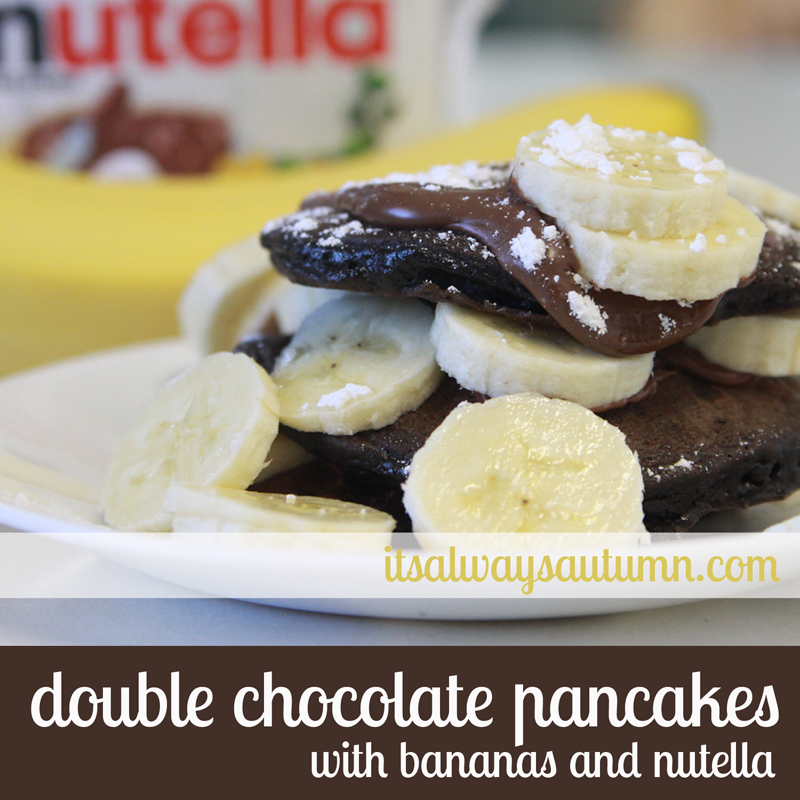 Pancake recipe from Sharon123 on food.com.
LInked up at: