I love books. I love libraries. I love bookstores. But I really love used bookstores. My husband and I used to go on dates prowling through all the used bookstores we could find in Salt Lake City. I love old books – the smell, the cool retro covers, the neat little inscriptions you sometimes find in them. I used to buy a used copy of every book I loved, with the hopes that I'd always be surrounded by really good books.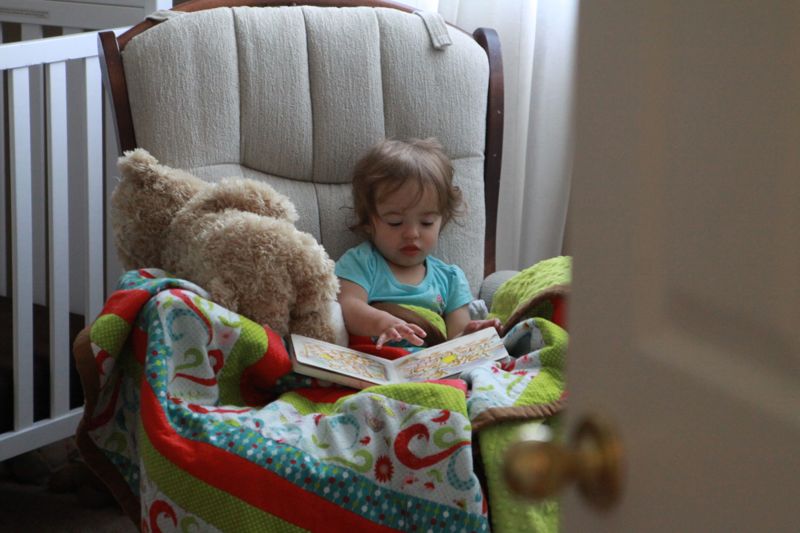 (We all like books in this family)
Well, I realized over ten years ago that I'd never have a house large enough to contain my family AND my books, so I stopped buying so many books and resorted to a weekly library trip. Plus, used bookstores are largely a thing of the past now that you can order used books online, and new books aren't quite as tempting to me.
Even so, I still have lots of books at my house. So I've found a couple of ways to decorate using my books.
First, I ordered a bunch of these super cool floating bookshelves from the container store. They allow you to stack books on your wall so they appear to be floating, like this: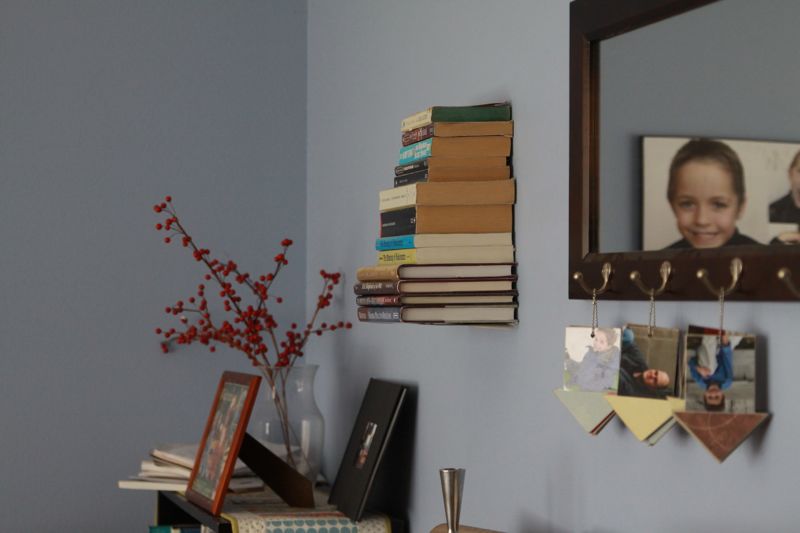 I mixed five of these shelves with some scrapbook paper and quotes that I modge-podges on to MDF squares to create a cool wall design for my downstairs: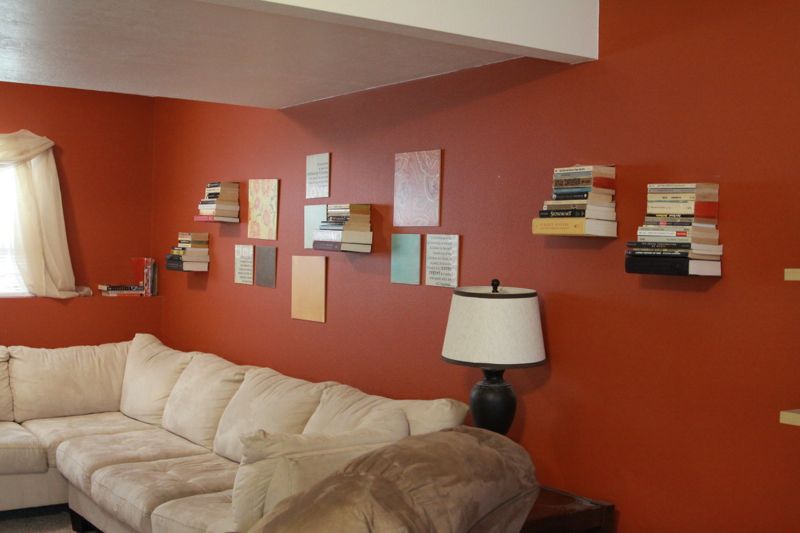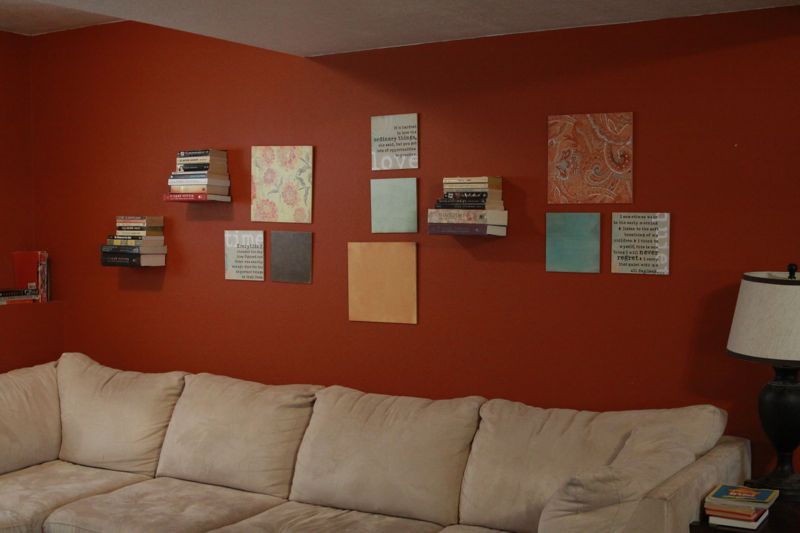 Another thing I've done is use a book to make a picture frame: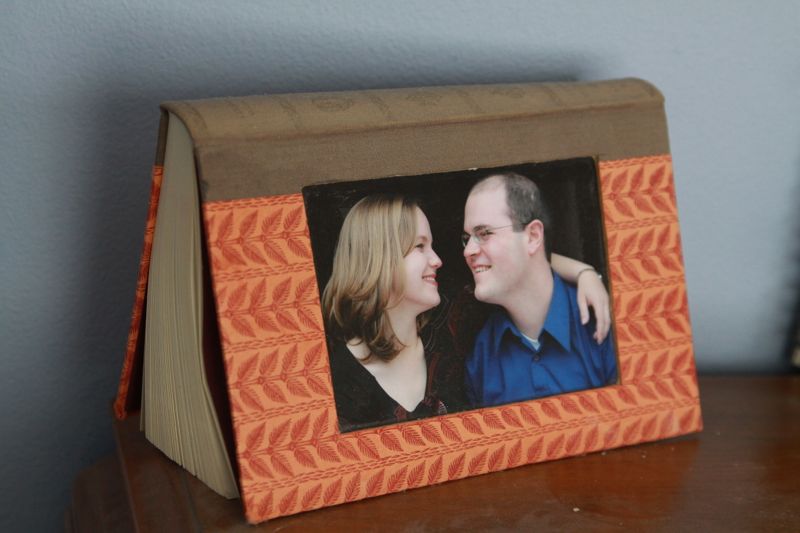 This is super easy, and I'm putting together a tutorial that will be up tomorrow, so check back!
I have lots of ideas pinned for decorating with books pages, as well. Don't worry, I wouldn't rip up any of my own books, but I would rip up a dictionary that I bought from the dollar store. In fact, I did, to make this cute card: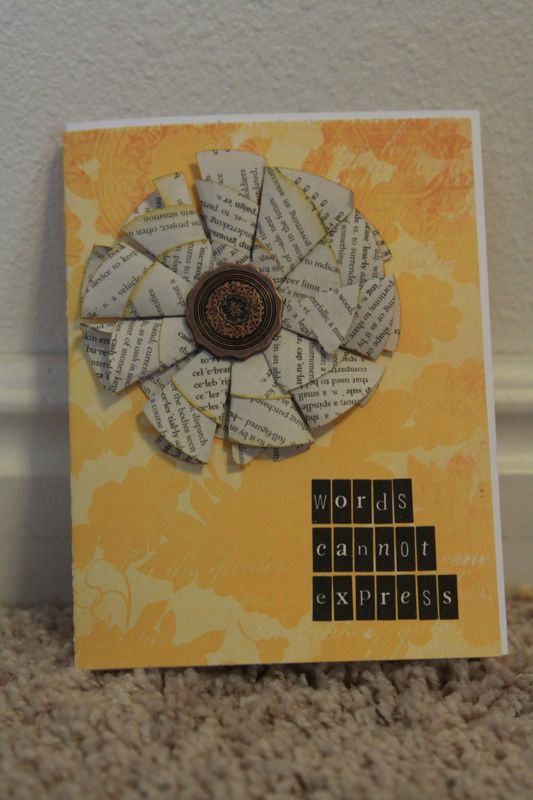 Check out the video tutorial for the flower over on the Creating Keepsakes youtube channel.
Here are a few other book page ideas I'm planning to try: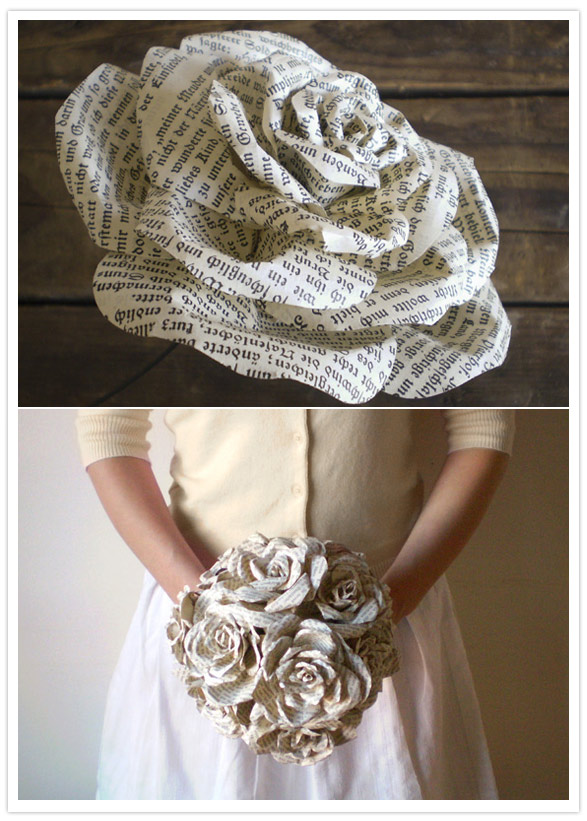 (from 100 layer cake)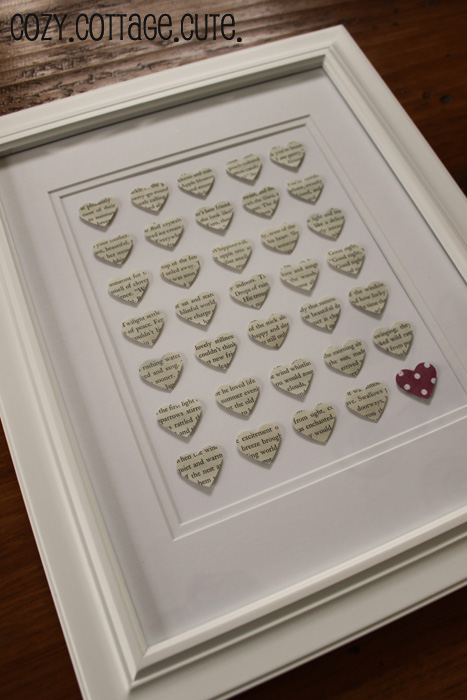 (from cozy.cottage.cute)
I also have a fun idea for a book paper wreath – I know those have been all over for months, but I think I have a new spin on it – when I make it I'll post.
Any favorite book or book page decorating ideas from you guys?