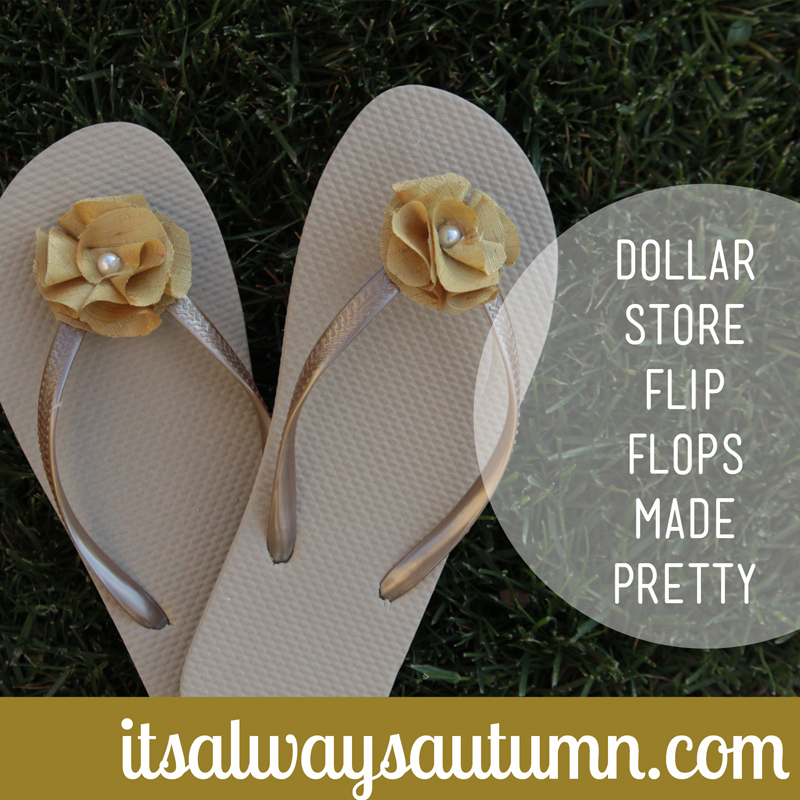 I was at the store the other day looking at shoes and wishing I had a pair of pretty embellished flip flops in every color. I found a few cute pairs but was kind of discouraged by the fact that each pair was at least $15 and none of them were any more comfortable than your normal ol' dollar store pair. So I headed to the dollar store instead, and came home with a few different pairs to experiment with. I started with these: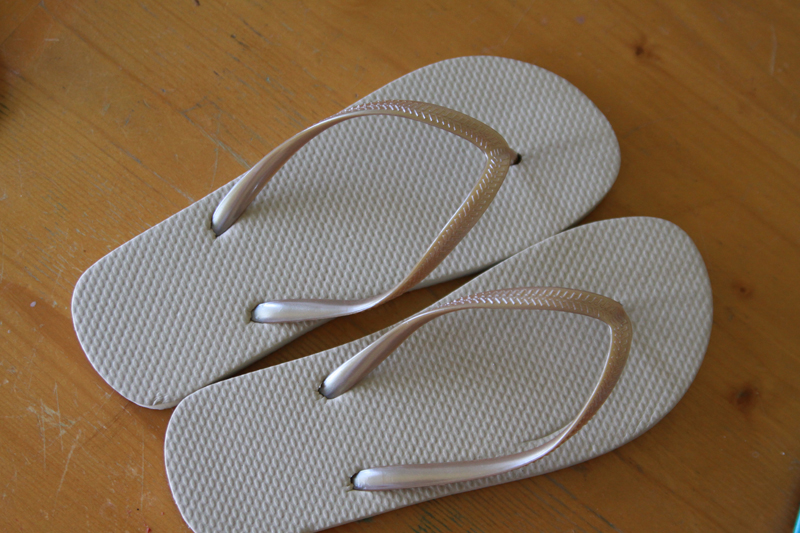 I rummaged through the fabric scrap pile, grabbed my glue gun, and started prettifying these bad boys. Here's how: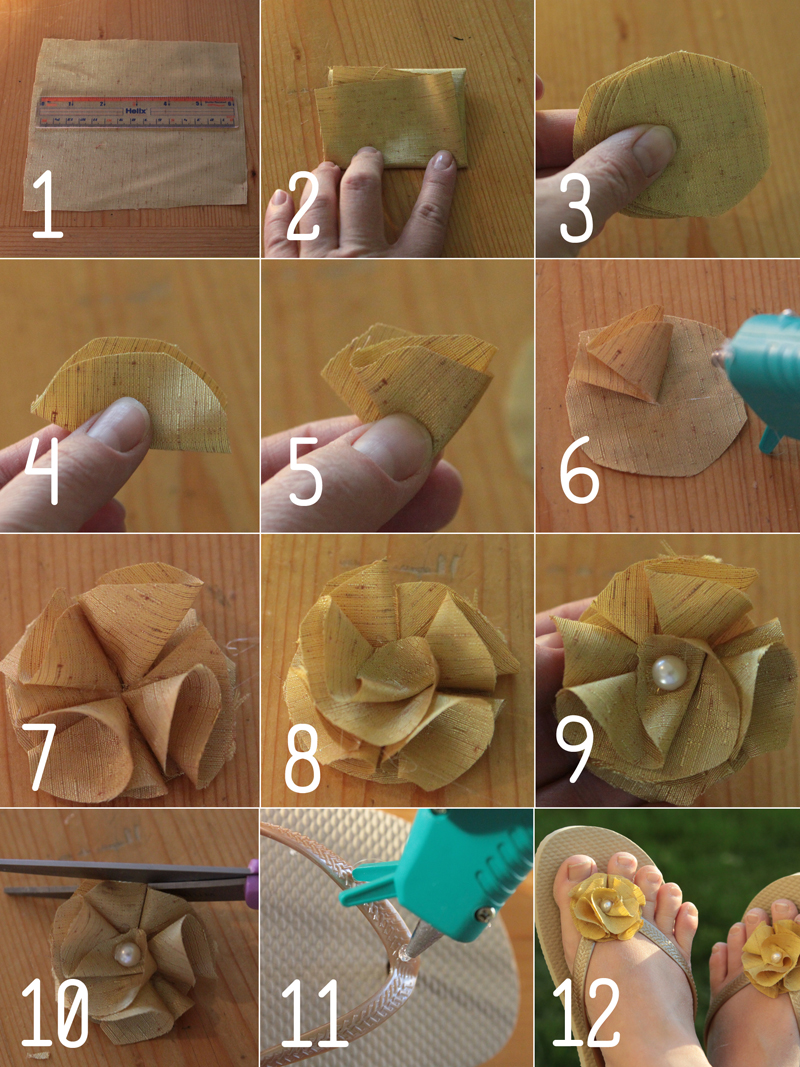 1. Cut scrap of fabric roughly 4×6 inches.
2. Fold fabric so you have six layers of 2×2 squares.
3. Cut a circle, cutting through all layers at once. The circle should be about 1.5 inches in diameter, and does not need to be perfect (at all!).
4. Place one circle down on your surface – this will be your base. Take another circle and fold it in half.
5. Fold it in half again, so it's now in quarters. Don't line up the edges exactly – it will look better if it's a little uneven.
6. Hot glue the quartered circle to your base, as shown.
7. Repeat three more times, until you have four petals glued down.
8. Fold up the last circle, then glue it in the middle of your flower. Again, it will look a little better if it's slightly uneven.
9. Find a pearl or bead of some sort and glue in the middle.
10. Trim any edges that extend too far in any direction. Trim any of the base that shows.
11. Hot glue flower onto your flip flop. Use *hi temp* hot glue, not the cool temp kind, and use plenty of it. The cool temp hot glue will not bond to the plastic of your flip flop, and you'll lose one of your flowers while trying to keep your three year old from stealing all the cookies at your third grader's mother's day program. And then not only will you be embarrassed because your child has made a scene, you'll also look kind of stupid with one cute flip flop and one plain old boring one. Trust me on this.
12. Enjoy your new 15 minute, one dollar, pretty flip flops.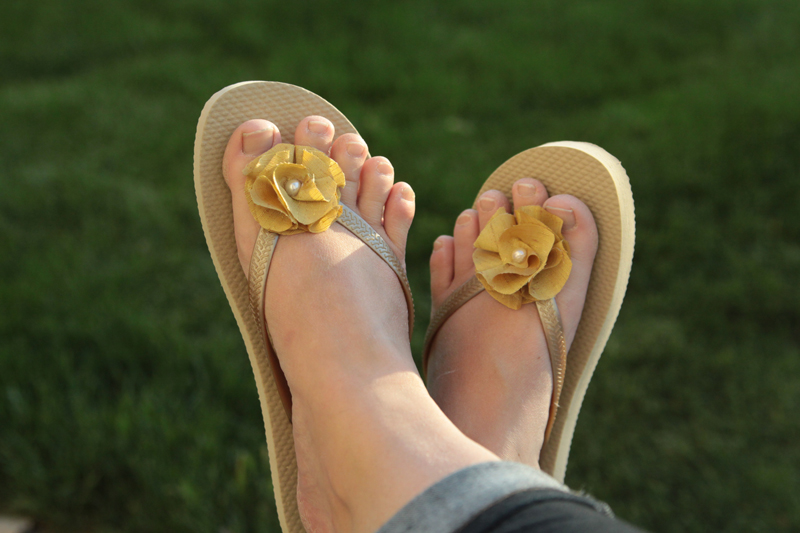 Now, maybe you don't have scraps of fabric on hand that happen to match your flip flops. Or maybe you want another pair of pretty flip flops that looks a little different. Well, come back tomorrow to see dollar store flip flop pair number two!