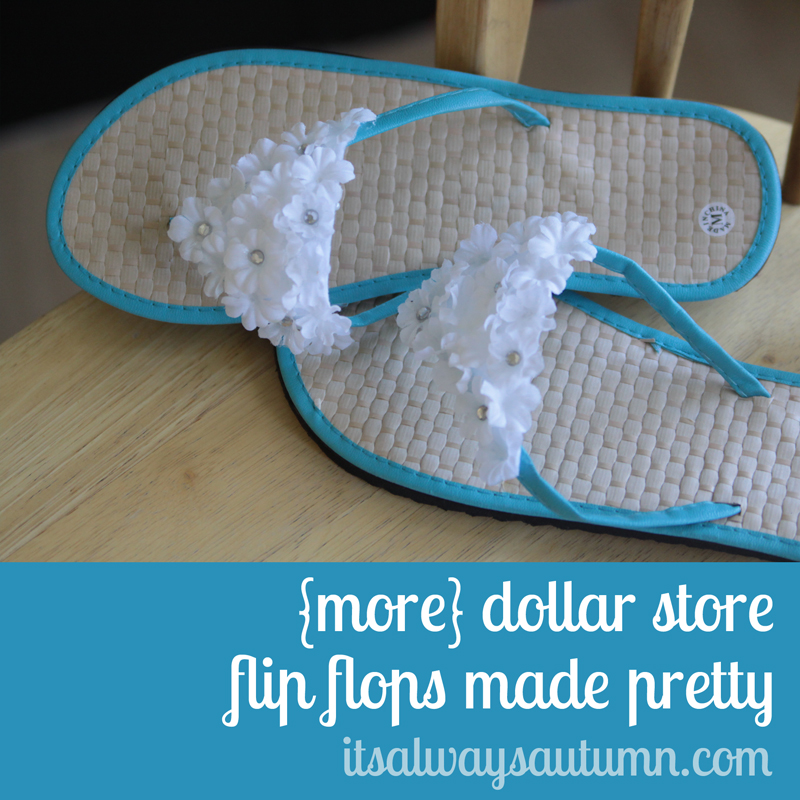 So here's the bad news: these flip flops actually cost me two dollars, not just one. And if you don't happen to have felt on hand it's going to cost you 39 cents more. Pricey stuff here. But here's the good news: these flips flops are even easier and cuter than the ones I posted yesterday. Here's what you need:
A pair of flip flops: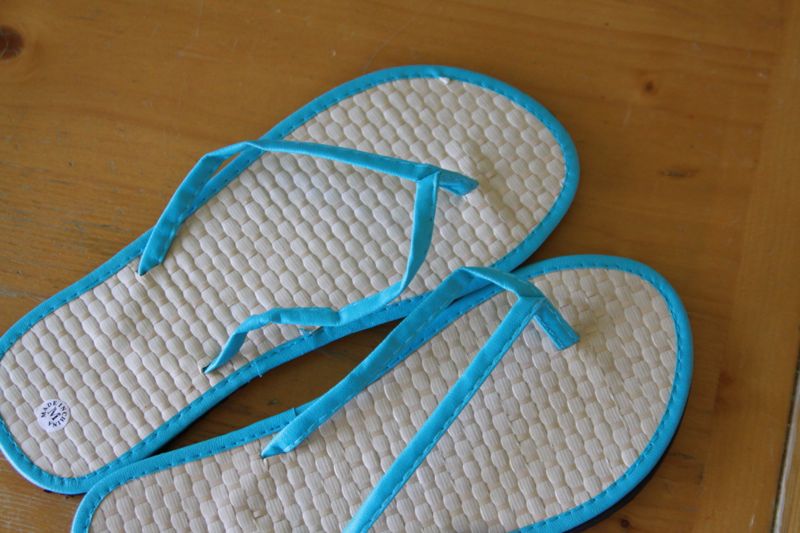 One stem of flowers (also from the dollar store):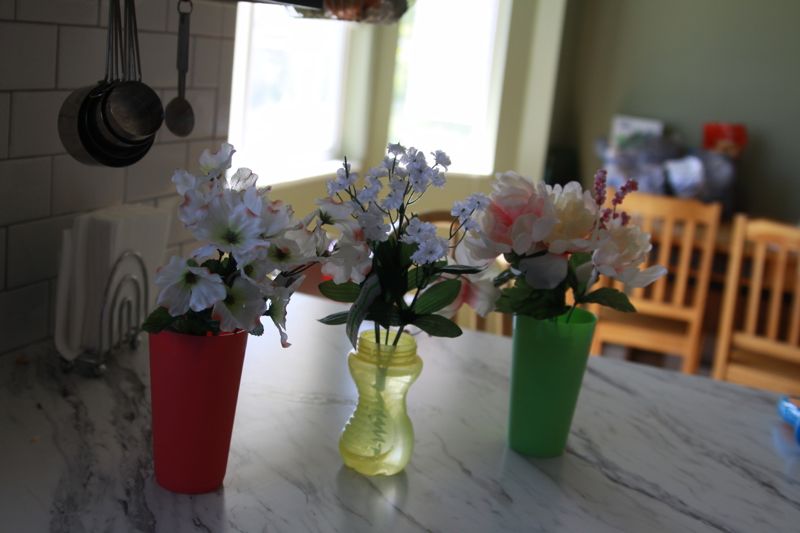 (Yes, my son put these in water as soon as we got home. He was hoping it would help them to start growing again.)
You'll also want a few scraps of felt (if you don't have any scraps, grab a sheet of craft felt for under 50 cents from Walmart or Joanns) and a glue gun. Also, rummage up any beads or crystals or scrapbook bling you happen to have around.
Start by cutting a corner from your piece of felt that will cover the top of your foot once it's in the flip flop. Just try on the flip flop, hold the felt over it, and mark where you want it to go. No need to measure. Once it's cut, try on the flip flop again and make sure the felt will fit comfortably over your foot. If it doesn't, cut a new one. If it does, cut an identical triangle for the other foot.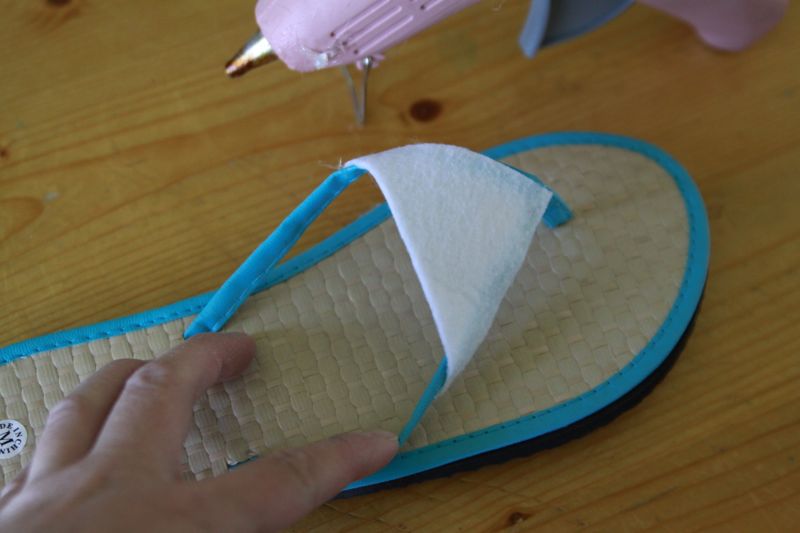 Hot glue the felt directly onto the flip flop. Remember, if you are using normal plastic flip flops, you will need to use hi-temp glue. These flip flops have more of a paper-type strap, so lo-temp worked fine.
Next, pull the flowers off your stem. I bought a few different types of flowers to see what I would like best. Turns out I only liked the tiny flowers, and one stem was plenty for both flip flops.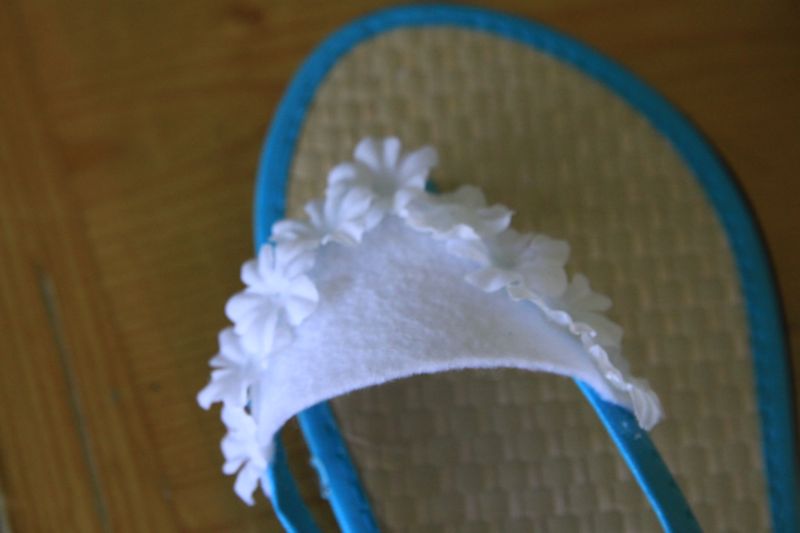 Start by gluing flowers along each edge of your triangle. Glue them close enough together that you can't see the felt through them. Then glue more flowers to fill in the middle of the triangle.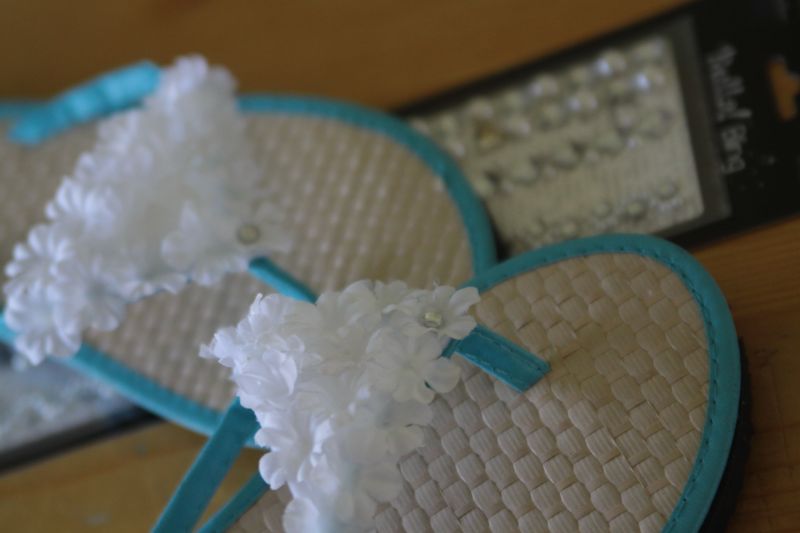 If you feel so inclined, glue a few beads or crystals in the center of a few of the flowers to bling things up a bit. I used scrapbook bling from Bella Bling.
Let them cool completely before sliding your feet into them. Just a helpful hint in case you're a little impatient. Like I might have been.
Easy, right?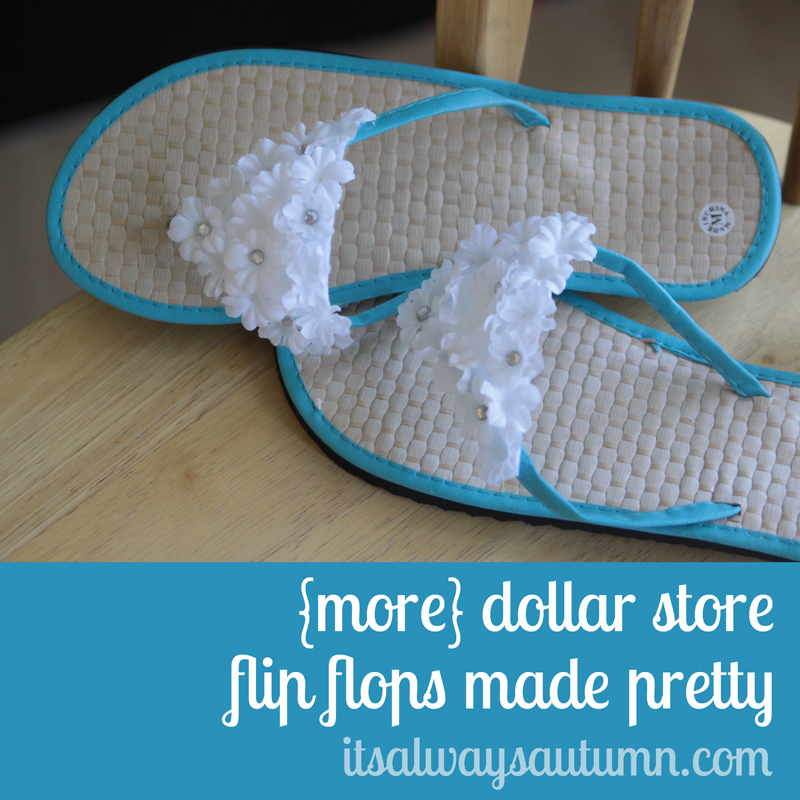 linked up at: