If you've been following along with my Take Great Photos of Your Newborn series, you'll know we've already covered the basics and three simple poses, and are about ready to dive into posing the baby with family members, editing, and a fun how-to-get-this-shot. But I decided to take a short break from photography to bring you a sewing project. And so I introduce the car visor organizor: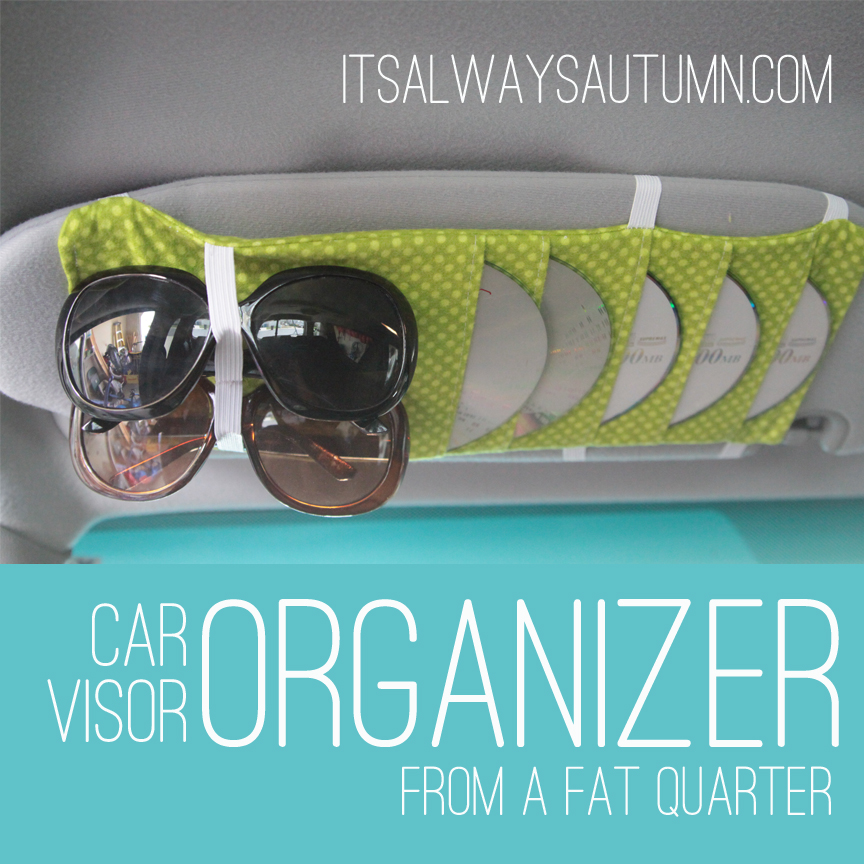 I have a mini van, and I'm really very grateful to have it. However, it's a pretty basic model. Or maybe really basic would be more accurate. I even have to open and close all the doors by myself (bummer). And there is nowhere (nowhere!) to put my sunglasses, which means they always end up on the floor rolling around hither and thither, which in turn means they are eventually abducted by a young child who either slobbers all over them or snaps them in half. And I really need my sunglasses when I drive. My eyes are apparently sensitive flowers who can't bear the brutal light of a summer's day. Or something like that.
So I thought, hey I'm sure I can come up with some little pouch or pocket or something to put my sunglasses in so they are always within reach and without slobber. And then I thought, hmm, I have a whole bunch of CDs in here rolling around on the floor as well, maybe I can corral them at the same time?
Sure, I could have just gone out and bought a visor CD organizer, but why buy what you can make? With one fat quarter of fabric, no less?
Want to learn how?
Start by cutting out 2 6×14 inch rectangles and 5 4×6 rectangles. I used flannel because that's what I had on hand and it worked great – it's super soft so it won't scratch the CDs, but it also kind of grabs onto them and makes sure they don't slide out of their pockets. So I'd recommend flannel. You'll also need about a yard of 1/2 inch elastic.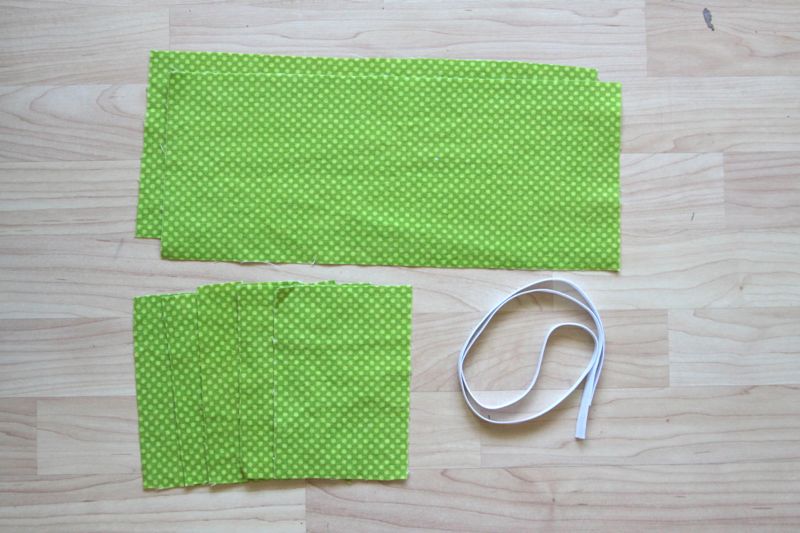 If you need help figuring out how to cut all those pieces from a fat quarter, please refer to the handy dandy reference photo below.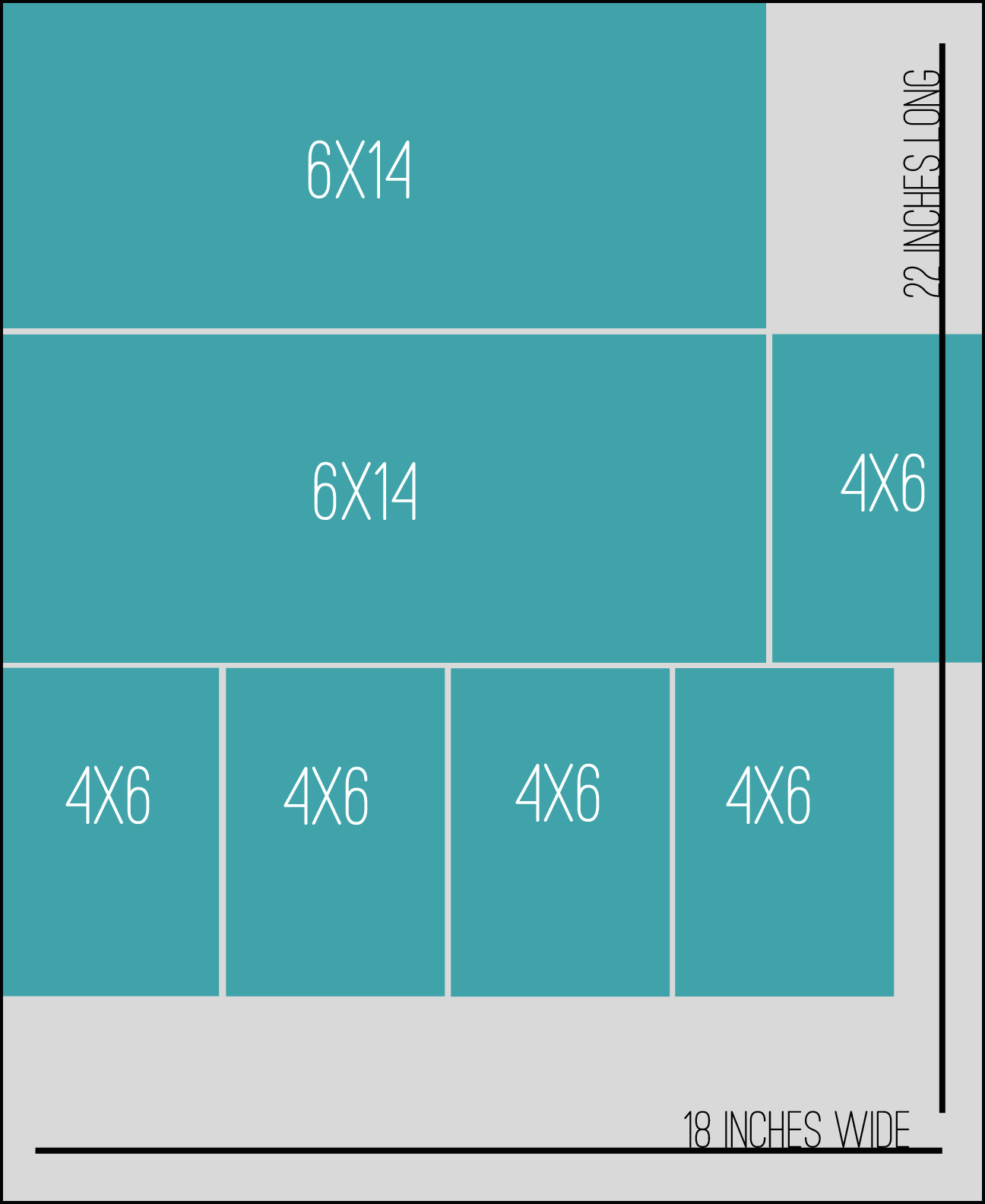 Your first step is to make a small hem along one long side of each of the 4×6 rectangles. Just turn the side up 1/4 of an inch and press, then sew close to the edge with a straight stitch, like so: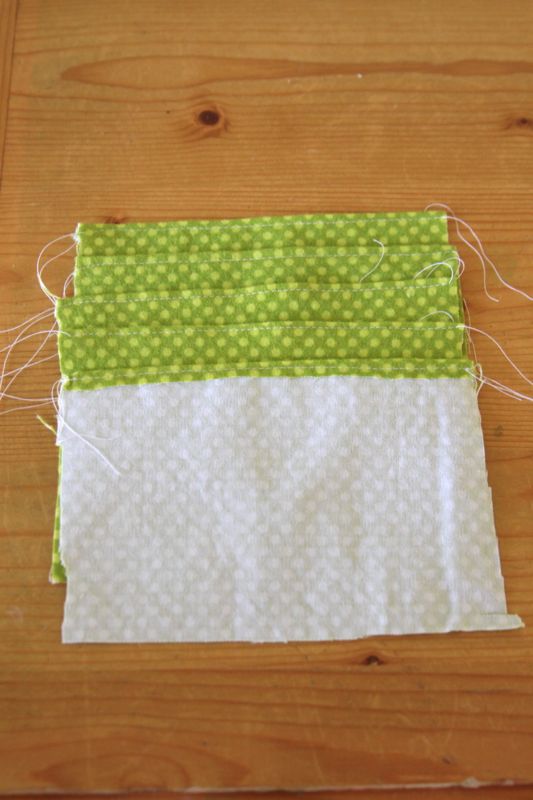 Lay one of the 6×14 inch rectangles on a table, right side up. Pick up your first hemmed 4×6 piece and lay it down, right side down, on top of the larger rectangle. The hemmed edge of the smaller piece should extend about 1/2 an inch past the left side of the large rectangle as shown. Then you'll sew the two pieces together by sewing down the right side of your small rectangle, 1/4 inch from the edge.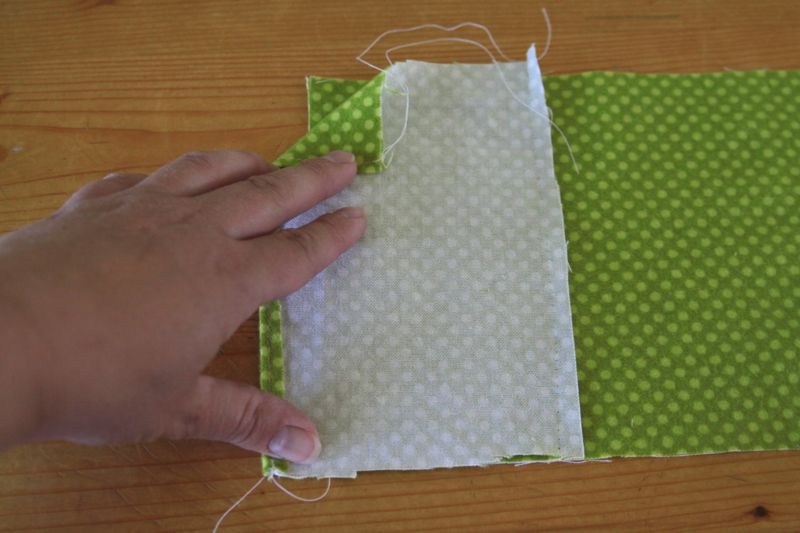 When that seam is done, place the second hemmed 4×6 piece on as shown. The hemmed edges should be 1.5 inches apart. Sew that one down 1/4 inch from the right edge as well.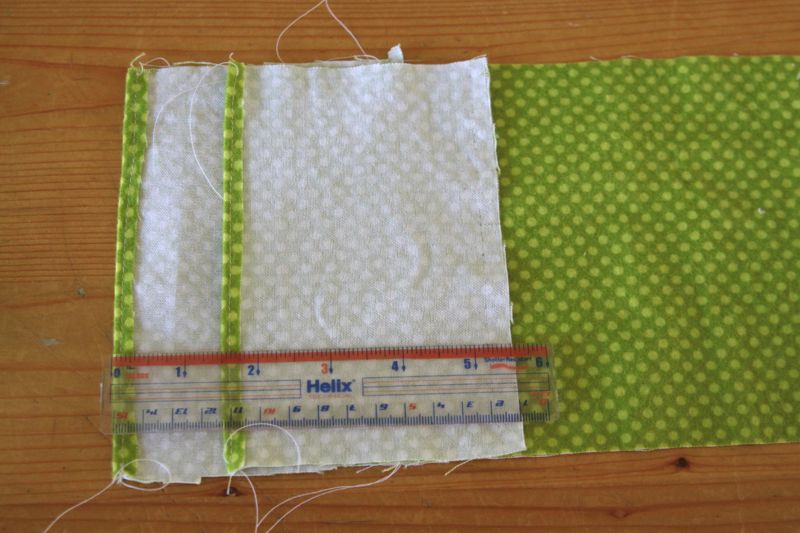 Continue until you have all five 4×6 pieces sewn onto the larger rectangle.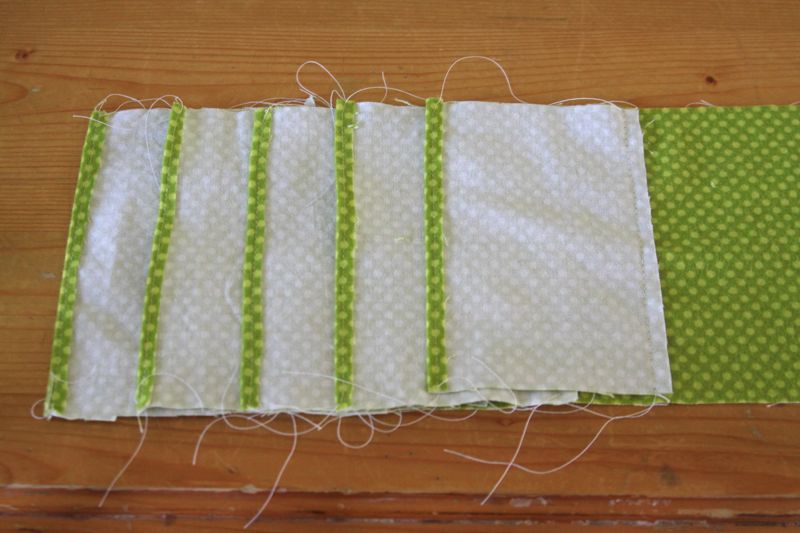 Then flip each small rectangle to the right at it's seam, and press, so it looks like this: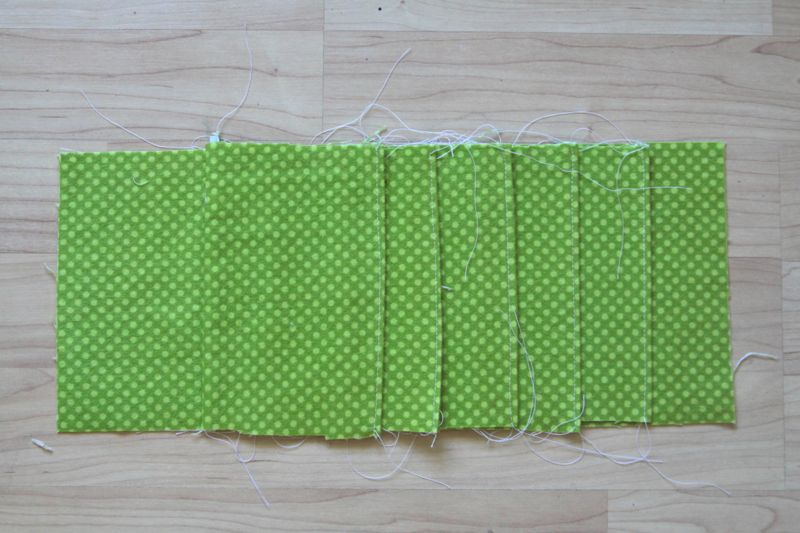 Cut a six inch piece of half inch elastic and pin it to your organizer right along the left most seam. Sew the elastic on at the top, at the bottom, and right across the middle.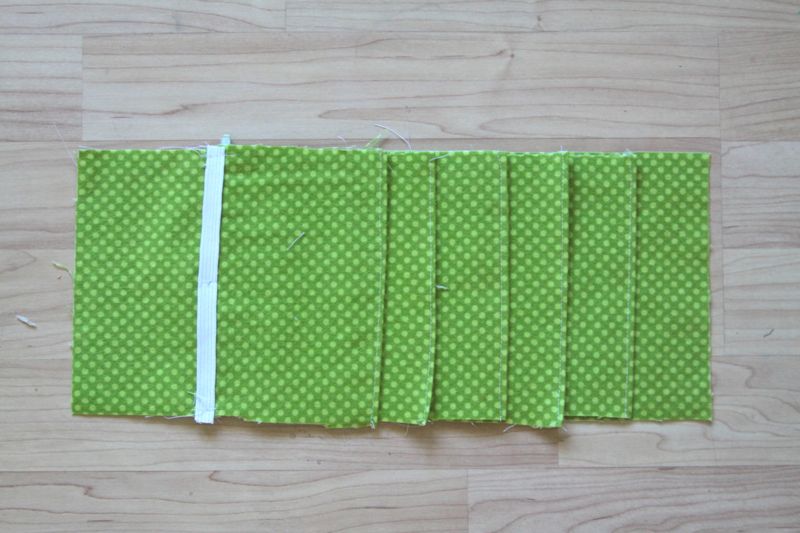 Now you'll want to cut four more pieces of elastic at about 6 inches each. I say about six inches because car visor shapes vary, and some elastic is stretchier than other elastic, so you might want to hop in your car and figure out what length of elastic will work best for you. The elastic will need to be long enough to attach to the top of the organizer, go over the top of your visor, down the back of it, and then around to attach back to the organizer. The elastic will need to be pretty tight, so keep that in mind when deciding what length to use. I used six inches exactly for mine but it's very tight, so I probably could have gone with six and a half inches.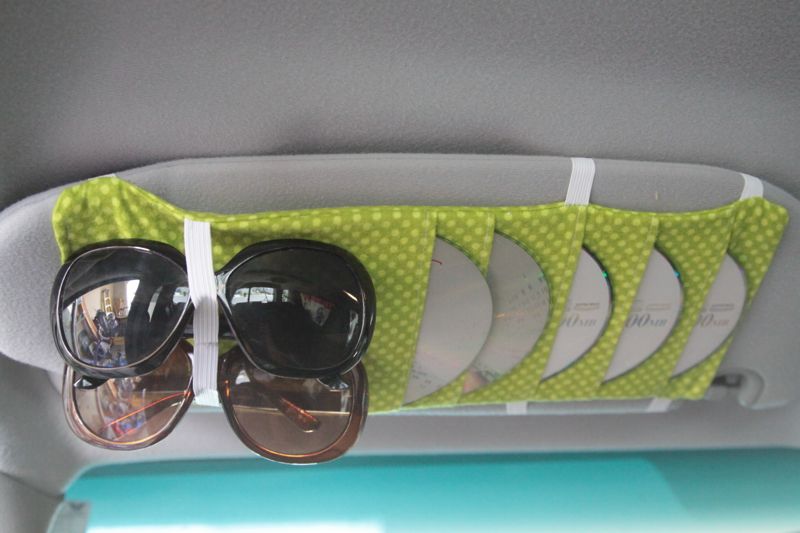 Place the elastic along the dotted lines as shown in the photo below, lining the top and bottom of each elastic piece up with the top and bottom of your organizer, and pinning. (You may also want to adjust this placement as well to make sure the elastic won't prevent you from opening the mirror on the underside of your visor – just try to stay as close to the suggest spots as possibl.)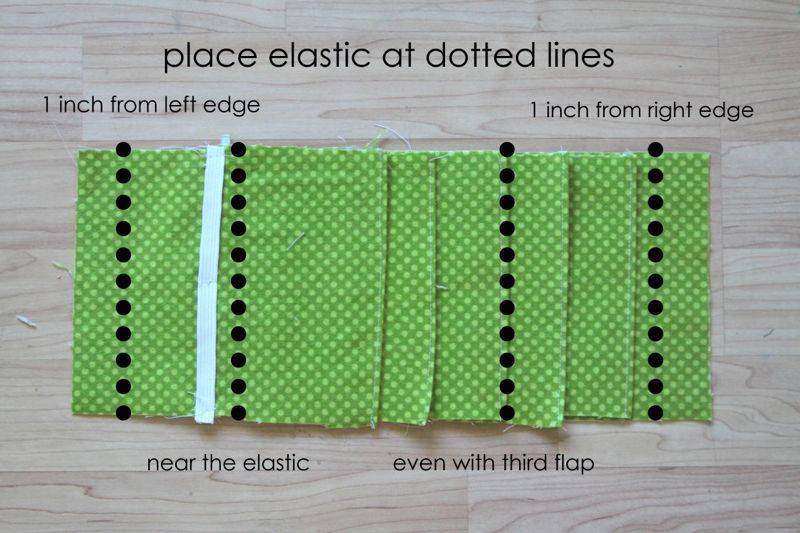 Then you'll take your other large rectangle and place it right on top of the organizer and pin it down as well. Sew all the way around the organizer, leaving about four inches open on the left short side for turning.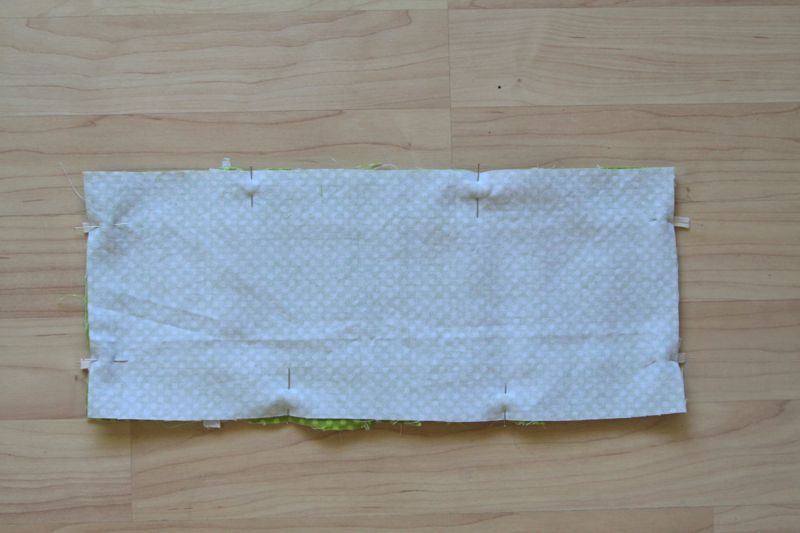 Clip your corners…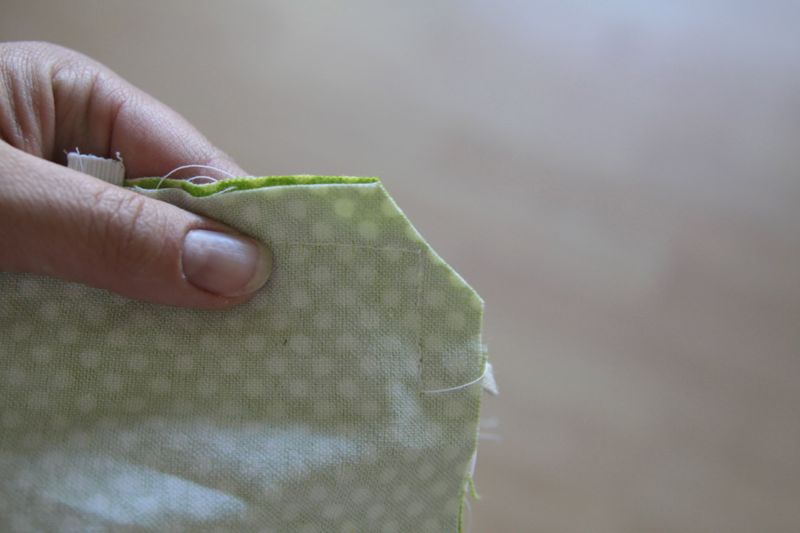 …and turn it inside out and press. Sew a seam close to the left edge to close up the opening. And that's it! Here's what is looks like from the front: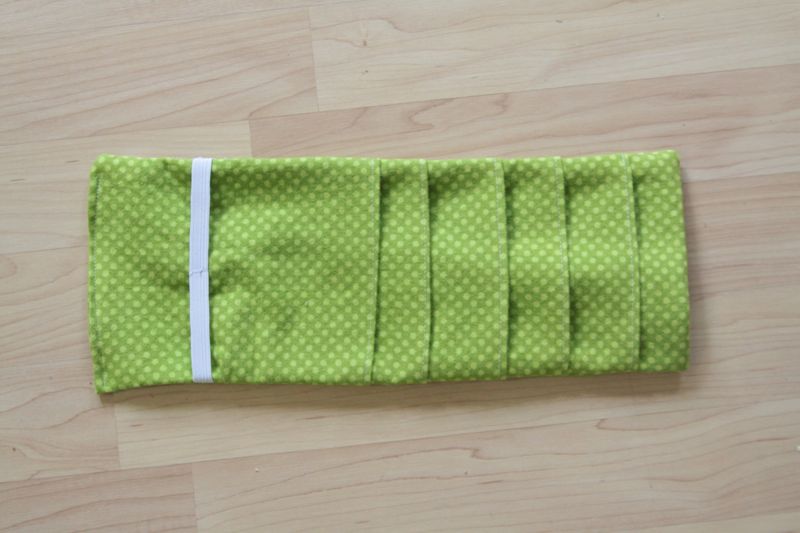 And here's what it looks like from the back (except this one only has 3 pieces of elastic – but use 4, I wish I had):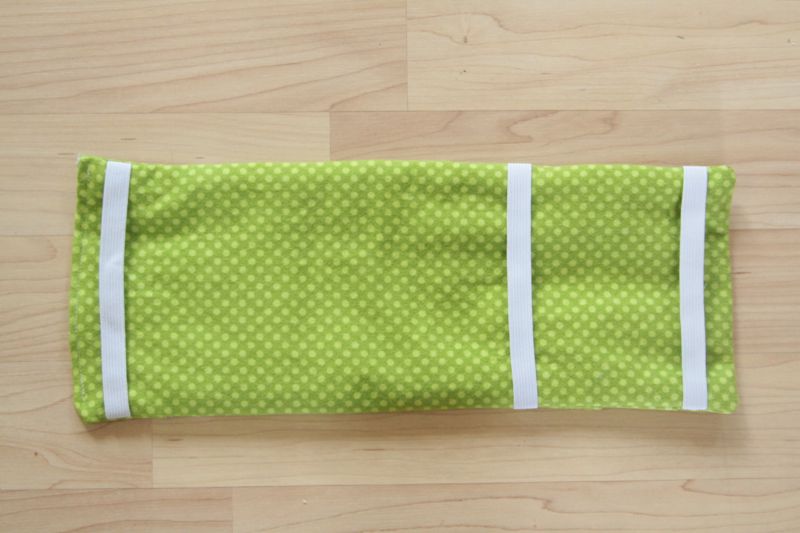 And this is what it looks like in my car, with my sunglasses and favorite CD mixes all happily corralled: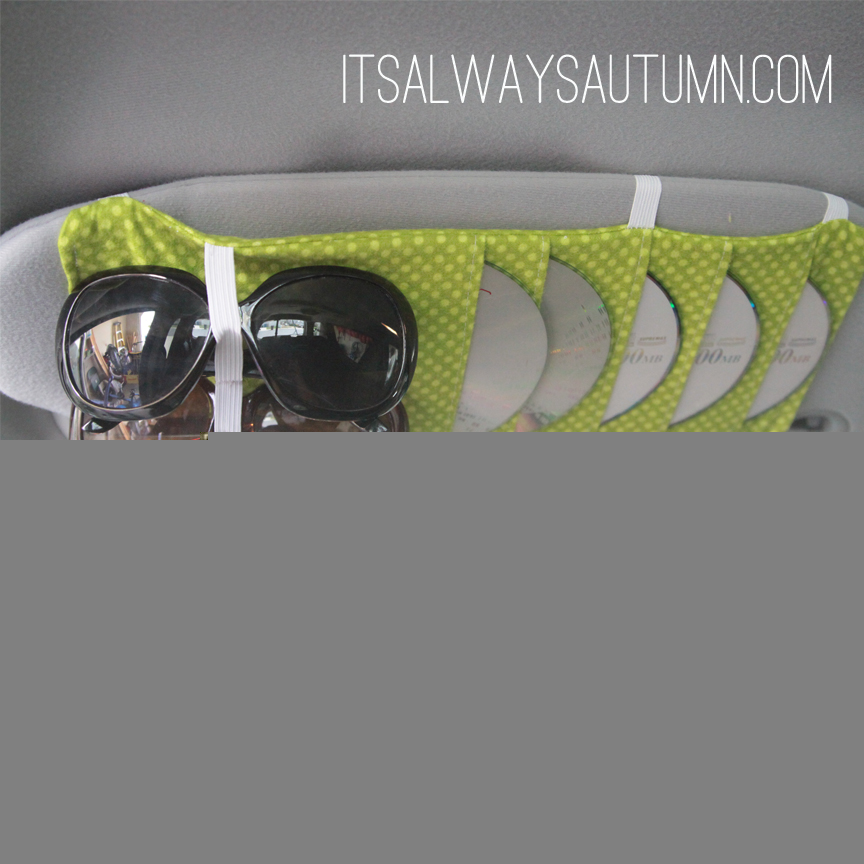 Happy sewing. And the newborn photography series will be back on Wednesday!