It's that time again – another new issue of Creating Keepsakes Magazines is hitting the newstands today, which means you have another chance to win a free copy.
Here's how online editor Nicole Larkin describes this issue. She says: "we talk about how to scrapbook using mixed media–and trust me, even if you don't think of yourself as a mixed media scrapper, if you've ever colored with markers, added bling to a page, or set an eyelet, you've worked with mixed media."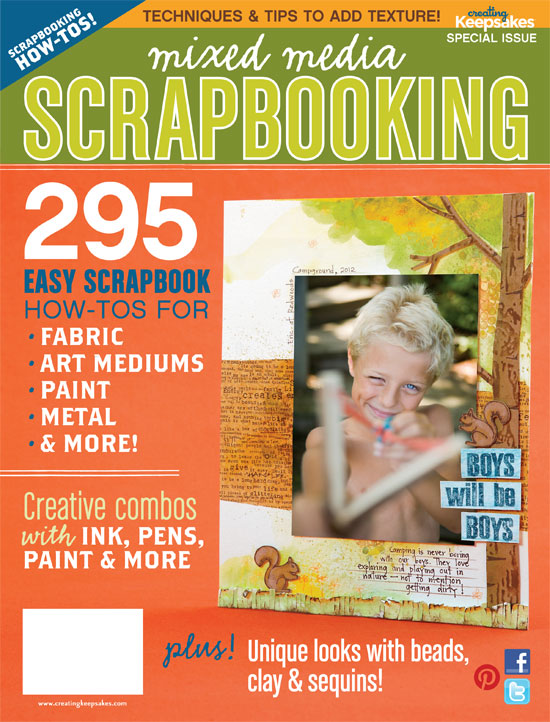 In case that doesn't pique your interest enough, here's a cool sneak peak of the issue:
For my contribution to this issue, I was asked to work with metal accents, which was a first for me. I created this layout featuring metal charm embellishments and a sunburst accent and journaling block frames made from metal foil tape. The issue includes step-by-step directions for creating the fun foil tape frames.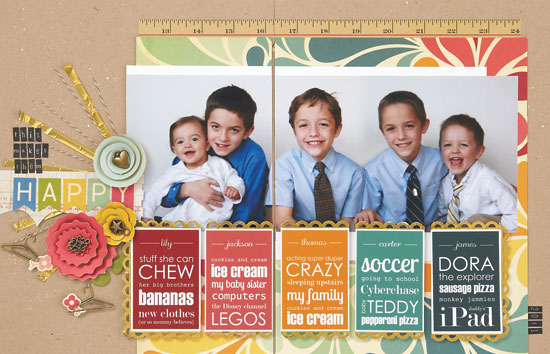 To add to the fun, next week is Summer Camp over at the Creating Keepsakes blog. Be sure to check it out next Thursday when I'll be showing you how to make these fun frames using regular old aluminim foil.
If you'd like to win a free copy of this issue, leave me a comment. If you want a second chance to enter, like itsalwaysautumn on facebook or pin a photo from one of my posts, then leave me another comment telling me which you did. Next week I'll announce the winner, and someone's free issue will be in the mail!