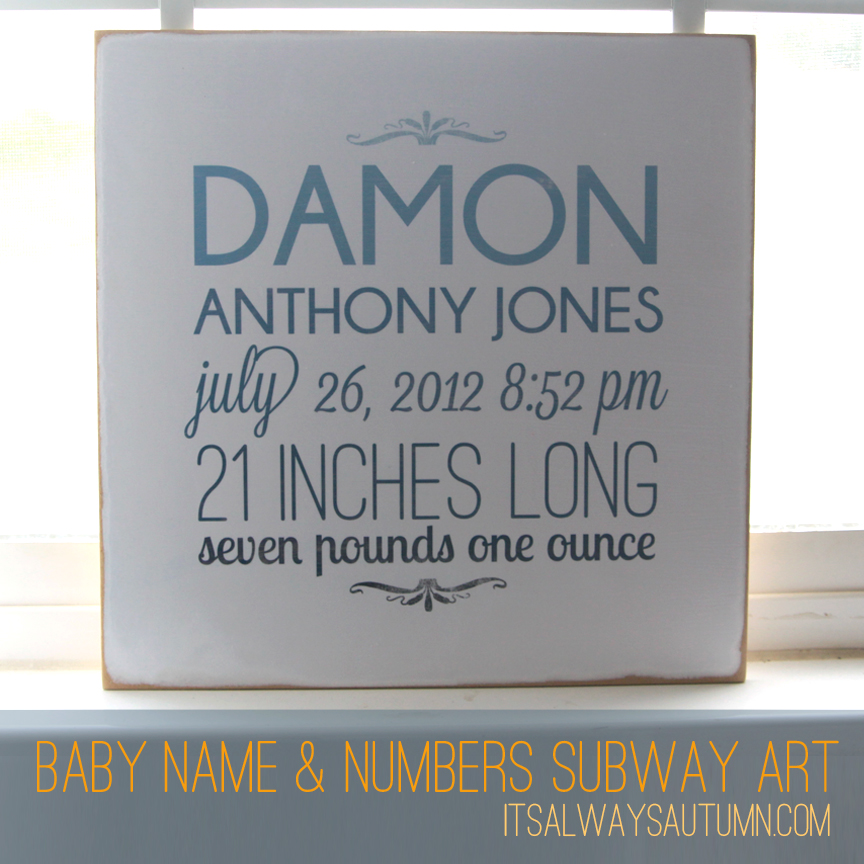 A good friend recently had a baby boy, and I wanted to make something simple and special for the baby's room. I came up with this easy ombre subway art using baby's name and numbers (birth date, weight, & length).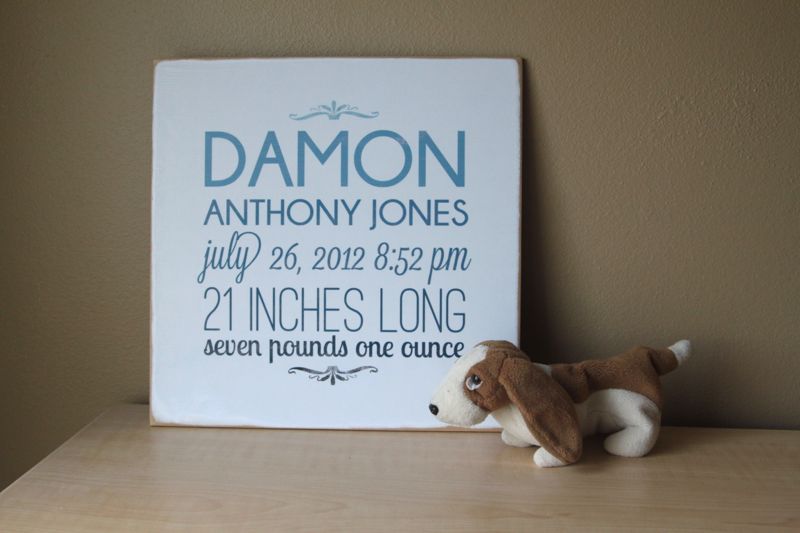 I created a 12×12 inch file in Photoshop Elements and typed in the relevant info. I used different fonts to give it a fun look, and chose a light blue for the first line, and then went a little bit darker blue for each successive line. I printed it out at Sam's Club, then mod podged it to a 12×12 piece of MDF, then sanded the edges and coated the entire thing with more mod podge (tutorial follows).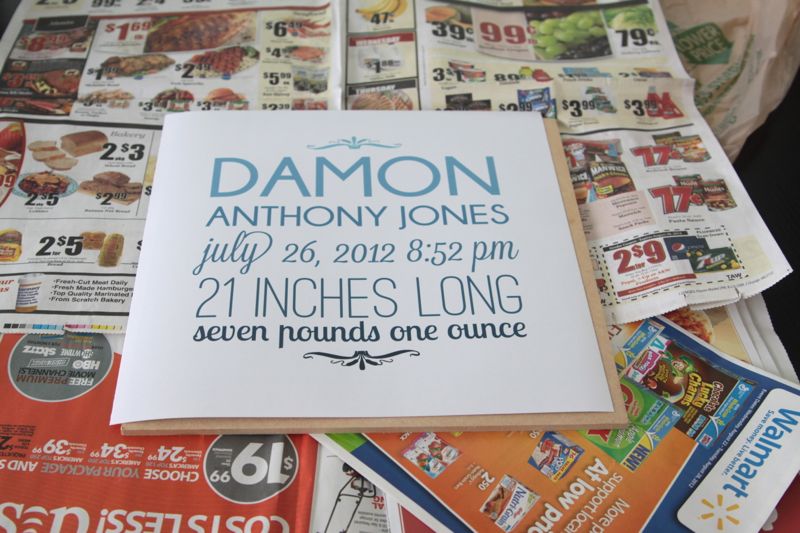 In the photo above you see the name/numbers print as well as a 12×12 square of MDF. I buy 1/4inch MDF in 2'x4′ sheets at Home Depot (as explained in this post) and use it for craft projects, but you could use any type of board as long as it's sanded smooth.
I started by pouring a good bit of mod podge directly onto the MDF, as seen below (I actually used more than what you see in this photo).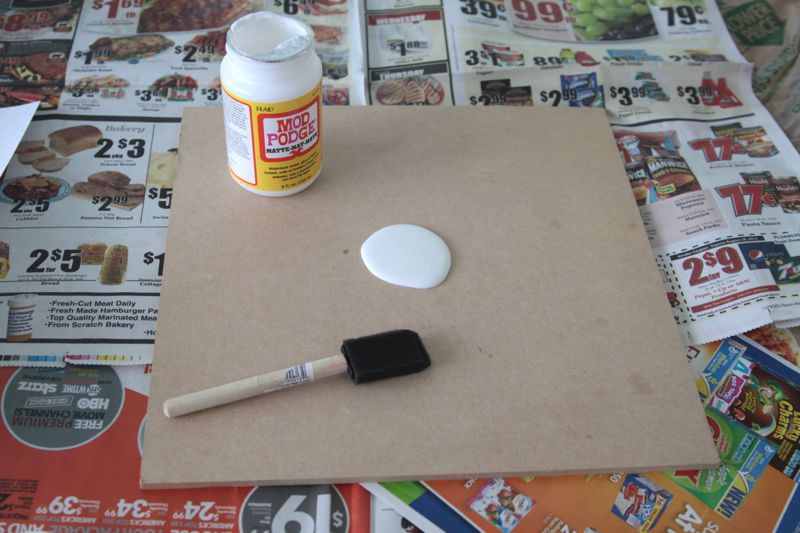 I used a foam paintbrush to spread the mod podge across the MDF. When working with mod podge it's very important to get every inch of the surface covered, and to get the coverage pretty even. (A bigger foam brush would have made things easier.)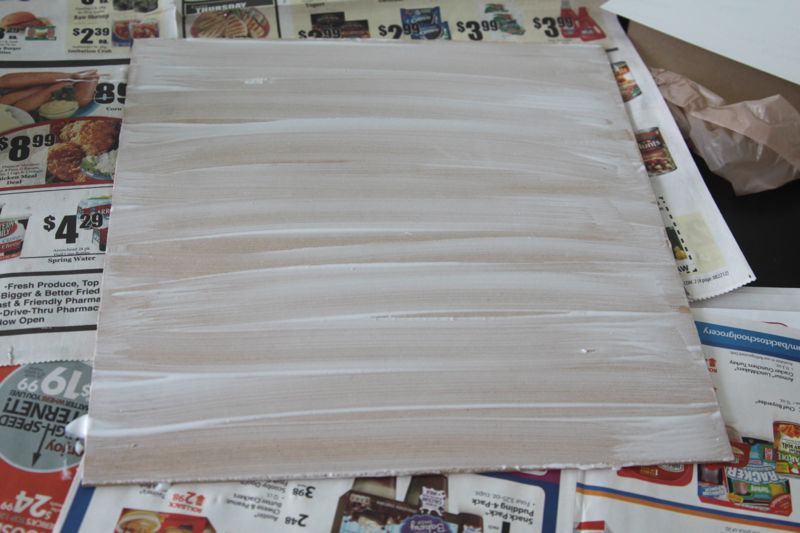 Next I put the print down on top of the mod podged MDF and quickly scooted it around a bit to make sure the edges lined up. I used a clean cloth to press down on the print and make sure it was all well adhered to the MDF (it's important to do this or you'll end up with bubbles in your project).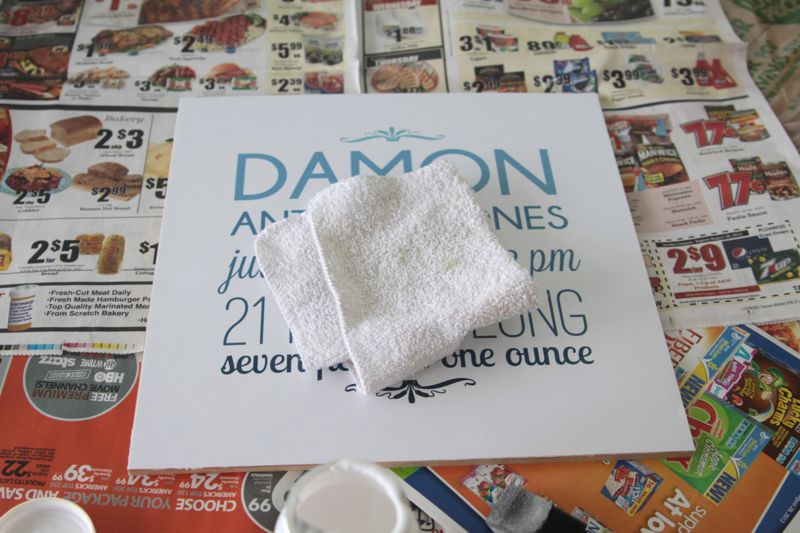 Next I did some sanding. I used a hand held power sander to sand around the edges and corners. This really blended the edges of the print into the MDF.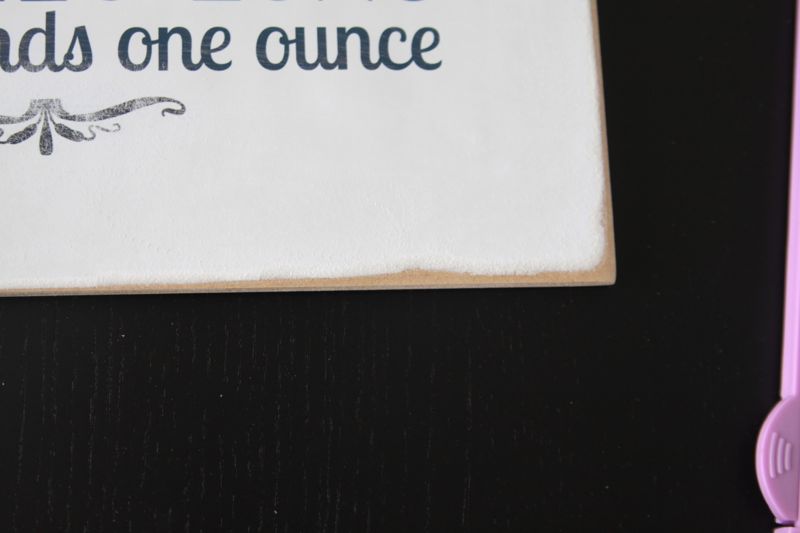 Next I used fine grit sandpaper across the front of the print to gently distress some of the letters/numbers.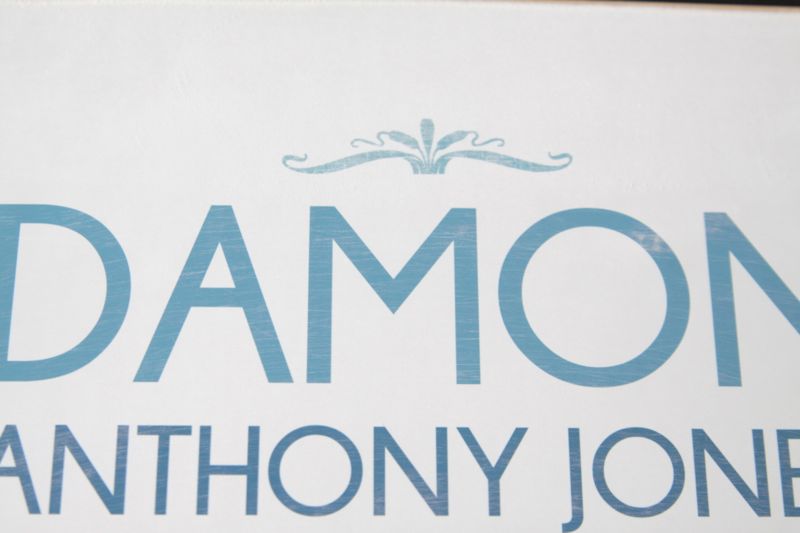 Finally, the entire thing got another even coat of mod podge, which dries clear and protects the print.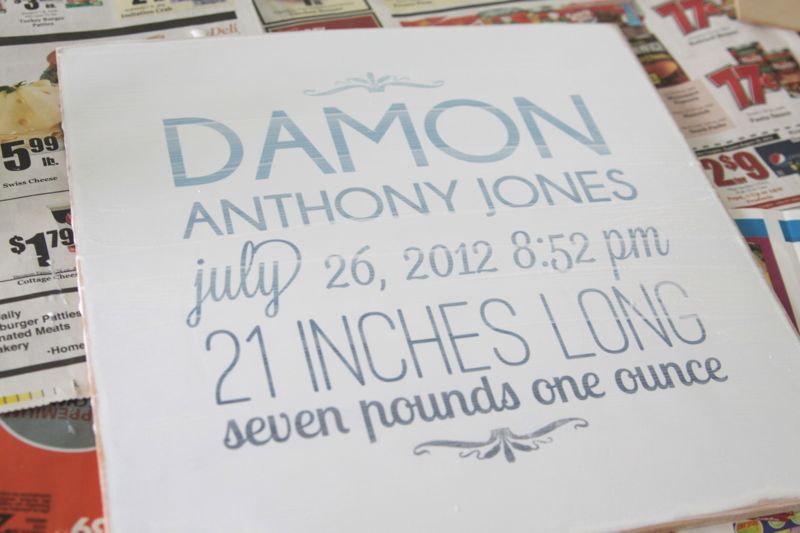 A simple yet special baby gift.