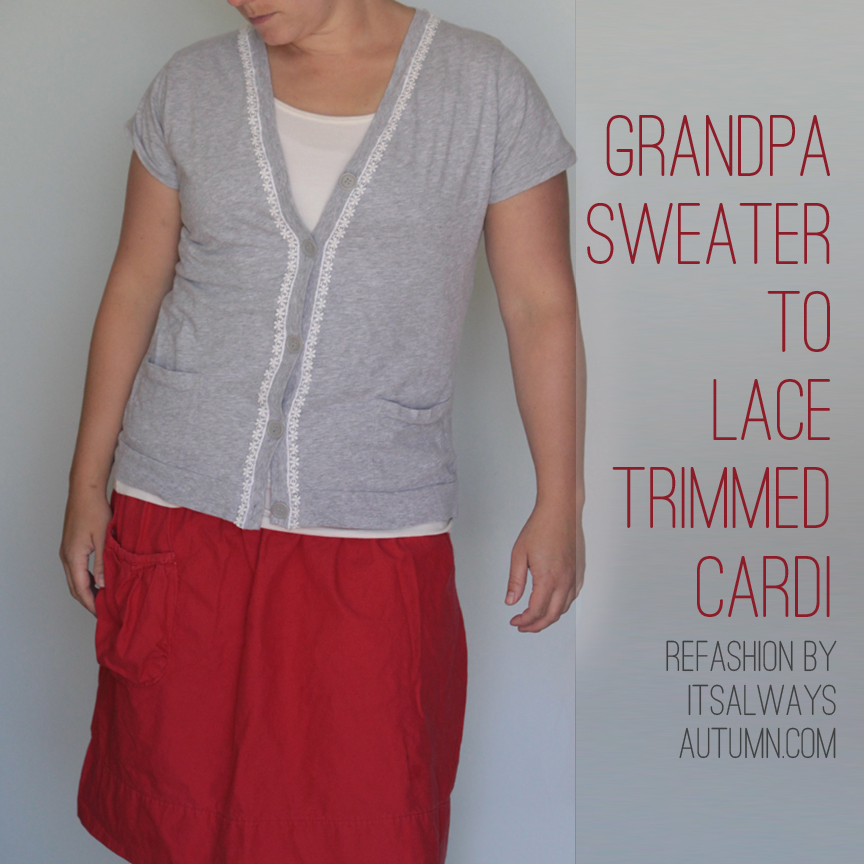 So, I have to admit I'm not sure whether this was my most successful refashion ever – I'm still a little iffy on the final result. I think it's an improvement on where it started, but I'm not sure if I love it. But I'll tell you what I did anyway 🙂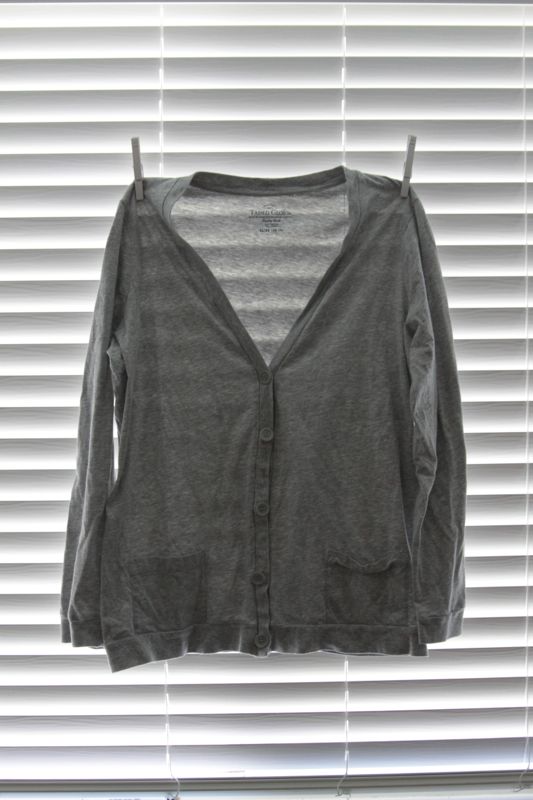 I started with the grandpa-ish sweater pictured above. It was too big and too long, but only cost a few dollars at the thrift store, so (predictably) I bought it with plans to take it in and maybe hem it up a bit. But when I started looking at it more closely, I realized it was going to be a pain to shorten since the pockets were sewn right into the hem band at the bottom. So I got a little creative.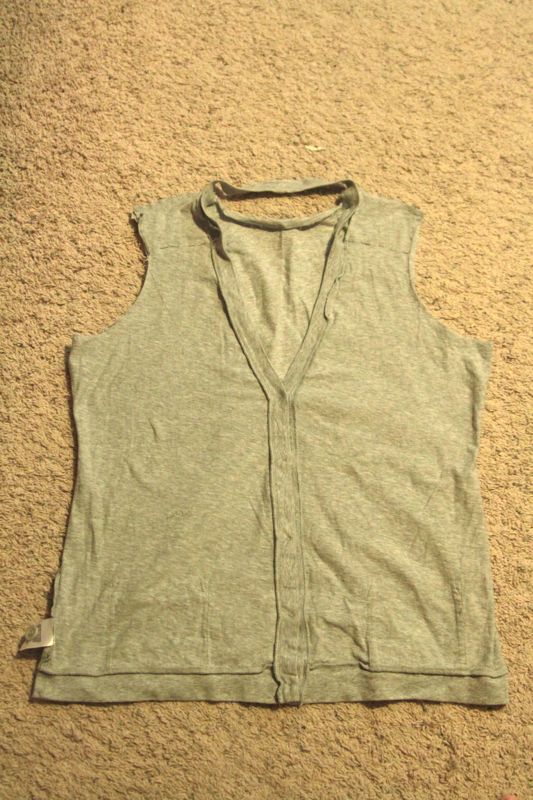 I started by cutting off the sleeves, then I unpicked the ribbing around the back of the neck. This allowed me to take length off the shirt not from the bottom, but from the top. I sewed new shoulder seams about four inches lower than the old ones (which meant I had to lower the neck/shoulder line in back as you can see in the photo below). Once I had new shoulder seams sewn, I sewed the neckline ribbing back on, taking length out of that as well.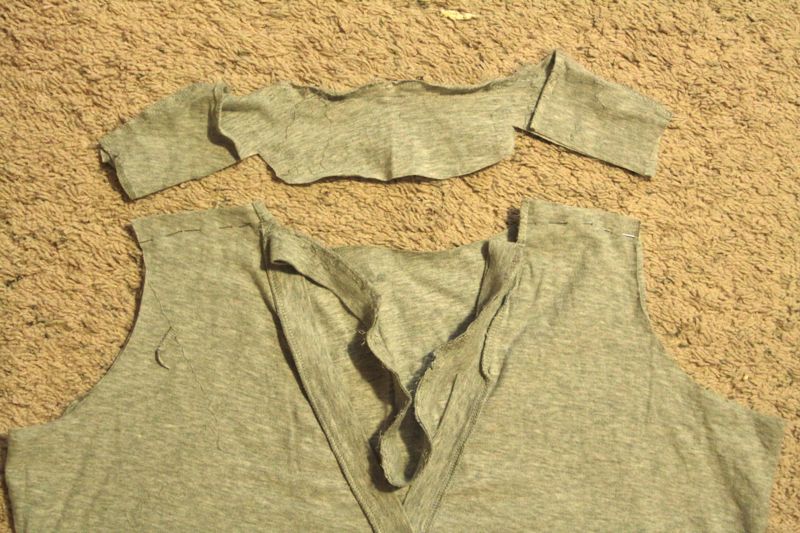 You can see below what it looked like once I had reattached the neckline ribbing. Next I cut out lower armholes since they were now too short, and took in the sides pretty substantially.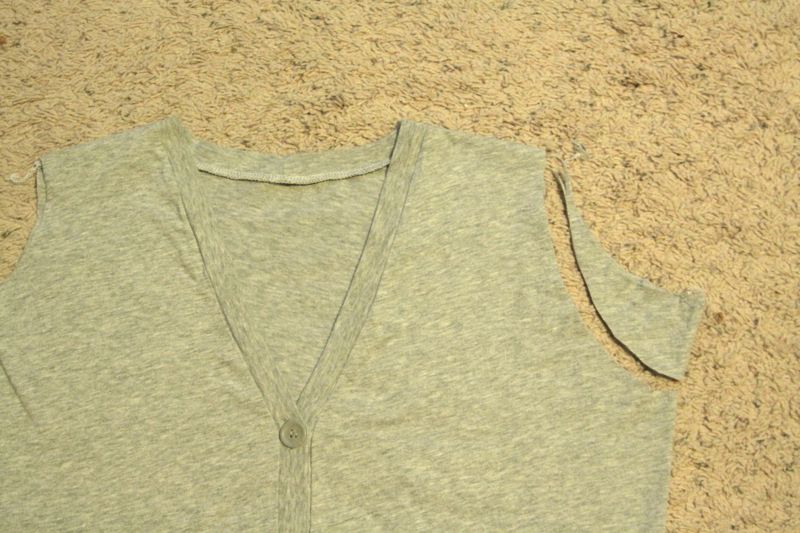 This is what each sleeve looked like after I cut them off. I cut some of the height off the top curve of the sleeve, then cut a short cap sleeve, and below that cut a band to hem each sleeve with.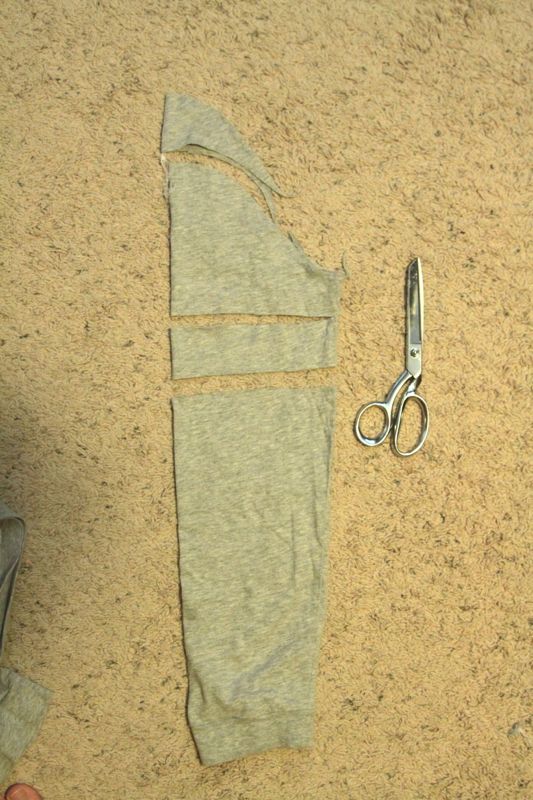 I sew the new cap sleees back into the cardigan, then hemmed them by attaching a band as shown below.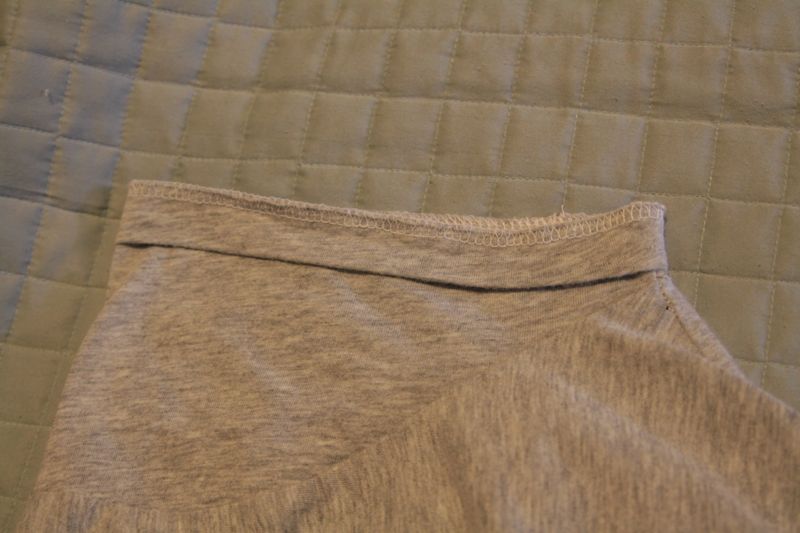 Now I had a short sleeved cardi that fit much better, but was still a little boring. So I found some creamy white trim ($3 at Walmart) and stitched it on up past the buttonholes, around the back neckline, and back down past the buttons. I used a zig zag stitch to add the trim.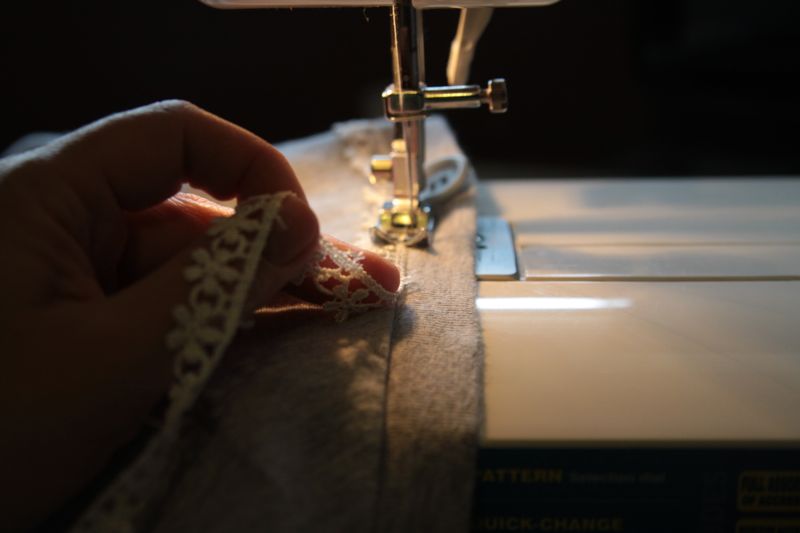 When I tried it on and looked in the mirror I thought I liked it pretty well, but when I looked through the pictures of me wearing it I decided I'm not so sure.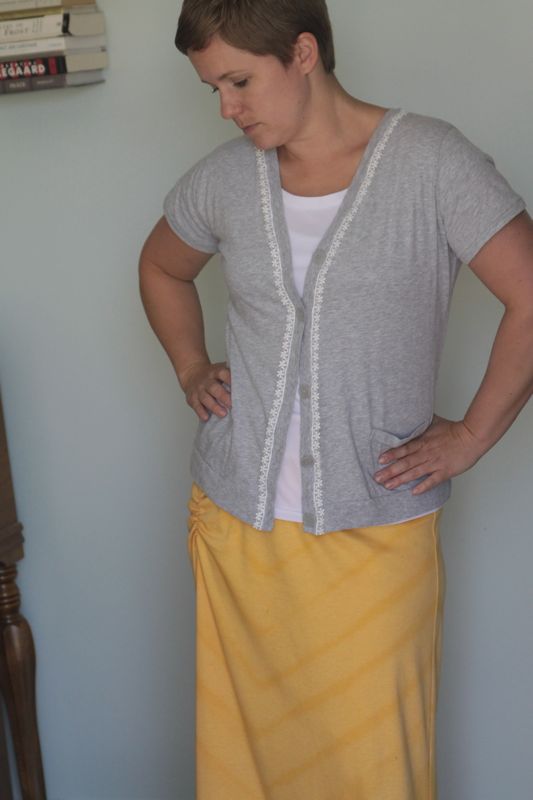 But at least it doesn't look like it belongs to my grandpa now, right?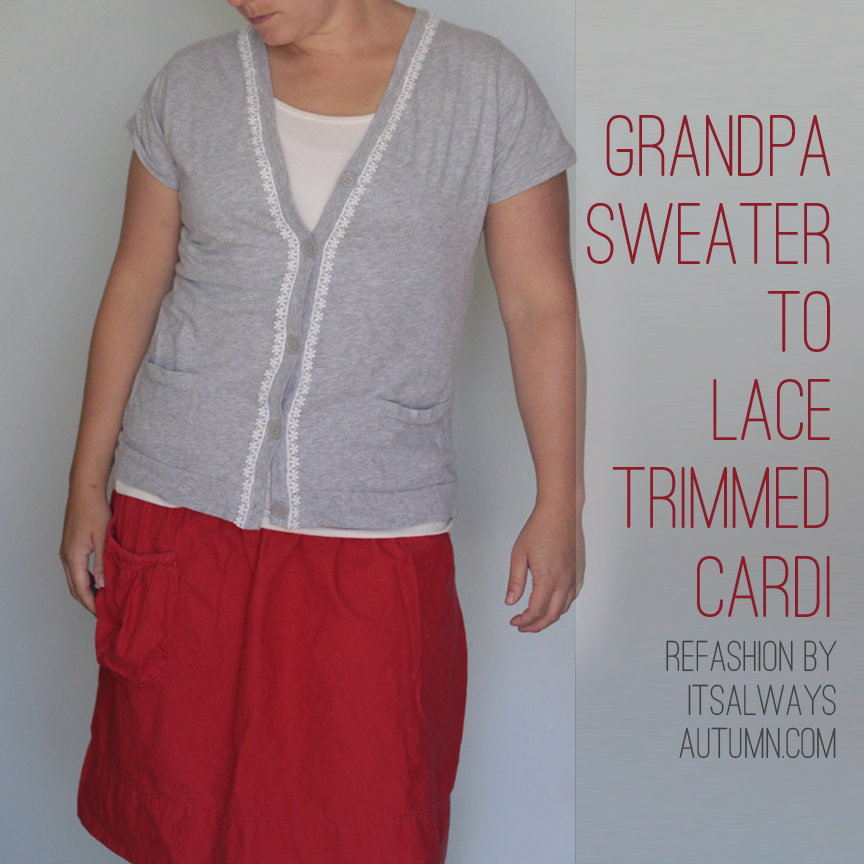 Linked up at:
Ladybug Blessings Tip Junkie Blackberry Vine Sugarbee Crafts Hope Studios The Inspiration Board Not Just a Housewife Momnivores Dilemma Yesterday on Tuesday Fireflies and Jellybeans Chic on a Shoestring Decorating 504 Main At The Picket Fence It's a Hodgepodge Life The Shabby Nest