The second week of So You Think You're Crafty is wrapping up, and my project tied for first place this week. Here's what I made (tutorials now available! find the blouse here and the skirt here):
On any visit to the thrift store you'll find miles of mens' slacks and button down shirts. Lots of very boring menswear castoffs. For the refashion challenge I wanted to see if I could turn some cheaps duds from the thrift store into a sophisticated, feminine outfit.
I spent $5 on a pair of black slacks, $3 on a cream button-down shirt, $1 on a plain brown belt, and used half of a $2 lace curtain panel – making the entire cost of my new ensemble $10 plus tax.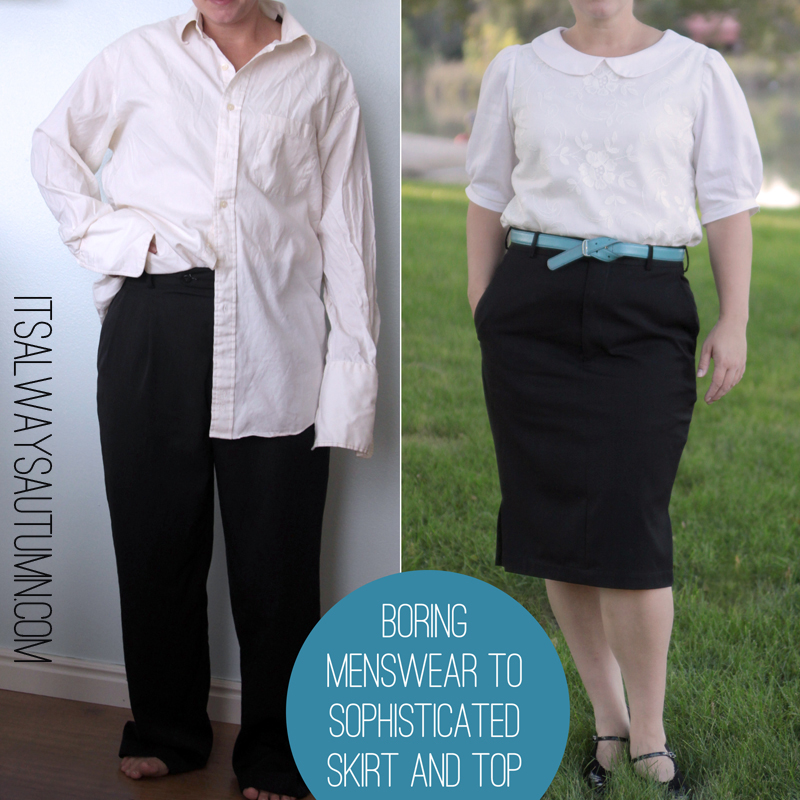 I started with the top, turning a boring button down into a lacey blouse. I turned it around, putting the buttons down the back, cutting new sides seams and adding bust darts, then covering the entire front with lace. I took off the sleeves and cut new ones, gathering them at the shoulder and elbow to add a bit of fullness for a retro feel. Finally, I used every last scrap of leftover fabric (including the original collar and sleeve cuffs) to make a peter pan collar.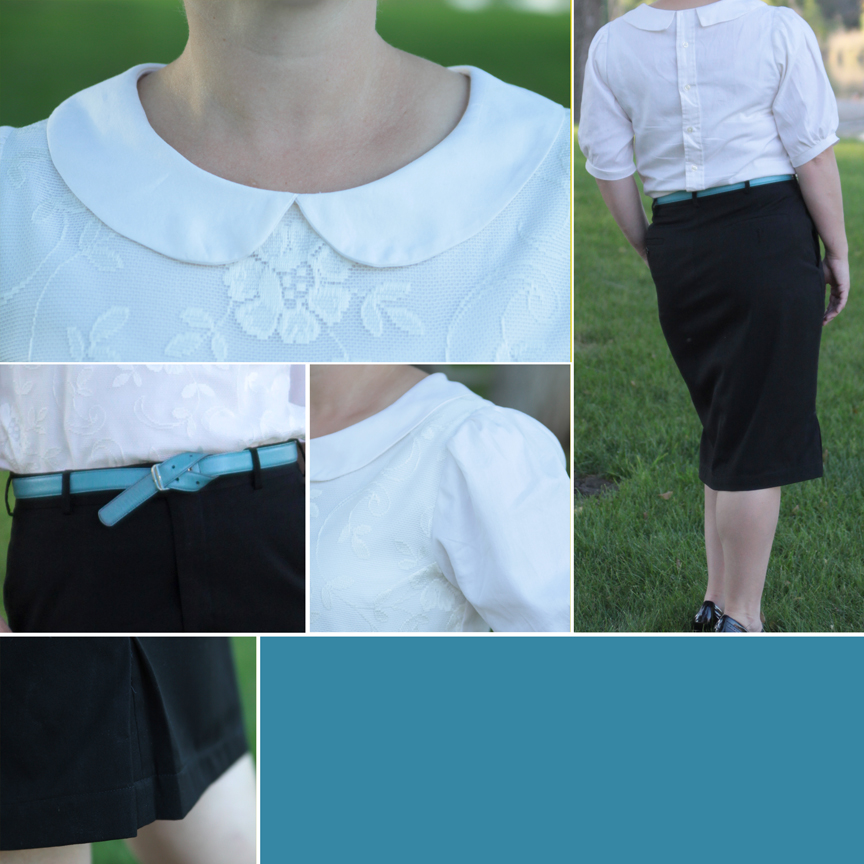 Next came the skirt. I unpicked the inseam of the pants, cut them off just below the knee, then sewed new front and back center seams to create a skirt. Then I tried it on and did some taking in to get a more tailored look, including kick pleats on each side, to reinforce the retro feel.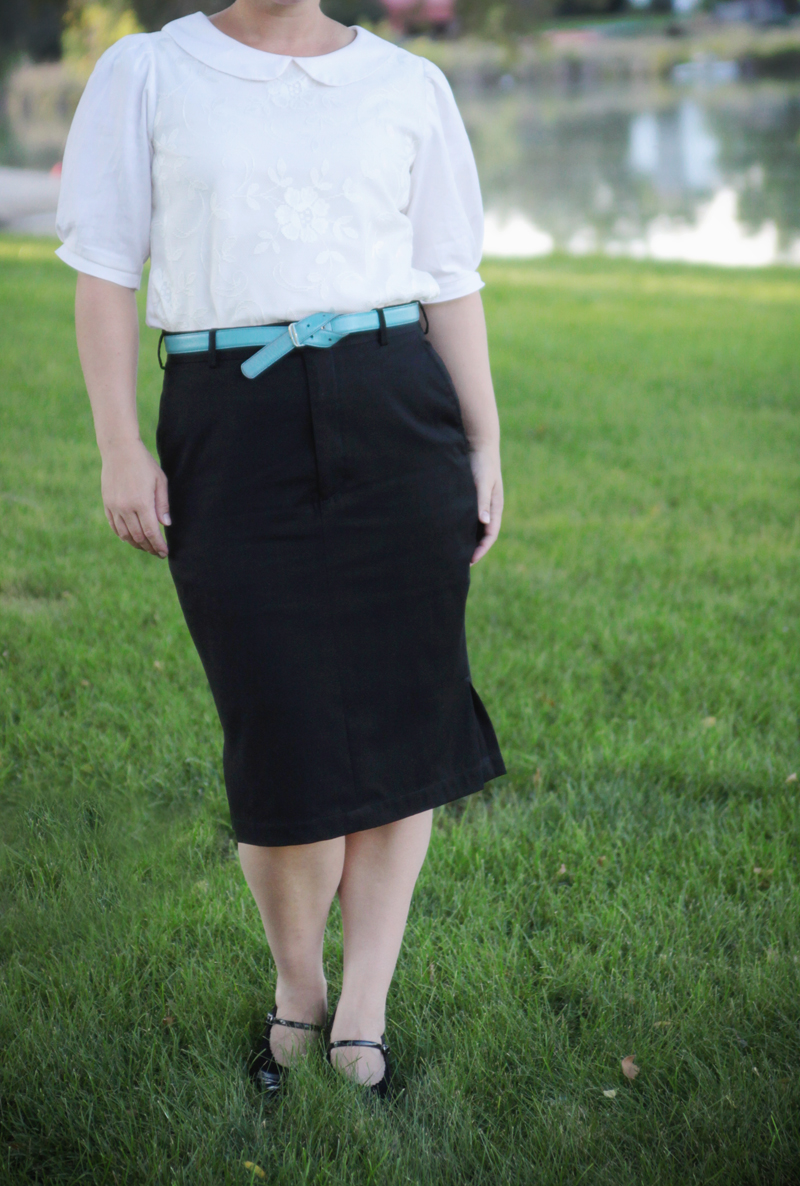 I just needed a belt to complete the outfit, but all I could find at the thrift store was a plain brown belt. So I pulled out some aqua spray paint, crossed my fingers, and went to town. I used very light coats of spray paint and it worked perfectly! Now I have a completely new outfit, refashioned from something old, for $10.