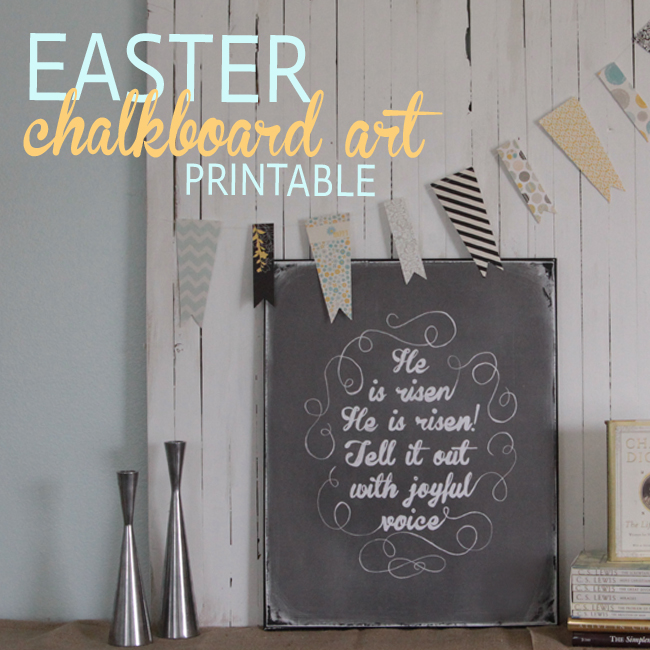 So, do you ever think you'll be able to do something (that looks easy!), just to give it a try and fail miserably? Well, that's what happened with this project. I've seen so many cool hand-lettered calligraphy printables around lately and I thought, why not make one of my own? Apparently I forgot that my handwriting stinks and I'm completely art-challenged, because I bought myself a little calligraphy pen and went to town trying to create something beautiful for Easter.
It was bad. Really bad. I know my mom is laughing her head off right now, remembering that C I got in handwriting in fourth grade. I don't know why I thought I'd be able to do this – I guess I just figured if I tried and practiced for a while I'd come up with something. Well, I tried! And I tried. And I tried. And I failed! My attempts were pretty embarrassing. In fact, they kind of reminded me of something a fourth grader who gets Cs in handwriting would do. Finally I wised up…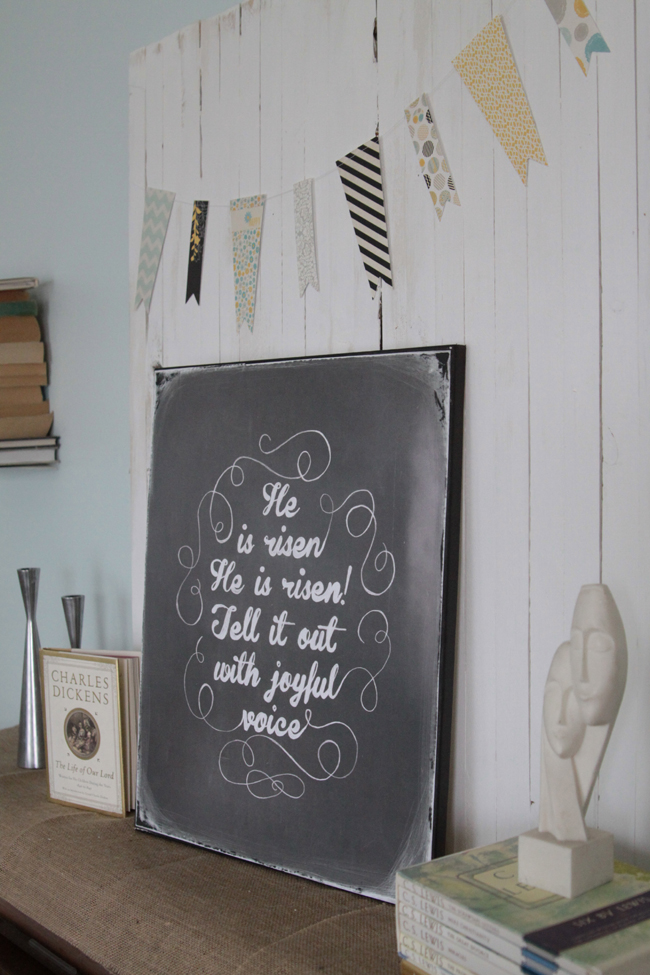 …and created the quote with a cool font, printed it out, and traced it in pencil, adding a few fun swirly flourishes around the edges. Yep, I can't do calligraphy, but I can trace! I scanned in my pencil tracing, applied a little photoshop magic to make the pencil look like chalk, and ended up with this: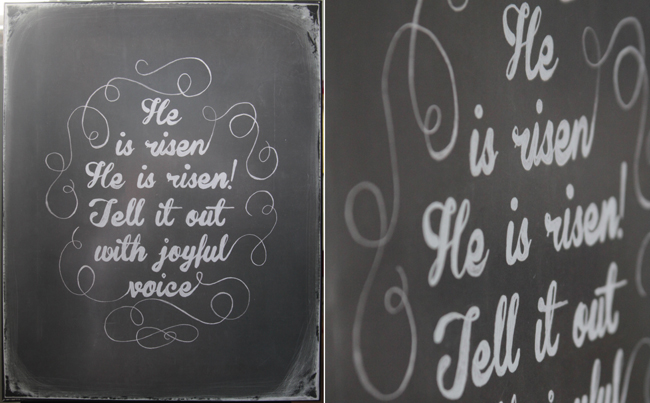 It's still not quite as beautiful as I'd imagined (and don't ask me why I painted the edges black and then tried to sand it all off), but I think it's pretty and I liked it enough to hang up in my front room for the next few weeks. If you'd like a copy of your own to remind you that part of the Easter message is that we'll all fail at one time or another and that's ok, just click here.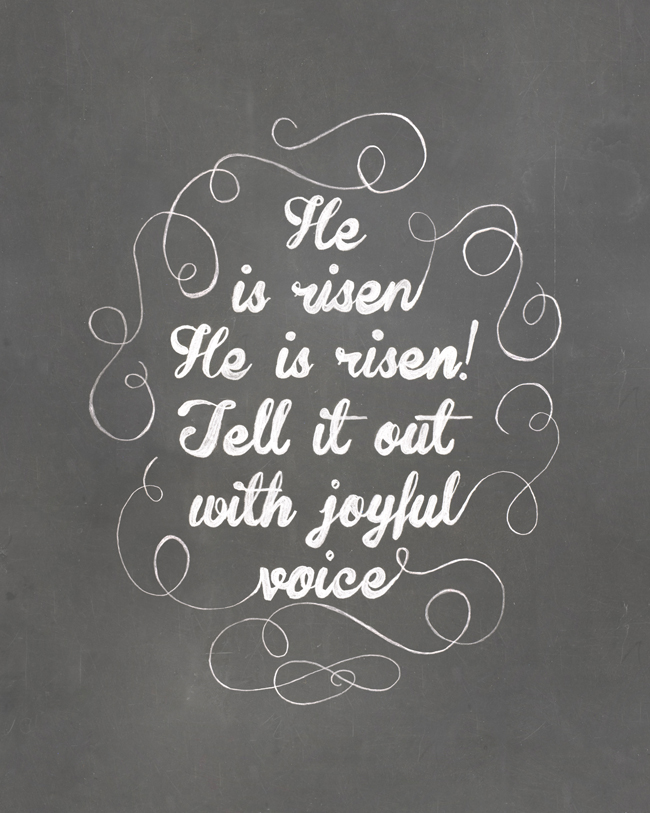 It's sized at 8×10 but will print out nicely at 16×20 as well (that's what is shown below). Happy Easter season, everyone. (I just want to add that I'm well aware calligraphy artists spend years honing their craft and I shouldn't have assumed I could figure it out in a week or two…but it's always worth a try, right?)