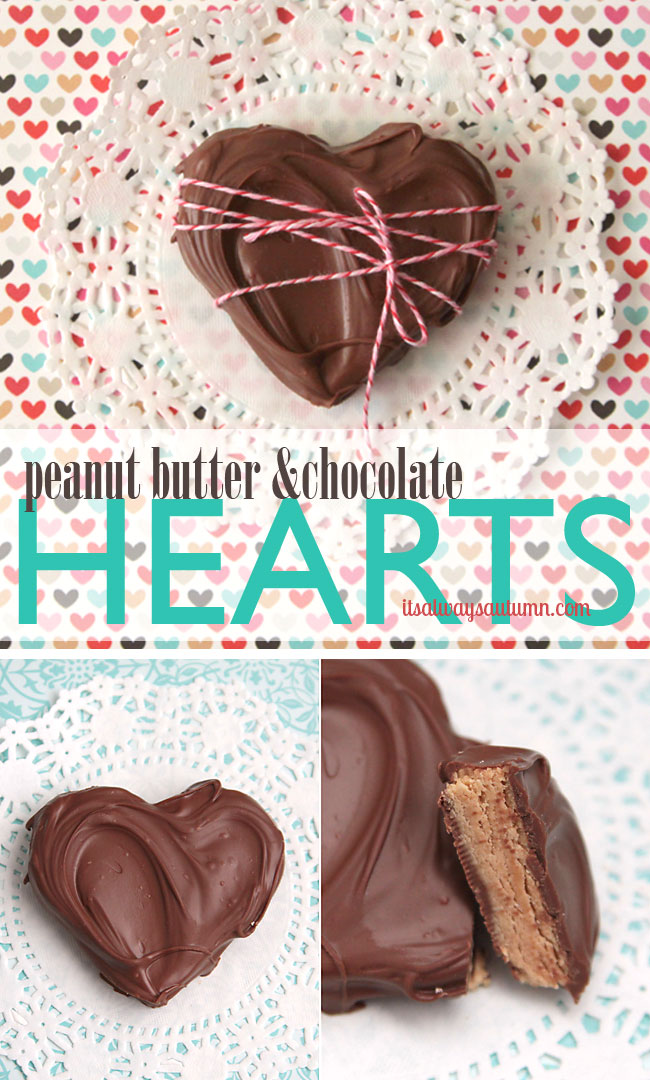 Valentine's Day deserves some sort of special treat, right? Sugar cookies are a favorite, but they can take a long time to make. This chocolate raspberry cookie tart is a delicious option, but sometimes kids are wary of the fruit+chocolate combo. For something special that's still simple and crowd pleasing, you might want to try these chocolate covered peanut butter hearts. These taste a lot like a Reese's PB cup, except smoother, richer, and just plain better. Make some for someone special, or make your kids' day by letting them help cover the peanut butter hearts with chocolate. A perfect treat for a perfect Valentine's Day.
The recipe only has four ingredients, and I've actually shared it before in it's simplest form here, along with some other simple recipes kids can make. To make chocolate covered peanut butter hearts you need:
1/2 stick (4T) butter or margerine, softened
1/2 C creamy peanut butter
1 heaping C of powdered sugar
1 bag milk chocolate chips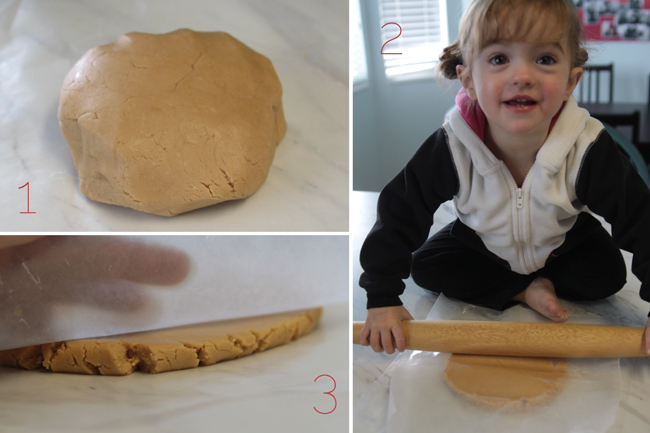 (1) Mix first three ingredients together. You can mix this together with a wooden spoon, but I find it's easier to just mix with my hands. Knead slightly until it comes together in a smooth ball, adding a little more powdered sugar if needed so it's not too sticky.
(2) Roll the PB mix out between two pieces of wax paper.
(3) We rolled ours about 1/2 inch thick.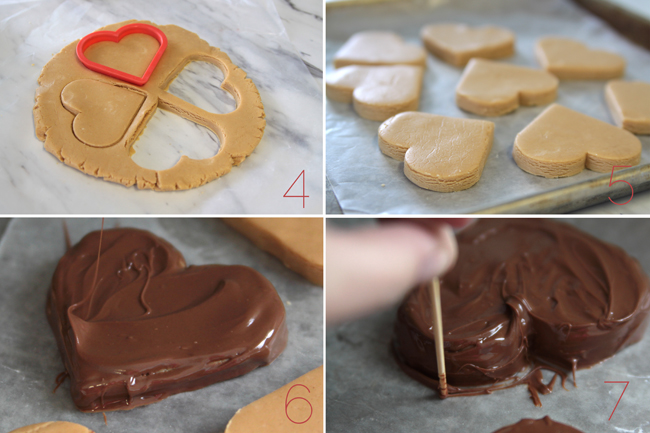 (4) Use a heart shaped cookie cutter to cut the PB mixture. Place each heart on another sheet of wax paper.
(5) Roll out the "scraps" of PB mixture and cut more hearts. We were able to make 8 3-in hearts (for the last one I just pressed the remainng PB mixture into the cookie cutter. NOTE: these are RICH, so a 3-inch heart is definitely big enough for sharing or eating part of now and saving the rest for later.
(6) Cover in melted milk chocolate: melt milk chocolate chips in the microwave, stirring every 30 seconds and taking care not to overheat. Hold a heart in the palm of your hand and gently cover the top of it in melted chocolate, using a spoon to spread the chocolate just to the edges – go easy on the chocolate at this point. Gently turn the heart, chocolate side down, onto wax paper, and let set up a few hours until firm. (You can skip the firming up part if you want – the heart will just slide around a little as you cover the front w/chocolate.)
(7) Once the chocolate beneath the heart is set up, re-melt your chocolate and spread it onto the top and down the sides, being more generous with the chocolate now. Use your spoon to smooth and swirl the chocolate on top. Then use a toothpick to remove any excess chocolate that drips down and obscures the heart shape. Let set up AT ROOM TEMPERATURE a few hours before eating or gifting.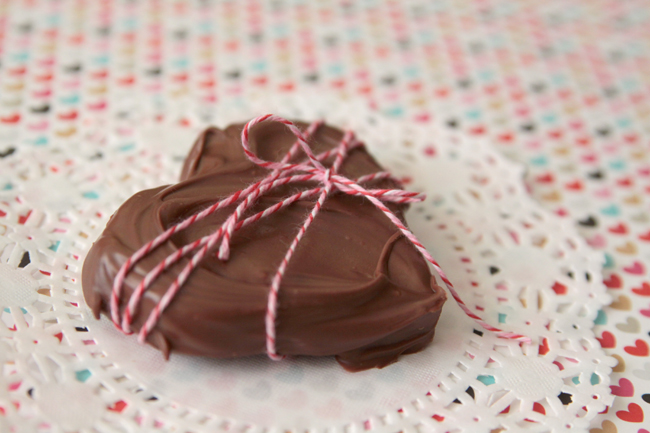 If you're in a rush, you could let the chocolate set up in the fridge, but it will not be as pretty – the cold air will likely make the chocolate streak gray. (And yes, you can use candy coating if you want to since it doesn't go gray, but I think real chocolate tastes better – I use Ghiradelli or Guittard milk chocolate chips – or even Hershey's in a pinch.)