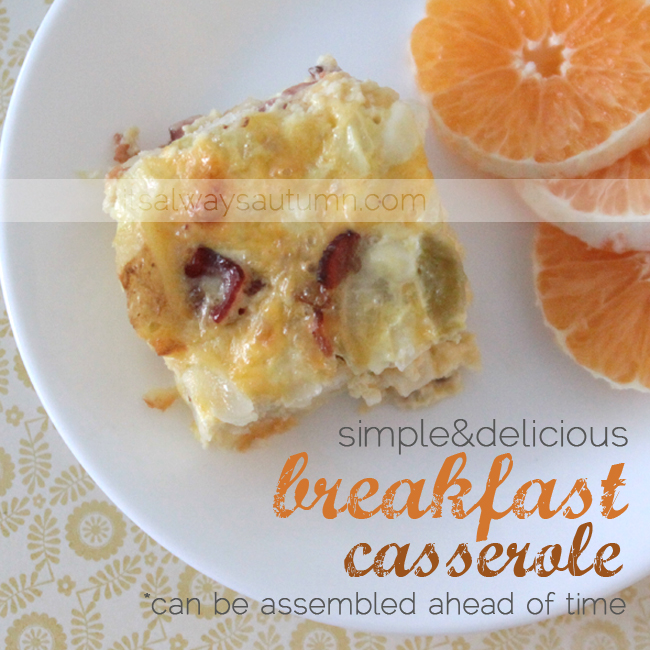 Hi guys! It's my turn this week to Share The Love by giving you an idea for connecting with the important people in your life: why not turn a cold, lonely, boring morning at home with the kids into a chance to get together with some other people who are also having a cold, lonely, boring morning? It's really easy (and fun!) to host a simple morning get-together where you invite friends, neighbors, or parents of your kids' friends to come over and eat, chat, and let the kids play together for a few hours. If we're all stuck inside because it's so cold, we might as well be stuck inside together, right?
I've hosted a number of casual morning get-togethers in the past few years, but before my first one I was unbelievably nervous. The thought of inviting people over (especially if they aren't your very best friends) can be intimidating. I always used to think: What if the food I make doesn't turn out? What if people think my house is lame/messy/undecorated? What if we have nothing to talk about?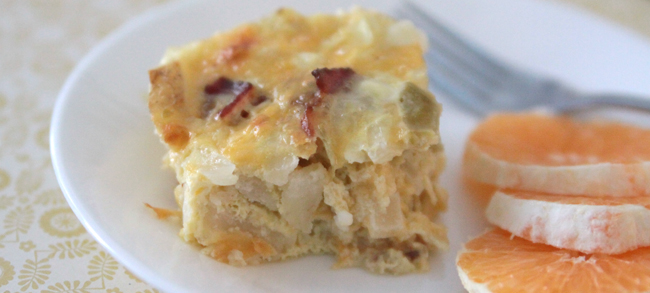 Well, I can help you with the first question, and I have some tips for the other ones as well. This breakfast casserole (which can be assembled the night before to make things easy breezy in the morning) is just about foolproof, and everyone loves it. It's easy and filling and fits the bill perfectly for a morning get together (but I have some other ideas for you as well – keep reading!)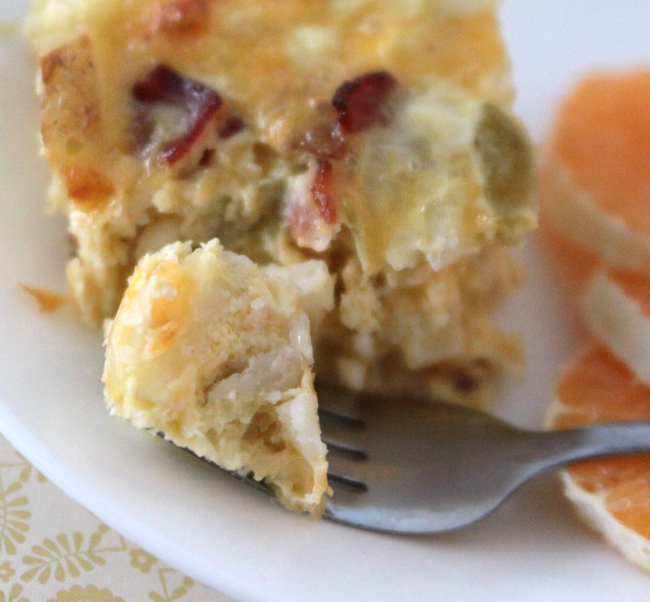 Here's what I've learned about hosting a casual morning get together:
Your get together doesn't have to be in the morning, but that's the easiest time of day to serve something very casual to eat, plus it's a good time to keep young children busy. If you or most of your friends work during the day, consider planning a Saturday brunch or evening get-together instead – or even a lunch date if everyone can grab an hour in the middle of the day.
For a morning gathering, plan to start about an hour after people need to drop their older kids at school – this gives everyone time to be up and going and not feel like they (or you) have to set their alarms for 5 am.
Invite one really good friend, someone who will make you feel more comfortable, then invite a few people you'd like to get to know better. This is a great way to get to know your neighbors.
Don't stress about your house – most people really aren't as judgmental about whether it's super clean or beautifully decorated as we women tend to think.
Don't be scared to call people and invite them – most people (especially moms who are home with little kids all day) absolutely LOVE a chance to get together and chat with other people in a similar situation.
Assume that people will be a little late and time the food accordingly. If it's half an hour past starting time and someone who said she'd be coming isn't there yet she's probably forgotten, so give her a quick reminder call.
Keep the group small and casual, but try to have at least 4 people for conversation's sake.
Put away anything that could be problematic for little kids to get into, and don't be afraid to turn on PBS if the kiddos need a little calming down. When things are wrapping up, it might be a good idea to say "let's see if the kids need any help picking up the toys" so you won't be left with a trashed house to clean on your own.
Remember that the food you serve can be SIMPLE, and you don't have to make a full meal. I love this breakfast casserole because it's fine on it's own with a little fruit, or you could add banana bread or muffins if you'd like. If someone offers to bring something, ask her to bring fruit, or milk, or even paper plates and/or cups. Let people help out – this isn't a contest and you don't have to do everything on your own.
Other food ideas: yogurt, fruit, and granola along with clear plastic cups so everyone can put together their own parfaits; cinnamon crumb cake (click the photo below for my favorite recipe); cinnamon rolls; baked french toast.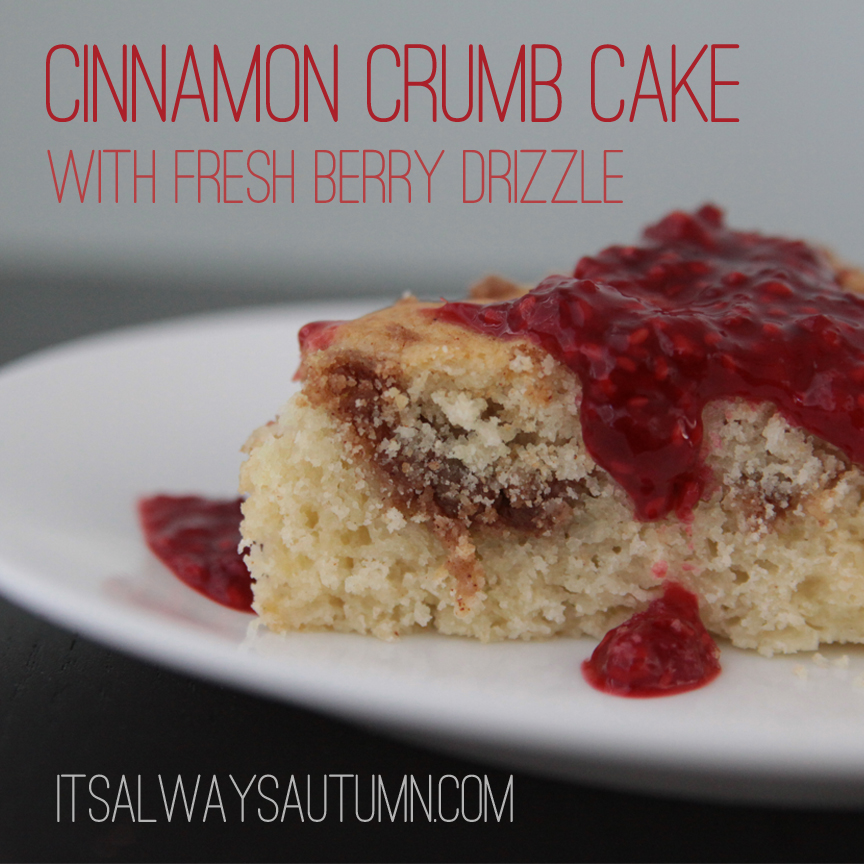 I hope I've convinced you it's easier than you think to host a morning get together – I guess I should finally give you the recipe for the breakfast casserole, right?
Simple Make-Ahead (or not!) Breakfast Casserole
recipe source: modified from this allrecipes recipe
9 eggs
4 C shredded hasbrowns (I sometimes use cubed, but I think it's a little better with shredded)
4 oz can chopped green chilis (two cans is good is people like a little spice – one adds flavor but no heat)
1/2 onion, chopped
1 1/2 C cottage cheese
2 – 3 C shredded cheddar cheese
1/2 lb to 1 lb cooked and crumbled bacon, sausage, or diced ham
Beat eggs in a large bowl. Add all other ingredients and stir to combine. If making in advance, cover bowl with plastic wrap and place in fridge. When ready to cook, stir one more time and spread in a 9×13 pan that's been sprayed w/nonstick spray. Preheat oven to 350. Bake for 45-60 minutes, until casserole is lightly browned and bubbly and eggs are set. (I recommend taking the casserole out of the oven and sticking a knife in the middle of it to ensure the eggs are done before you turn off the oven – you don't want wet/slimy eggs.) Let set for 10 minutes before serving (if you need to wait a bit longer cover with foil to keep it warm).