***Giveaway is now closed***
To celebrate the ongoing Share the Love series, we have an awesome giveaway from The Ribbon Retreat, an online ribbon store that also sells fabric, notions, patterns, etc. They have a great selection of gorgeous designer fabrics, and today they're giving one lucky reader a layer cake of Simply Color by V. and Co. What's a layer cake? Well, it's 42 squares of 10×10 inch fabric, which means you get at least one square of every single color and pattern in a fabric line. And look how cool/fresh/modern this fabric line is: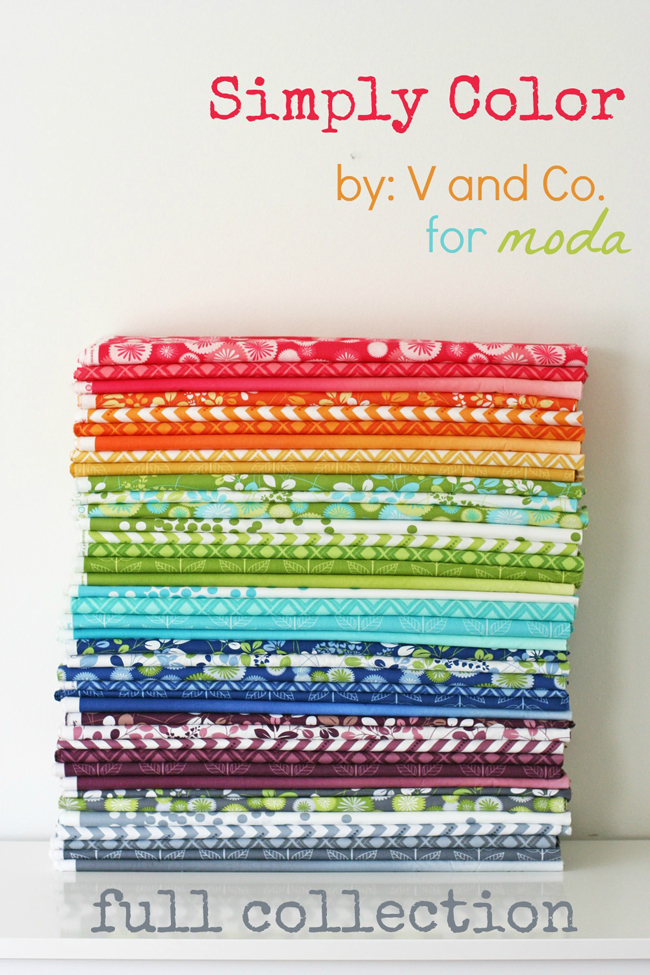 image from V. and Co, click for link
Layer cakes are great for making quilts, but also work well for any project that can be made with small pieces of fabric. I recently used one to make fabric covered cookie mix gift bags: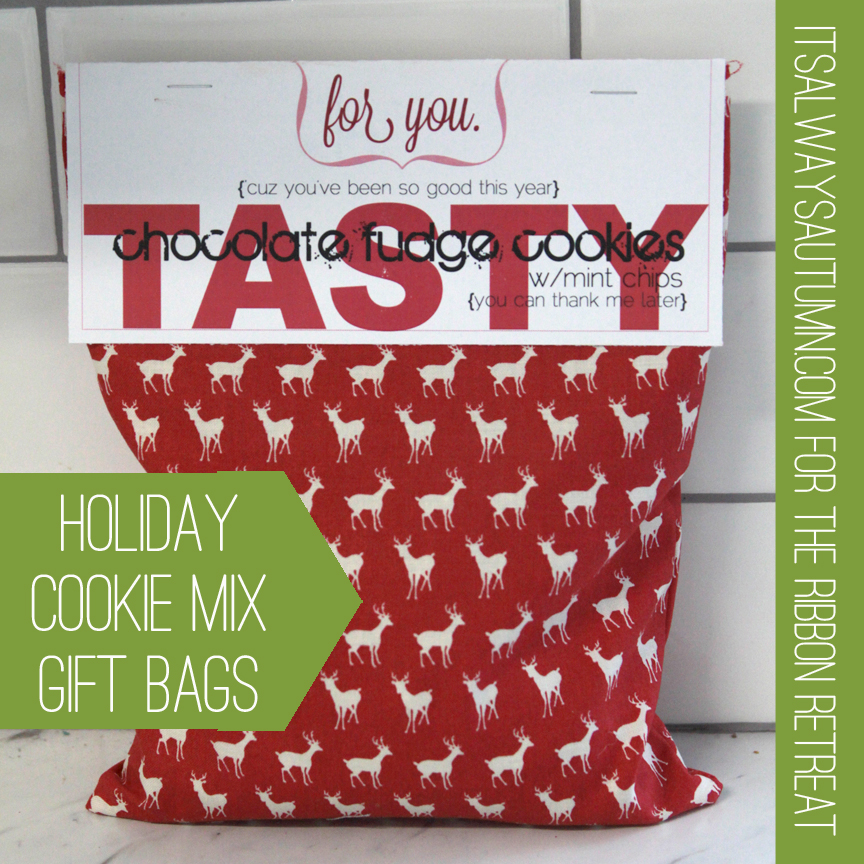 I used more of that same layer cake to decorate my wall with fabric wall decals (mine were Christmas themed, but you could do just about anything!):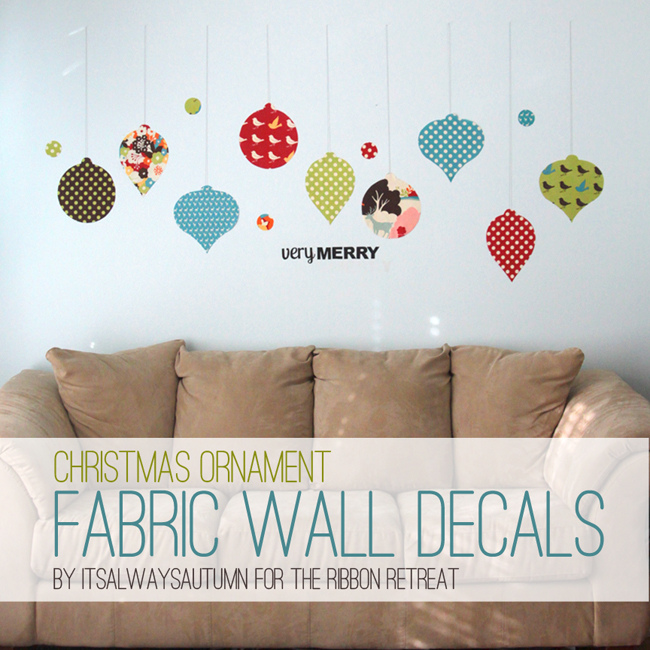 And 42 squares of fabric is a lot ($39 value)! You could use them for all sorts of baby items: stuffed softies, taggies, bibs, burb rags, etc. Anyway, if you'd like to win this fun giveaway from The Ribbon Retreat, simply leave me a comment telling me what you think of this fabric line.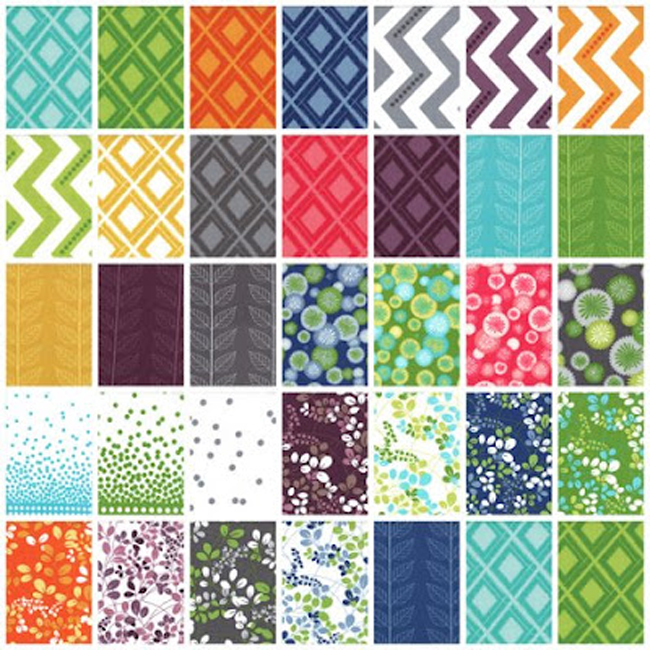 If you'd like a second chance to win, visit The Ribbon Retreat's site, facebook page, awesome tutorial blog, or pinterest page, then come back and leave me another comment telling me what product you'd love from their store.
And for a third entry, follow It's Always Autumn by email update, pinterest, twittter, or facebook, and then leave me a third comment telling me which you've done.
Comments will stay open until Wednesday Jan 30 so I can announce the winner on the 31st, just in time for the next STL giveaway!
Come back tomorrow for a post from Katy at No Big Dill, then check in next week for posts from these fabulous ladies:
Stef from girl. Inspired
Delia from Delia Creates
Kristen Duke from Capturing Joy