First up today is the winner of the Ribbon Retreat giveaway – Brittany, who said:
Ahh.. I love the assortment of colors, makes you so happy, especially in the dead of winter!
Brittany, you have won the layer cake of Simply Color by V. and Co! I'm kind of jealous, to tell you the truth. Please use the contact button at the top right of my site to send me your full name and address by Feb 3rd so we can get your prize sent out to you!
One more bit of business: I'm guest posting today over at Delia Creates for her winter whites series – I'm sharing seven tips for getting great snowy day photos on auto. Hop on over and check it out!
And now for this week's Share the Love giveaway: today I'm giving away a year's subscription to Creating Keepsakes Magazine. If you scrapbook now or are interested in starting to scrapbook, you'll want to enter this giveaway.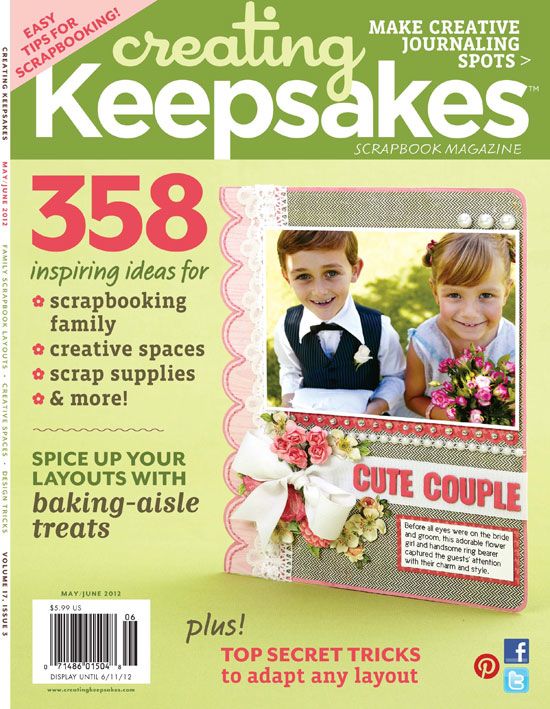 Creating Keepsakes has worked hard to listen to what it's readers want and give them just that. Readers asked for more two page, multi-photo layouts, and CK delivered. Every issue is full of tips and tricks to make scrapbooking easier and more fun, as well as inspiration for everything from quick pages to mini albums to more involved pages for those who want to spend a bit more time on each layout. You'll also find photography lessons, ideas for stretching your supplies, and handy sketches to help with layout design. (Click through to enter giveaway.)
The winner of this giveaway will be able to choose whether she her full year's subscription – 6 issues – to come in the mail or if she'd prefer the digital edition, which includes all the issues as well as interactive content and how-to videos, and is viewable on any smartphone, computer, or tablet.
As always, all you need to do to enter this giveaway is to leave me a comment. For an extra entry, either follow It's Always Autumn and/or pin one of my tutorials and leave me a second comment letting me know which one you've done. Good luck!