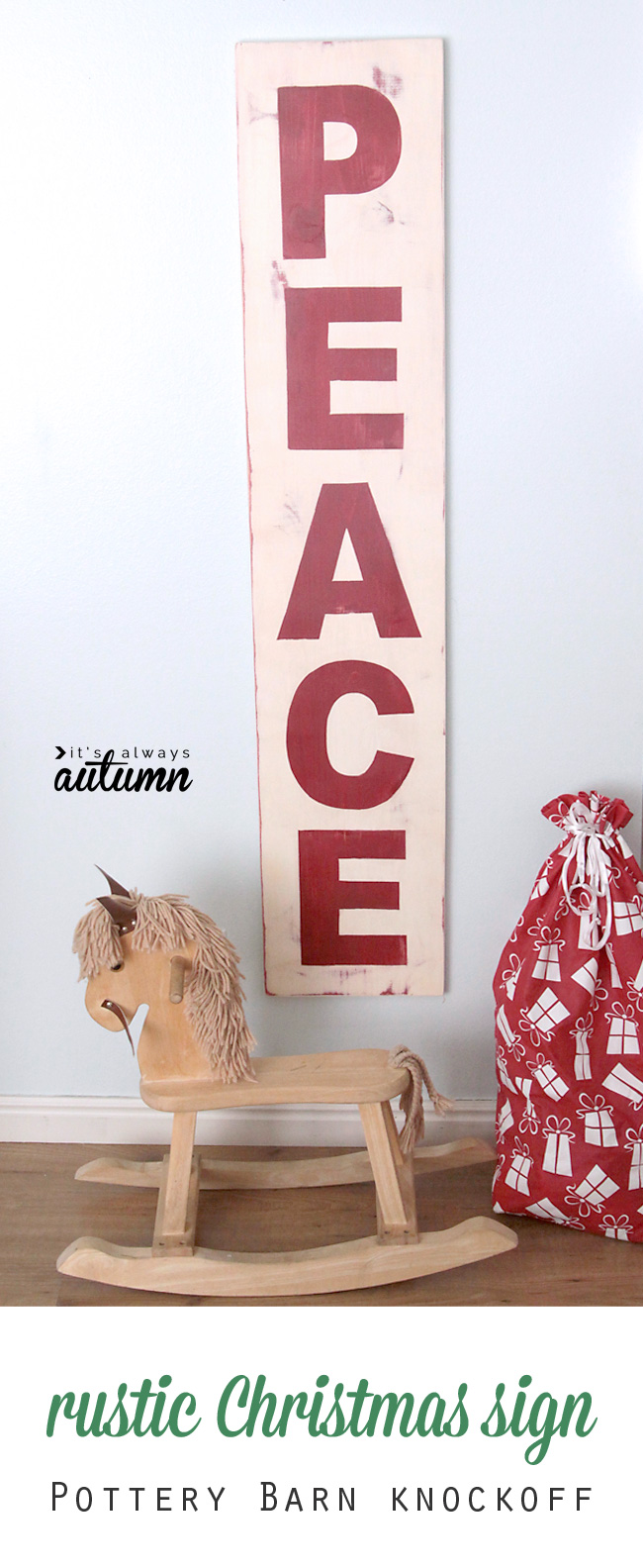 So, putting up a sign that says "peace" at my house may be wishful thinking more than just holiday decorating, what with four boys and a little girl who gives them all a run for their money…but as soon as I saw this sign on Pottery Barn's website I knew I could make it for like a hundred times less than they were charging (my cost ended up being 10 percent of their asking price). And it wasn't even very hard. And I even let the little kids help! If you want to make a sign like this, I've included a template for the letters (find the link in the supply list) and a breakdown of what everything costs.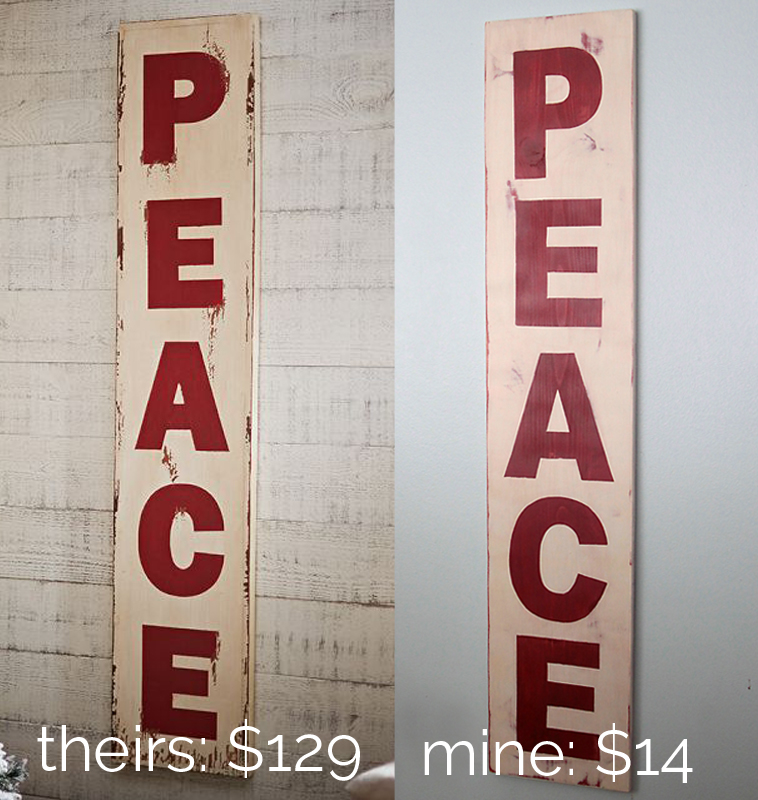 To make your own Christmas "PEACE" wall sign, here's what you'll need: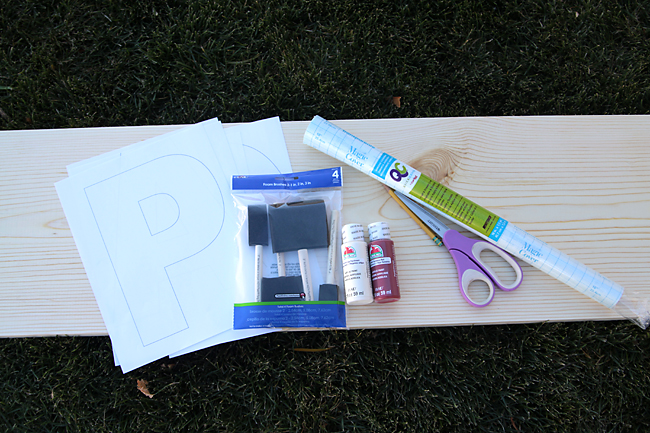 1 6ft by 12in wide pine board (Home Depot, about $10)
1 package of sticky liner paper or generic contact paper (Dollar Tree, $1)
4 tubes acrylic paint, 2 in red and 2 in white or off-white (Walmart, 57 cents each)
Foam paint brush
Scissors
Sandpaper or sander
Optional: sawtooth picture hangers, clear poly spray, my template for the letters
Start by cutting your board to 57 inches long (or have them cut it for you at Home Depot).  Sand the cut edges until smooth. Paint the top and sides red. I only used one coat because I liked being able to see the wood grain through it, but two coats would look a little closer to the original.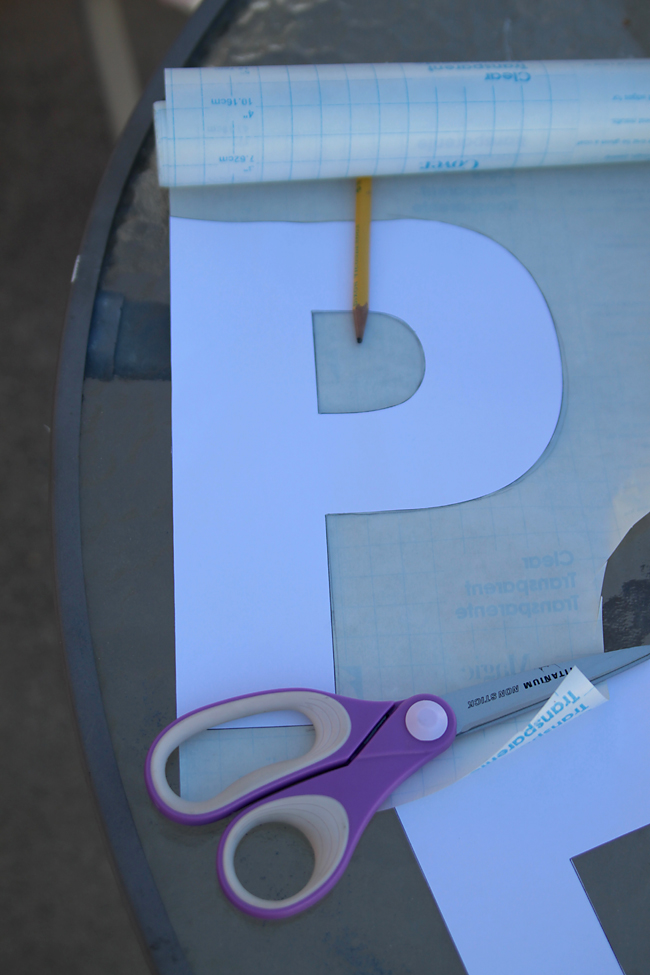 While it dries, trace the letter outlines onto your contact paper and carefully cut out. One the board is completely dry, position the contact paper letters on it as shown below, spacing them evenly on the board. Press down to adhere. Paint over the board using white paint – I used three coats.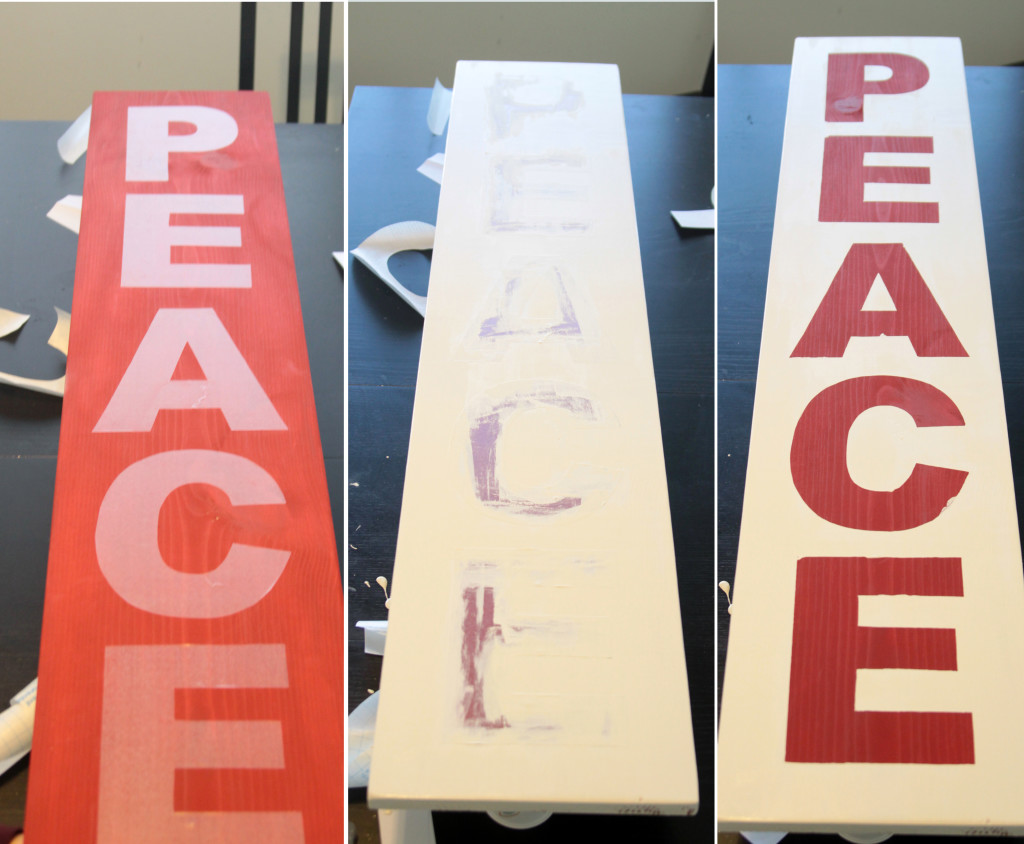 ***To keep the letters looking tidy, paint the first coat by placing your brush on a letter and painting off it. This kind of seals the contact paper down so paint doesn't seep under it. For the second and third coats, try to paint all in one direction so any visible brush strokes go the same way.
Carefully remove the contact paper letters. Let dry completely.
If some white paint did seep onto the letters, I found it was easier to sand it off than to paint over it, since you'll be sanding the entire piece anyway. Lightly sand off some of the white paint, revealing the red underneath, until you like the look. Try not to sand across the red parts, as the red dust will smear on the white part and you'll have to wipe it off. It's a good idea to wipe the entire board down after sanding with a soft, dry cloth, to remove all the dust.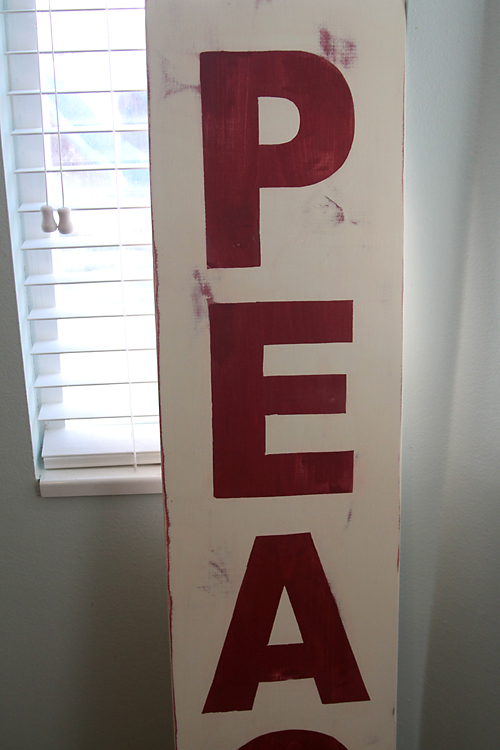 I wanted my sign to look a little more grungy, so I mixed some brown acrylic paint with water until I had a very runny mixture, which I then brushed on, then wiped back off with a wet rag. If you do this make sure to wipe up any red that gets streaked across your white paint.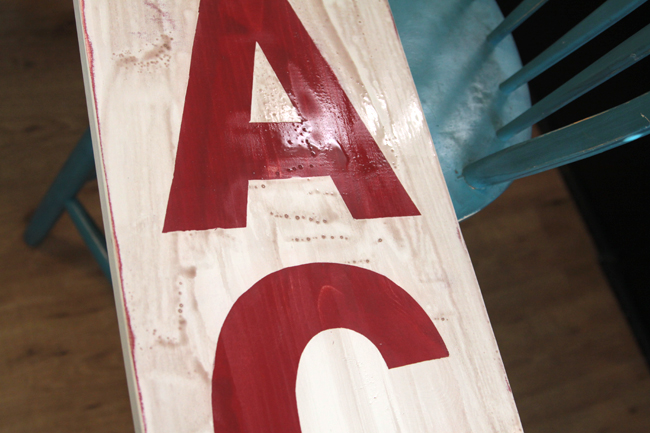 That's all you really need to do! I did spray some clear matte poly finish on mine since it will likely end up on the porch, but if you're keeping yours inside you likely don't need to. I also hammered in two sawtooth picture hangers across the back so I can hang it from two nails in the wall if I decide to keep it inside. Donesie. (That rhymes with onesie, obviously. I'm such a cool 37 year old. Or maybe 36. I always forget. Honestly. It shouldn't be that hard to keep track of your own age, should it?)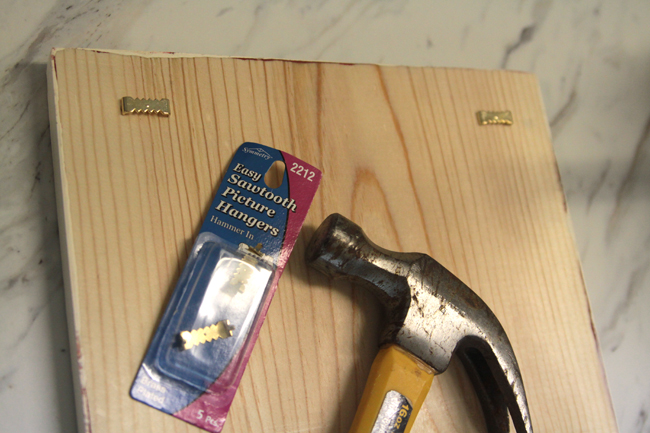 One more finished shot: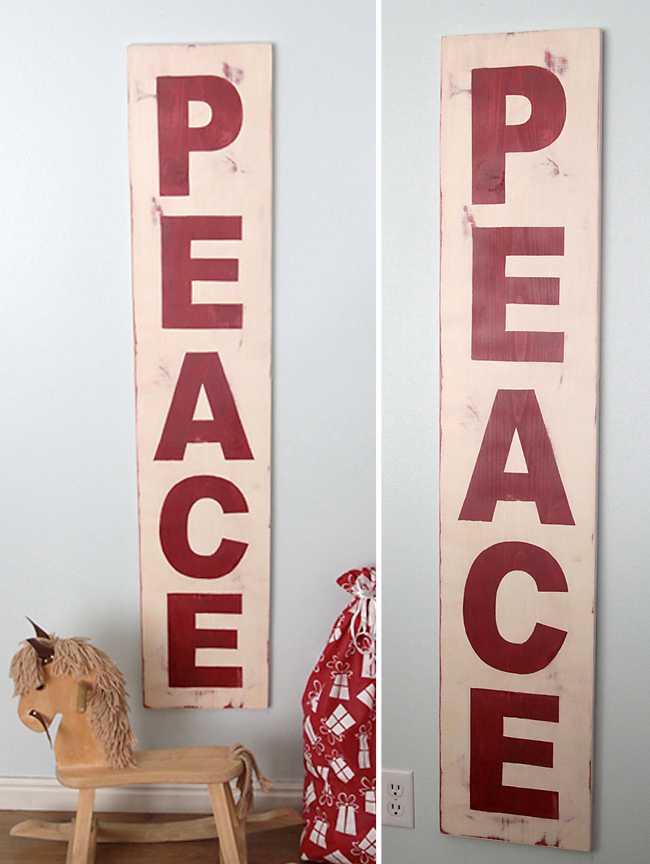 ***This post originally appeared at eighteen25***
Never miss a post: f a c e b o o k | p i n t e r e s t | t w i t t e r | s u b s c r i b e