Ever buy things you don't need just because they're a good deal? Like that block of cheese at Costco your family will never get through in a million years? Or kids clothes that aren't cute at all just because they're on clearance? Well, at our house we actually eat entire blocks of Costco cheese a lot faster than you'd think (and don't even ask how quickly we burn through those industrial size bags of chocolate chips) but I have been guilty of overdoing it on clearance clothes. Turns out I don't generally dress my daughter in plain grey sweats (boring!) so we probably didn't need a pair in every size, even if they were only a dollar each. Good thing it's crazy easy to turn boring sweatpants into a cozy and adorable kangaroo pocket skirt.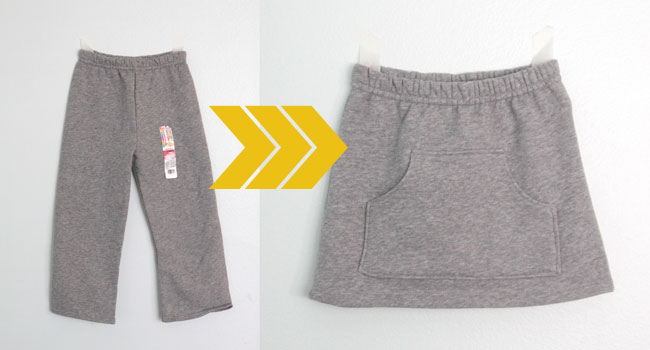 This is seriously easy. Like under half an hour tops. Start by chopping off the legs just below the knee: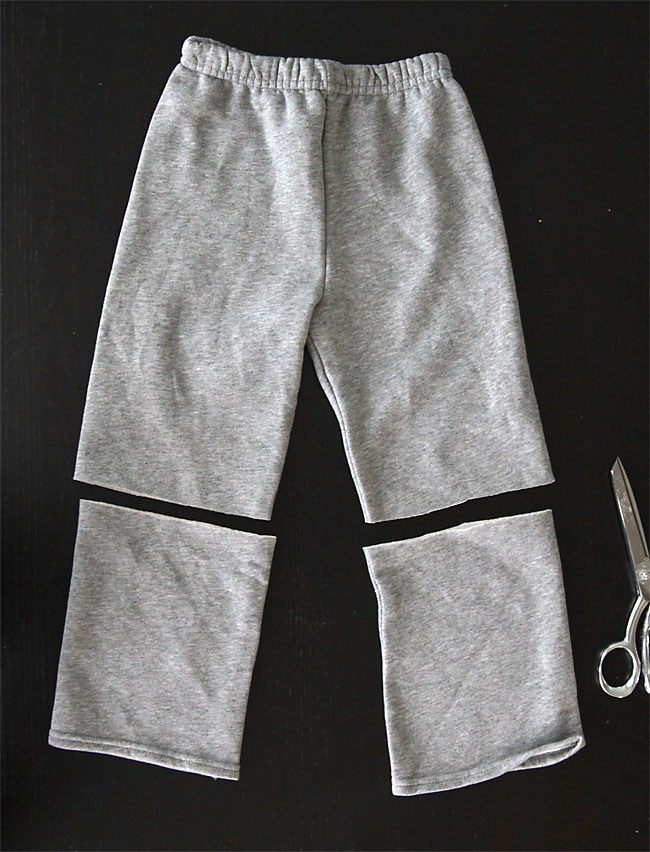 Then cut the pants open along the inseam, and turn them inside out. Lay them down flat so the front and back seams are now on each side. Sew new seams down the sides as shown below. Turn the skirt right side out and hem: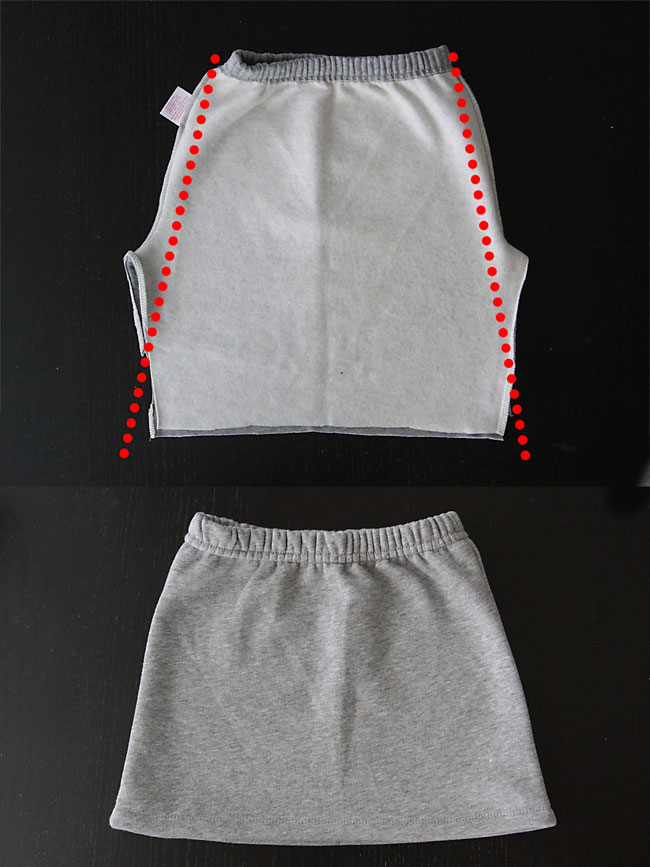 I used a double needle for a professional looking hem that has some stretch (it's easy), but you can just use a straight seam or zigzag if you don't want to bother with a double needle: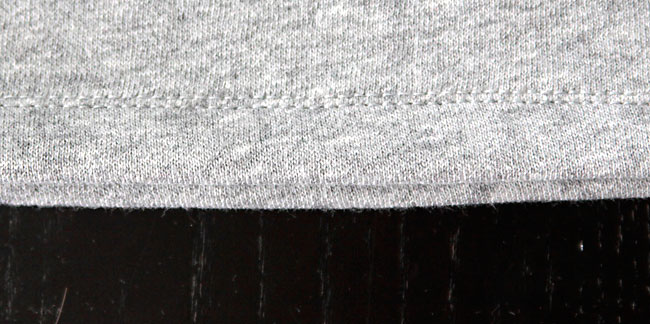 Finally, grab one of the legs you cut off, and use it to make a kangaroo pocket as shown: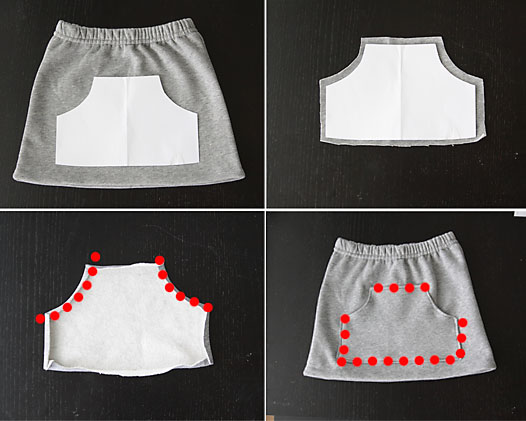 So easy and SO MUCH CUTER than sweatpants, right?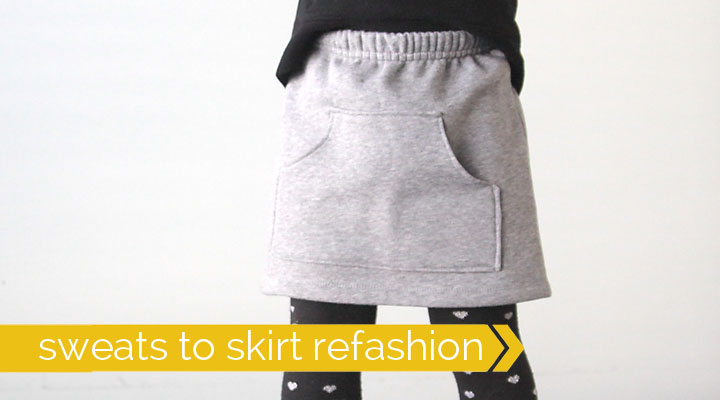 linked at: Make it and Love it, I Heart Naptime, Whipperberry, Tidy Mom