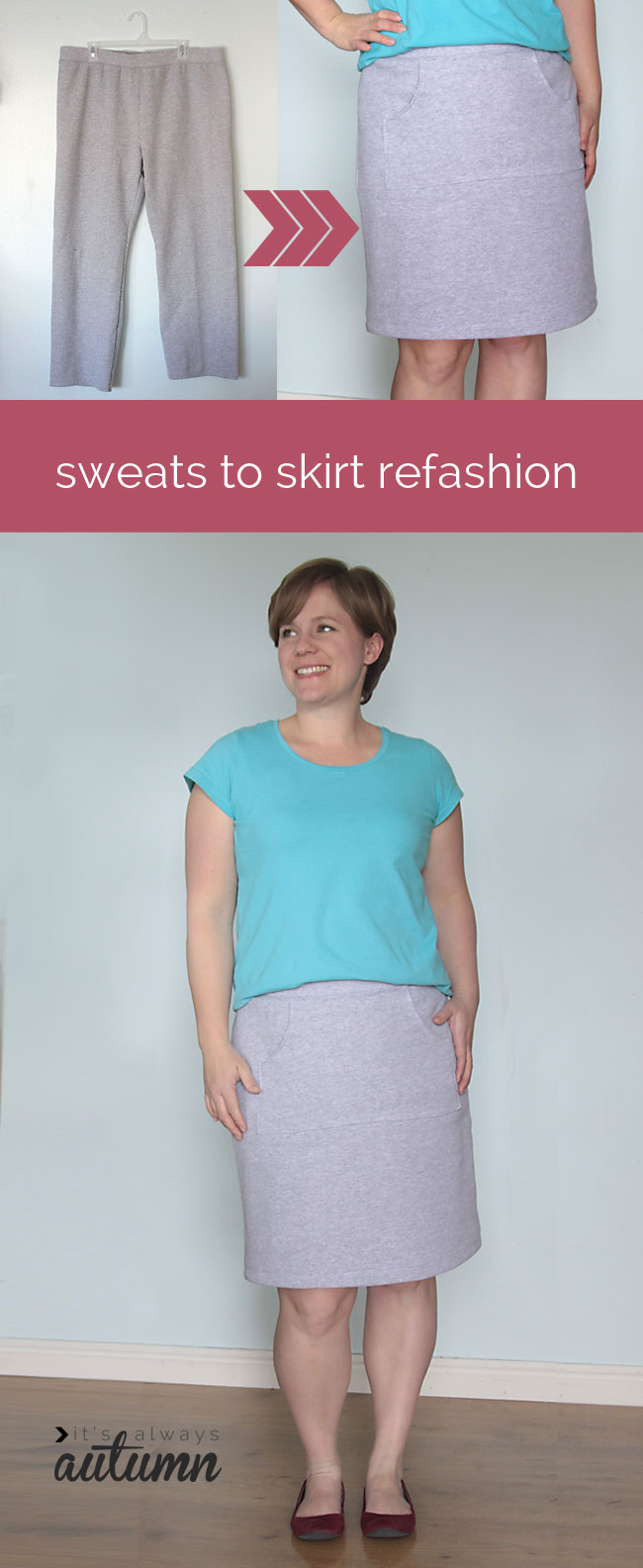 A few weeks ago I refashioned a pair of clearance sweatpants into a cute kangaroo pocket skirt for my daughter. It turned out pretty adorable, and a couple of you had the same next thought as I did: could I make one for myself? I headed back to Walmart, found more clearance sweats, and gave it a go. And here's how it turned out: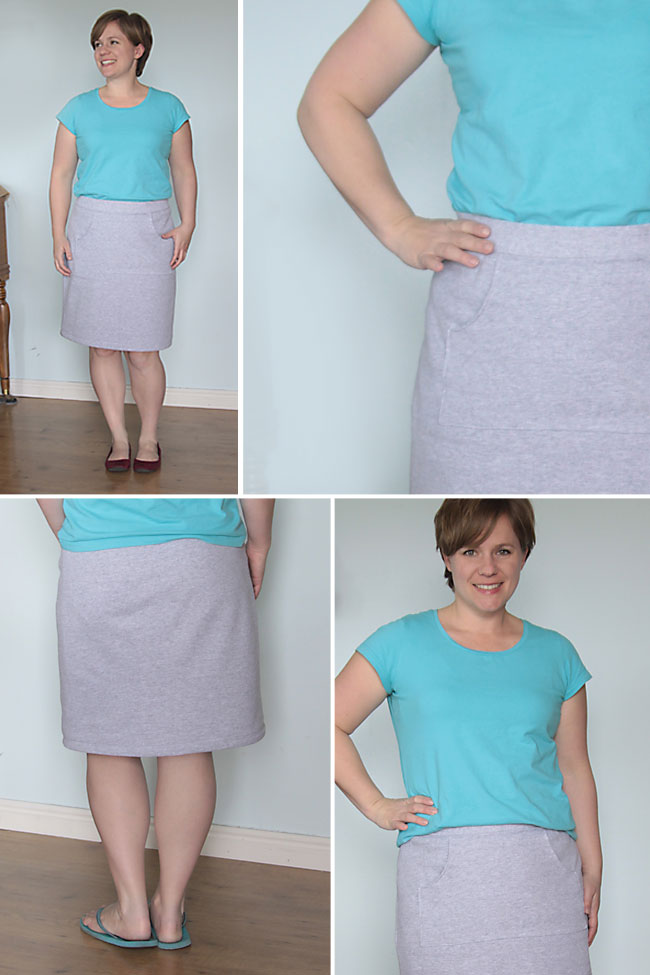 So, obviously my skirt isn't quite as tiny as my daughter's, which decreases the cute factor a smidge, but I like it. It's soft and comfy and easy to throw on with a tee shirt when I'm feeling too lazy even for jeans.
For a more detailed sewing tutorial (including step by step photos) see the original sweats to skirt post. I'll just give a quick rundown here.
I bought Hanes sweatpants that were a few sizes too big at Walmart on clearance for $3. If you're looking for sweats to do this with, make sure you get the old school style that doesn't have a seam down the side, because the sides will end up being the front & back. Also be sure the sweats are cut fairly straight down as opposed to having a curve around the hip. Cut the pants off just below the knee, and then cut along the inseam.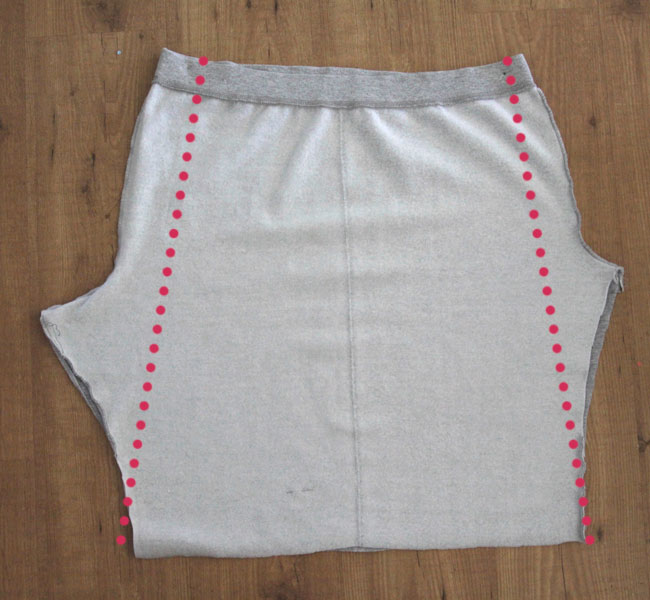 Now you can turn the sweats inside out and  lay them down flat, putting the front and back seams to each side, as shown in the photo above. Sew new side seams as shown, sewing right through the waistband elastic (try it on and pin first for a good fit). Then all you need to do is trim your seam allowance, hem the skirt as desired, and add a front pocket as described in the first tutorial. Three dollar out-of-fashion clearance sweats are now a cute, comfy spring skirt!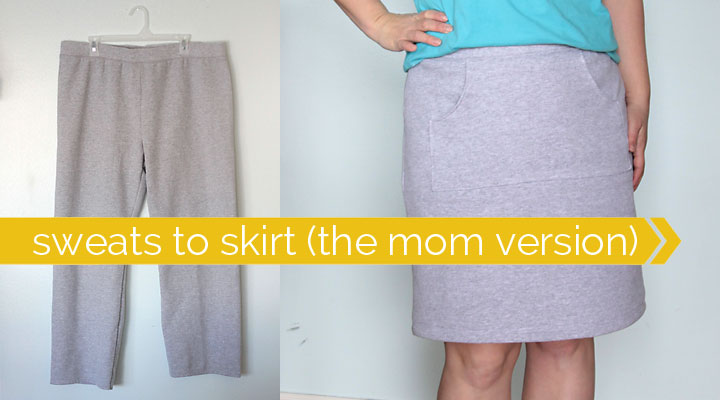 linked at: Make it and Love it, I Heart Naptime, Whipperberry, Tidy Mom