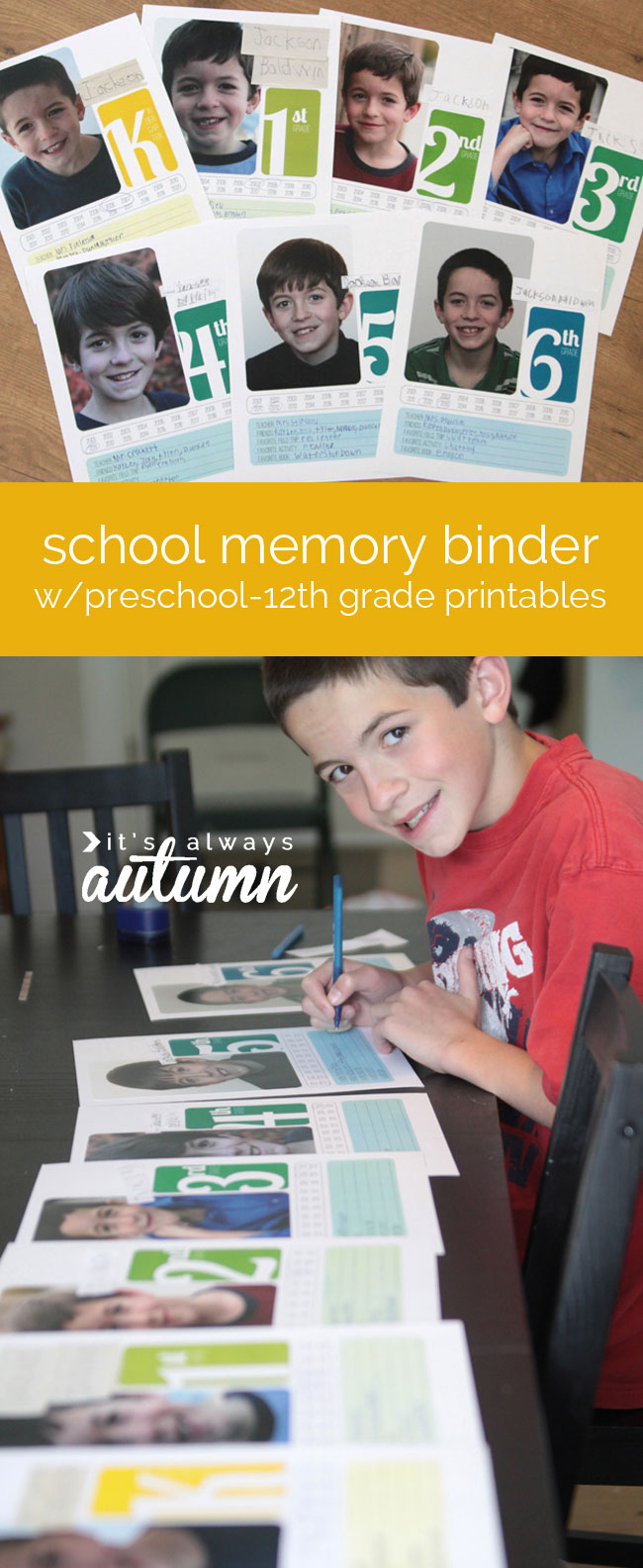 Every year about this time my kids start bringing home loads of papers and pictures from school. They often end up with an entire binder full drawings, reports, etc., for each school year. By the time my oldest hit 6th grade we already had a shelf full of school binders that no one ever looked at, with no end in sight. So I decided it was time to get organized by creating ONE school memory binder for each child that would take him or her all the way through elementary school. (NOTE: Printables have now been updated with more current dates and go all the way to grade 12! Keep reading for more info.)
I made a year in review printable page for each grade that we could print out, fill in, and slide in a page protector. The Year in Review page has a place for a 5×7 photo from that year, a spot for a handwriting sample, a date strip, and a place to record things like teacher, favorite book, friends, etc. Each year in review printable page then acts as divider page in the binder. Behind each divider page we placed the child's very best drawings, writings, etc., from that year, and then we recycled the rest. It was great! No one misses the masses of papers we got rid of, and now we have everything in one place. It's easier for the kids to look back through previous years, and it's really fun to track how the photos and handwriting change from year to year (see the last photo in the post).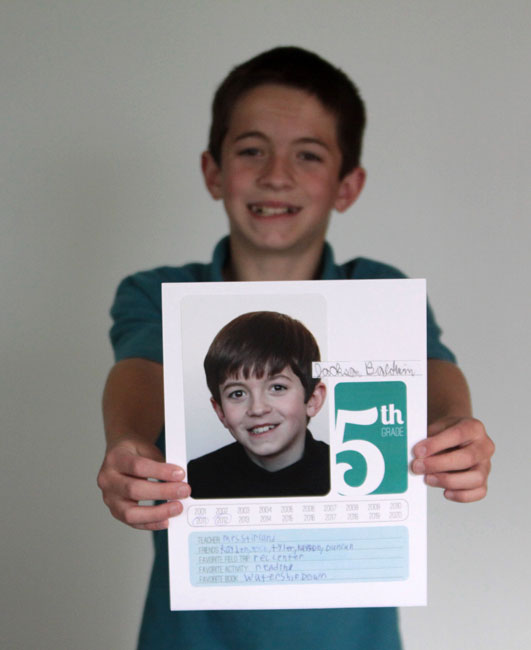 I first shared this project last year with year in review printables for preschool through 6th grade, spanning dates of 2001-2020. If you'd like printables with those dates, visit that post to download them (you can see them below).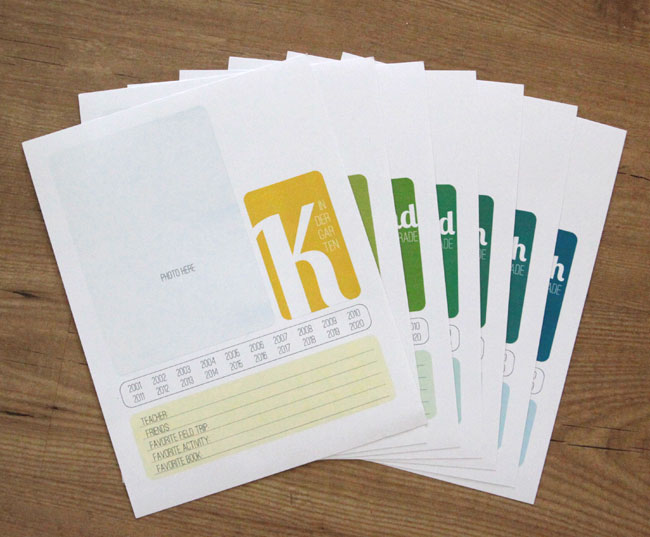 Lots of you guys requested more current dates on the printable for your children who are just starting school now, and some of you requested pages for junior high and high school as well. So I've finally updated the printables. Now they go from preschool to 12th grade, with dates from 2011 to 2030. Hopefully between the old version and the new version we have everyone covered. The new printables look just like the old set, just with updated dates and more years: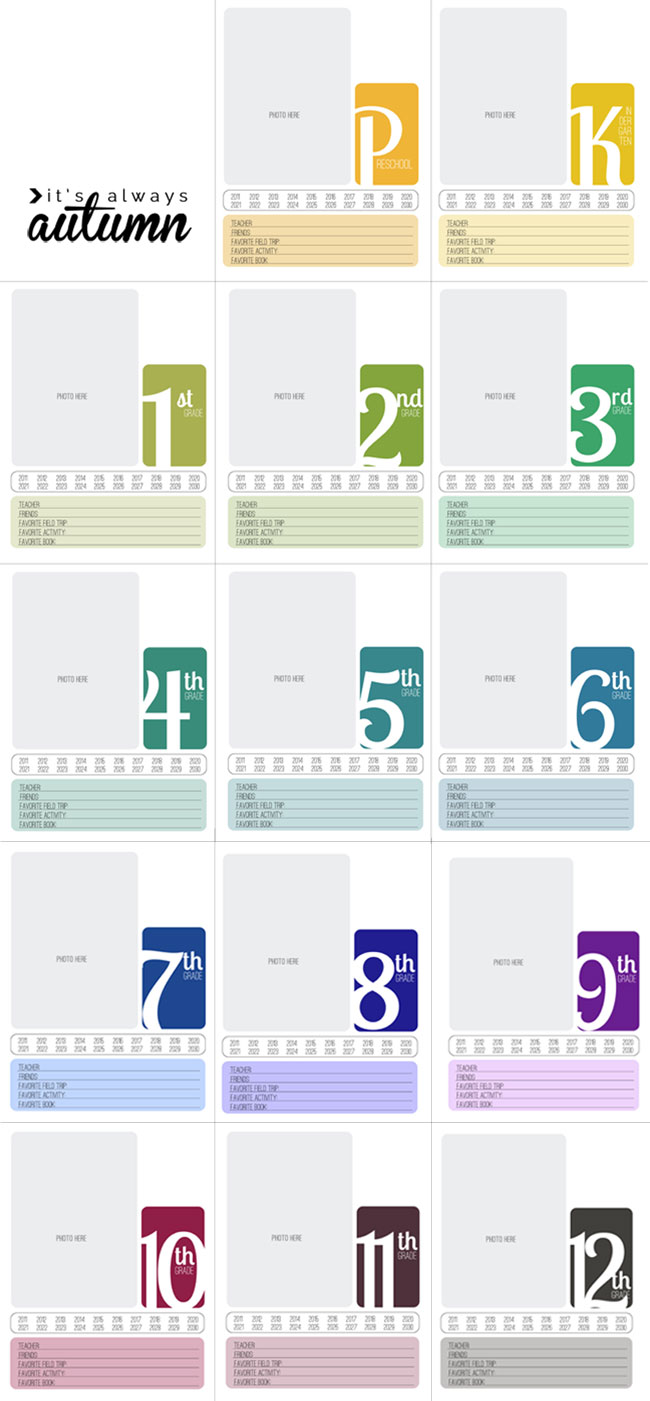 Click here to download preschool through 6th grade. Click here to download 7th grade through 12th grade.
The printables are formatted to print at home on 8.5×11 paper (cardstock is best), but if you don't want to use up all the ink in your printer check with your local library or copy store, where you can likely print the entire set for around $5. The printables are PDFs and you should make sure the print size is set to actual size or 100%.