I know some of you still have a whole month before school starts, but for others the big day is right around the corner! I've always loved the first day of school – of course, I'm a nerd, and I LOVE the smell of new books. But even if you don't love school itself, there's always something exciting about starting a new year. Whether your kids are excited to head back or feeling a little reluctant to give up their summer freedom, here's a list of 20 great ideas for making the first day of school special: photo ideas, crafts & projects, special breakfast ideas, gifts for the teacher, and more!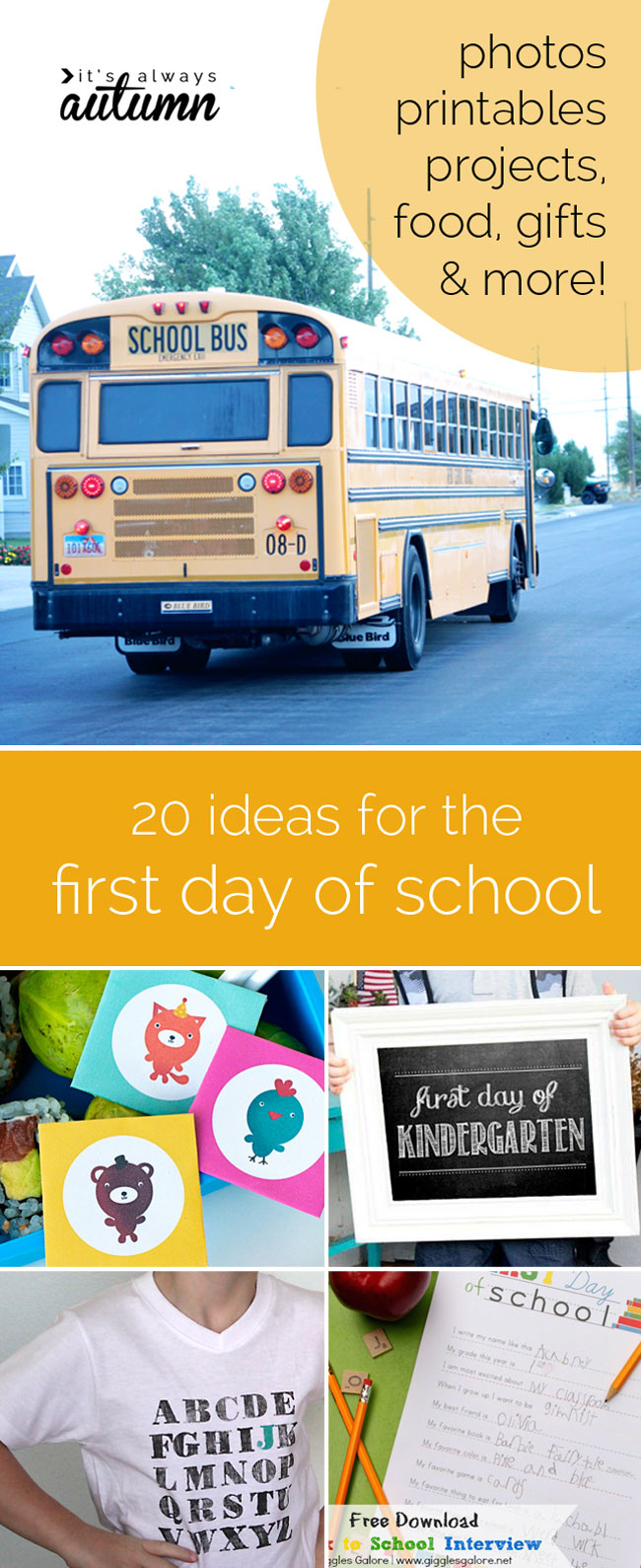 1. For a little one who's a bit nervous on his first day, use this tutorial from Curly Birds to make a felt heart to slide in his pocket.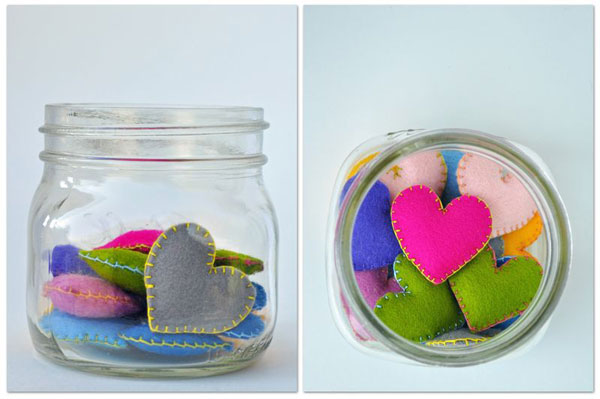 2. Dress up a packed school lunch with these free printable "lunchbox buddies" envelopes at Love From Ginger.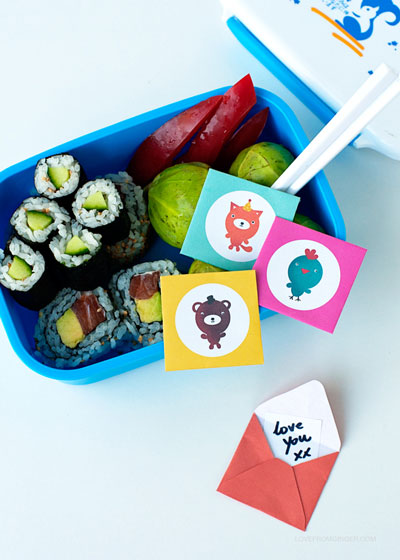 3. Send your tween to school in style with this super cute notebook lined tote bag from Say Yes.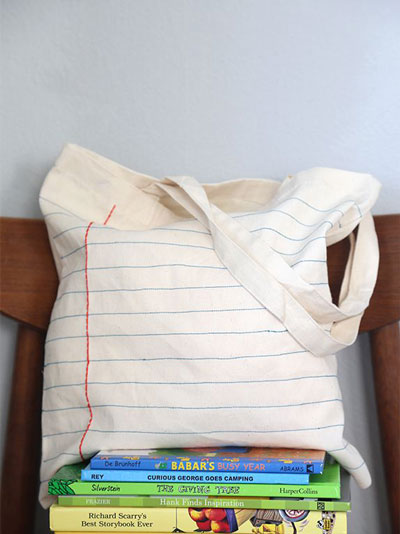 4. Fill these pringles can pencils with school supplies for a fun first day of school surprise. Tute from Gluesticks and Tape.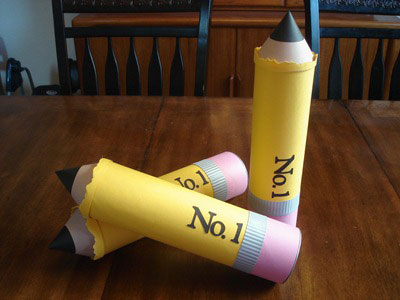 5. Add a note for the first day of school right on lunch containers painted with chalkboard paint with this idea from Dukes and Duchesses.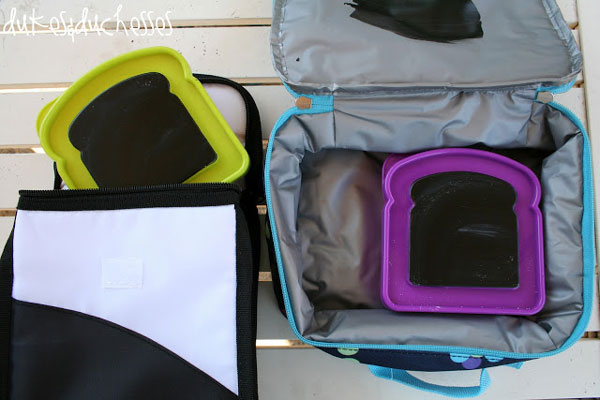 6. Set the table for a first day of school dinner with these cute back to school printables from Eighteen25.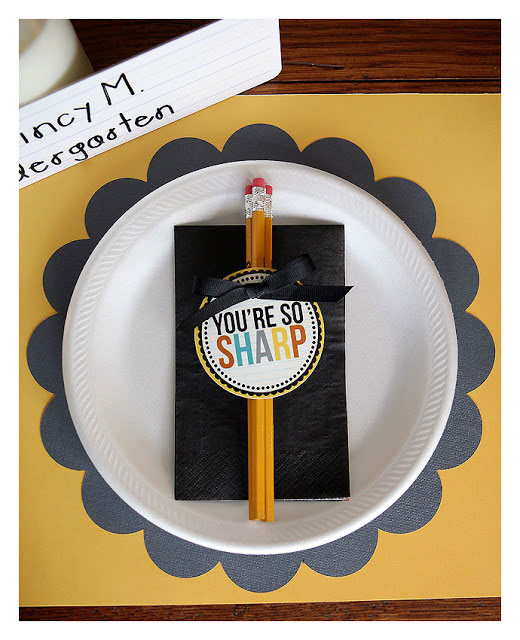 7. Try making a lined paper first day of school t-shirt – idea from The 36th Avenue: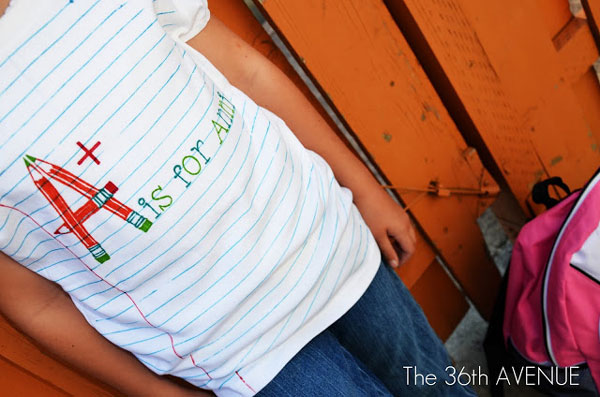 8. Send the kids in with a fun gift for their teacher using printables from The Celebration Shoppe.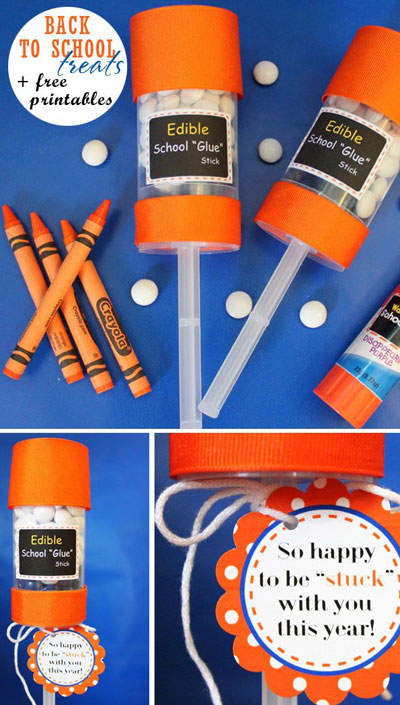 9. Make a special shirt for your kindergartener's very first day of school by stamping the alphabet on a dollar store tee: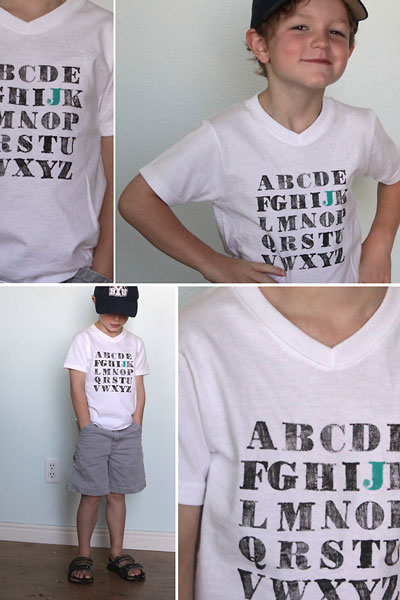 10. Make sure you and your child are both ready for the first day with these 5 great first day tips from Teach Train Love.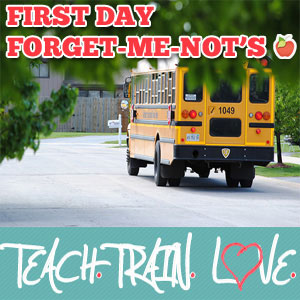 11. Looking to start a new first day of school tradition? Get lots of ideas from this post at Fantastic Fun and Learning.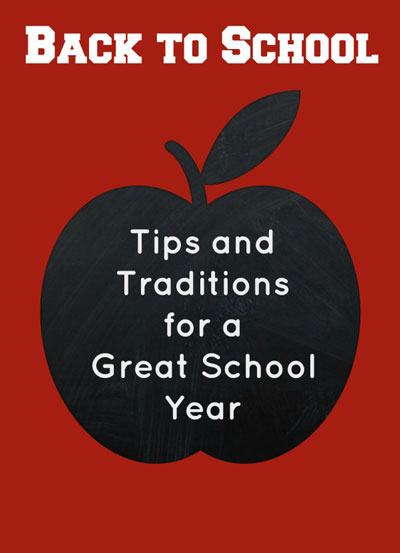 12. Find the perfect backpack to sew in this list of 30 free backpack patterns from Babble: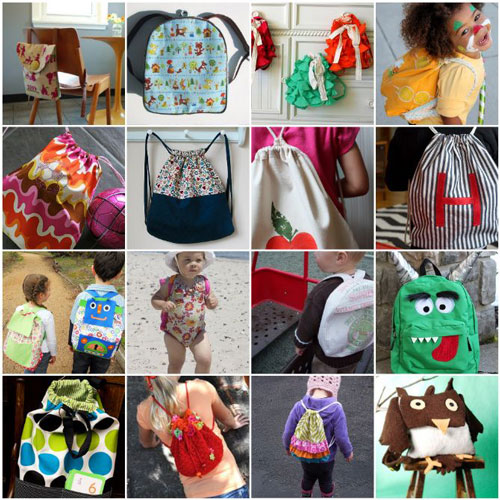 13. For a special handmade outfit that won't take forever to make, try the First Day top and dress pattern from Made.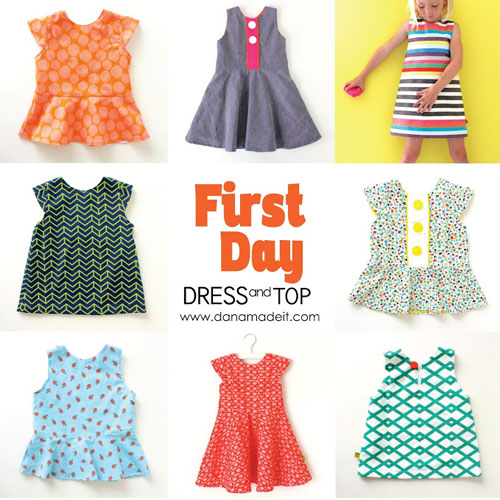 14. Plan a little mom time once the kids are dropped off, like Jacolyn Murphey did: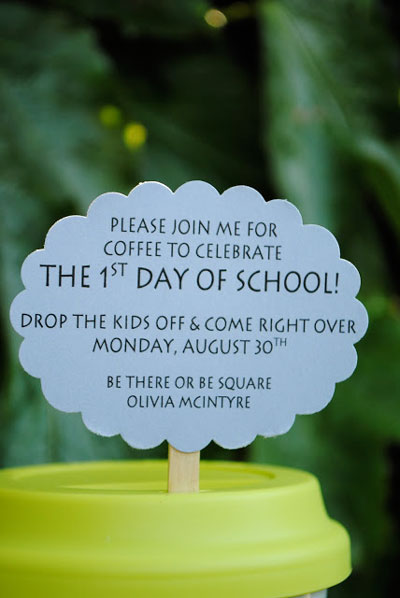 15. Get ideas for a special first day of school breakfast from The Diary of Dave's Wife.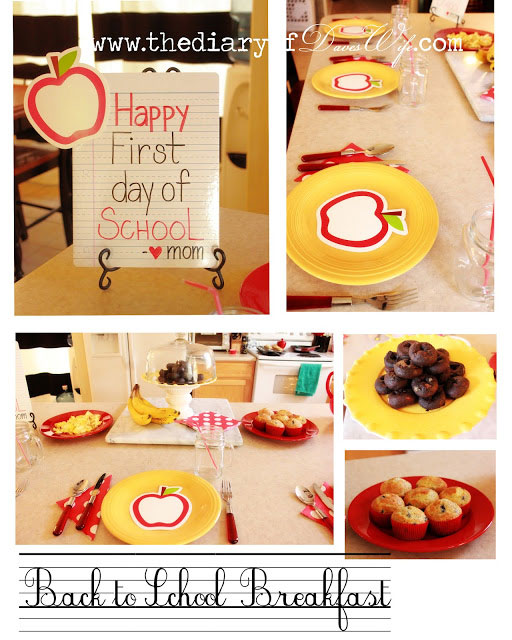 16. For a fun first day photo, take pictures of your child holding a chalkboard with the grade she's entering. From Life with Fingerprints.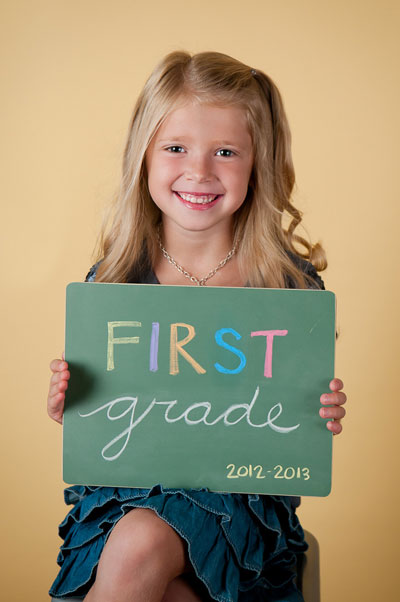 17. Or use these free printable chalkboard signs (available in every grade!) for cute first day of school pictures. From Yellow Bliss Road.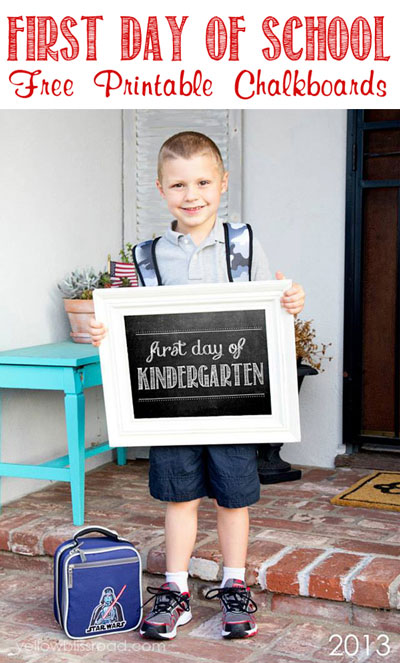 18. For an even easier version, try this chalk-on-the-driveway idea from Three Scoops of Love.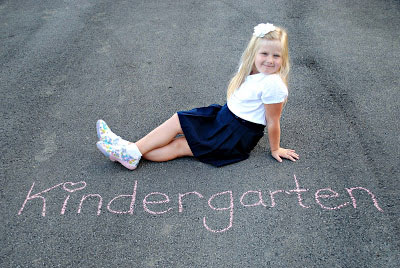 19. Print out this first day of school interview and have your child complete it each year for a fun record of his progression. Free printable from Giggles Galore.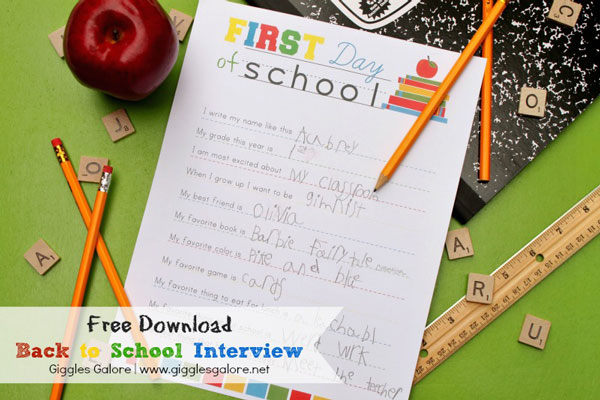 20. Make sure the morning runs smoothly with these back to school morning routine printables found at Yellow Bliss Road.