When the kids and I made 10 dozen mini donuts last week, I kept thinking about what a cute little gift a package of mini donuts would make. Because really, donuts are perfect for any occasion. Since you can use any cake mix as the base for the donuts, you could tailor a donut gift package to any occasion: bright lemon and strawberry sprinkled donuts for birthdays, spice donuts for Thanksgiving, chocolate donuts for Christmas, etc. Or if you don't want to bake your own, you can grab some powdered/glazed/old fashioned/whatever-you-like-best donuts from the bakery and stick a cute tag on them and viola, instant gift. One I know I'd like to receive.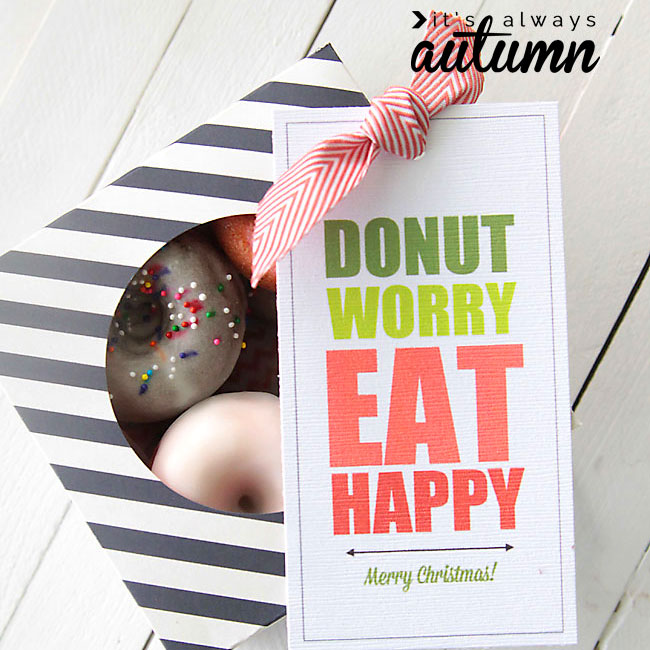 I made some free printable donut gift tags for today. They say: DONUT WORRY EAT HAPPY. Cute, right? Well, I can't take credit for the saying. I was searching high and low on the internet for a cute donut saying that wasn't too cheesy, and I came across these printables from Love the Day. I made mine very similar, just changing up the color scheme and adding words at the bottom to make them specific to a few different occasions: "Happy Birthday" "Happy Thanksgiving" or "Merry Christmas". If you want this printable without the extra words at the bottom, hop on over to Love the Day and download her version instead.
My tags will print 3 to a standard 8.5×11 page. I recommend printing on card stock so your tag isn't flimsy.
Download the Happy Birthday donut gift tag by clicking here.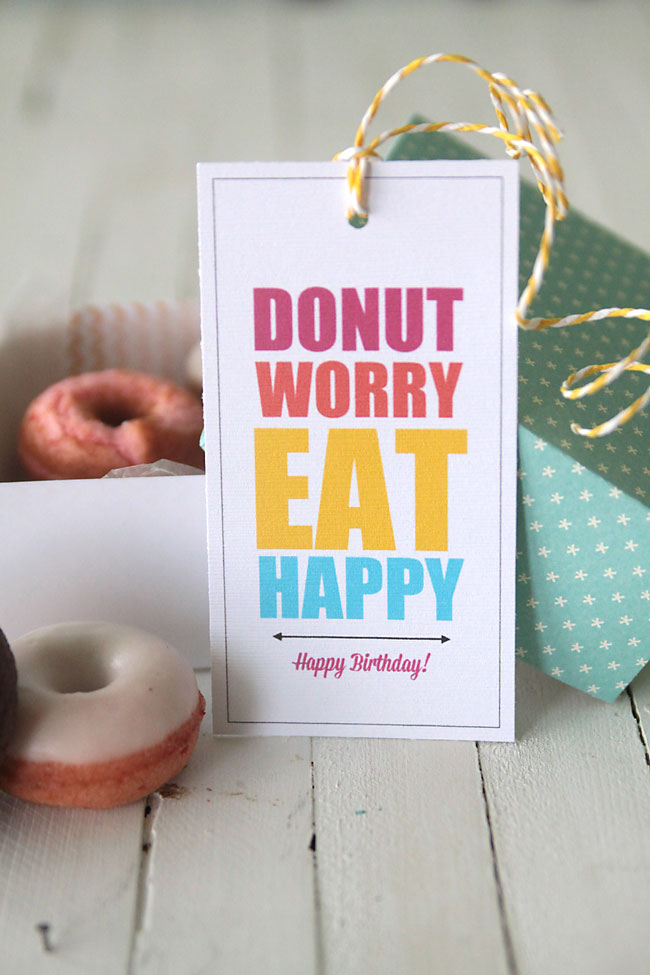 Download the Happy Thanksgiving donut gift tag by clicking here.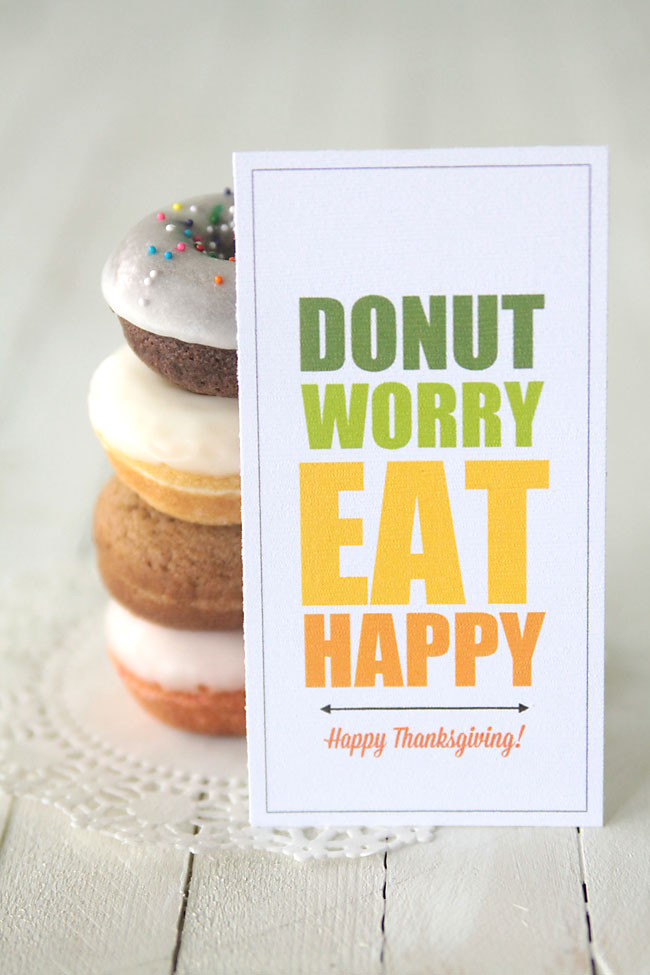 And download the Merry Christmas donut gift tag by clicking here. I think these would make adorable neighbor gifts, and since the mini donuts are so fast to make, you wouldn't be stuck in the kitchen for hours.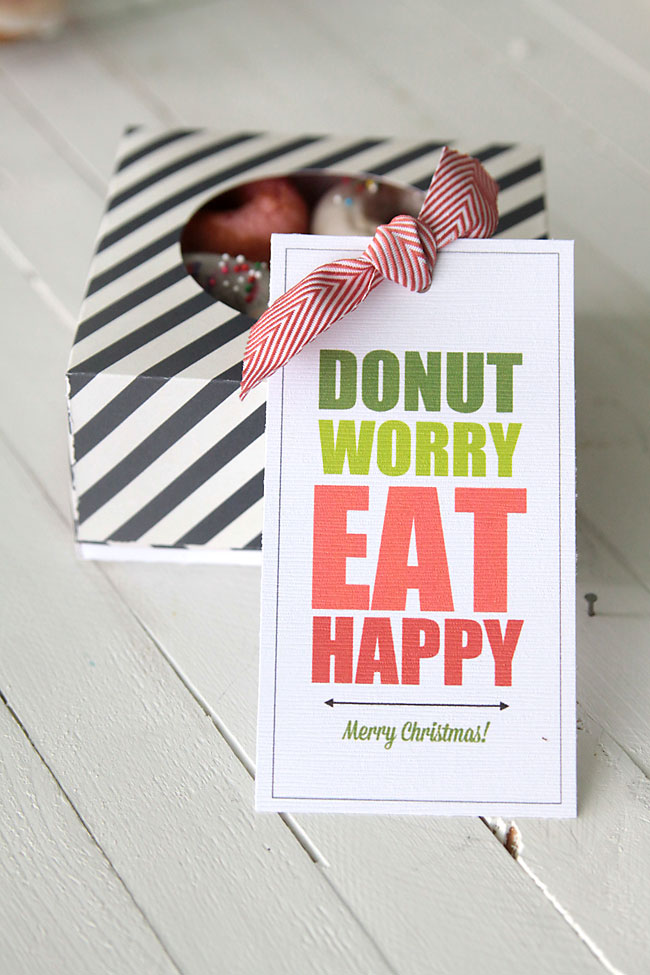 I packaged the mini donuts up in my DIY cookie boxes, that are super easy to fold from an 8.5×11 piece of card stock. They're easy and inexpensive to make, and 8 mini donuts fit perfectly. Visit this post for easy cake mix donut & glaze recipe and info on the mini donut maker I use.