Sometimes I feel the need to admit things at the beginning of posts. You know, so no one thinks I'm pretending to be cooler than I actually am. So I'll admit it: I don't usually give my kids' teachers back to school gifts. As in, I have never given a teacher a gift at the beginning of the school year, and I have lots of kids who have had lots of teachers. I can hardly keep up with gifts for my own family (apparently I still owe my 7-yr-old gifts for his sixth birthday) – how am I supposed to keep up with multiple teacher gifts too? Plus, I get giving appreciation gifts at the end of the year, but why give gifts before the teaching has even begun? As a way to say "sorry you're stuck with my crazy kid all year long"? Or maybe just "FYI I'm about the coolest mom you'll ever meet so that must mean my kid is pretty awesome as well"?
Or maybe I'm overthinking it. Maybe, just maybe, the point of a back to school teacher gift is TO BE NICE. And to help out a bit since we all know teachers end up spending loads of their own money on supplies to teach our children.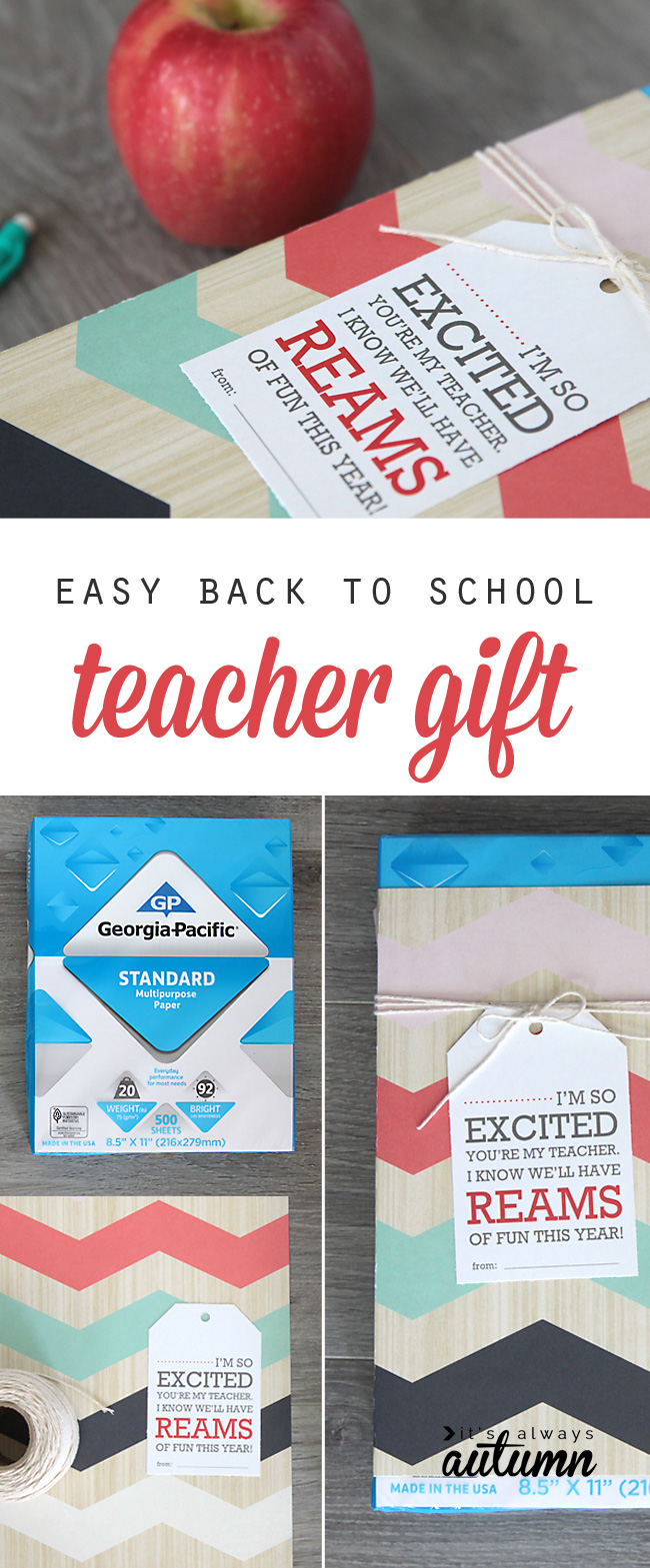 Well, in that case, how about a beginning of the year teacher gift that's totally practical: a ream of paper. Our schools have started limiting the amount of paper provided to each teacher, meaning teachers are always running out. Plain white copy paper, cardstock, colored paper, you name it: your kids' teachers probably need it. And if you're a nicer person than I am, you probably want to help out a bit.
So here's a free printable tag you can combine with a ream of paper for a teacher gift that's easy, inexpensive, and practical. Download the free printable tags in red here and in blue here.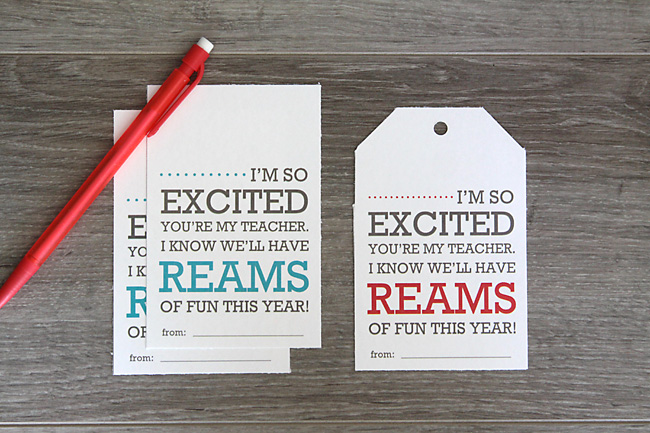 Just trim off the top corners and punch with a hole punch to give them a "tag" shape. Either tape the tag right to the ream of paper or cover the front of the ream with some scrapbook paper and tie the tag on with twine, just to make things pretty.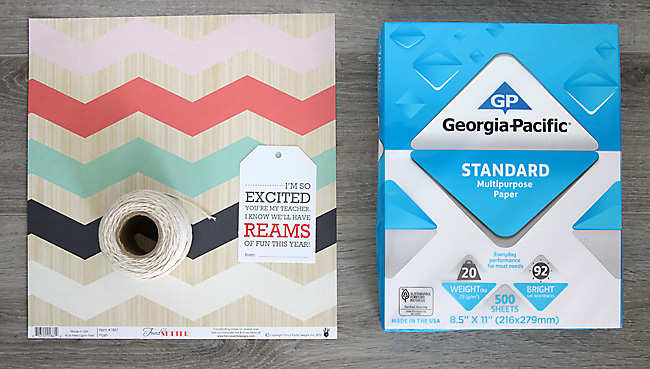 Either way, you'll be ahead of me.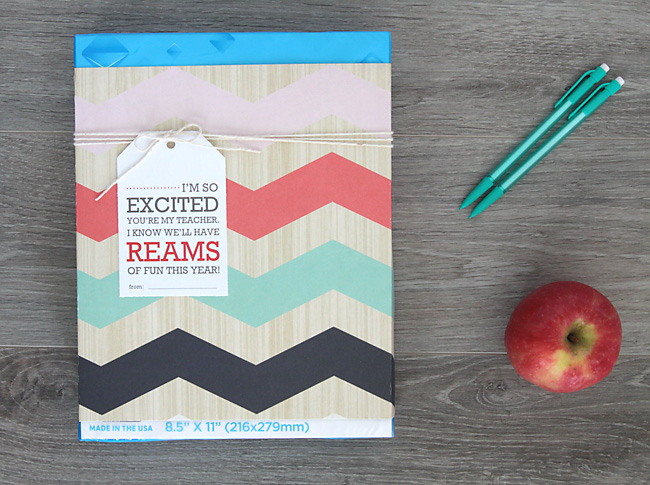 Although now that I have this ream of paper all dolled up and ready to go I might as well give it away. This could be the first ever beginning of year teacher gift coming out of my household! Maybe I'm as cool as I pretend to be after all 😉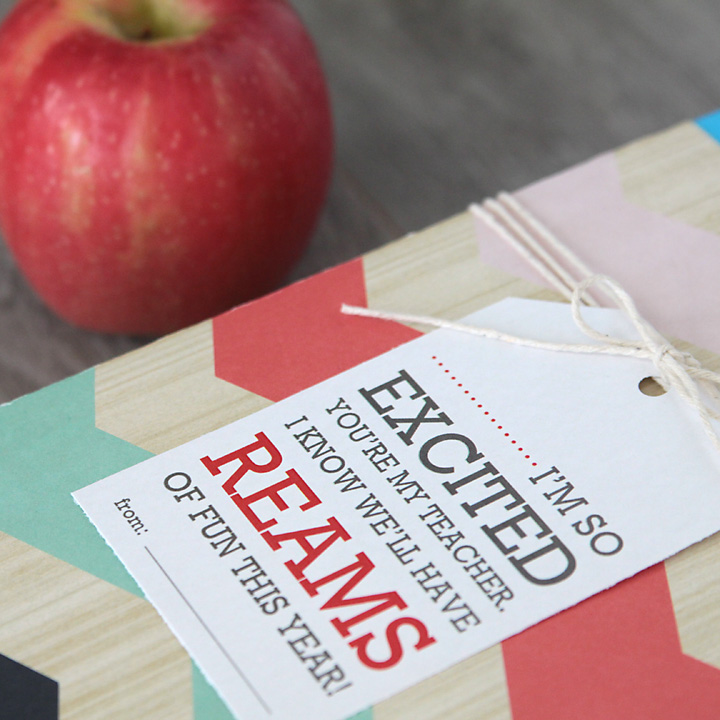 PS – to all you teachers out there, I'm joking around here, but I love you! And I SO appreciate all you've done for all the kids you teach and love and inspire. Thank you!
You may also like: