Last year about this time the kids and I used mini donettes to make donut spiders for Halloween, and they were a hit! This year I came up with another fun kids' treat using mini donuts: donut pumpkins.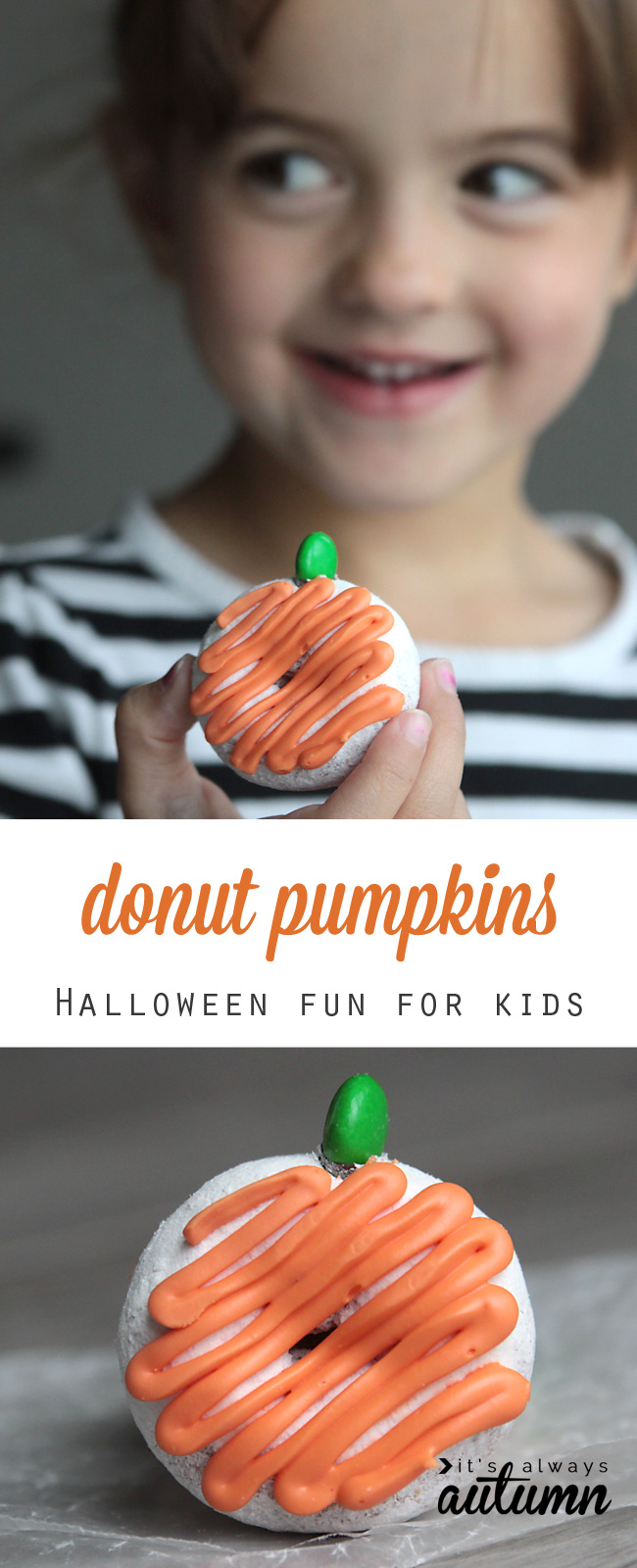 These are easy and only take a few ingredients (just like the spiders) and they turn out so cute! They're simple, so kids won't get frustrated by lots of steps, but fun to decorate, so making these should keep little ones busy for at least a few minutes.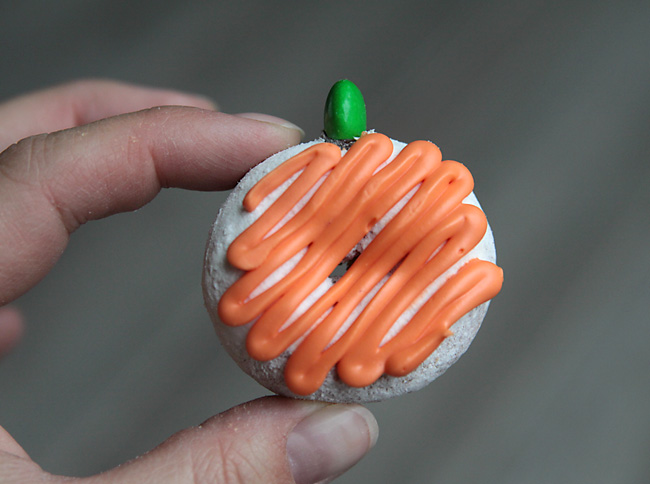 You'll need some mini donettes, orange frosting (I just tint store-bought frosting with food coloring), some chocolate (or white chocolate) chips, and green M&Ms. Here's how to make them:

1 – Gather your ingredients. 2 – Press a green M&M into the top of a donut to make a small indent. 3 – Melt some chocolate chips in a sandwich bag and cut off a corner, then "pipe" a small amount of chocolate into the indent. 4 – Press them M&M into the indent. The chocolate will "glue" it in place. 5 – Put the frosting in another sandwich bag and cut off a corner, then "pipe" the frosting back and forth across the top of the donette.
Let the donut pumpkin set up for 15 minutes or so, so the chocolate and frosting can harden. Unless you're four. In which case you can just eat it immediately.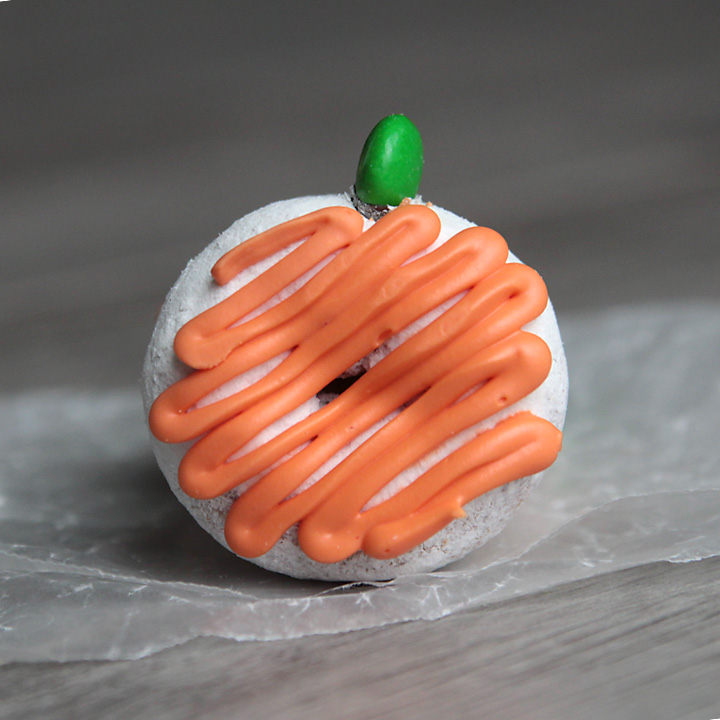 Cute, fun + easy Halloween treat to make with the kids. Let me know if you give it a try!
And don't forget to check out the mini donut spiders, too!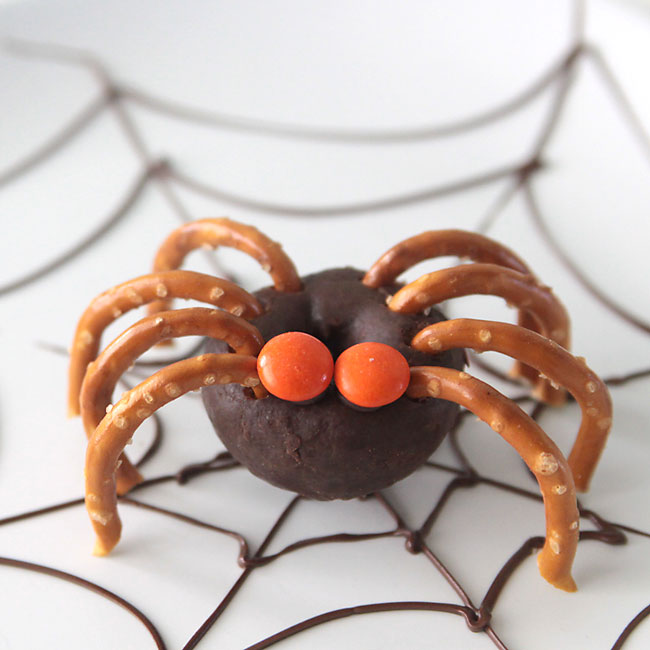 Looking for more fun Halloween treats? Try these:
Halloween pretzel monsters + ghosts