Is summer starting to get long for anyone yet? I'm still enjoying it, but I have noticed my kids are beginning to get that "too much free time is starting to make us all a little grumpy" attitude. They know we don't turn on anything electronic until after 3:30, but they are starting to ask earlier and earlier for computer time each day. We've done plenty of family activities and lots of kids' crafts, but boredom is starting to set in, so it's time to pull out the big guns.
Last week we got to try out three different art kits from Arttero, a company that manufactures eco-friendly, open-ended art kits designed to make it fun, easy and affordable for people to explore creativity. Keep reading to hear our thoughts about the kits and enter to win 3 kits of your choice!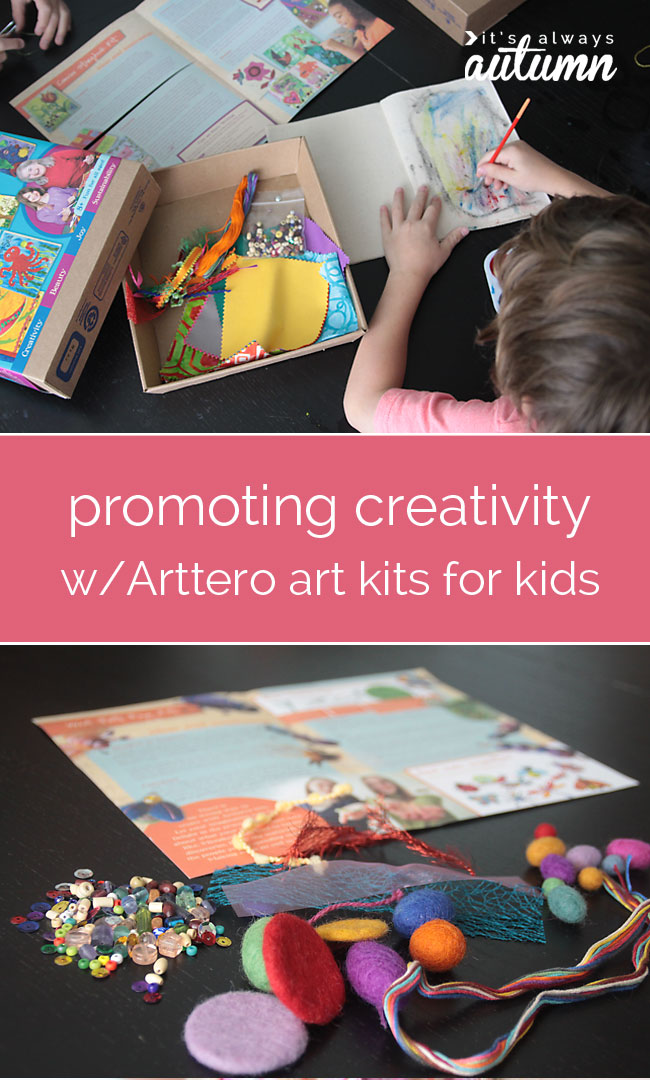 Each Arttero Eco Art kit is a collection of natural materials like recycled, handmade paper, US-made copper wire and glass marbles, natural wool felt and cotton fabrics, centered around a creative theme. The three kits we chose were the wool felt bug kit, the wire and bead art kit, and the canvas book kit. We cracked into the wool felt bug kit first (contents pictured above).
To be honest, when we first opened it, my kids were underwhelmed. The items in the bug kit are small, and at first glance it didn't look like there was enough included to have much fun. But we had nothing else to do that afternoon so we decided to give it a try anyway. My four boys (ages 6-13) each chose supplies, learned how to thread needles, and started sewing pieces together to create bugs.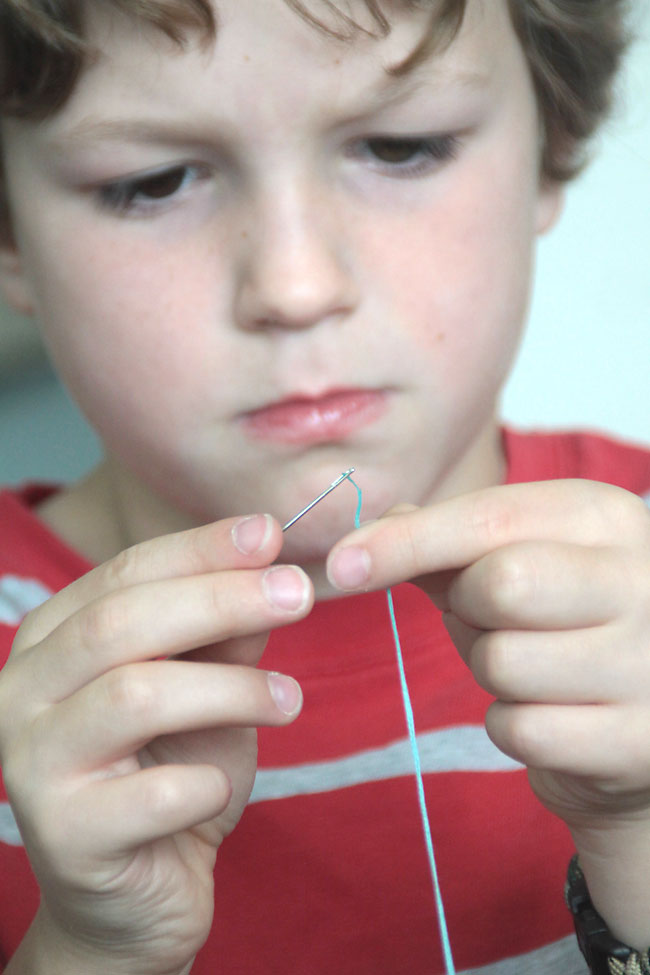 It was pretty fun to see all my boys sewing! 🙂 Anyway, I was surprised at how quiet the room got, and how long it stayed that way as they created bugs and added beads, sequins, and ribbon wings. An hour later when it was time for us to leave for story time at the library everyone was finishing up their bugs and asking me when we could open the next kit. They loved it!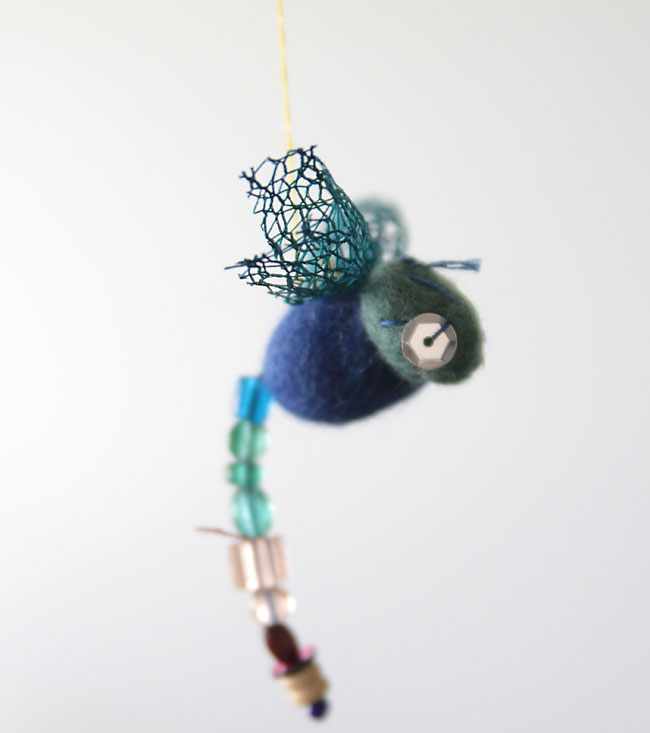 We tried the wire and bead art kit next, and again all four boys had a great time creating. Arttero kits come with an idea sheet to help the kids get started, but no step-by-step instructions so each child can follow his or her imagination. Using this kit we created everything from a crown for little sis…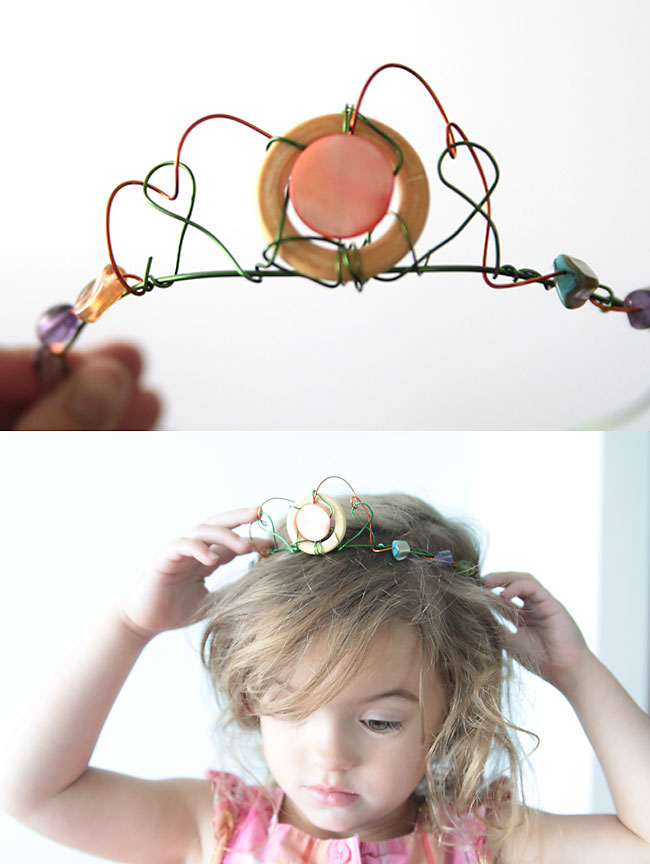 …to whatever this cool thing is: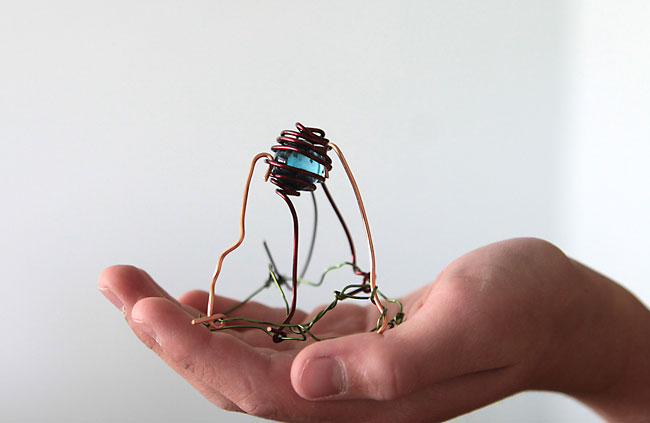 Each kit kept my 4 kids busy for about an hour – if the kit was ordered for just 1 child she could spend much longer creating multiple projects. The canvas book kit looks even cooler than the ones we've completed – it comes with paints, thread, beads, ribbons, trim, and fabrics as well as a sturdy canvas book. Other available kits include art dolls, needle felting, and wool felt jewelry, just to name a few. It's pretty fun to get a kit in the mail, open it up, and see what the kids can come up with. I loved watching them having more fun being creative than they would have playing video games.
One lucky reader is going to get to choose 3 kits to receive for free, courtesy of Arttero. Just use the widget below to enter! ***Giveaway open to US Residents only***