I know, maybe everyone's over chalkboard printables, since they're so totally 2013 and all. But the black and white of a chalkboard just seems pretty perfect for Halloween. And this quote from MacBeth is pretty perfect for Halloween too. So even though it's 2014, I figured I'd go a little "retro" (read: last year) and share a free chalkboard printable for Halloween.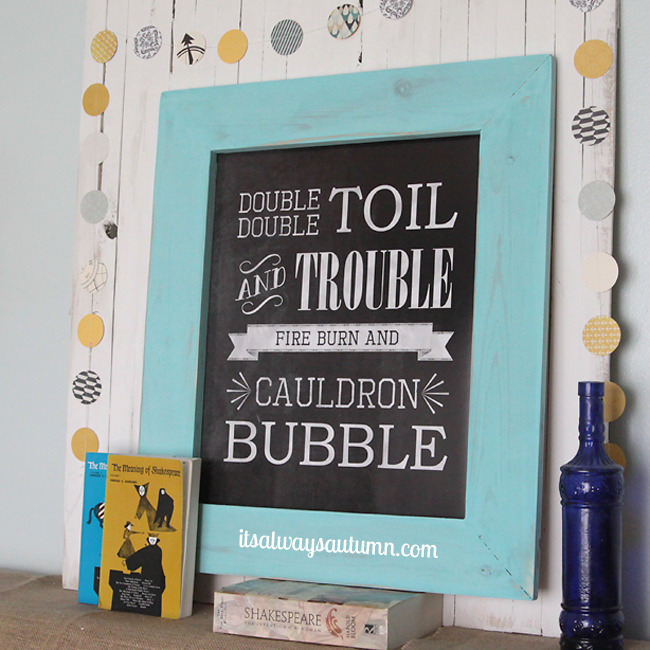 I used a free chalkboard background and a mix of fun fonts to create it, then used a couple of Photoshop techniques to distress the text a bit so it looks like a real chalkboard. (Don't you love the cool *AND*? It's from the free font Bergamot Ornaments, which is full of awesome chalkboard ornaments.)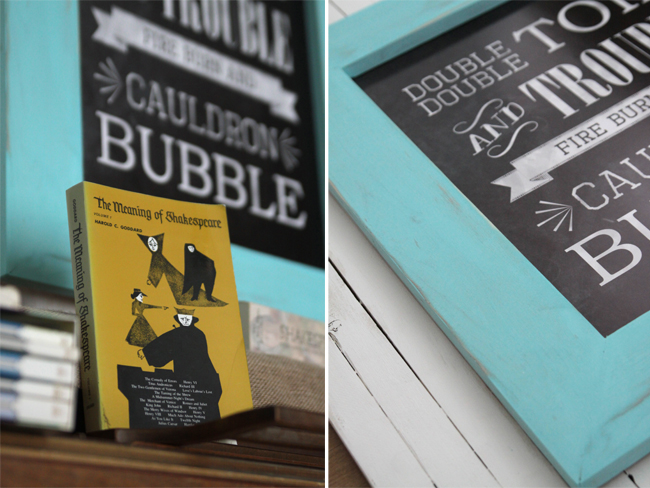 You can download the printable by clicking here. Depending on your browser it should either download immediately, or take you to a new window that shows the printable, which you can then right-click to save it to your computer. It's sized to print as an 8×10 or a 16×20.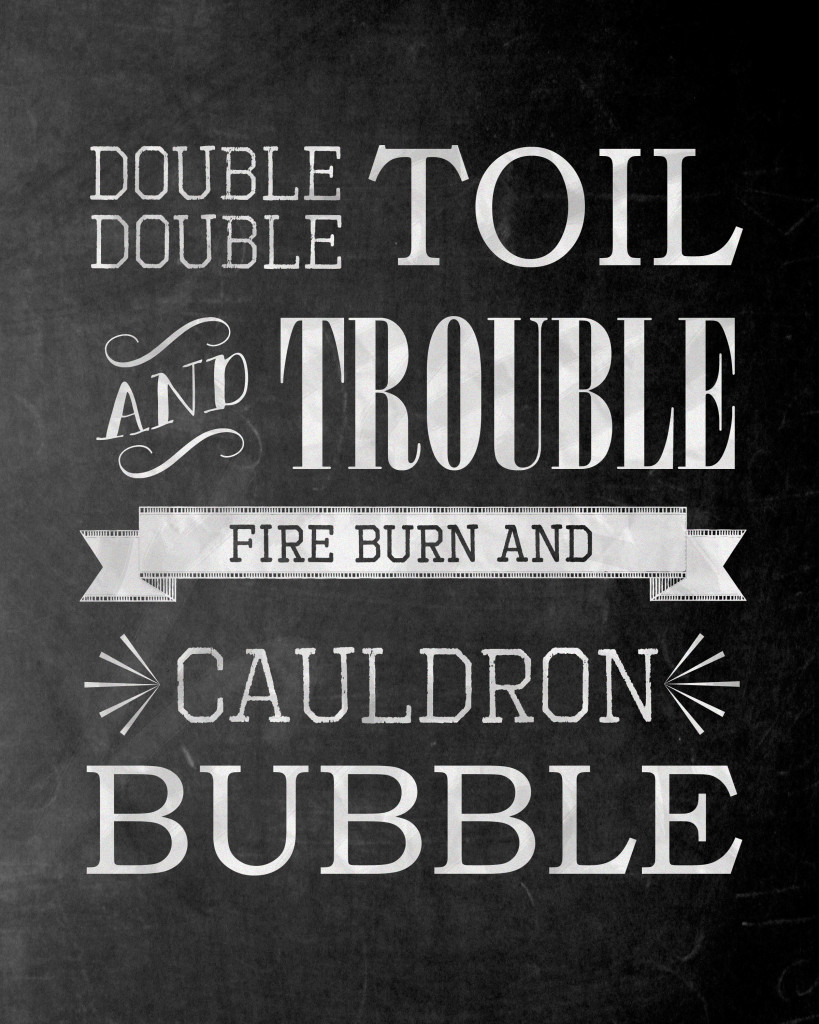 I made a simple wood frame for my 16×20 printable for about $7. If you're interested, you can find that tutorial here.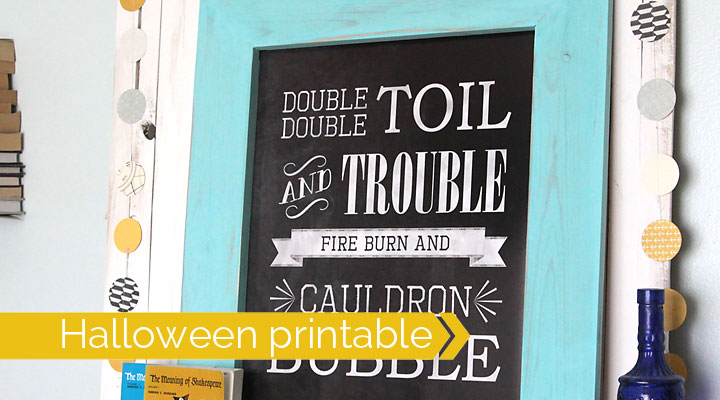 You may also like:
Spooktacular Halloween Mantels