A personalized DIY photo calendar makes a gorgeous gift! Download the free 2018 calendar page printables and add your own photos for an easy, inexpensive gift.
Hi all! I know you're all busy working on your holiday gifts because I've been getting lots of emails asking about the 2018 version of my DIY photo calendar. I posted the 2018 mini version a couple months ago, but had forgotten to post the full size pages until today. So sorry it's late, but you still have a couple of weeks to print off these calendar pages and add your own photos for a really pretty gift that only costs a few dollars!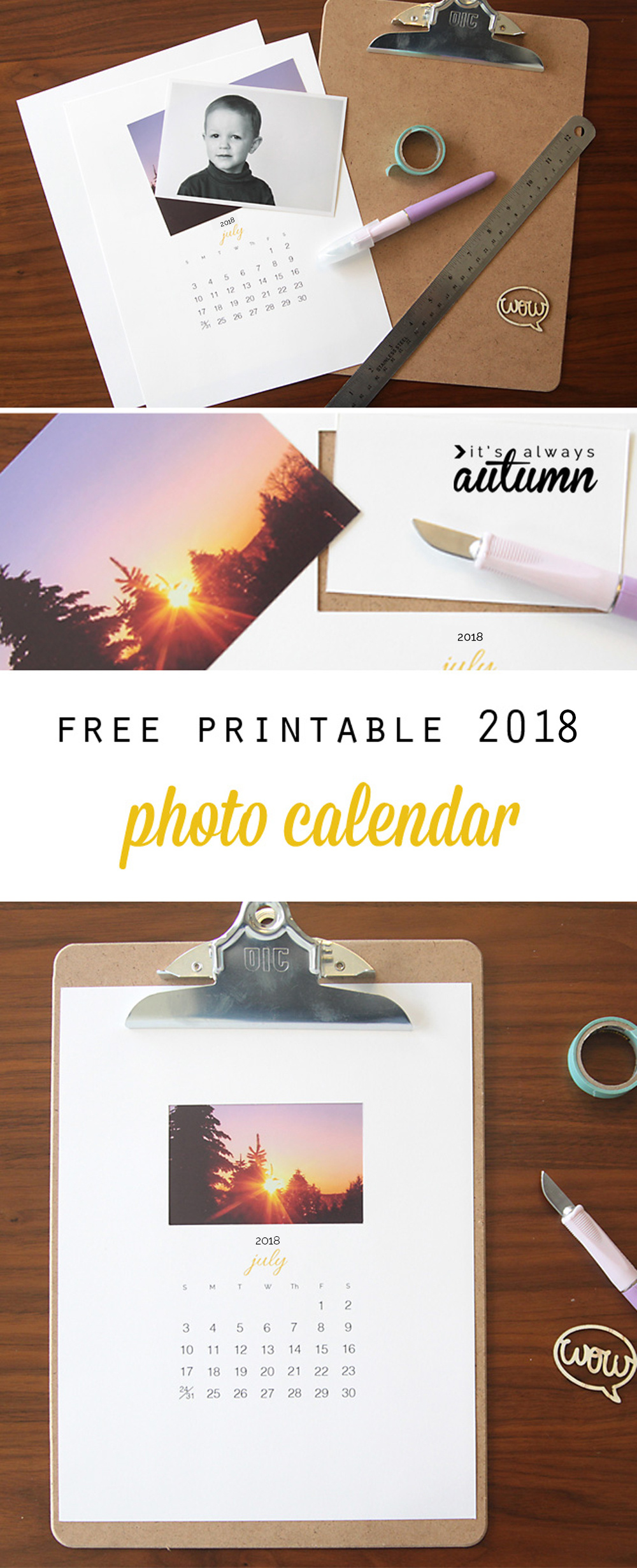 If you're a long-time reader of the old blog, you've seen the 2015, 2016, and 2017 versions of this calendar. I don't usually make the same thing year after year, but this project has been popular enough that people ask for it every year. Thanks!
NOTE: You'll notice that these photos are of early versions (2016 and 2017), but don't worry – the downloads have all been updated with 2018 dates. Same design; new year.
For even more fun photo ideas, visit this post: 40 DIY photo craft ideas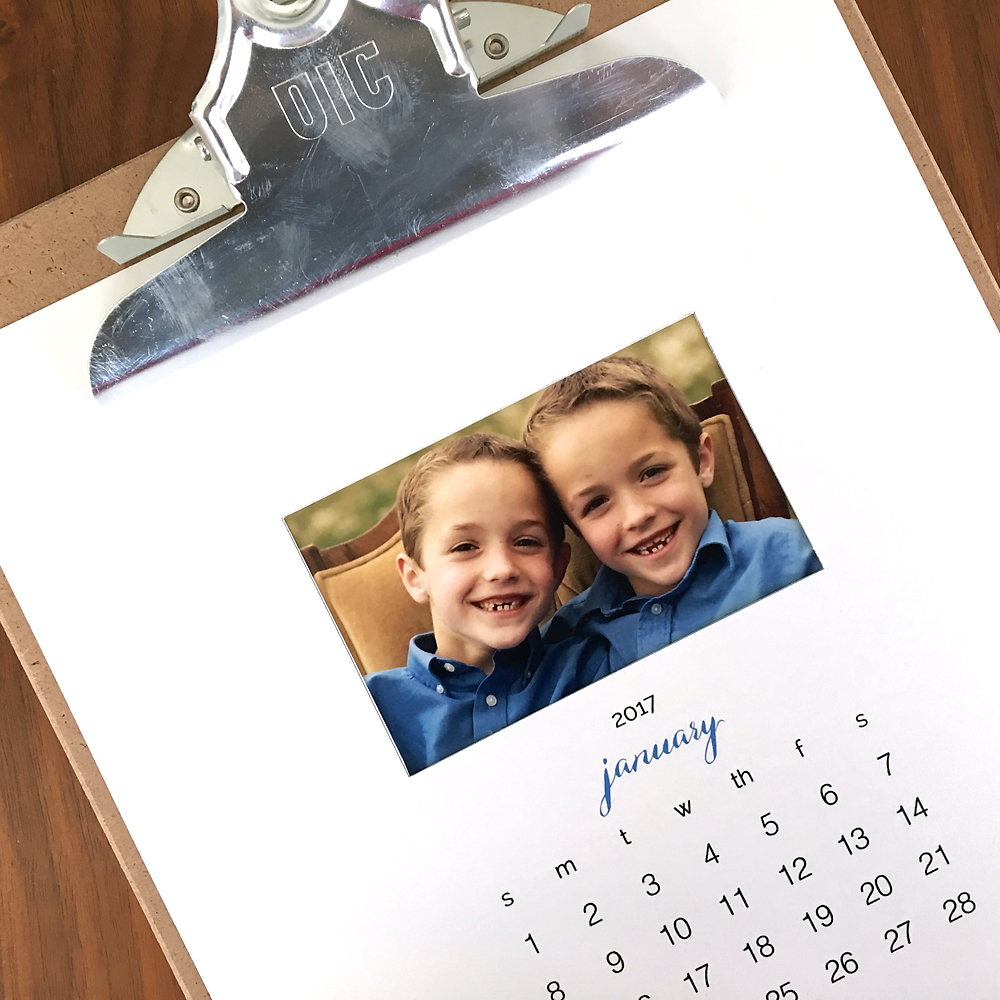 All you have to do is print out the pages onto cardstock, cut out the photo window, tape a 4×6 photo behind the window, and stack all the pages together on a clipboard or in a document frame. Nice.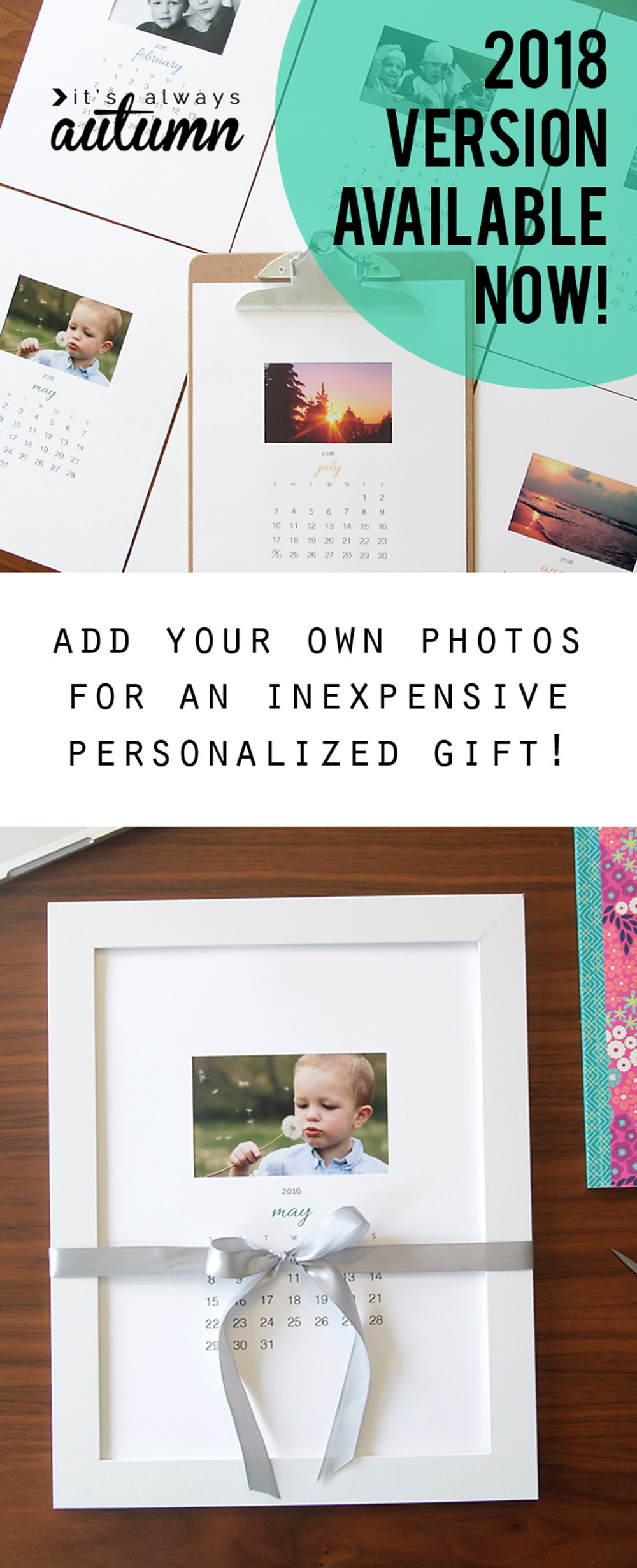 Use pics of your own kids to make a calendar for your spouse, or old family photos to make a calendar for your mom, or even pretty scenic pictures you can find free on the web (and I'll tell you where) to make a calendar for coworkers, teachers, or anyone else.
How to make a DIY photo calendar
To make a 2018 photo calendar, you'll need to download the free printables by clicking here. Print them onto sturdy cardstock at 100% or full size.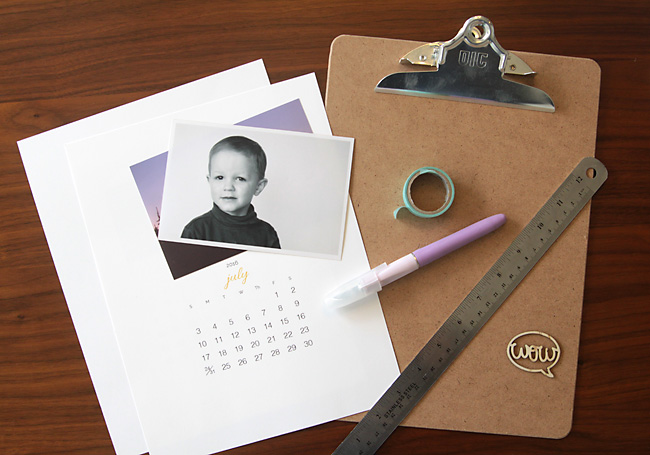 Use an exacto knife and ruler to cut out the box on each page of the calendar, then attach a 4×6 photo behind it.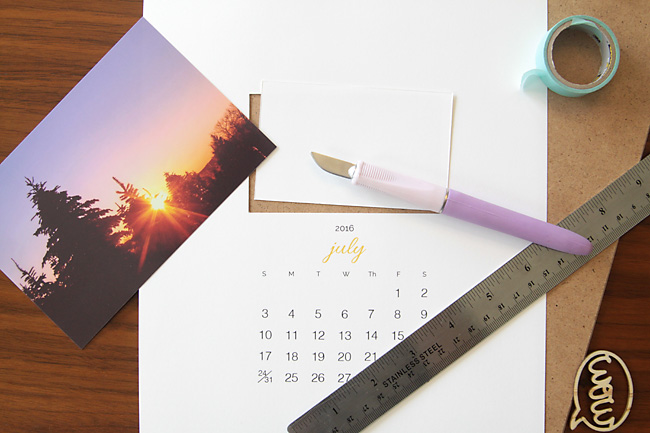 Cutting a window out of each calendar page looks cool because the calendar page now "frames" the photo, but if you want to make things really easy you can skip cutting out the box and trim a photo to just larger than 4.5 inches wide and 2.75 inches tall and adhere it over the box instead.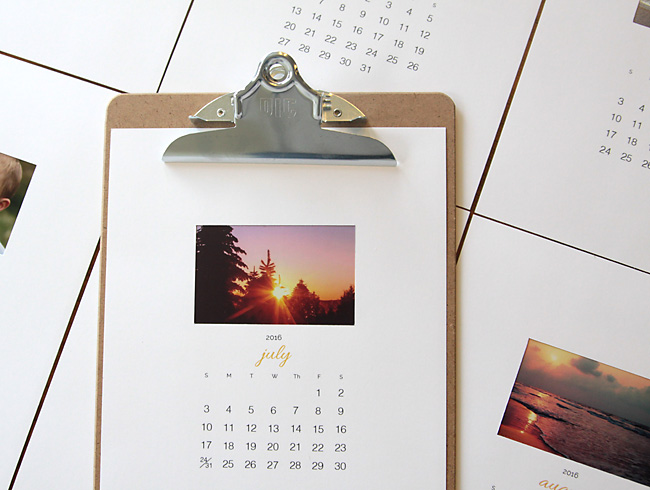 Here's a quick video that shows the process:
Once all the pages are complete, slide them into a clipboard and you're ready to give your handmade photo calendar away!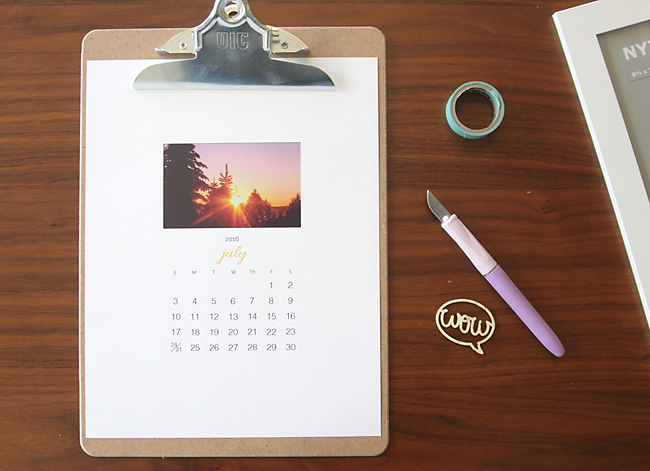 If you want to give the calendar pages in a frame, either purchase an 8.5×11 document frame, or trim 1/2 inch off the top and bottom of each page and 1/4 inch off each side so they'll fit an 8×10 frame.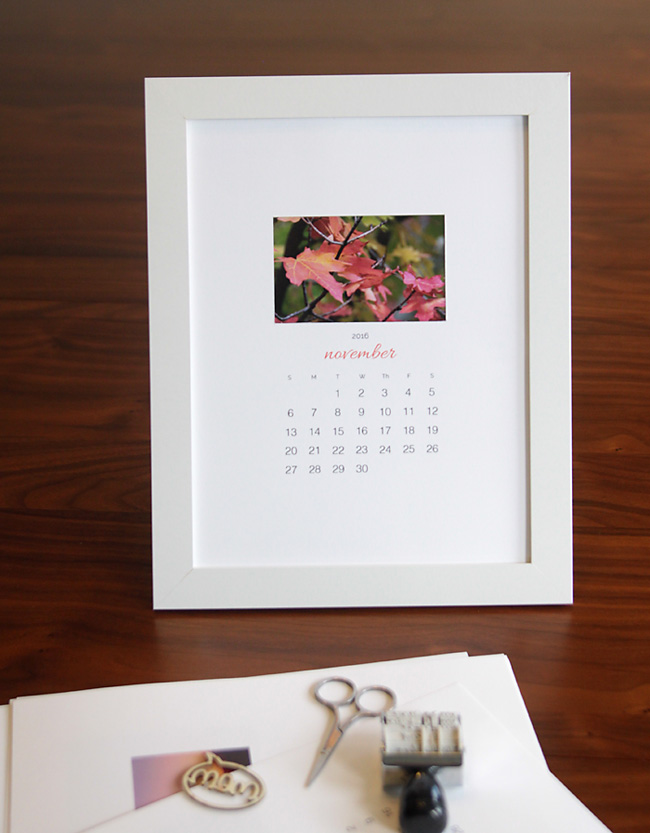 Either way it makes a very pretty, minimalist/modern gift.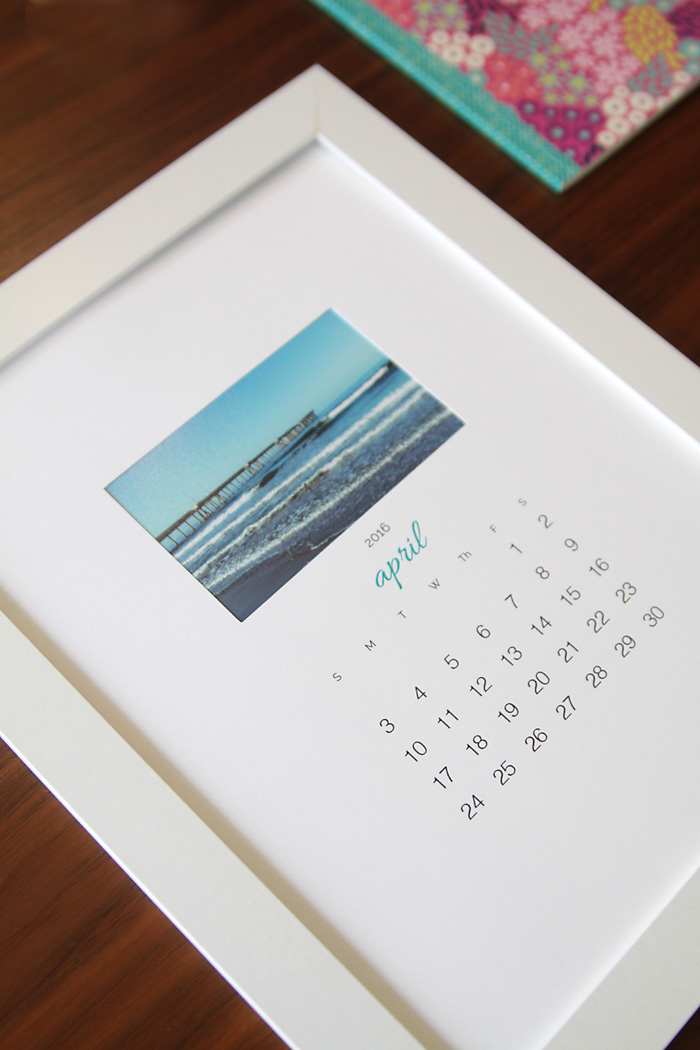 If you're looking for beautiful, free stock photos to use in these calendars, check out Stock Snap. It has a searchable collection of beautiful photos that are absolutely free to use. It's a fantastic resource!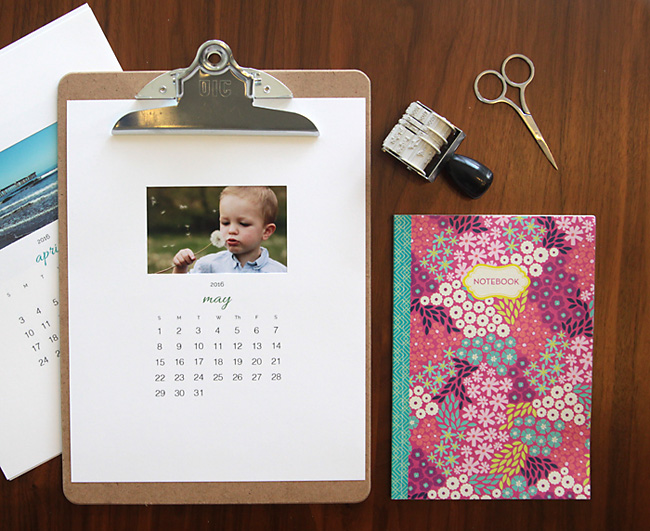 Download the 2018 Photo Calendar Pages by clicking here.
And if you like the calendar, but are looking for something smaller, check out my Mini 2018 Photo Calendar instead!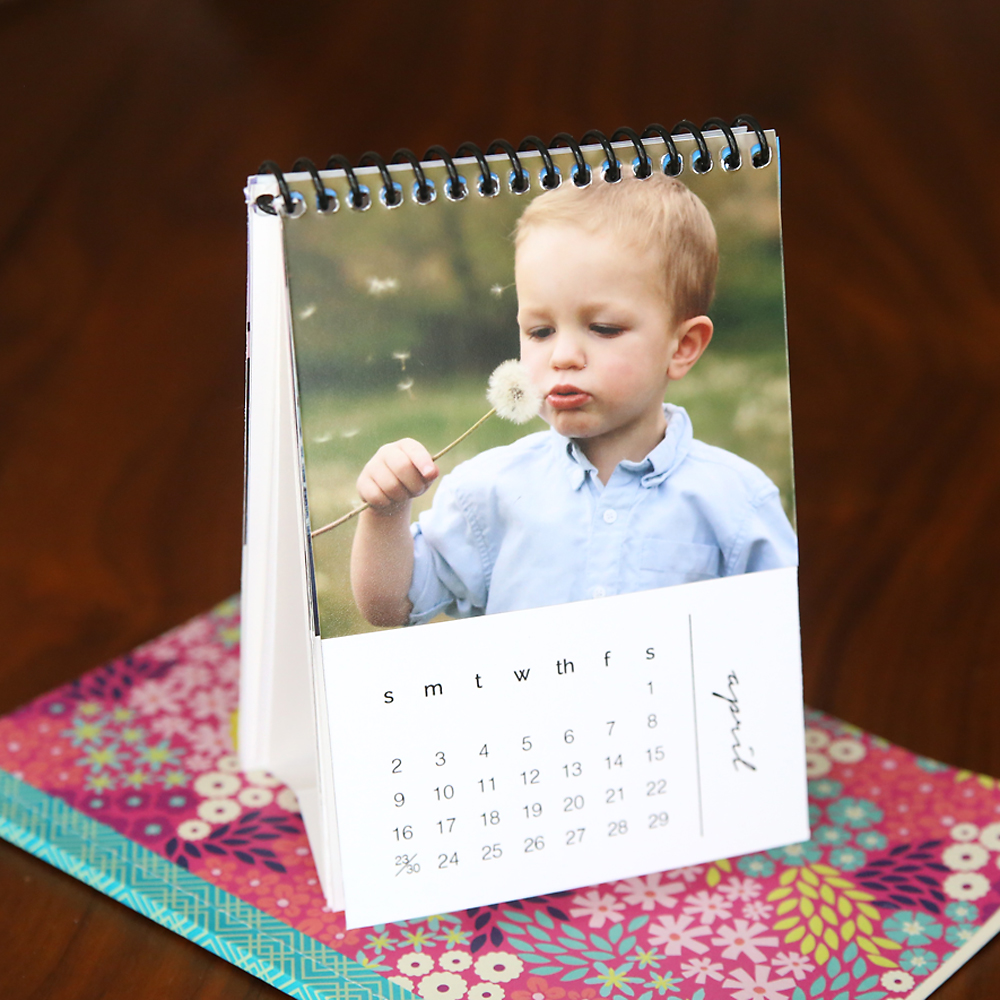 Looking for more handmade gifts? Visit these posts!
25 DIY gifts people actually want
Easy, ultra-luxe fleece blankets
How to put Grandma's handwritten recipe on a tea towel