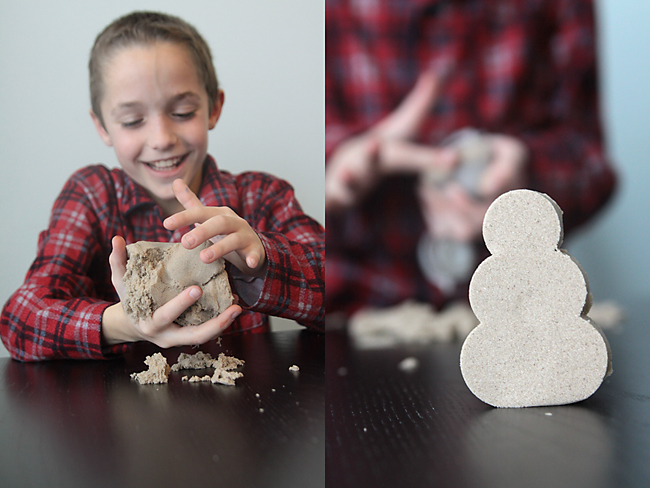 We got a fun package in the mail this week – Uncommon Goods sent us a package of Kinetic Sand, one of the fun products on their list of unique stocking stuffers. Keep reading to see what my kids and I thought and for a chance to win a $50 gift certificate to get some stocking stuffers of your own!
The kinetic sand is kinda crazy cool. It looks and feels just like normal sand from the beach, except that it stays together as you play with it instead of spreading all over the place (the product description says a "secret binding agent" keeps the granules together). It's fun to run your hands through it, just like beach sand, but when you squeeze it together it holds a shape: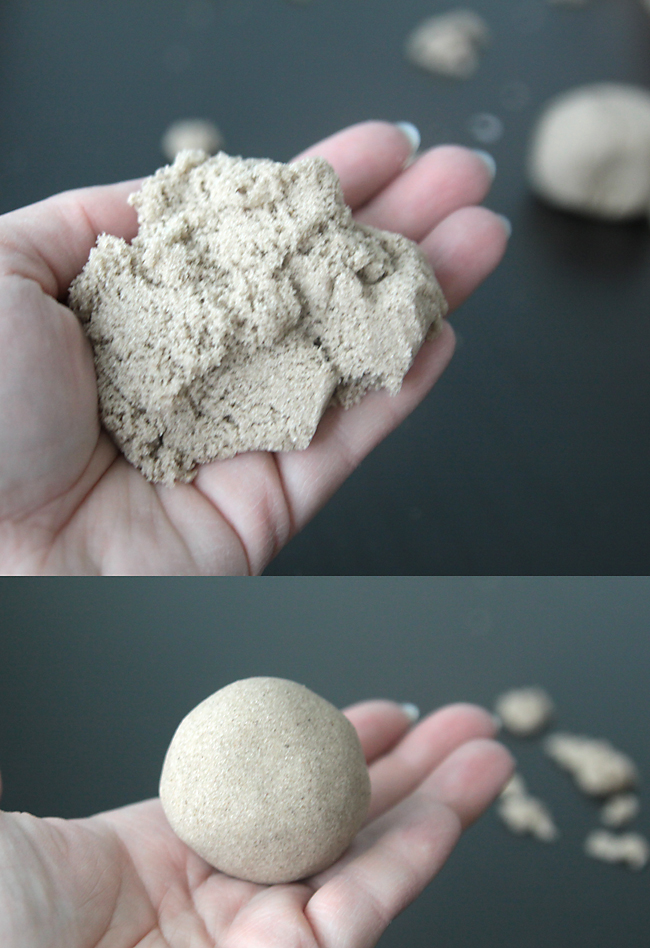 My kids went to town with measuring cups, cookie cutters, and play-doh molds: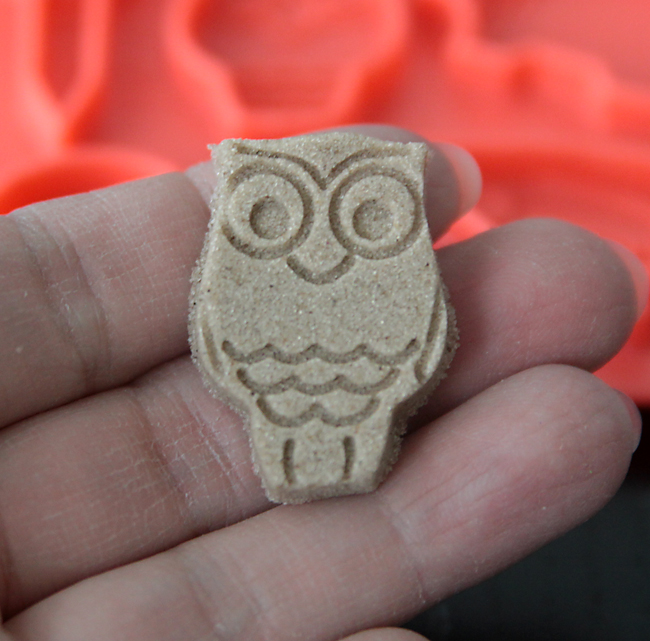 The sand stays together in simple shapes, like a perfect mold of a measuring cup, but when you start stacking the sand shapes on top of each other  cracks form and it slowly falls back into a pile. I thought that would be frustrating for my kids, but they thought it was hilarious.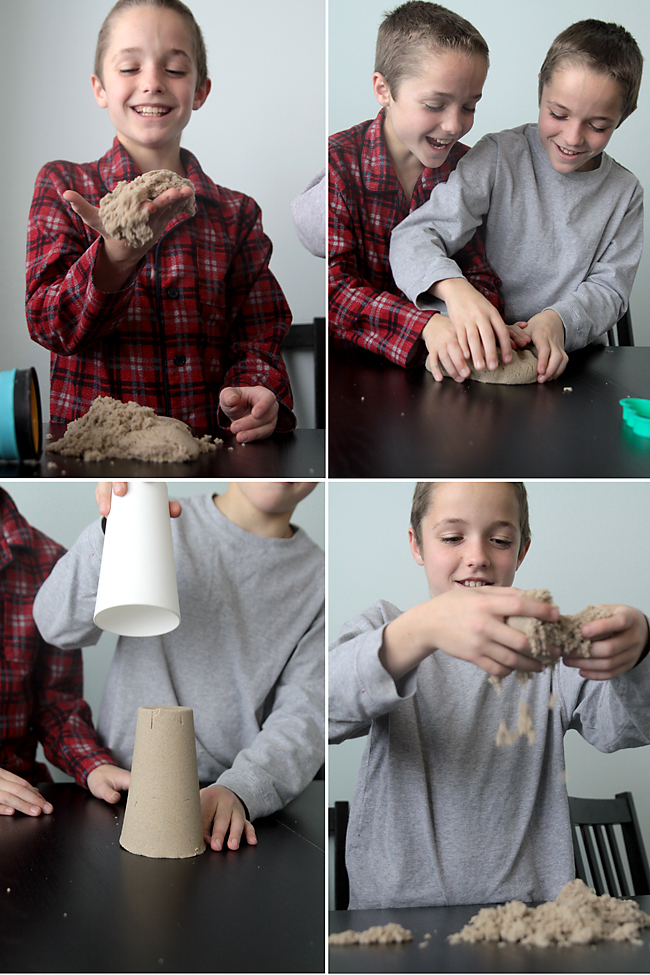 The ten years olds had just as much fun as the two year old, smooshing, shaping, and just letting it drip through their fingers. I asked them what they thought and one said "It's awesome!" while the other said "Thanks for getting this for us!"
I received the 1kg package, which retails for $15 and is about 3-4 cups of tightly packed sand. It's not a ton of sand, but three of my kids were able to play with it at once, although I'm sure they would each prefer to have their own. The sand does have a slight odor which didn't bother me at all and wasn't noticeable to my husband, but one of my kids objected to it after playing for a while. I don't know if the odor dissipates with use or not. The sand wasn't too messy – my two year old dumped some on the floor and since it clumps together it was pretty easy to clean back up. All in all it's a really fun product.
Kinetic sand is one of the many unique items sold by Uncommon Goods. Half of the items the retailer carries are handmade, and almost all are made in the USA. You'll find gifts here that you won't find anywhere else, making it a really fun place to browse, especially if you have some hard to buy for people on your list. What's even cooler is that Uncommon Goods donates $1 from every single order to a charity and you can choose which of the charities they support you'd like your dollar to go to.
Just in time for Christmas, Uncommon Goods is offering a $50 gift certificate to one of my readers! Use the widget below to enter. Open to US residents only.