A few years ago I shared free printables for a mini photo calendar. The idea was simple: print out the calendar cards, add your own photos, and you have an easy, inexpensive DIY gift that anyone would love. Well, turns out people DID love the idea, because a few months later I started getting emails asking when the next year's calendar templates would be out. I'm now on round three, and the 2018 mini photo calendar templates are finally here. Time to get your holiday gifts started!

These mini calendar cards are sized at 4×6, which makes them nice for displaying on a desk at work, complete with your favorite photos of your favorite people. Last year I showed you how to bind all the months together and add a stand to create a flip book calendar, like this: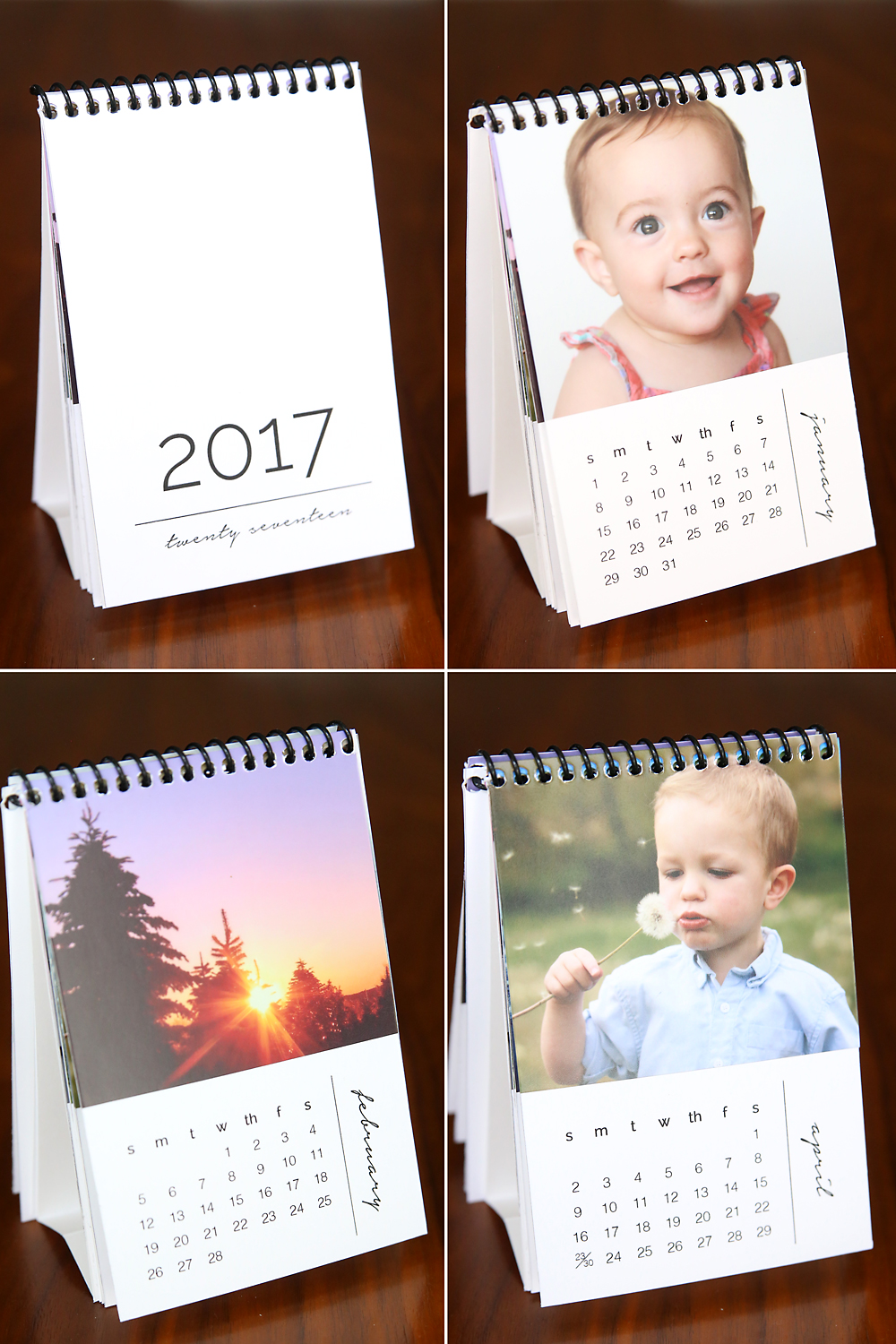 And this year I'm going to show you how add a magnetic backing to turn your mini photo calendars into magnets so you can display them on the fridge: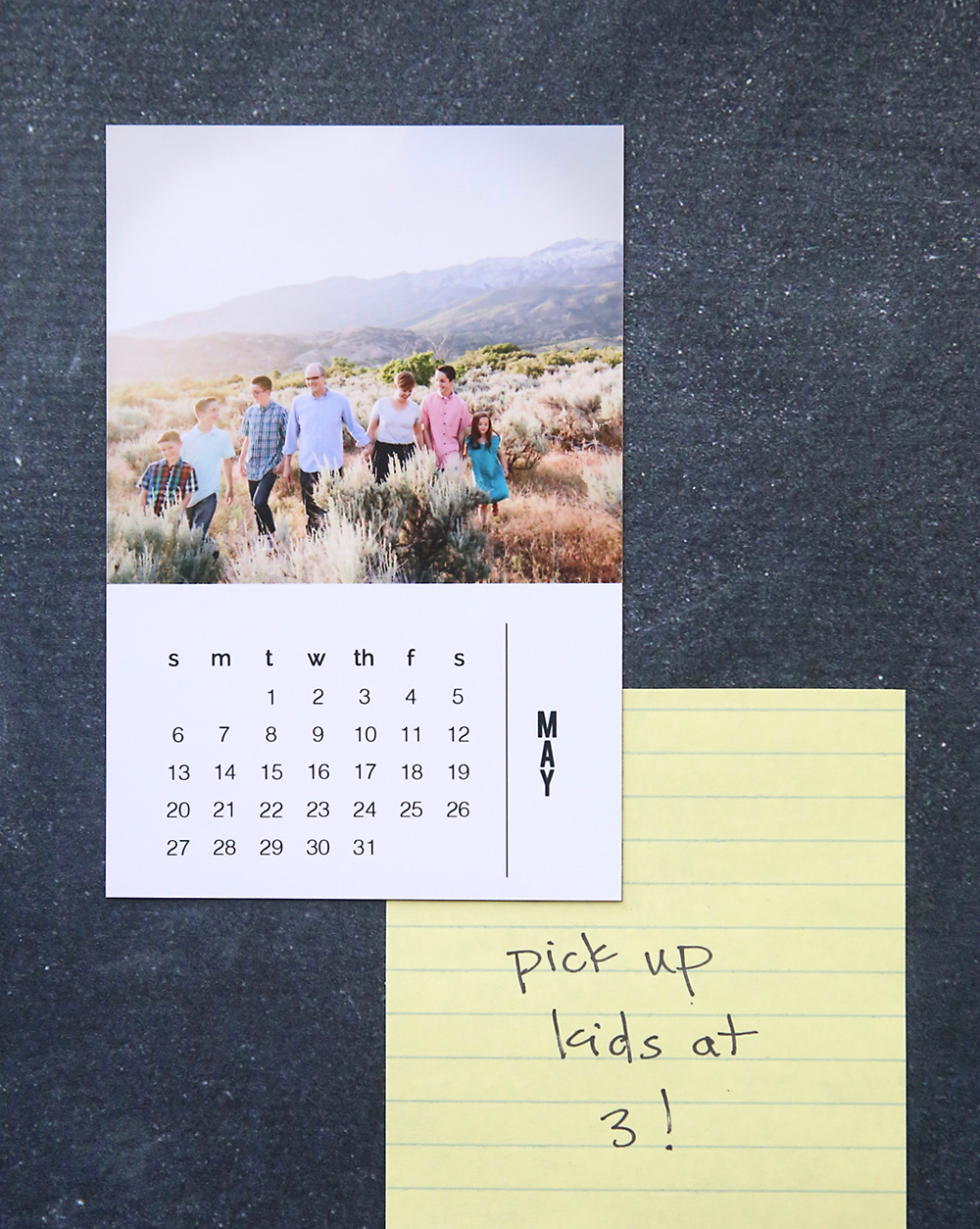 Cool, right? I'm also giving you the option this year of printing out the calendar pages and adhering your photos OR adding your photos directly into the calendars using Adobe Photoshop Elements! Either way these are super simple to make and turn out gorgeous. Thank you to Adobe for sponsoring this post.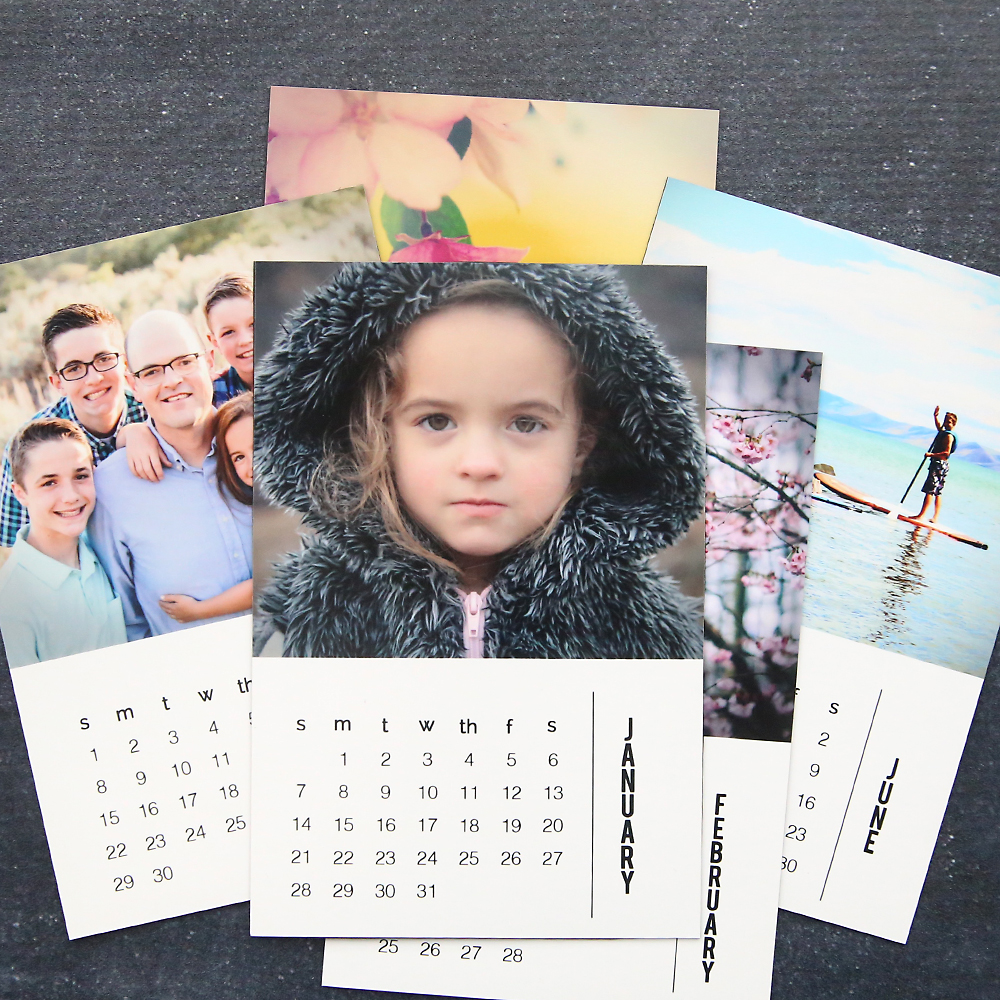 Free 2018 mini photo calendar templates
Ok, let's get started! If you would like to add your photos to the calendar templates using Adobe Photoshop Elements so there's no need to cut and paste your photos, CLICK HERE TO DOWNLOAD the .psd templates. These templates allow you to add your photos before printing. Once saved, you can either print all the months out at home or send them to your favorite photo processor to be printed as 4×6 photos. This will give you a really professional looking calendar. If you don't have Photoshop Elements, you can click here to download a free trial.
NOTE: If you do not want to add your photos to the calendars before printing, CLICK HERE TO DOWNLOAD the pdf files instead. You can print these files on 8.5 x 11 cardstock at home and then cut out the calendars and adhere your photos. For this version, please follow the instructions in this post from last year.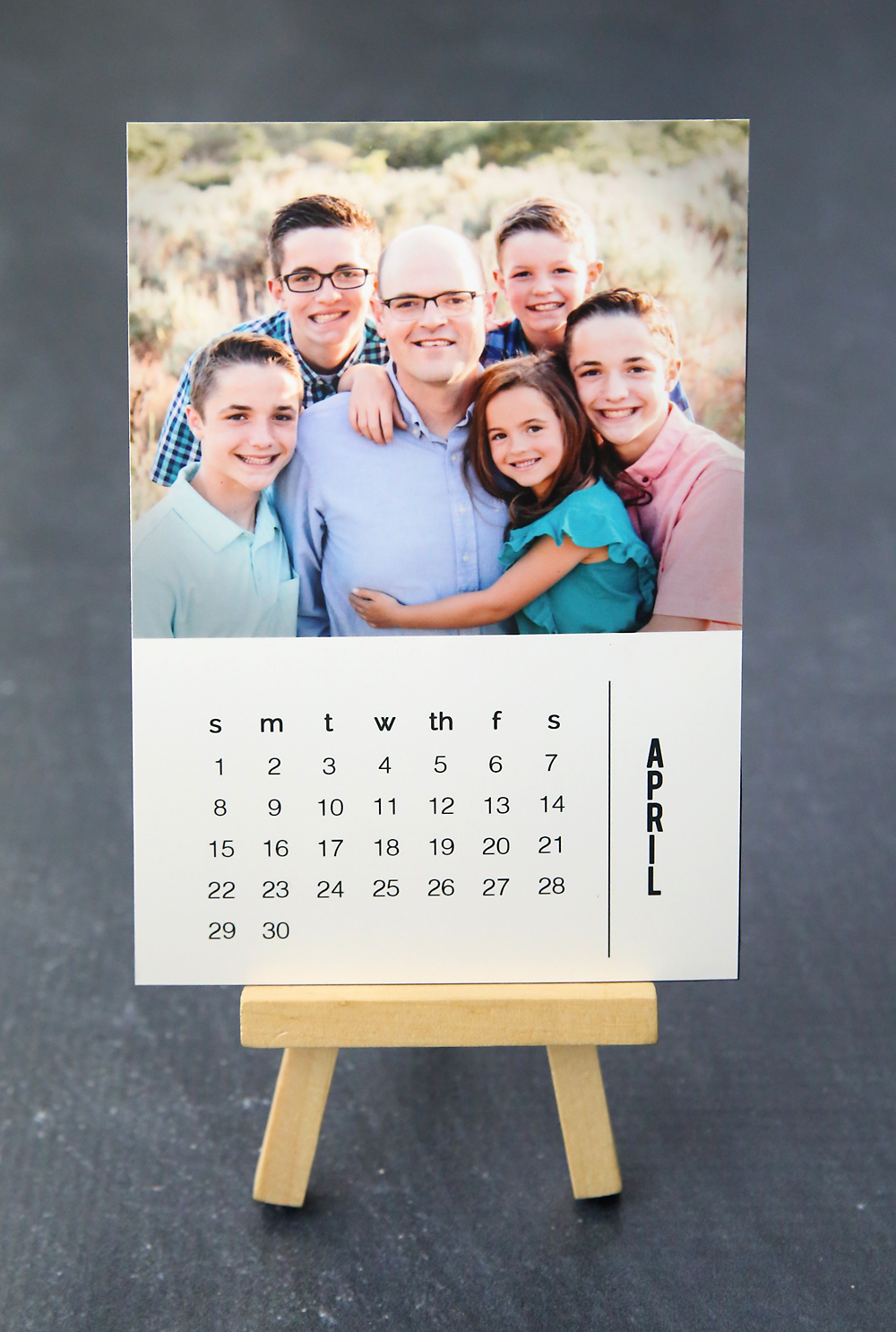 How to make a DIY personalized photo calendar
I've created a video to walk you through the simple steps for adding your photos to the calendar templates using Photoshop Elements 15. The video also includes a quick bonus photo editing segment that shows you how to add a vignette effect to your photos using one of the easy Guided Edits in Photoshop Elements 15. A vignette effect is a great way to make the subject of your photo pop. By subtly darkening the edges of your photo, the subject appears brighter and more vivid, as you can see in the example below: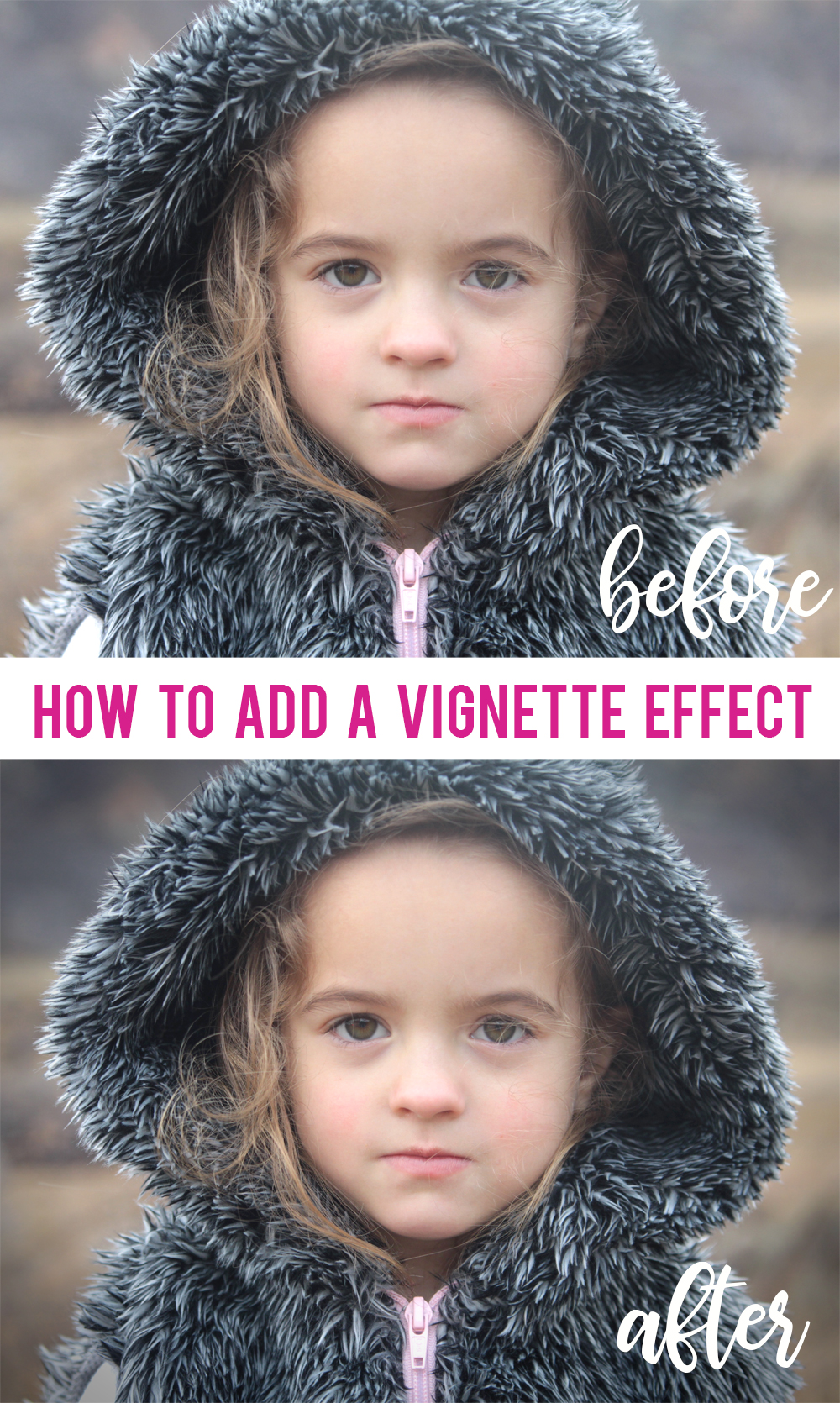 Watch the video:
Photoshop Elements is my go-to photo editing software. I use it nearly every day. Click here to download a free trial if you'd like to learn more.
How to make photo calendar magnets
Alright, one last step for those of you who'd like to turn your calendar cards into magnets! Honestly, this is so easy I shouldn't even call it a step. I just ordered a set of 4×6 adhesive magnet sheets from Amazon. Since the magnet sheets are already the same size as the calendars, all you have to do is peel off the white backing and stick the adhesive magnet sheets to the back of your calendar cards!
This quick video shows how it works: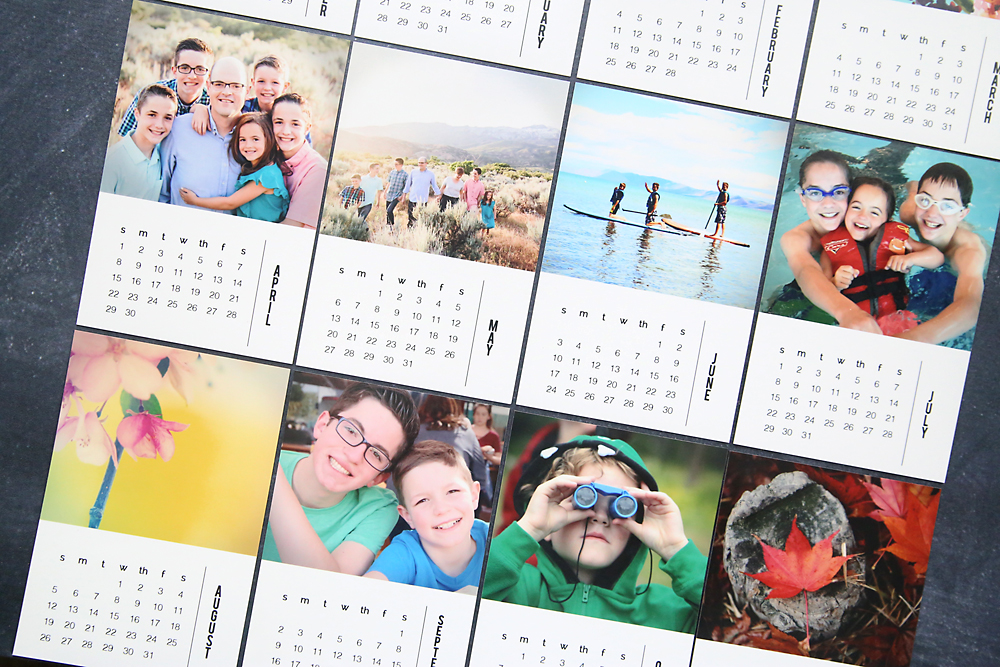 I hope you enjoy this easy and inexpensive DIY gift idea – let me know if you make one. Thanks!