Every year I have big plans to have all my holiday shopping completed by Thanksgiving, and every year when turkey day rolls around I've hardly even started. And every year the list of people to shop for gets a little bit longer… Since there's not tons of time left to shop, I've created some printable holiday shopping planning pages in the attempt to simplify the gift procurement process.  And at the end of the post I've included links to ten more holiday planning resources.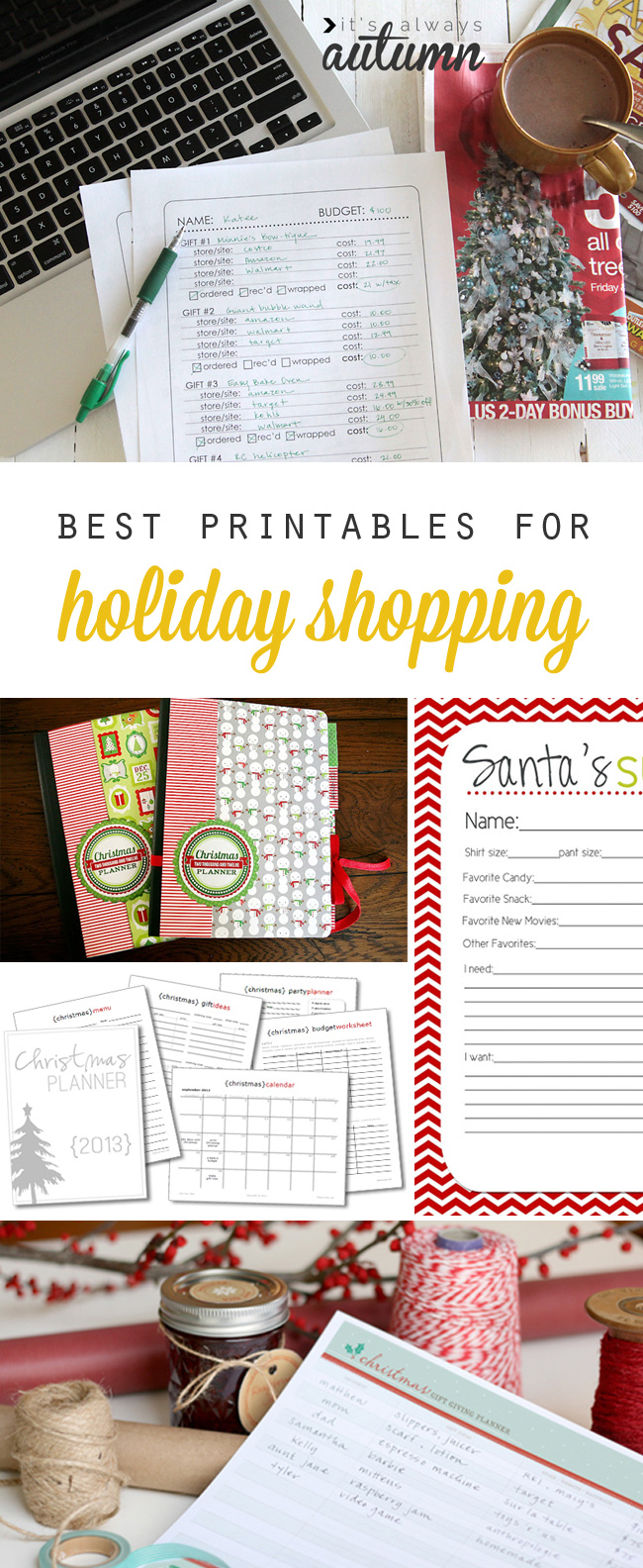 Even though I'm not super organized when it comes to my holiday shopping, I always make lists of who I need to buy for, gift ideas, and budgets for various people. I made a family budget planner, where you can keep track of how much you'll spend on each person within the family and a friends budget planner (same thing but for friends, neighbors, teachers, etc.). I included a basic gift planner where you can list all the gifts you plan to give a single person and the cost. And lastly, I created a comparison shopping planner where you can note which sites or stores have the best price on each item. Click on each link in this paragraph to get the printable PDF. They look like this: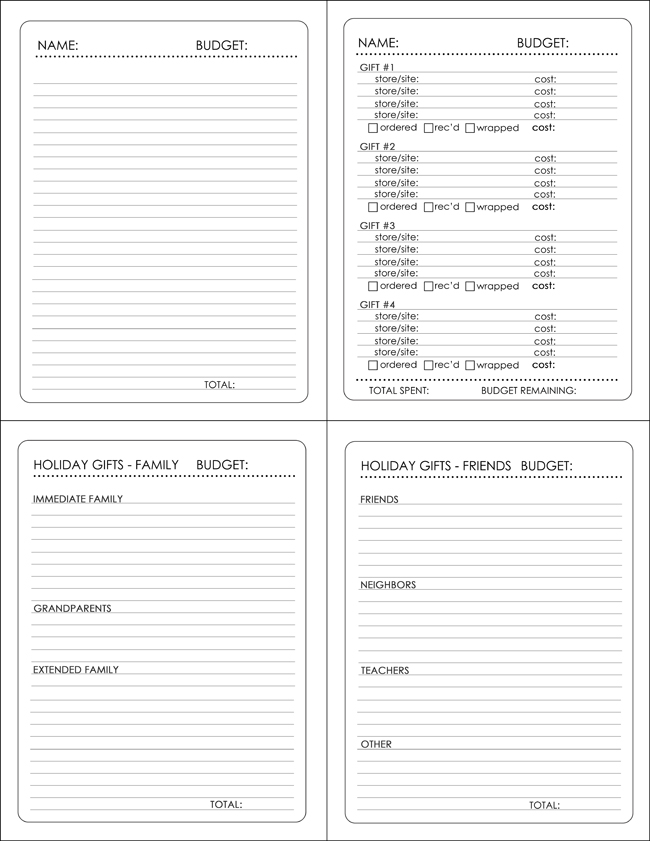 They're all just b&w – I could have made them cuter, but I hate wasting colored ink on something boring! And if these printables aren't quite what you're looking for, here are ten more resources for planning your holiday shopping:
1. This pretty printable from Christmas Planner will help you keep all your gifts and recipients organized.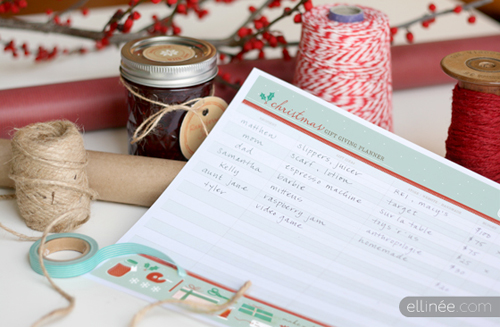 2. Christmas planner pages from Botanical Paperworks. This set of printables includes a gift planner as well as a baking planner, dinner planner, Christmas card planner, an activity planner.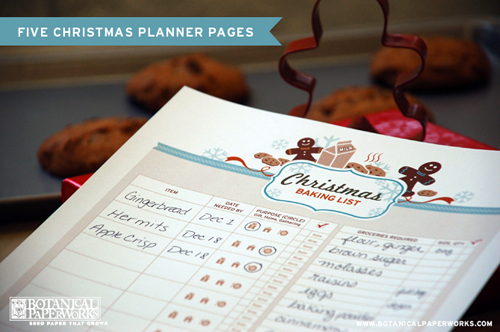 3. Gift planner worksheet from Life in Yellow. This cute at-a-glance planner lets you keep track of nine recipients on one page.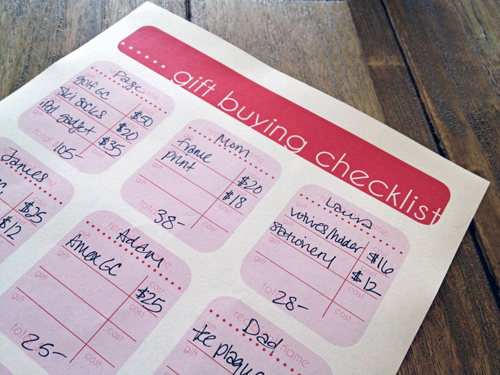 4. Planning printables from Lovely Little Snippets. This bundle includes a couple different planning pages, but my favorite one is the "Santa's Survey" you can print out for each of your kids to help keep track of what they want plus sizes, colors, etc.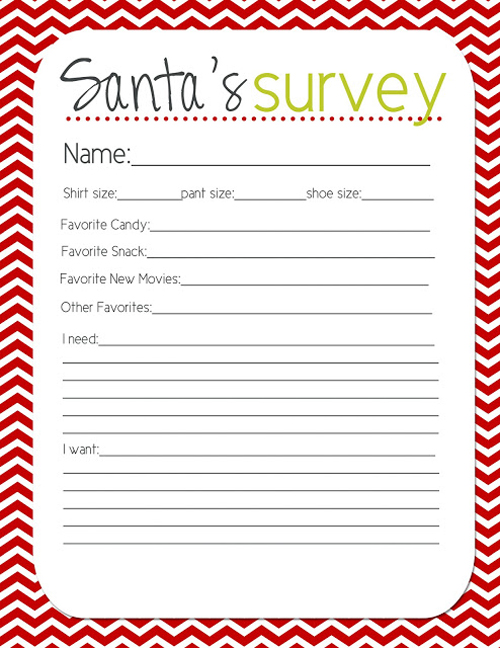 5. This gift giving printable from I Heart Organizing includes spaces for recipient, gift idea, details/sizes, where to buy, amount budgeted, and actual amount spent.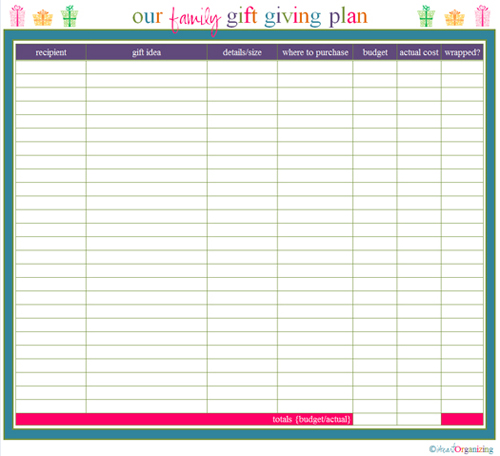 6. Christmas Your Way offers a huge list of printable for a holiday binder covering everything from gifts to decor, baking, cards, and more.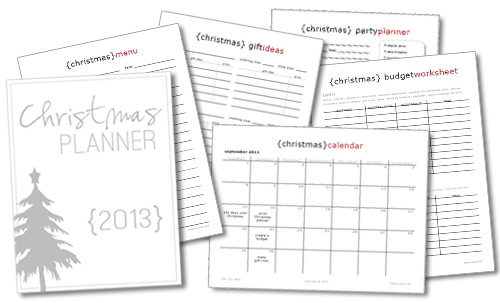 7. Real Simple Magazine offers a Christmas countdown checklist. It's not a printable planner, but it gives you a timeline for all the things you need to prepare and reminds you when to get started.
8. The gals at eighteen25 get together to create super cute Christmas Planners each year. They create their planners from composition notebooks, and offer free printables and instructions showing you how to make your own. This would be a fun activity for friends or sisters to get together and complete after Thanksgiving dinner.
9. If you don't want to bother with printing out lists, check out The Christmas List app. Looks like you can easily keep track of everyone's lists, plus what you've purchased for whom, and the app will even tell you how much money you have left for each person. Pretty slick.
10. Here's a pretty nifty website: My Perfect Gift. You can create online gift lists (registries) and then share them with family and friends. I can imagine any grandma who's shopping for 30 grandkids would love to have all the lists in one central place. Cool idea, right?
I hope one of these ideas makes the next few weeks a little simpler for you!