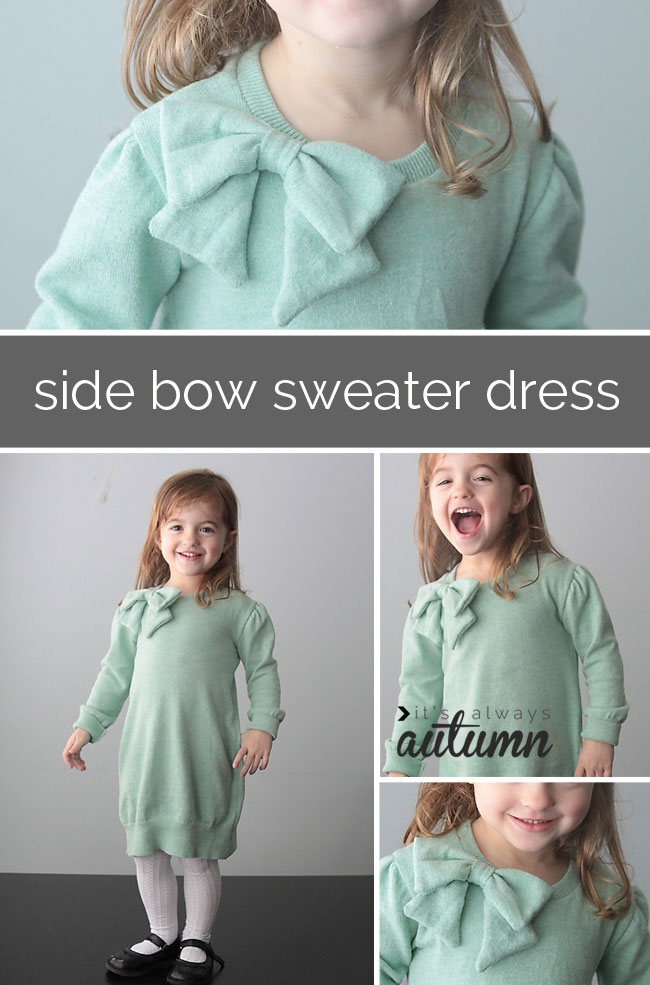 The thrift store I shop at most often has recently discontinued 99 cent Mondays, much to my dismay. Luckily, I snagged a beautiful mint green men's sweater on the final 99 cent Monday. It was originally intended to become a sweater for me, but I accidentally sewed it up in the size I wore four children ago. Alas, sewing failure. When I was done berating myself for messing up what was going to be a gorgeous sweater, I cut it down once more, this time into a sweater dress for my daughter. And then I added a bow for extra beauty. (Anyone know the book that quote comes from? Tell me in the comments and you'll win . . . the satisfaction of knowing you read to your kids.)
Cutting a larger garment down into a smaller one is really pretty easy, especially once you've done it a time or two. For step-by-step instructions, check out this post. For another example of going from a sweater to a dress, see this post. To add a bow for extra beauty, keep reading!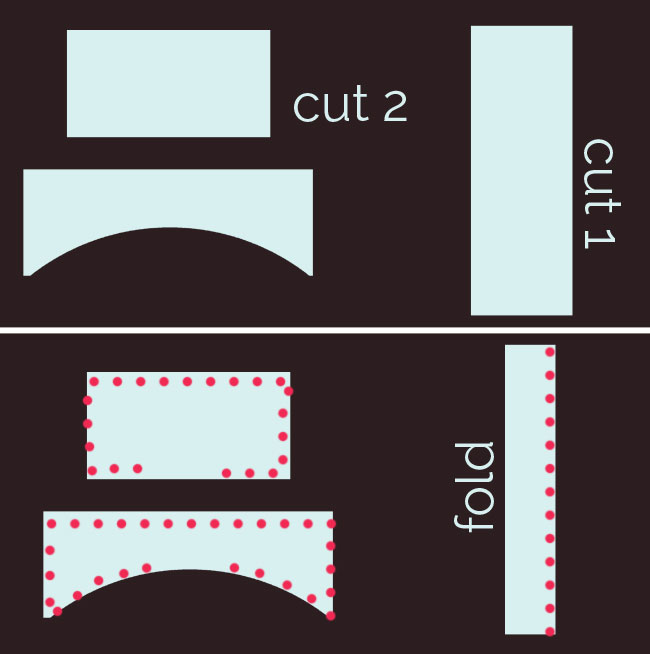 Cut bow pieces as shown above from some of the extra fabric left after you've cut your dress pieces. Just eyeball the size you want and cut the general shapes shown above. Sew along the dotted lines with right sides together, leaving an opening on two pieces as shown, then turn everything right side out.
Layer the pieces together, as shown below.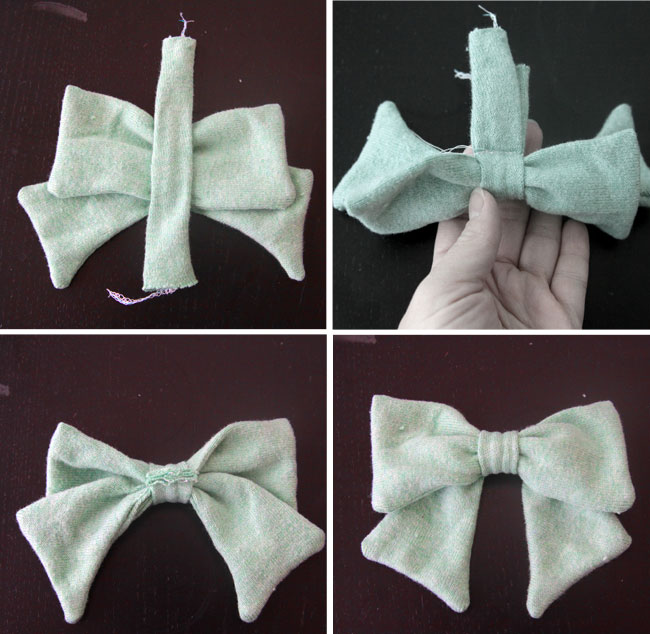 Following the photos above, sew the long narrow strip to itself on the back side of the bow, then trim the seam allowance down short. You can then hand sew the bow to your dress, or just attach it with a safety pin (which is what I did).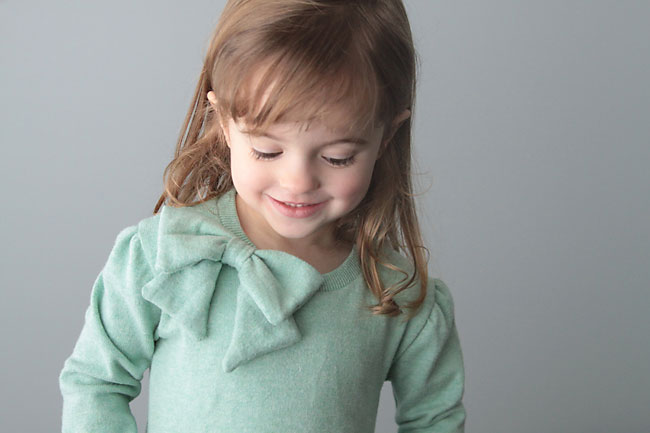 If you liked this post, check out my other refashion/upcycling projects here. 
Never miss a post: f a c e b o o k | p i n t e r e s t | t w i t t e r | s u b s c r i b e