Today I'm participating in the Pattern Anthology's Winter Wonderland pattern tour. The four designers behind Pattern Anthology have released eight new patterns, all up for grabs now right here! The designers do a great job putting together pieces that are perfect for mixing and matching. I got a chance to sew up the Sweet Bonnie Top and do a little remixing while I was at it.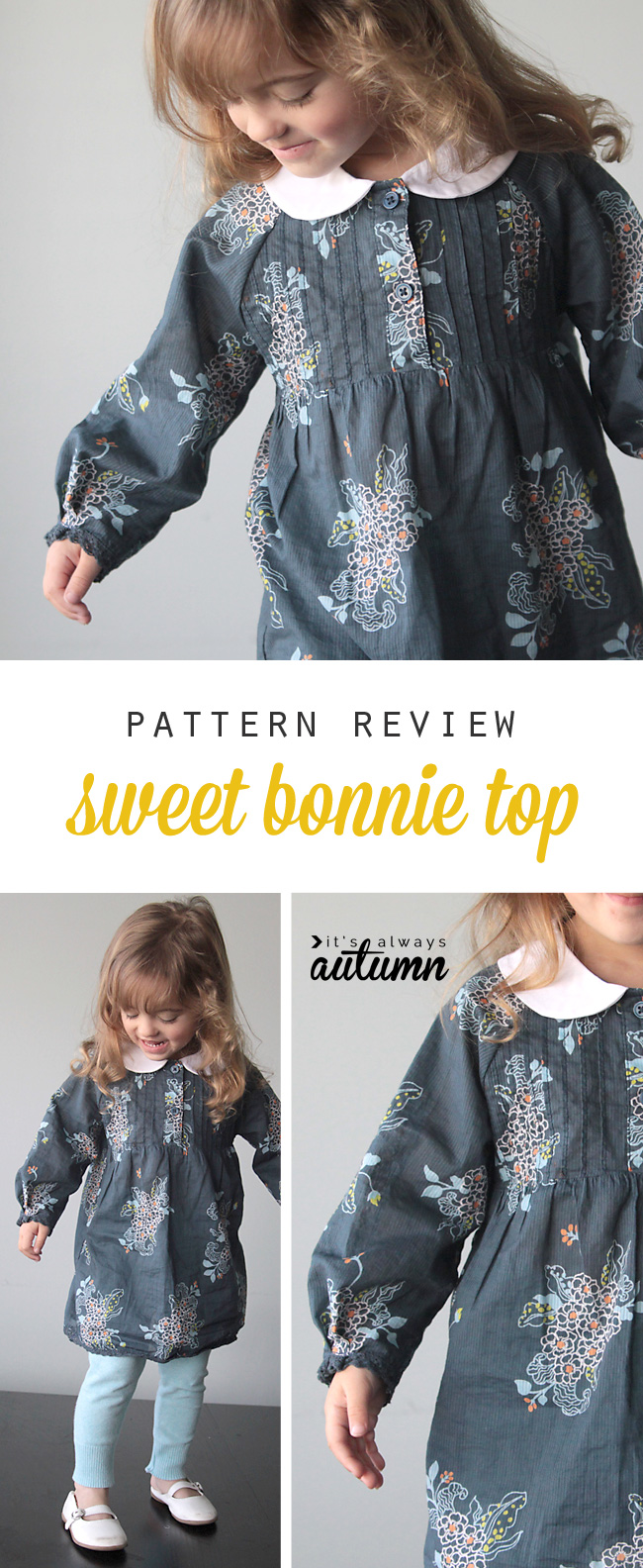 The sweet bonnie top features a peter pan collar (which you all know is right up my alley), raglan sleeves, an easy, comfortable fit, and a cute exposed zipper in the back. I decided to make a dress instead of a shirt because that's what my daughter needs in her wardrobe right now, and I decided to start with a thrifted blouse and upcycle it because that's what I do. Here's the before: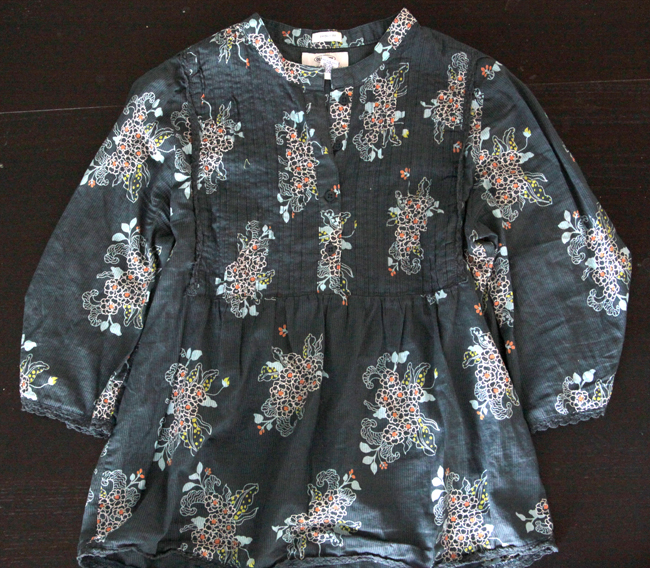 Usually when I refashion clothes I just start cutting and see where I end up, which sometimes works out and sometimes doesn't. It was actually a really nice change to use a pattern for once – everything turned out perfectly and I didn't have to unpick a thing 🙂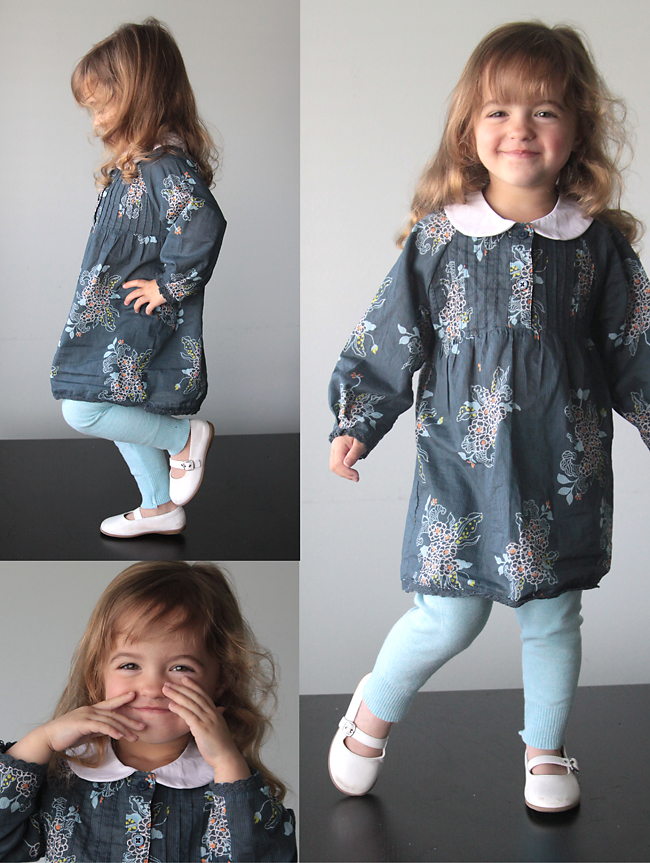 Because the shirt already had buttons down the front I was able to skip the back zipper, making construction a little simpler. And because I was able to use the existing sleeve and bottom hems, it came together really quickly. This is my favorite part of refashioning or upcycling – I end up with pretty details like this pleated front with hardly any work.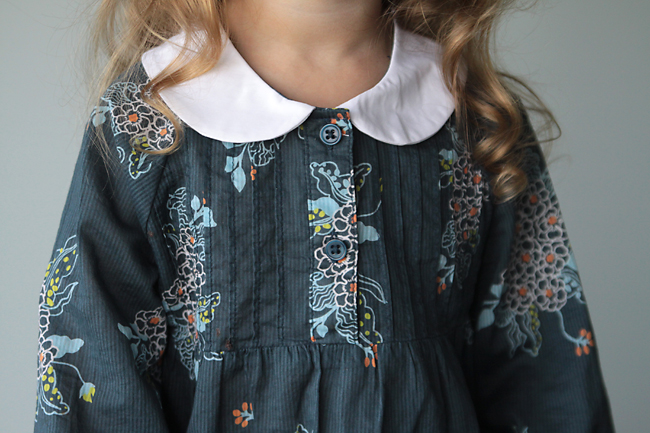 The Sweet Bonnie top has short and long sleeve options. The long sleeve ends in a cute gathered cuff. Since I wanted to use the original trimmed of the sleeves I skipped the cuff as well, but I sewed three pleats into each sleeve to get the cute gathered look of the pattern.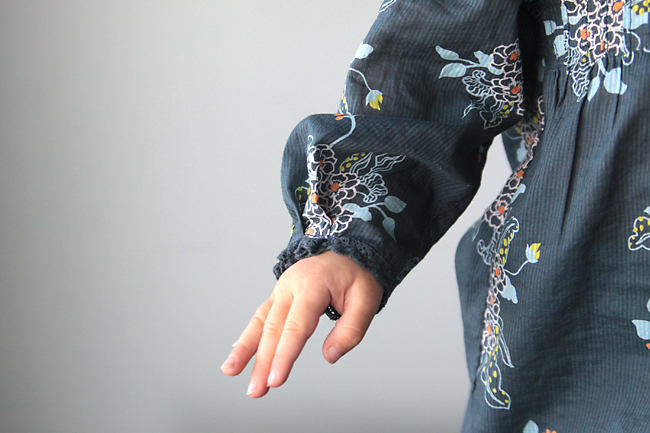 Since it's getting chilly these days I knew my daughter would need tights to wear with this dress and I just happened to have an old sweater vest that perfectly matched the blouse. Fifteen minutes later she had super soft sweater tights/leggings to go with her new dress: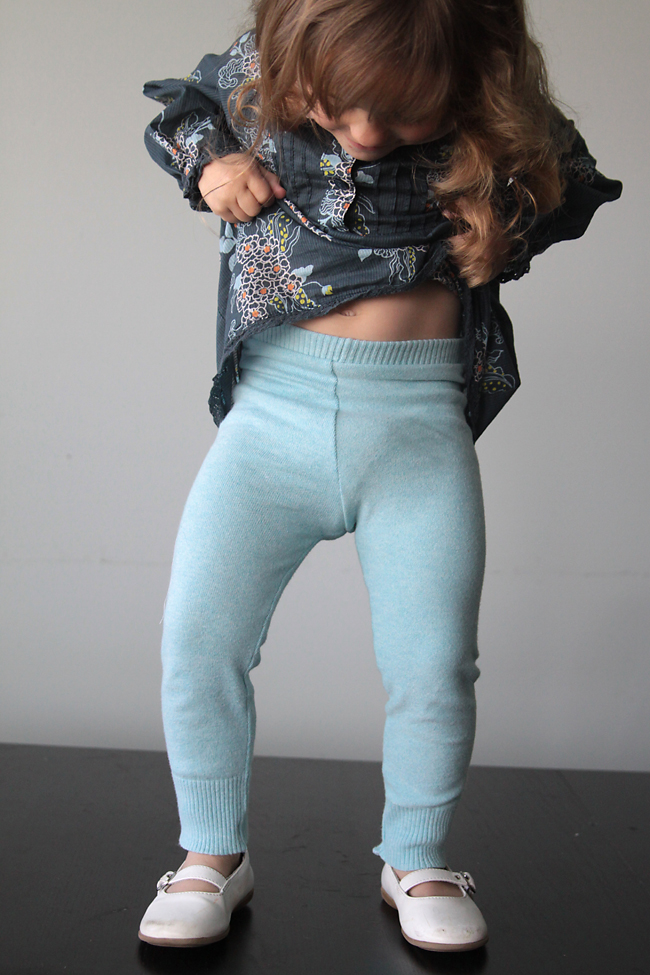 The verdict? Fantastic pattern! I'm already thinking up loads of ways I could customize it again. Here are all the other looks you can get in the Winter Wonderland pattern collection: