I love thrift stores and garage sales because I can hardly contain my excitement over getting clothes for my kids for just a few dollars. However, when you're thrifting it's easy for the clothes to look dated, so I try to stick to basics. Plain tees never go out of style. And they're the perfect candidates for a little "sprucing up." I used a small piece of leftover white knit to add a contrast neckline and cute back ties to this plain yellow tee, creating a cute little top for my daughter. (The best part? The shirt only took 1/2 an hour of work and cost $1! Add in a $2 skort and she has a thrifty little outfit that doesn't scream thrift store.)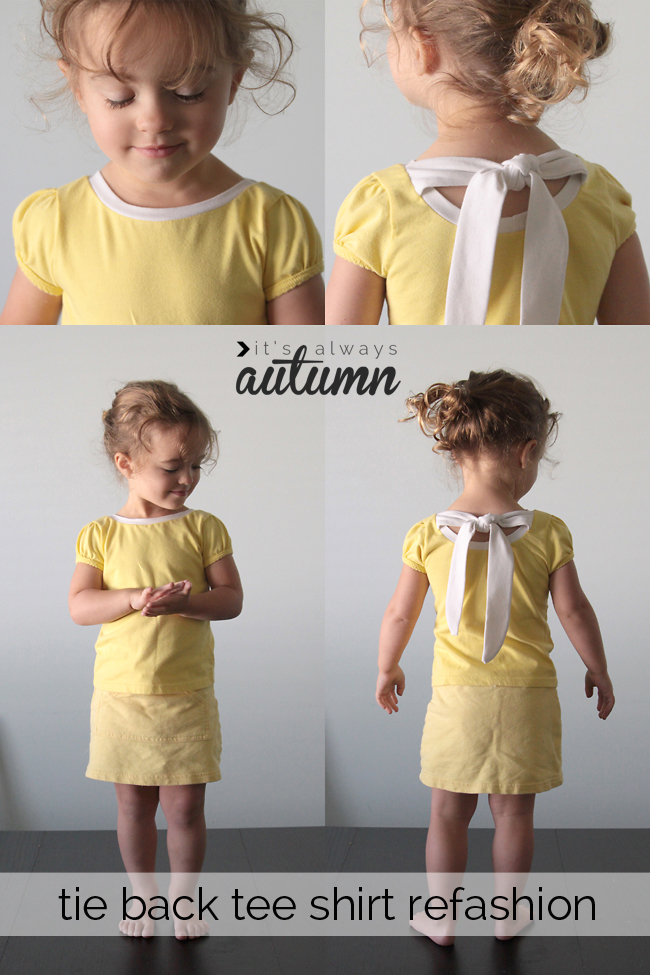 Keep reading for more photos and step-by-step tutorial.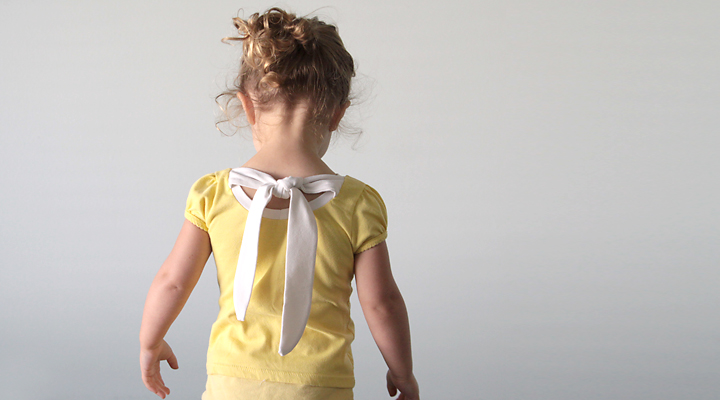 You might remember seeing this same technique used on a t-shirt dress upcycle I posted last month – here's the step by step!
You'll need a t-shirt and some knit fabric in a contrasting color. I used knit from an old white t-shirt, but if you need to purchase your contrast fabric you can probably get by with 1/8 yard. Make sure your contrast knit is soft and quite stretchy.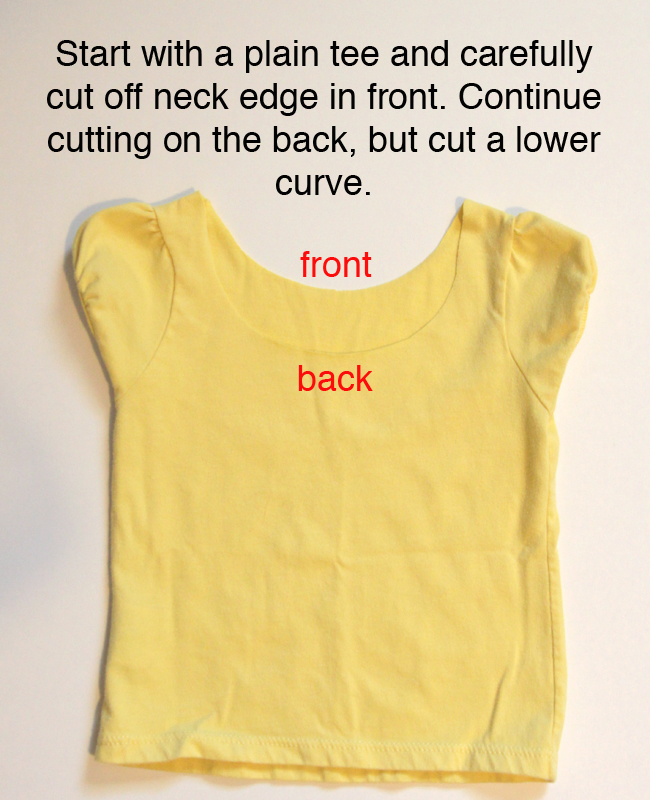 Feel free to cut the back curve even lower than what you see here for a more open back. Remember if you do so to cut a longer piece of ribbing than I recommend below.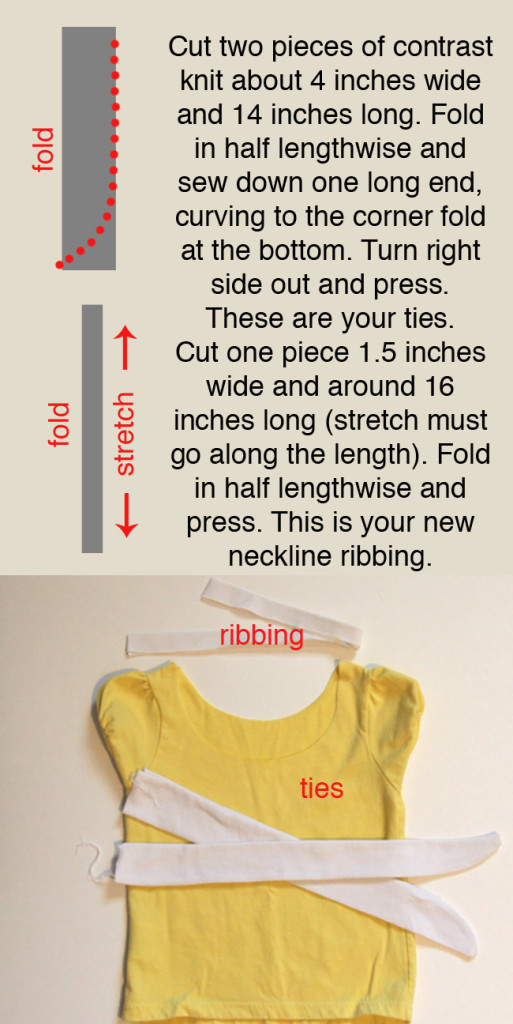 (These measurements are for a size 2t shirt. If yours is larger, you'll want to cut your pieces longer – the width can stay the same.)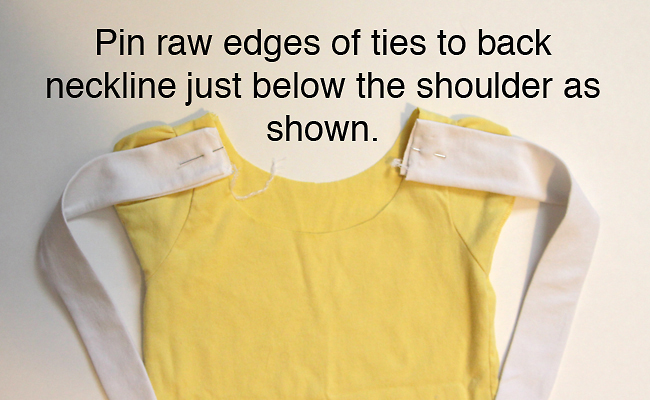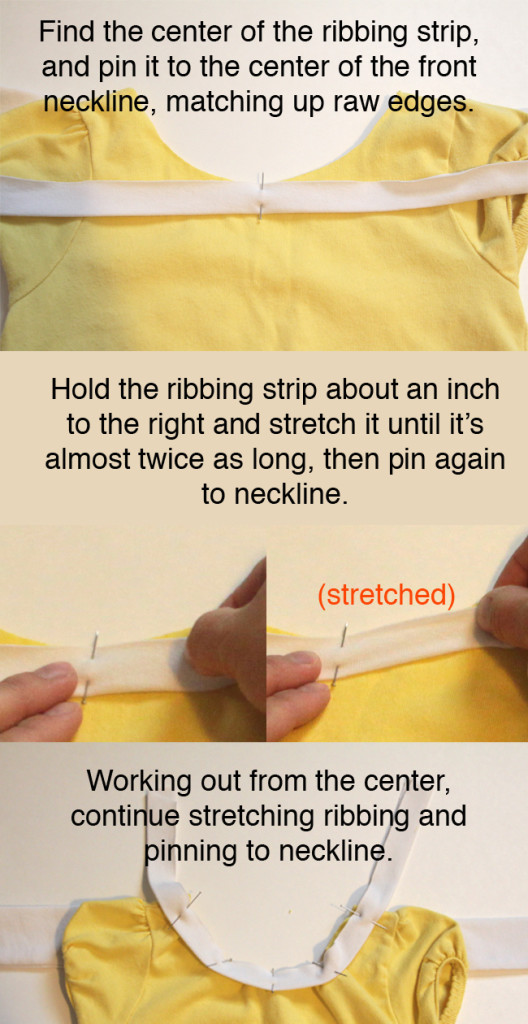 The neckline of the shirt is going to bunch up under your ribbing as you stretch it and pin – that's good!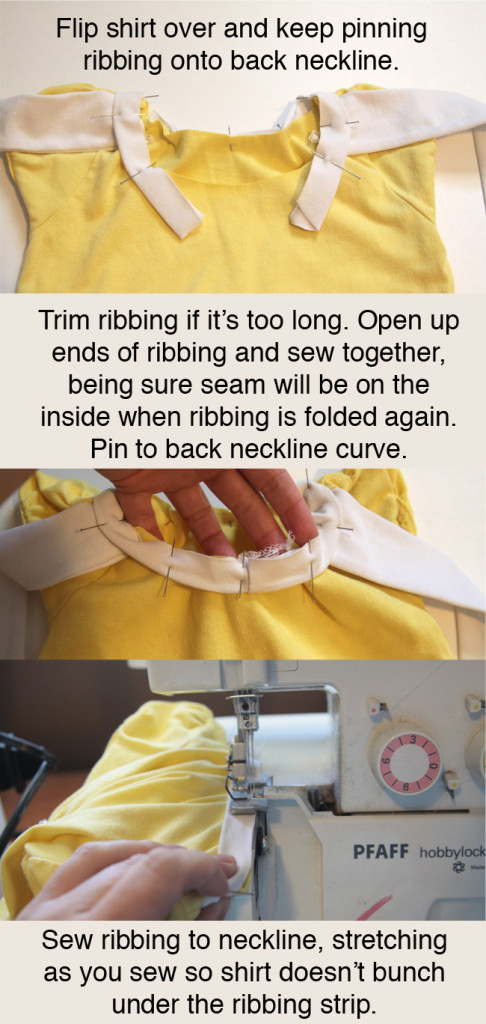 When you get the ribbing sewed on, flip it up and the seam allowance down. The neckline will look kind of wonky and stretched out – give it a good press with a lot of steam and it will look great. And you're done!
If you like this project, click over to this post to see how the tie-back neckline looks on a simple upcycled tee shirt dress (and get instructions for constructing the tee-shirt dress).