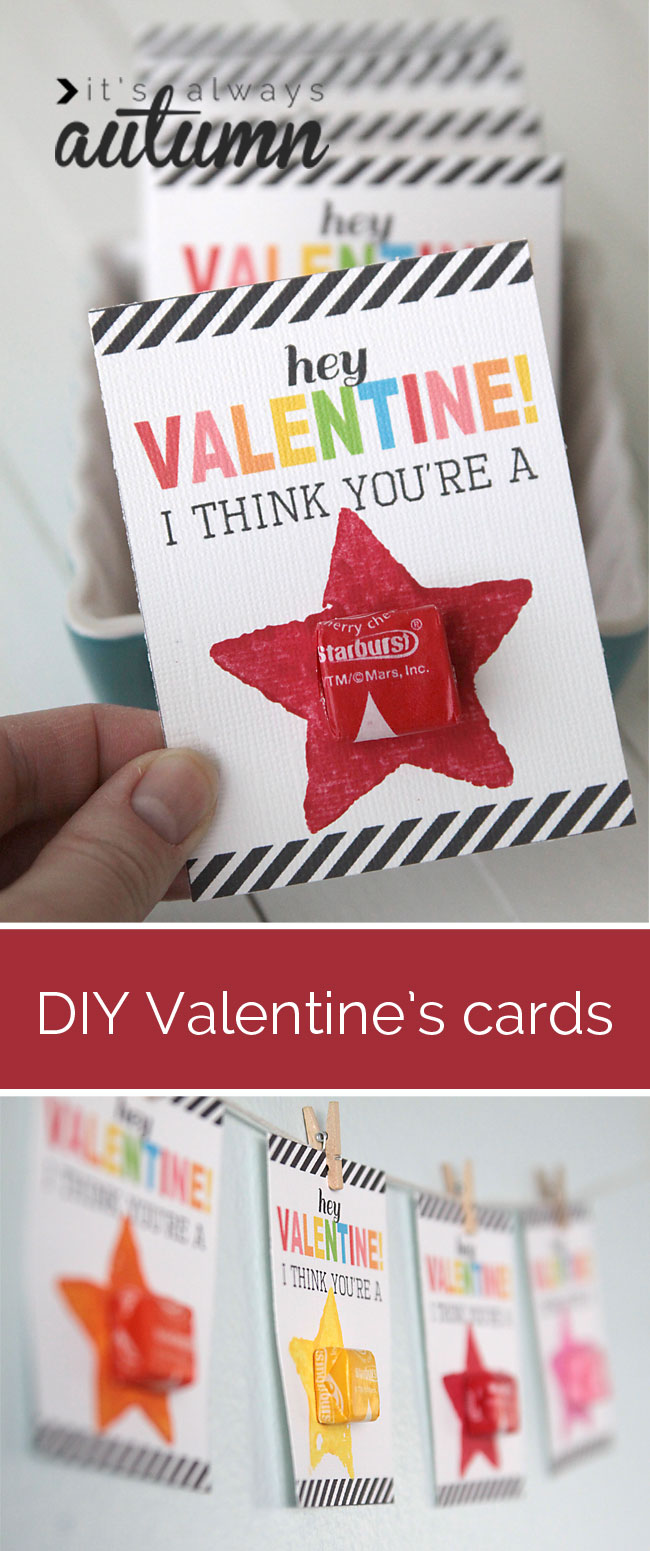 This year will be my five year old's first Valentine's Day at school, and he's heard a lot about what to expect from his big brothers. He keeps saying things to me like: "Did you know there's this day when we all give each other treats and cards? And we get to have a party! And it's all about love! And it's called Valentine's Day – have you heard of it?" Since he's so excited I decided to get on the ball this year and make cards with him for his friends. I came up with a cute printable "you're a star" Valentine's card. I printed out the cards, then helped my son stamp the stars on each one with acrylic paint.
There are tons of adorable DIY Valentine's Day cards out there (here are 20 of my favorites) but I really wanted the one we made to be something my son could feel like he played an important part in making. These are easy – so there's still time to put them together before the big day. Keep reading for the free printable and directions for making your own DIY "you're a star" Valentine's Day cards.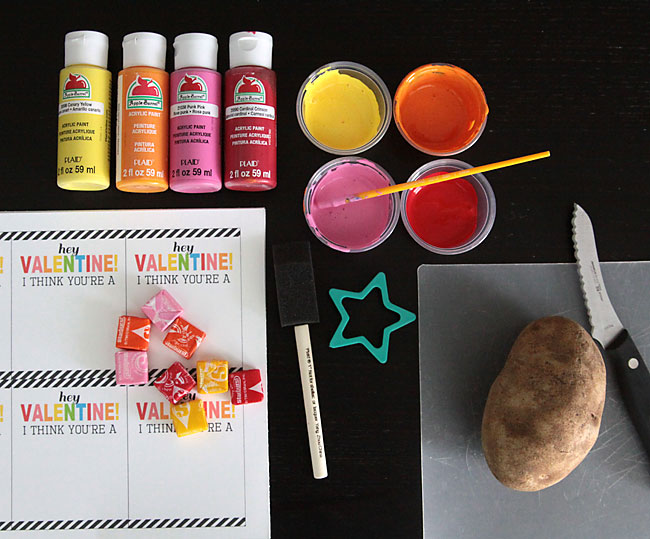 We use homemade potato stamps to add stars to our cards, but you can usually find cheap foam stamps in basic shapes at craft stores (and if you want to keep things really simple your child could just draw the stars instead of stamping them). To make a potato stamp, find a cookie cutter in the right size and shape, then slice a large potato in half to get a flat surface. Use the cookie cutter to "punch" the shape into the potato: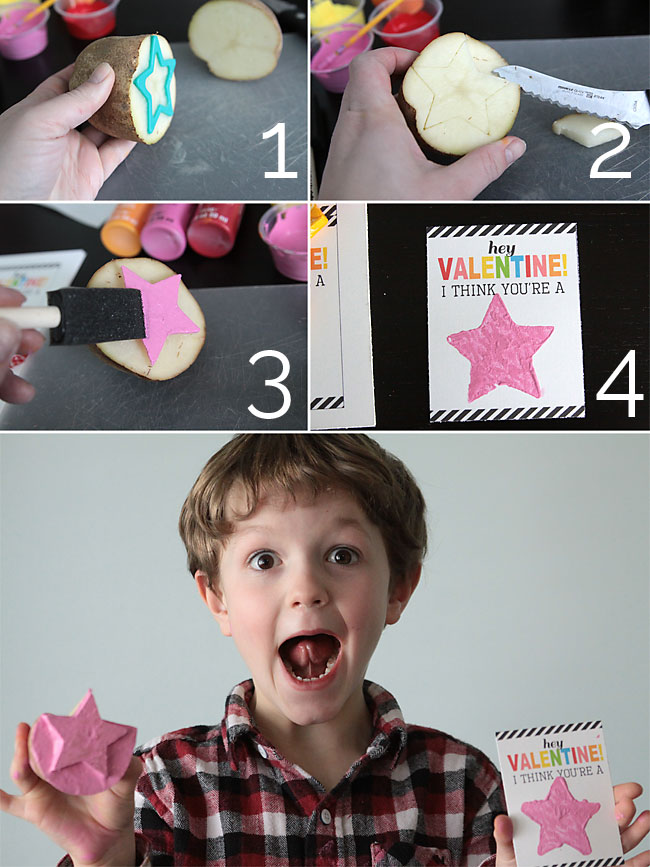 Trim away the potato around the shape, then use a paint brush to cover the stamp with paint. Stamp the shape onto the card and set it aside to dry. If you end up with areas that didn't get good coverage, grab a small paintbrush and fill them in. Once the stars are completely dry, attach a starburst to each card (we used glue dots).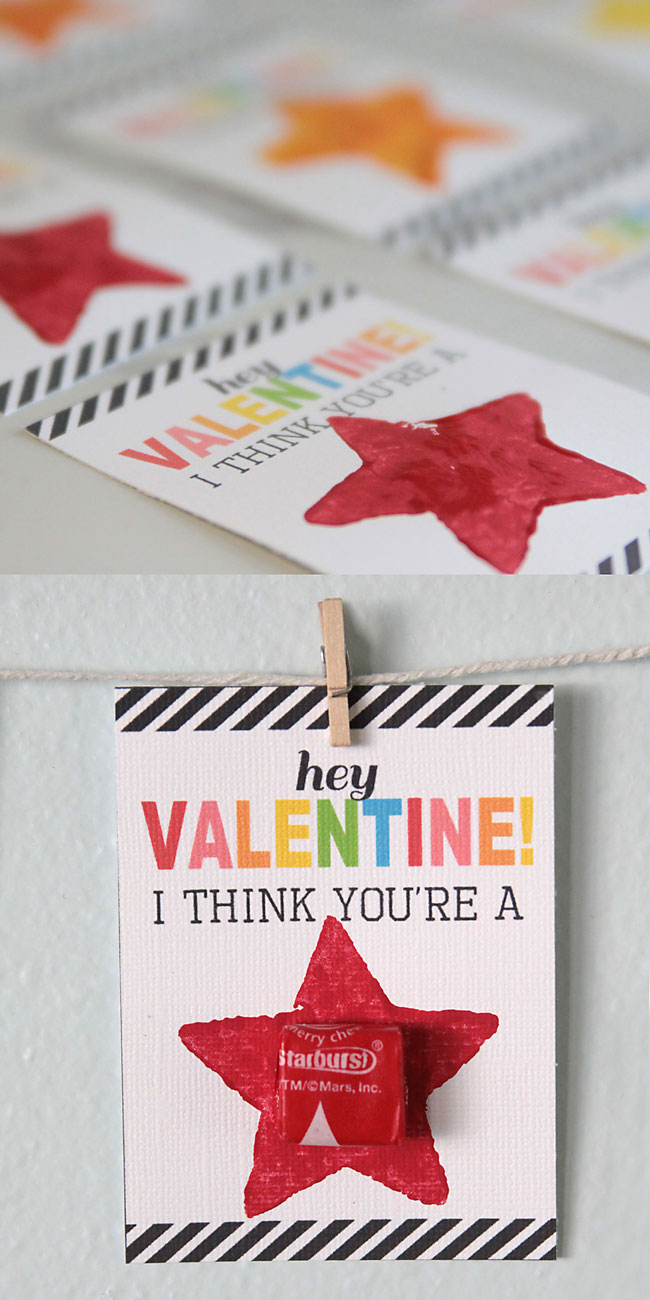 We loved using the Apple Barrel paints for a couple of reasons: 1) they come in tons of colors, so it was easy to find colors that matched the starburst almost perfectly. When we couldn't find a perfect match, it was easy to mix two colors to get the shade we wanted. 2) the paint washes off hands and the table pretty easily, making it good for kids (take care not to get on clothes, though). 3) the paint dries pretty quickly, so by the time we were done stamping all the cards the first ones were already dry. 4) the colors are bright and bold.
If you'd like to make "you're a star" Valentine's cards, download the free printable by clicking here: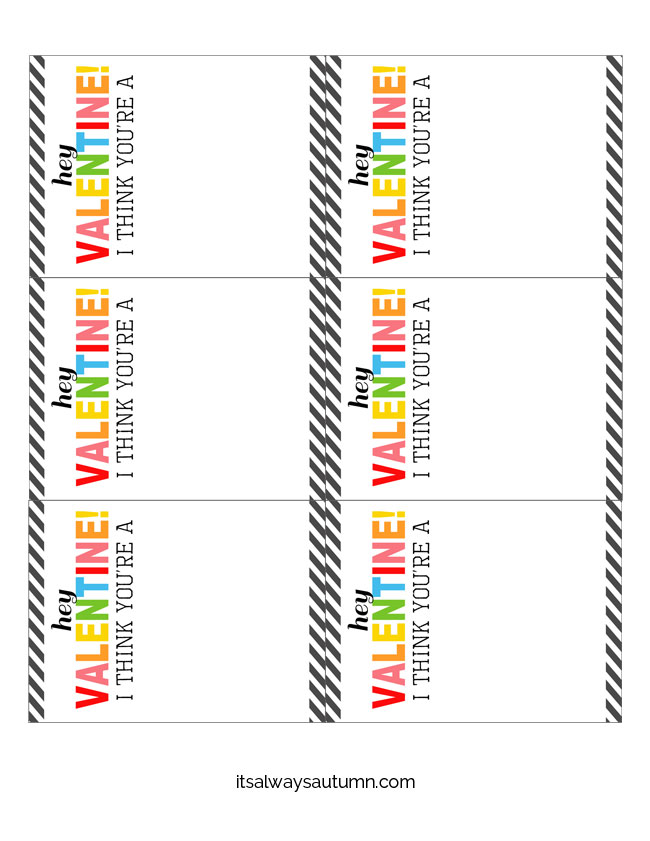 A few last notes: if you're making potato stamps, get them ready before you gather the kids 'round to start stamping. I didn't, and then they all had to wait for me to cut four stamps, during which time the troops got a little restless. Also, print out some extra cards and let the kids practice stamping before they start on the real thing. And then remind them that there's no need for cards to be perfect – the imperfections are all part of the handmade charm. Finally, it's a good idea to write names on the cards before adding the starbursts.