I love ice cream. At least I love really good ice cream. I especially love ice cream with lots of delicious things mixed in, like cookies and brownies, fudge and peanut butter. You just can't get that kind of ice cream from the grocery store, unless you want to buy it by the insanely overpriced pint. Of course I could always just make my own ice cream, and occasionally I do. But pulling out the ice cream maker and ice and salt and all that's a bit of a chore. I'm not sure why it's taken me so long to figure out the perfect solution: start with plain ol' vanilla and soup it up to my heart's content. Yesterday I turned a half gallon of boring store brand vanilla into peanut butter fudge cookie ice cream, and it was amazing.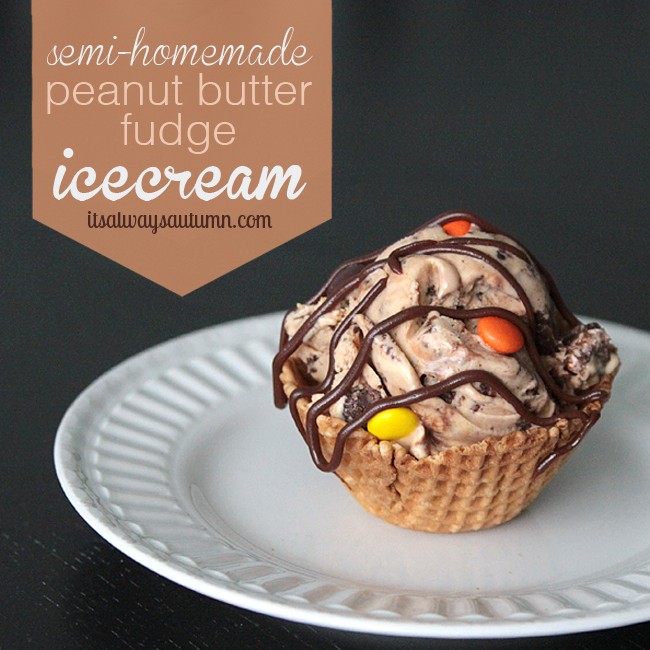 It took about ten minutes to mix up and tasted as good as any premium ice cream I've ever had. If you'd like to try some, here's what you'll need to do: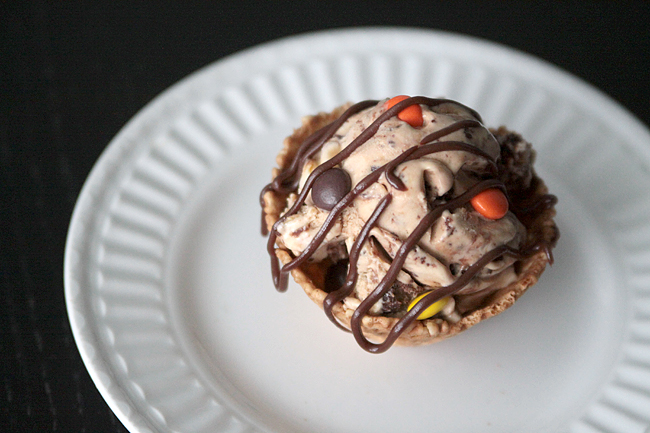 Remove ice cream from freezer and scoop out into a large bowl. Allow to rest about 15 minutes until ice cream is somewhat soft. Mix in 1/2 cup creamy peanut butter, mixing until completely incorporated. Crumble 8 chocolate cookies (I used these) and fold into ice cream. Stir in 1/4 cup fudge ice cream topping and another 1/4 cup peanut butter, stirring just until distributed, leaving streaks of fudge and peanut butter visible. Place in airtight container and freeze for a few hours until firm.
The peanut butter gives the ice cream a creamy, velvety texture. My husband and I loved it, but my kids found the ice cream a little on the rich side, so you might want to use a little less peanut butter depending on your taste.
Let me know if you try it!