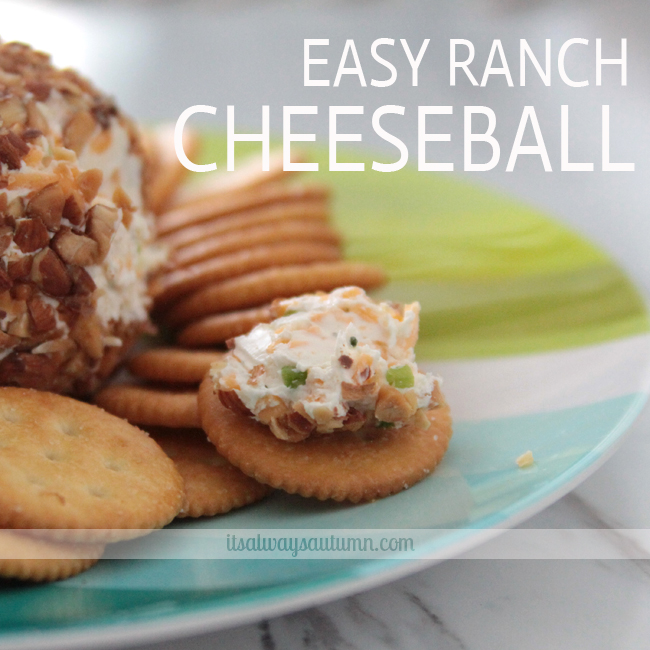 I'll admit it: my favorite part about holidays like Thanksgiving and Easter (after the things we're actually celebrating!) is the food. And it's not even the turkey or the ham that I'm talking about. It's the side dishes. And appetizers. Everything from a simple veggie tray to special scalloped potatoes to those darn little smokies that are so much better than they ought to be – I just like an excuse to make all the extra goodies that I don't normally add to weeknight dinners. A cheeseball is one of those extra goodies. I love cheesballs, but I don't make them very often because I'd just eat the entire thing. So I save it for holidays or other get togethers. It's the perfect thing to make in advance and put out on the counter for people to snack on while the final bits of meal prep are under way.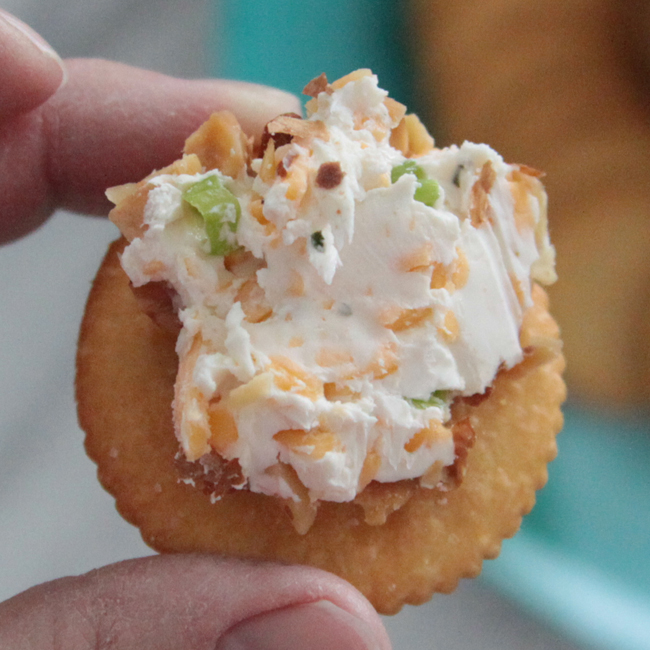 You might be tempted to just buy a cheeseball at the store, but this one is so simple and delicious it's really worth making. Everyone who's tasted this asks for the recipe – they're always surprised when I tell them how easy it was. Here's how it's put together:

You can add a little chopped bacon to the recipe if you'd like – it's good, but makes an extra step so I usually just skip it and no one's the wiser. If you'd like a printable recipe card, just click here. Happy munching everyone!