I love making cinnamon rolls (and raspberry rolls). They're so delicious, and really not that hard to make – but they do take a long time. We're talking three hours start to finish. So when a cinnamon roll craving hits, it's pretty hard to satisfy it immediately. That's why I started making these super easy cinnamon twists – they start with refrigerated breadsticks, so they're crazy fast – you can have a batch ready in under half and hour. They're crazy easy too – older kids would have no trouble making these.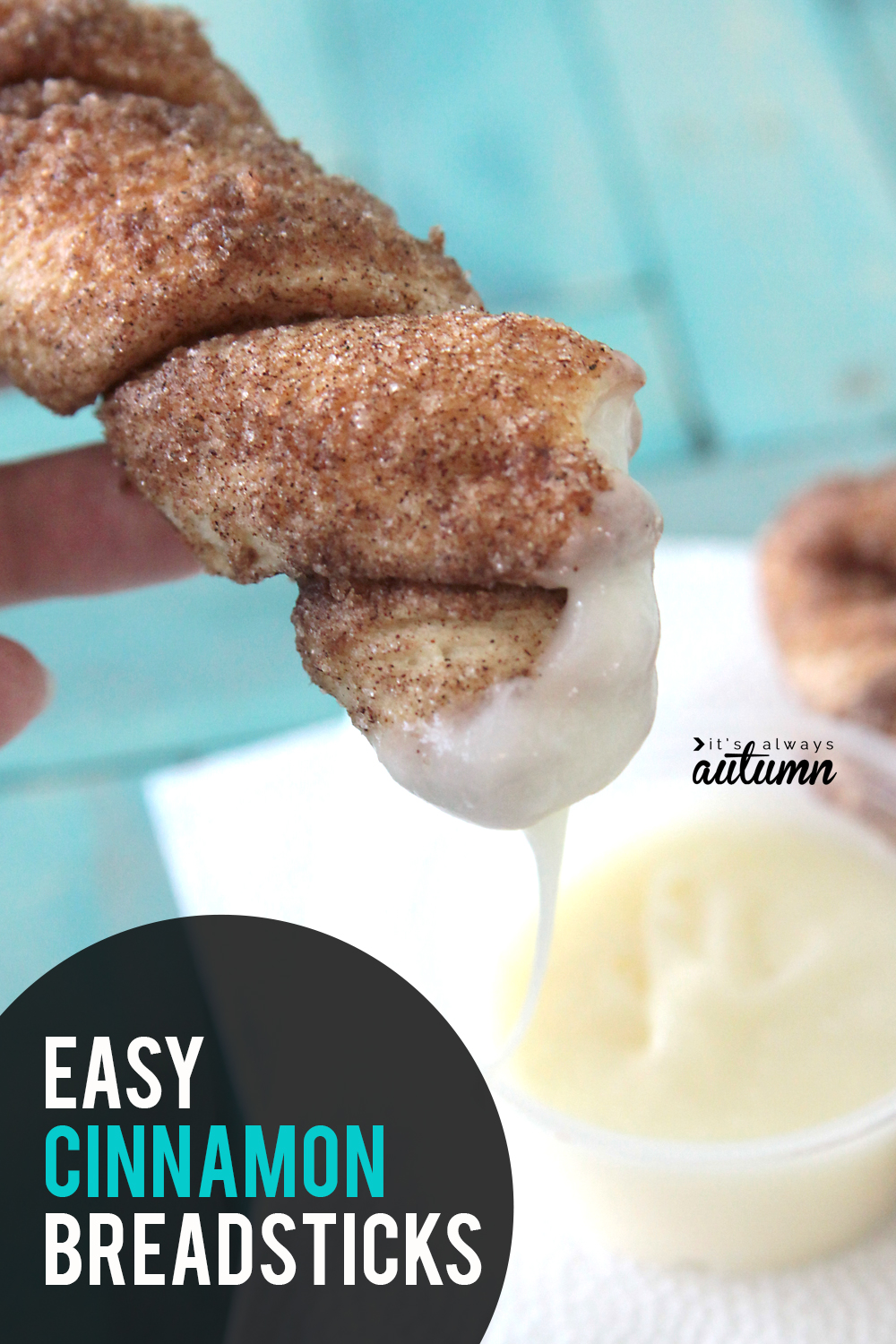 We like the cinnamon twists from a local pizza place, but they won't deliver just cinnasticks, so it's faster to make our own than it is to drive down to the pizza place to pick some up. I keep a couple tubes of breadsticks in the fridge for when we want a sweet treat, and the other ingredients are things I always have on hand. You can find a printable recipe card at the end of the post.
Here's how easy it is to make them: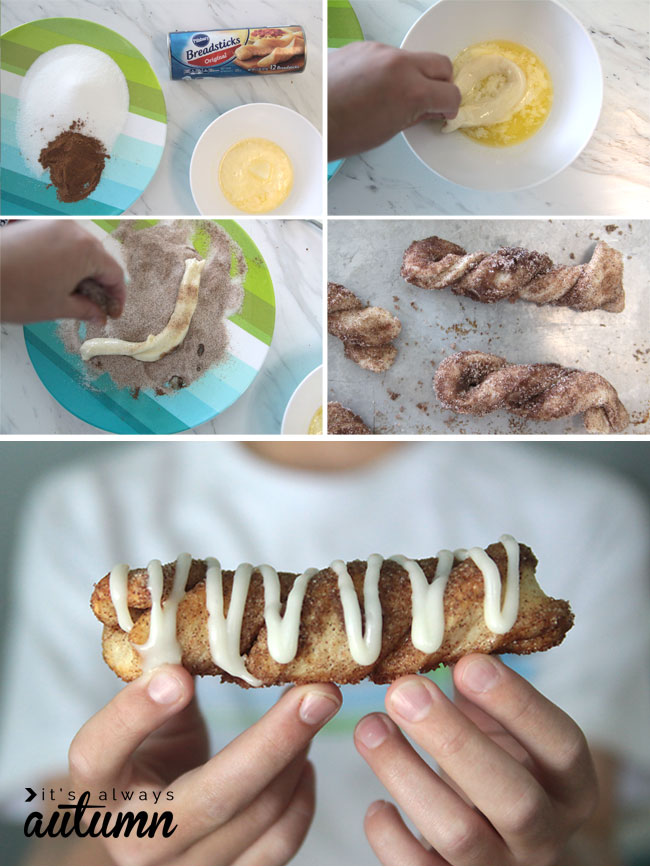 1 – mix cinnamon and sugar on a plate. melt butter in a bowl. 2 – unroll breadsticks and stretch slightly, dip in butter. 3 – roll in cinnamon and sugar. 4 – fold breadstick in half and twist together. 5 – bake, frost, and eat!
I make a really simple frosting from softened cream cheese, powdered sugar, milk, and vanilla. As long as you soften the cream cheese in the microwave, you can just stir the frosting ingredients together with a whisk or beater (it will seem clumpy and thick and first, but after a few seconds of stirring it will come together).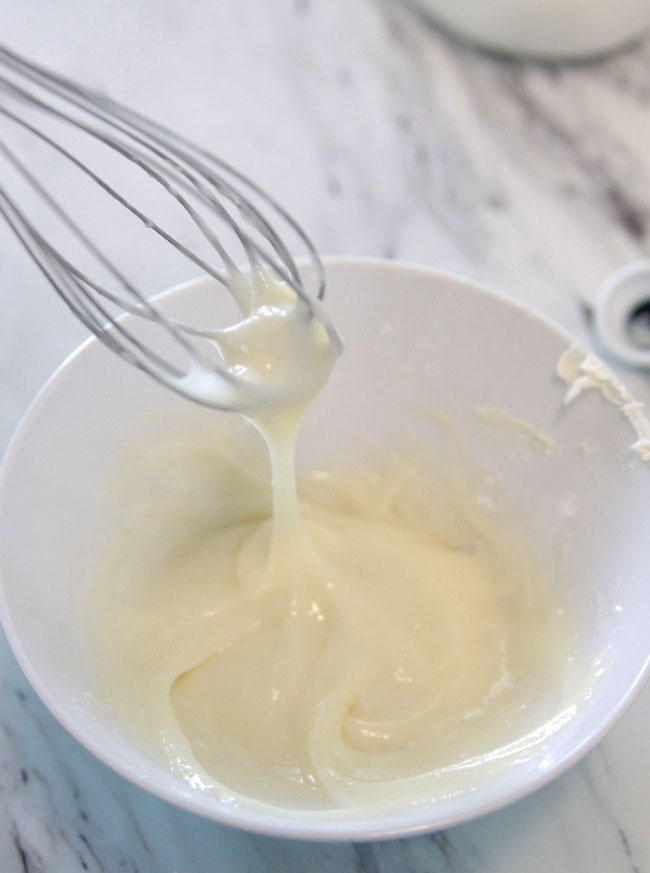 Click here for the printable cinnamon twist recipe card.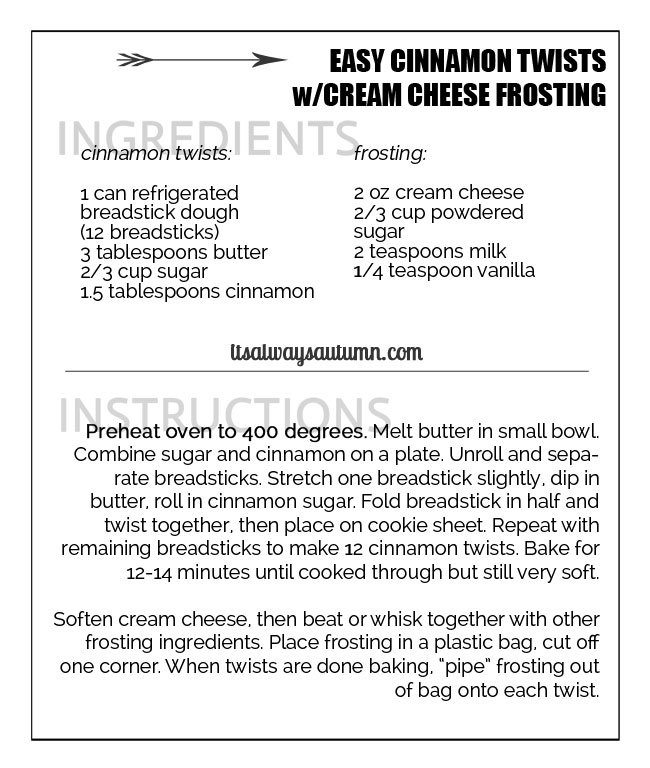 For any bread purists out there, you should know that these are very good. However, they are not quite as pillowy soft as they would be make with homemade breadstick dough. Using homemade dough will take lots longer (2+ hours), but if you'd prefer to do it that way, you can use this amazing breadsticks recipe for the dough – it would probably make closer to 20 twists, so you'd need to increase the other ingredients accordingly.