I was doing a little dreaming the other day about holiday desserts [insert disclaimer here: yes, I know I have a problem. Christmas is months away and I'm already thinking about what I'll bake for the holidays. It may be ridiculous, but you know what? If that's wrong I don't want to be right…] Anyway, I got thinking about my favorite easy shortbread recipe, and I wondered how it would taste if I covered it in caramel. And then covered it in chocolate. I was thinking this little concoction I had dreamed up was sounding pretty delicious, so I told my husband what I was planning and he said: those sound like homemade twix bars, but better.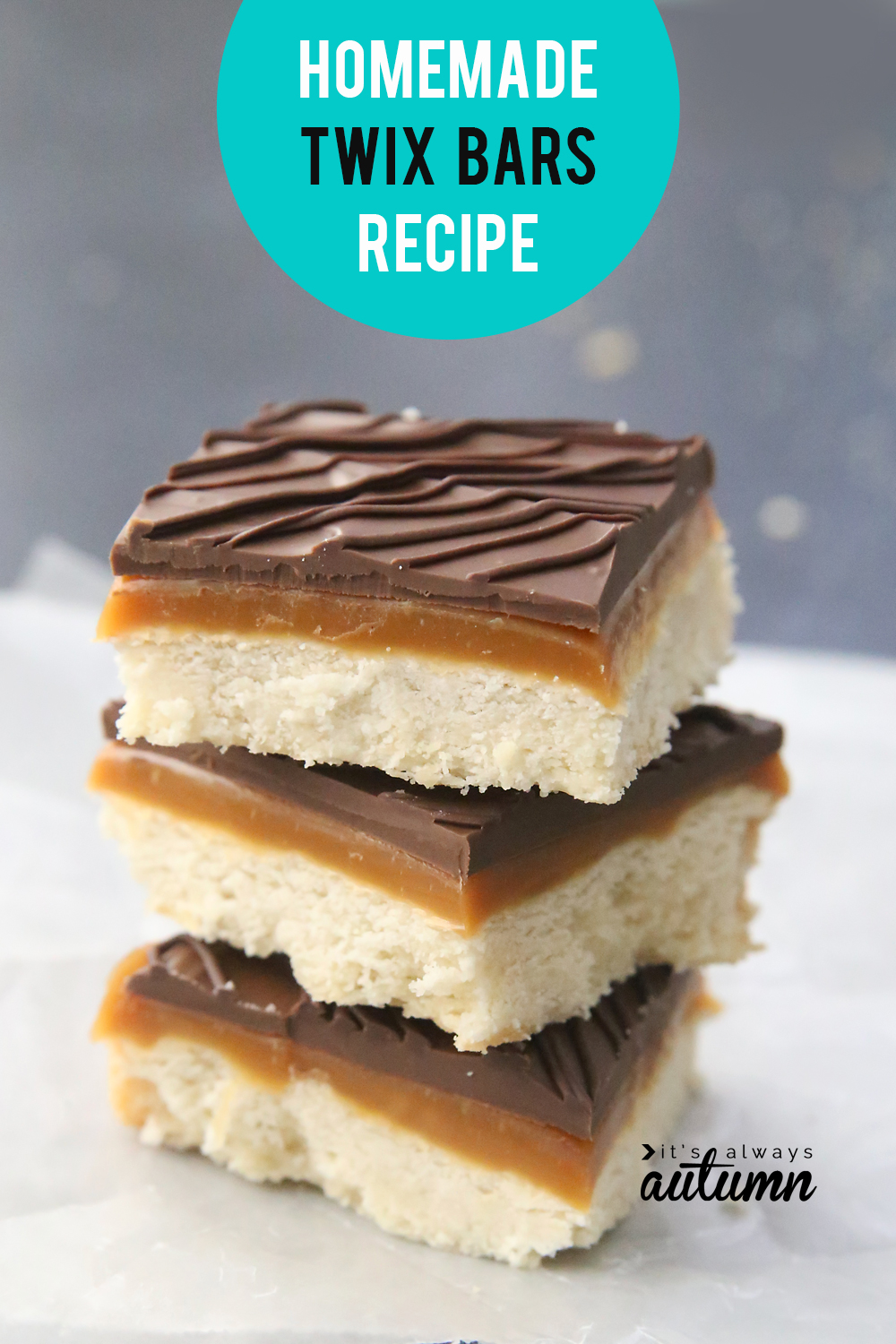 And my bubble kind of burst when I realized yes, these do sound like homemade twix bars. Now I have nothing against twix bars, they're just fine, but I'm not sure I've ever actually craved one, you know?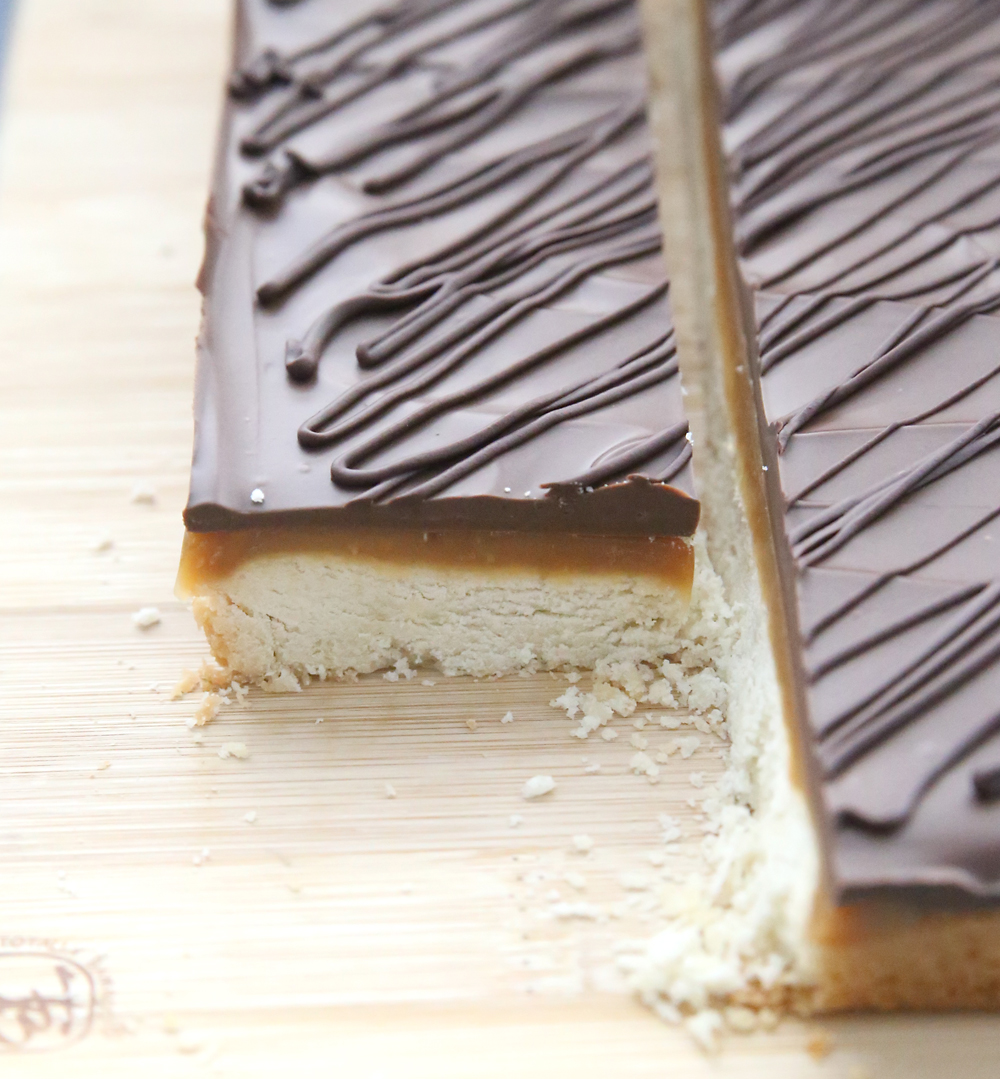 But luckily for me, this homemade version really is MUCH BETTER than the candy bar.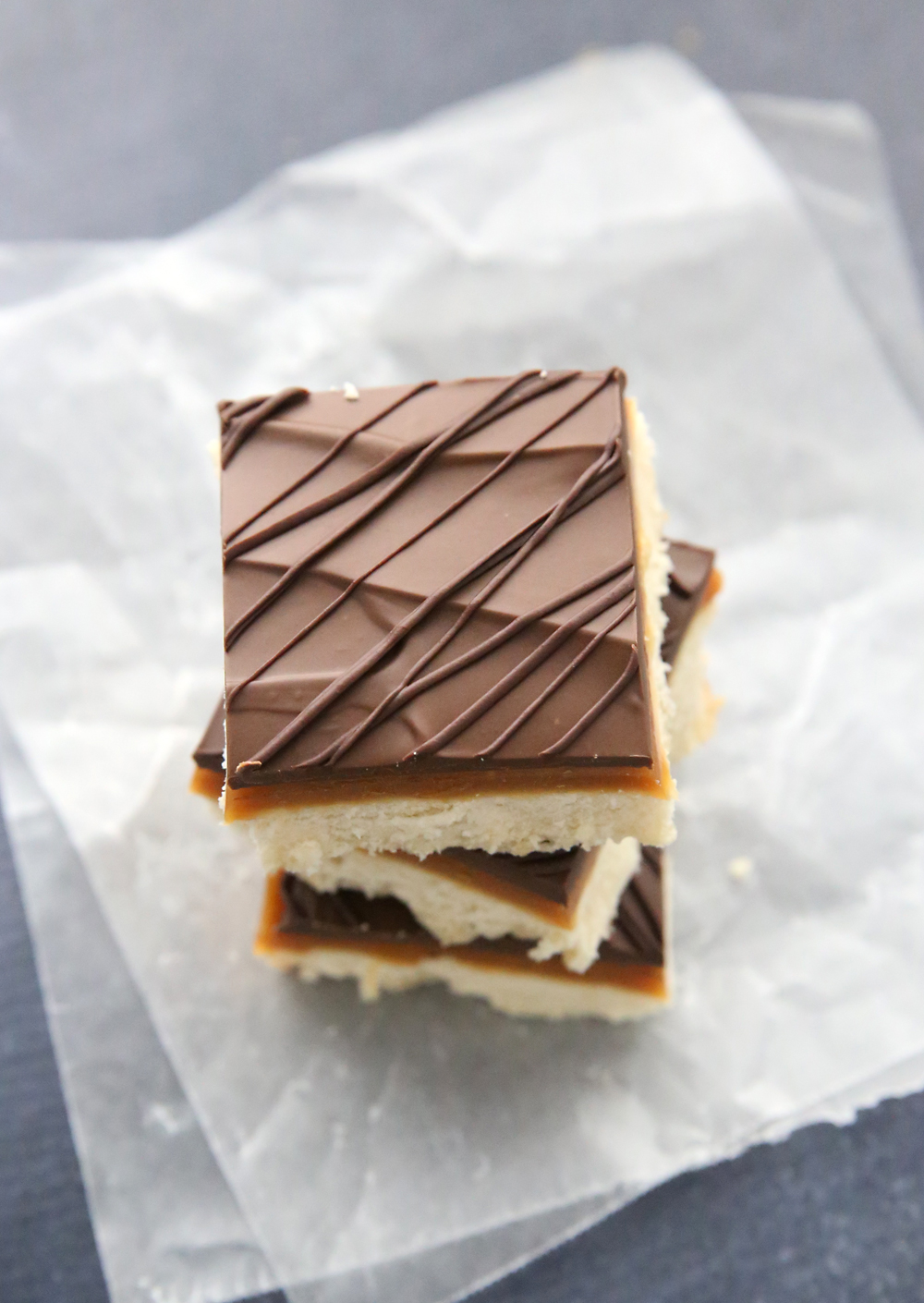 That's because this version starts with a super easy, unbelievable delicious shortbread. Flaky, buttery, and crunchy yet melt-in-your-mouth-y.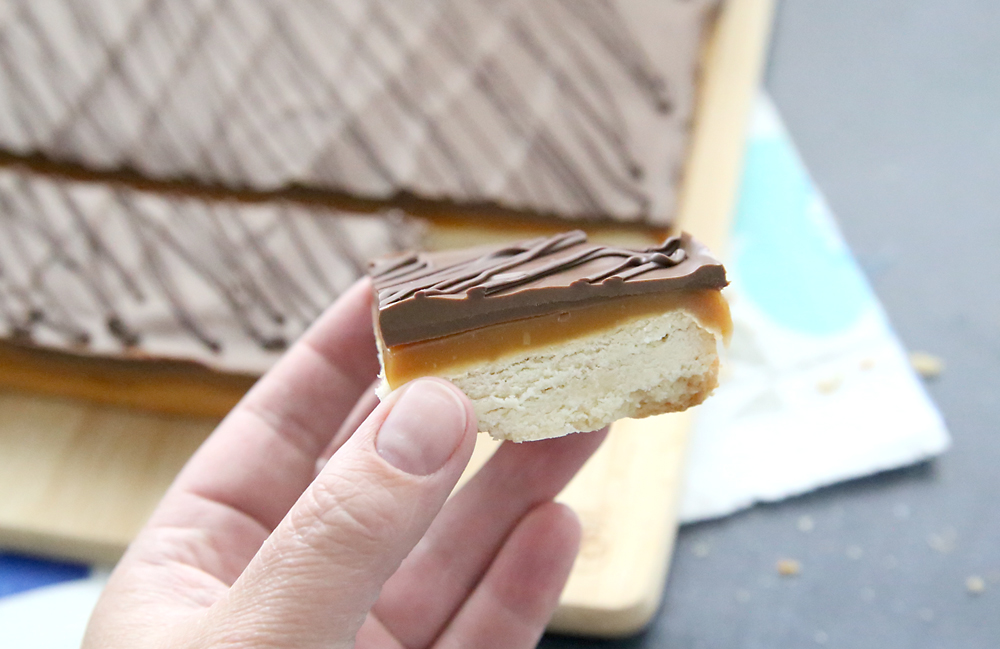 And then it gets covered in a rather healthy layer of caramel. And then chocolate. And then a little more chocolate. And if you want to get a little salty, you can even sprinkle coarse salt on top of it all. Yum!
The best homemade twix bars recipe
Click here to download a printable recipe card: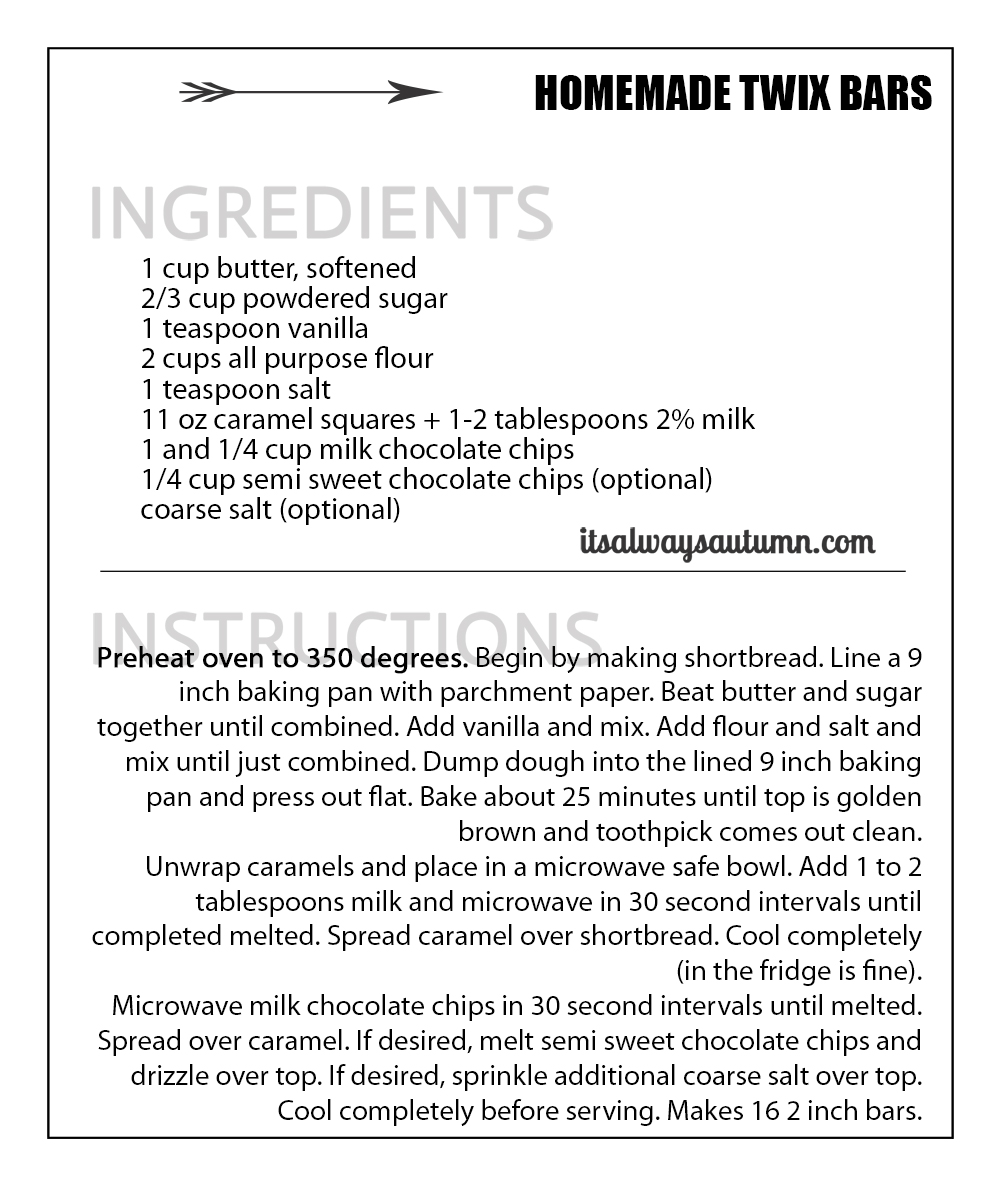 How to make homemade twix bars
Because the shortbread bakes up a bit crunchy, you really need to remove the entire thing from the pan and slice it with a large, sharp knife. To make removal easy, line your pan with two pieces of parchment (or wax) paper as shown below: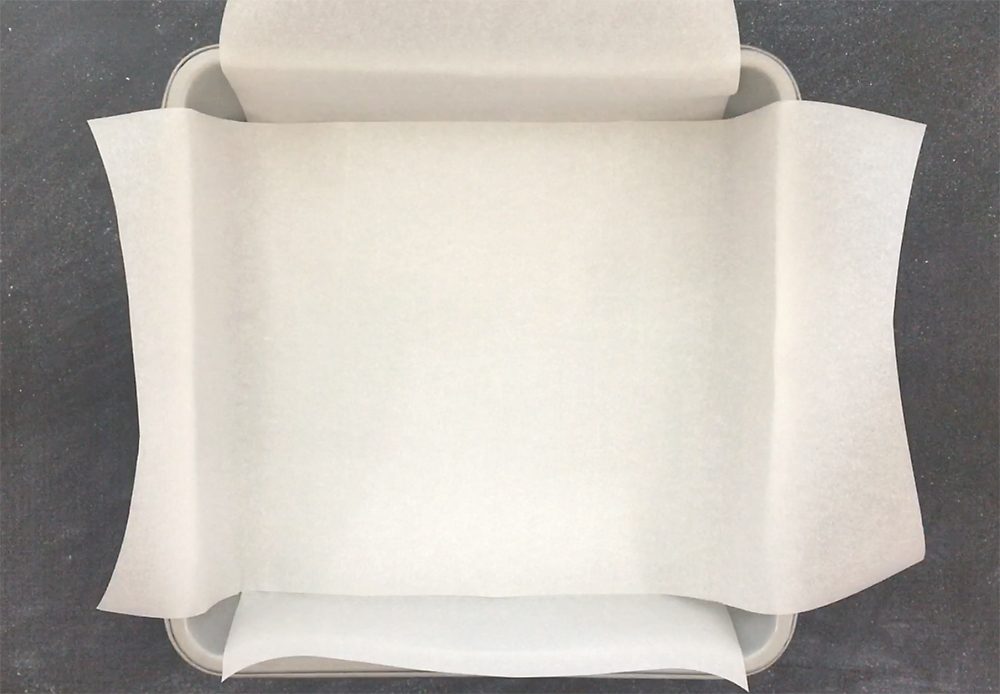 After everything is completely cool, you'll be able to pull the finished bars out of the pan quite easily.
A few more notes:
The amount of milk you add to your caramel depends on how soft the caramel is to begin with and how soft you want it to be in your finished bars. I used Kraft caramels, and the consistency varies a little from bag to bag. If the caramels start fairly soft, you may only want to add a teaspoon or two of milk. If they start rock hard, you might want to use 2 full tablespoons. In the batch I took photos of, the caramels started quite firm and I only added 1 tablespoon of milk. The caramel set up fairly firm so it sliced nicely and kept it's shape, but it was a bit chewy when eating. If I'd added 2 tablespoons of milk it would have been softer when eating; however softer caramel also tends to slide out the sides of the bars a bit once they've been sliced. If your caramel ends up too runny you can store these in the fridge, although the shortbread may lose a little of it's crunch if stored in the fridge overnight.
The shortbread is a little crumbly (as good shortbread should be!) so these are better served on a plate.
The shortbread will stay crunchier if you store these tightly covered. You'll want to eat them all within 2 days. Yield is 16 two inch bars (which is a pretty good size considering how rich these are).