Yesterday I shared how I took a baby shirt and refashioned it into a baby skirt in just a few minutes, using the sleeves to create an easy yoga waistband. Today I'm sharing the grown-up version: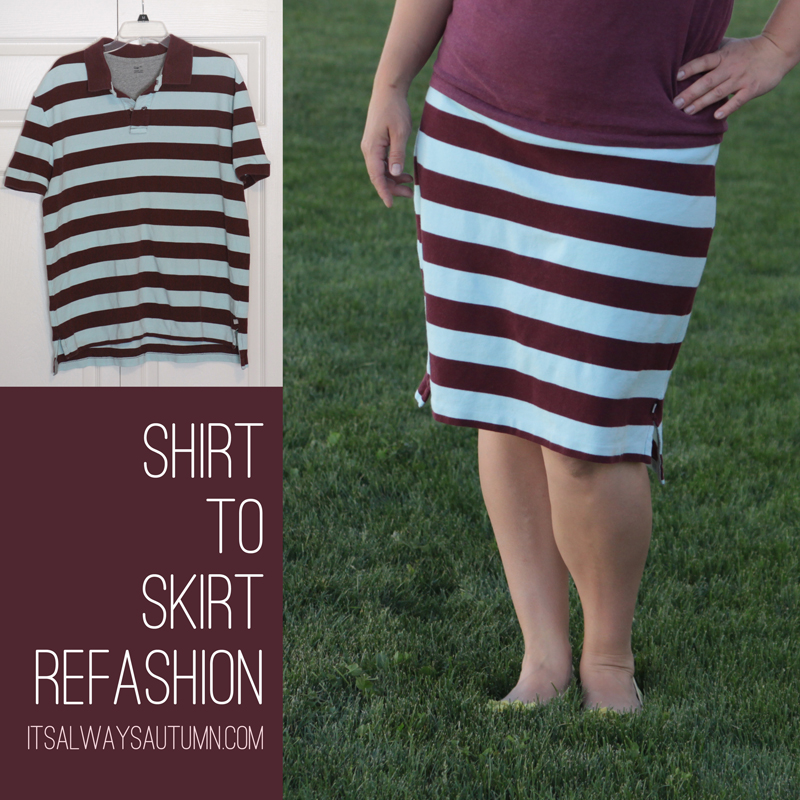 I used the same process to turn this men's polo shirt ($2 at a yard sale) into a skirt for myself, with just a few adjustments to the waistband because this shirt didn't have long sleeves. I was originally planning to cut this polo down into a shirt for myself, but then I realized I had a plum colored tee that matched it really well. So it became a skirt instead. Here's how:
Just like yesterday I started by cutting off the sleeves and then straight across the top under the buttons: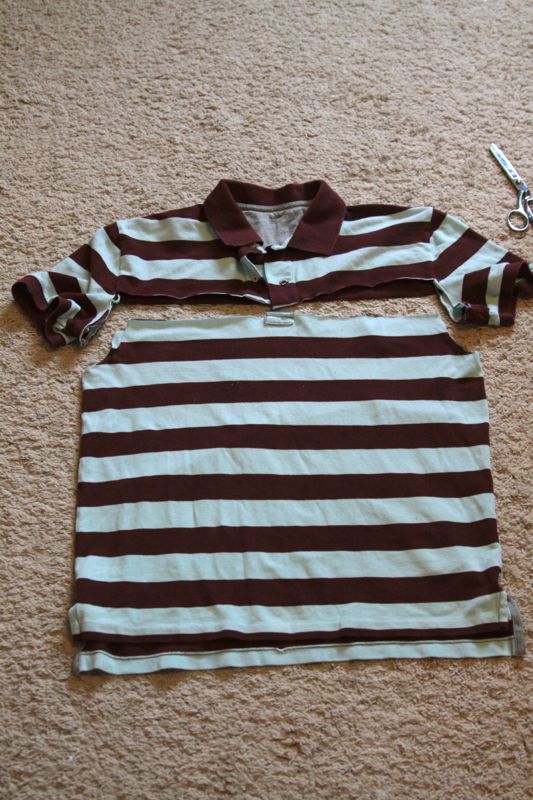 I sewed new side seams, started at the arm curve at the top and tapering into the old side seams near the hem. Then I ran into a little problem – not enough fabric left to make a yoga waistband. I considered just using some white knit I had on hand (which would have worked fine since I doubt I'll ever be tucking shirts into this skirt) – but I decided to piece together a waistband with the fabric I had left instead. I cut up the sleeves and back yoke into pieces the same height: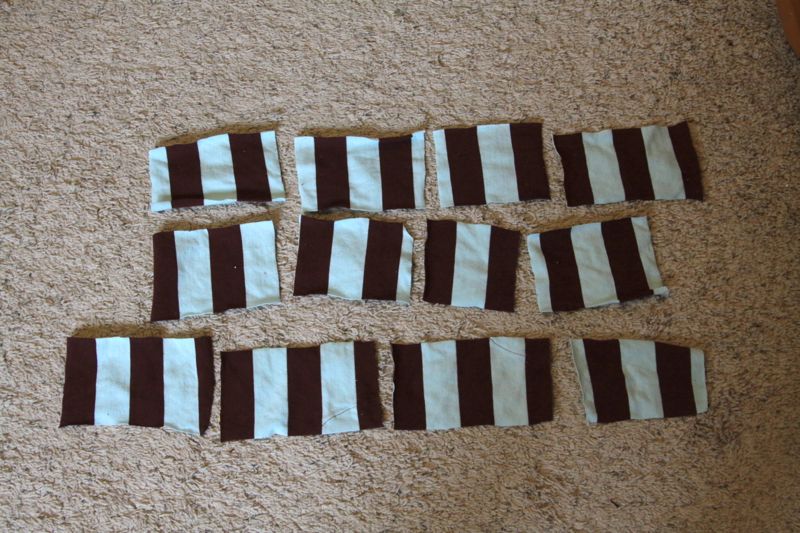 Then I sewed them together, matching the stripes, into a long ring of fabric.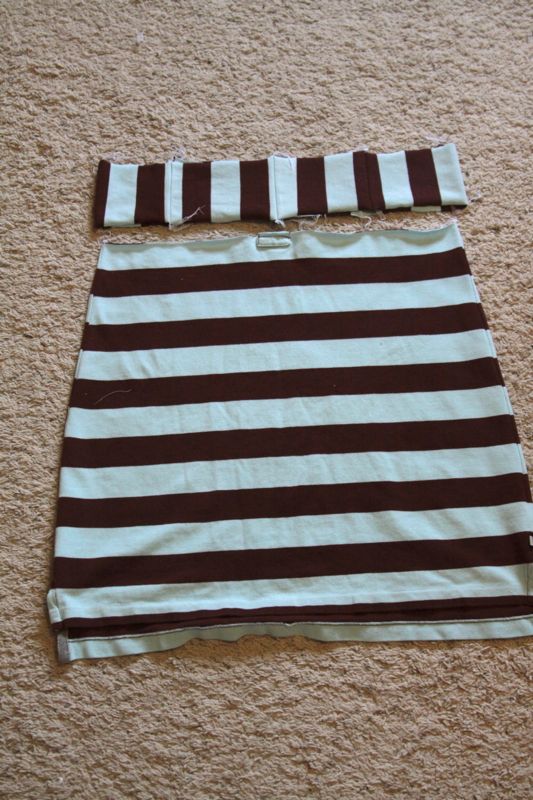 Because this waistband was very stretchy, I ended up cutting it quite a bit shorter than the width of the top of my skirt. When making a yoga waistband you don't add any elastic, so you have to be sure the waistband itself is tight enough around your waist to keep the skirt up. I attached the waistband to the skirt as shown yesterday, and that was all – a new skirt!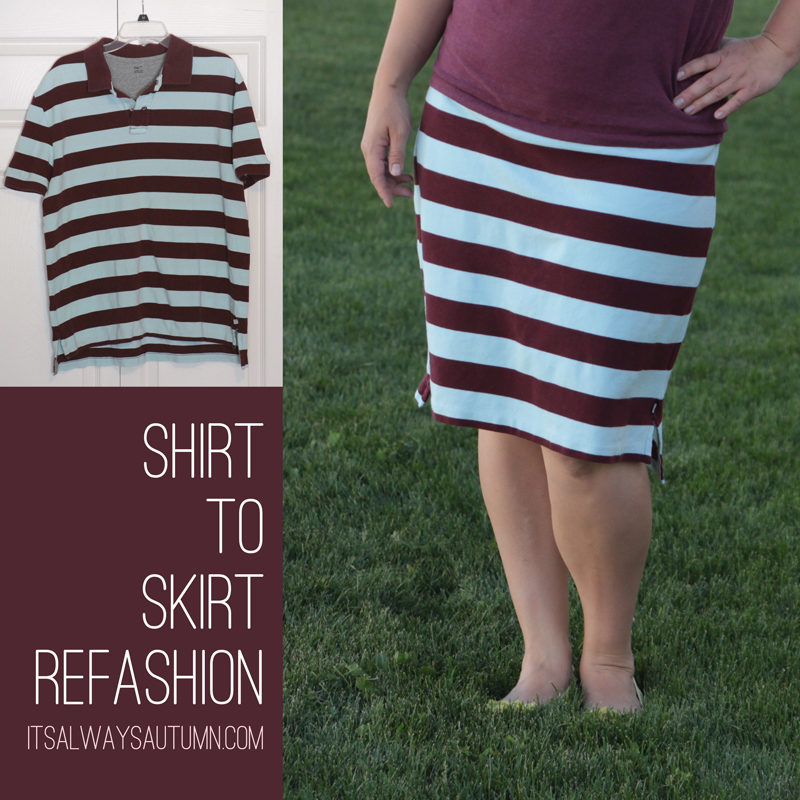 linked up at: