***printable has been edited to read "For unto us a child is born…" to match the KJV of the scripture***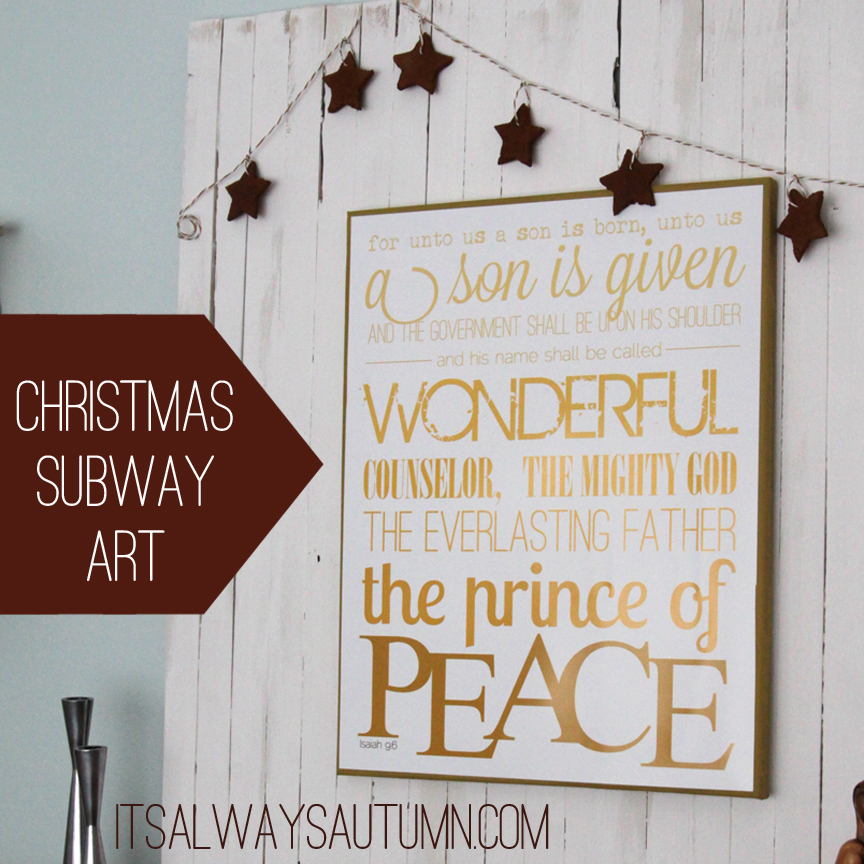 Christmas decorations start going up the day after Thanksgiving at our house, and this year I decided I needed a few new decor items. Since I love subway art I put together a Christmas sign with the Bible verse that begins "For unto us a son is born" from Isaiah. I played with fonts and sizes for a while until I came up with a combination I was happy with in gradually darkening gold (gold and turquoise are my current Christmas colors). I also made turquoise and red versions, and all three are available for free download at the end of the post.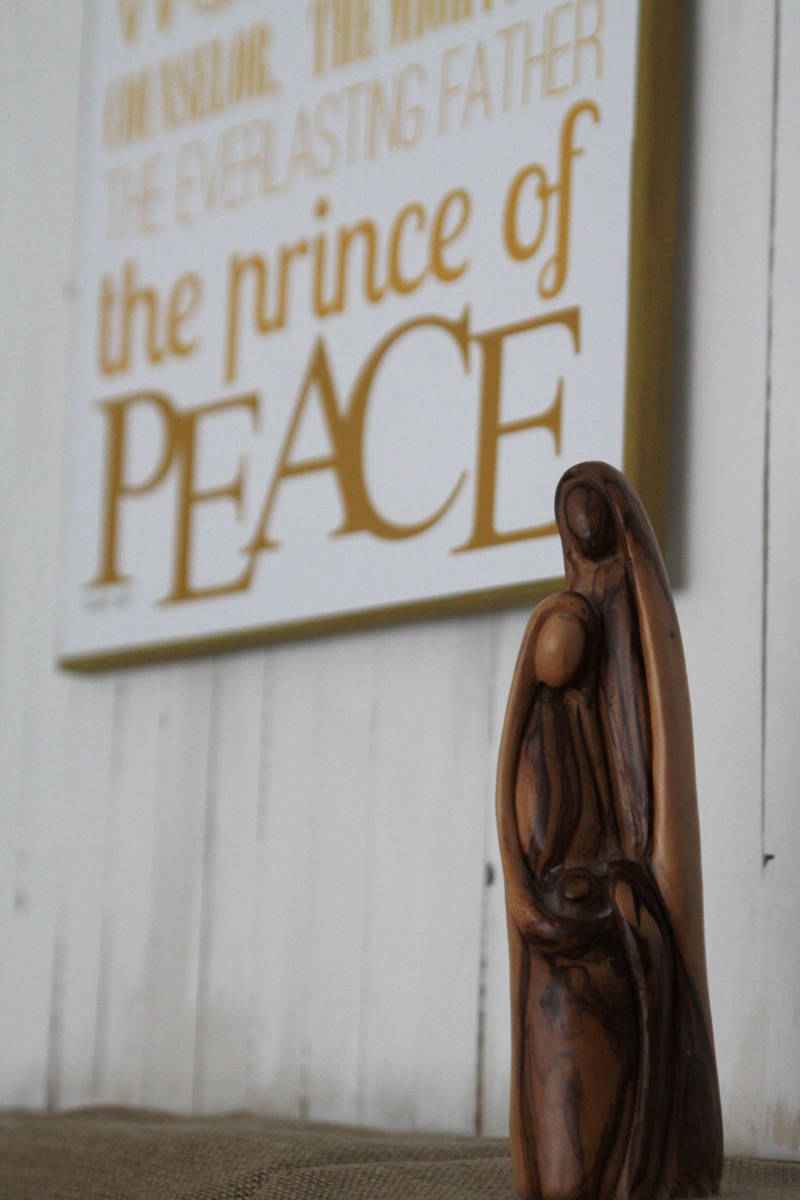 I like having something that speaks to the true meaning of Christmas in a central location in my home. (The stars on that garland are homemade cinnamon ornaments – fun and easy and they make the house smell great!)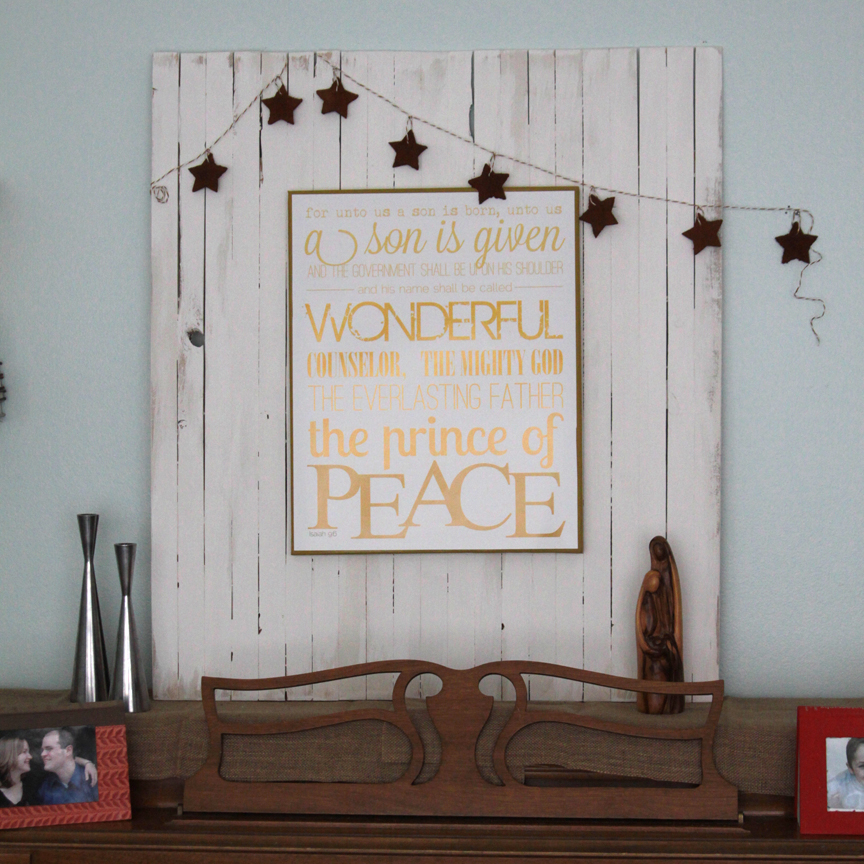 My sign is printed as a 16×20, then trimmed down a smidge and adhered to an inexpensive artist canvas from Michael's that I painted gold on the sides (for info on this process, see this post). The downloads will all work as either a 16×20 or an 8×10 (but don't try to print at any other size – it won't work!).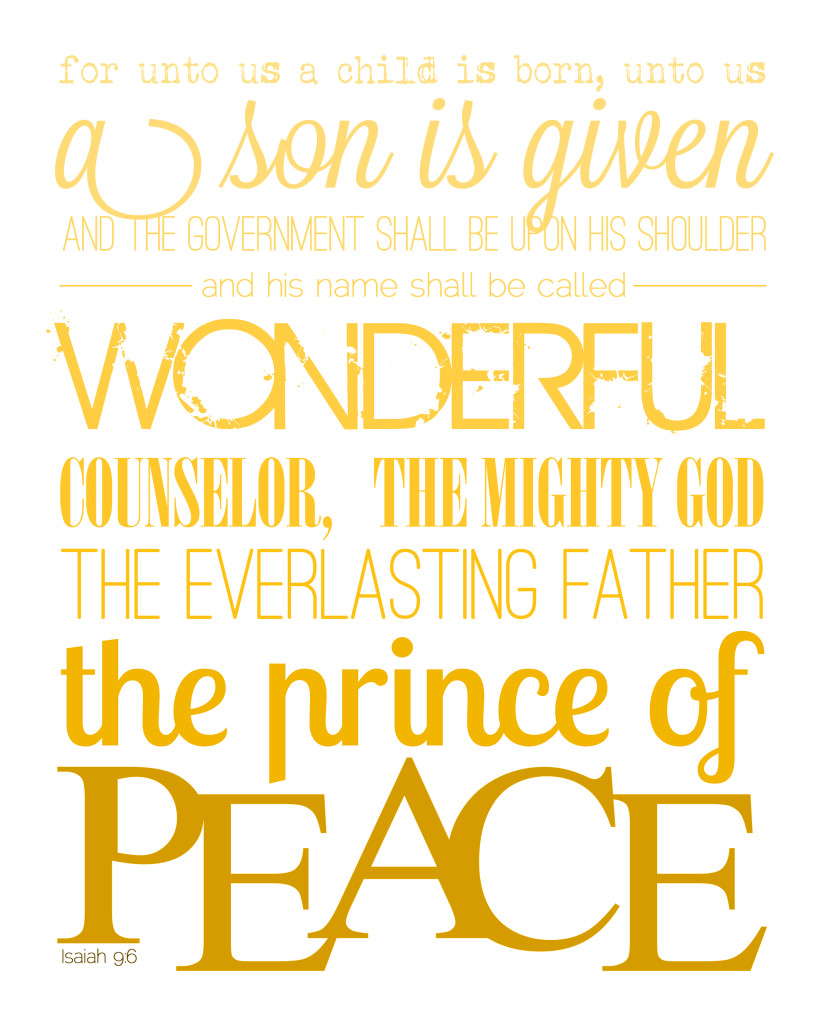 Here's the turqoise version: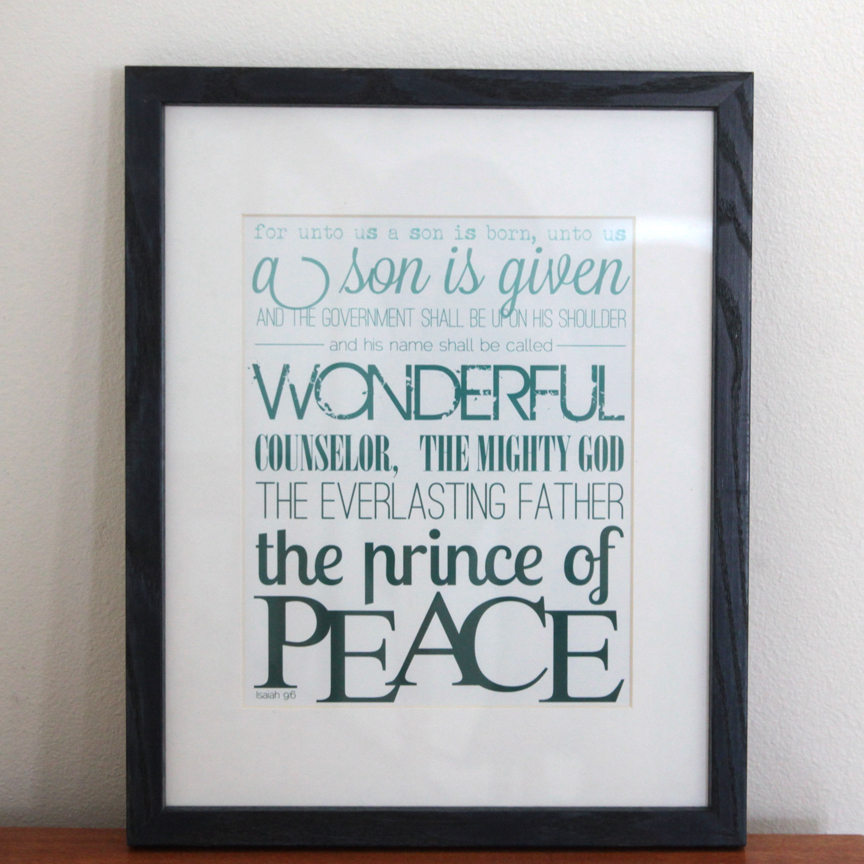 And here's the red: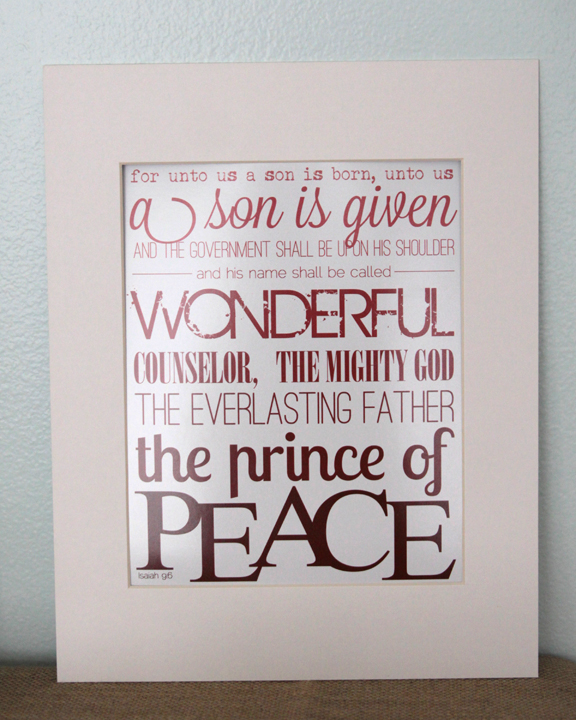 But like I said, the gold is my favorite: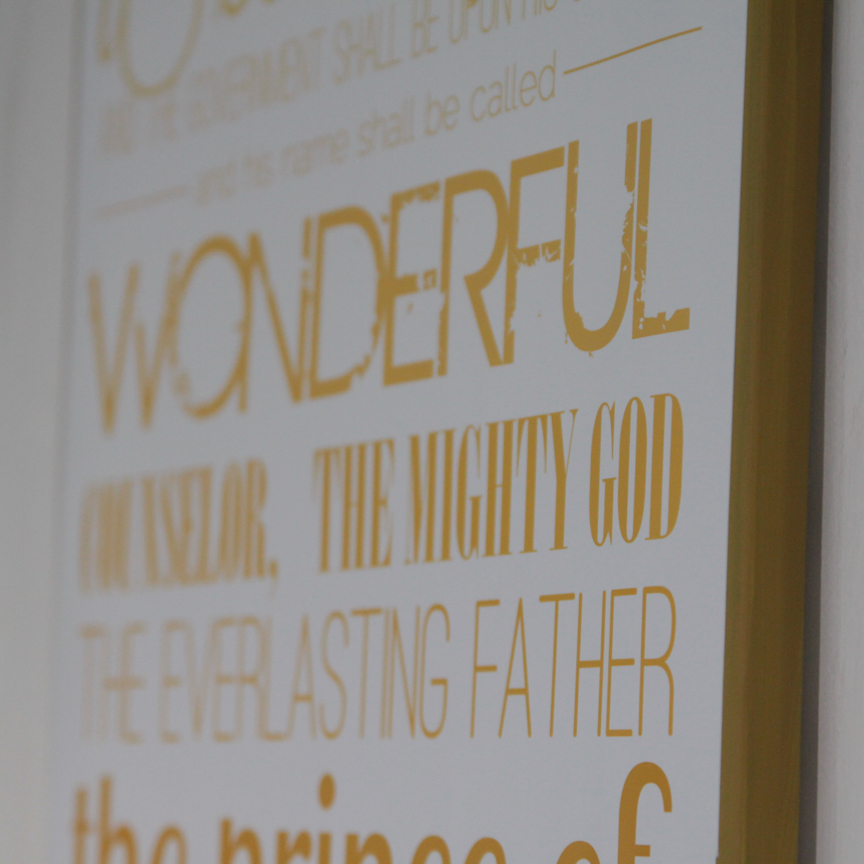 Here are all three together so you can compare. Click on the name of the color you want below, then right click the image that comes up and save it to your computer. Then you can upload the .jpg file to any photo processor and print. Costco does a great job and the 16×20 is only $6 there, but you must remember to TURN OFF AUTO COLOR CORRECT.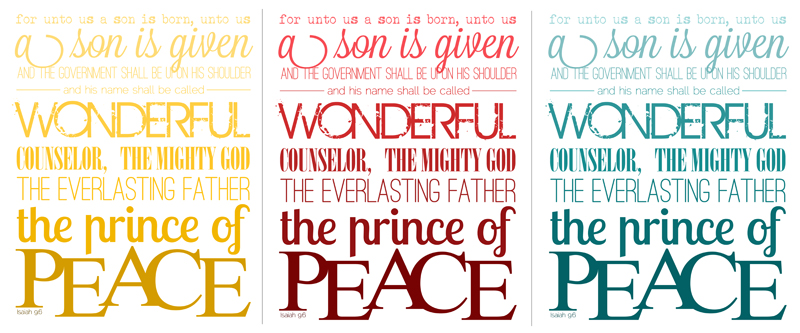 Click to download: Gold | Ruby | Turquoise