In today's post: This no-bake raspberry cheesecake icebox cake will be your new favorite summer dessert! It whips up in no time for a refreshing dessert everyone will love.
If you've never tried an icebox cake before, you're missing out! The premise is simple: cookies or graham crackers are sandwiched in between layers of whipped cream and then chilled for 6-8 hours, during which time the cookies soften up and become fluffy and cake-like. You end up with a delicious no-bake dessert that takes hardly any time to put together.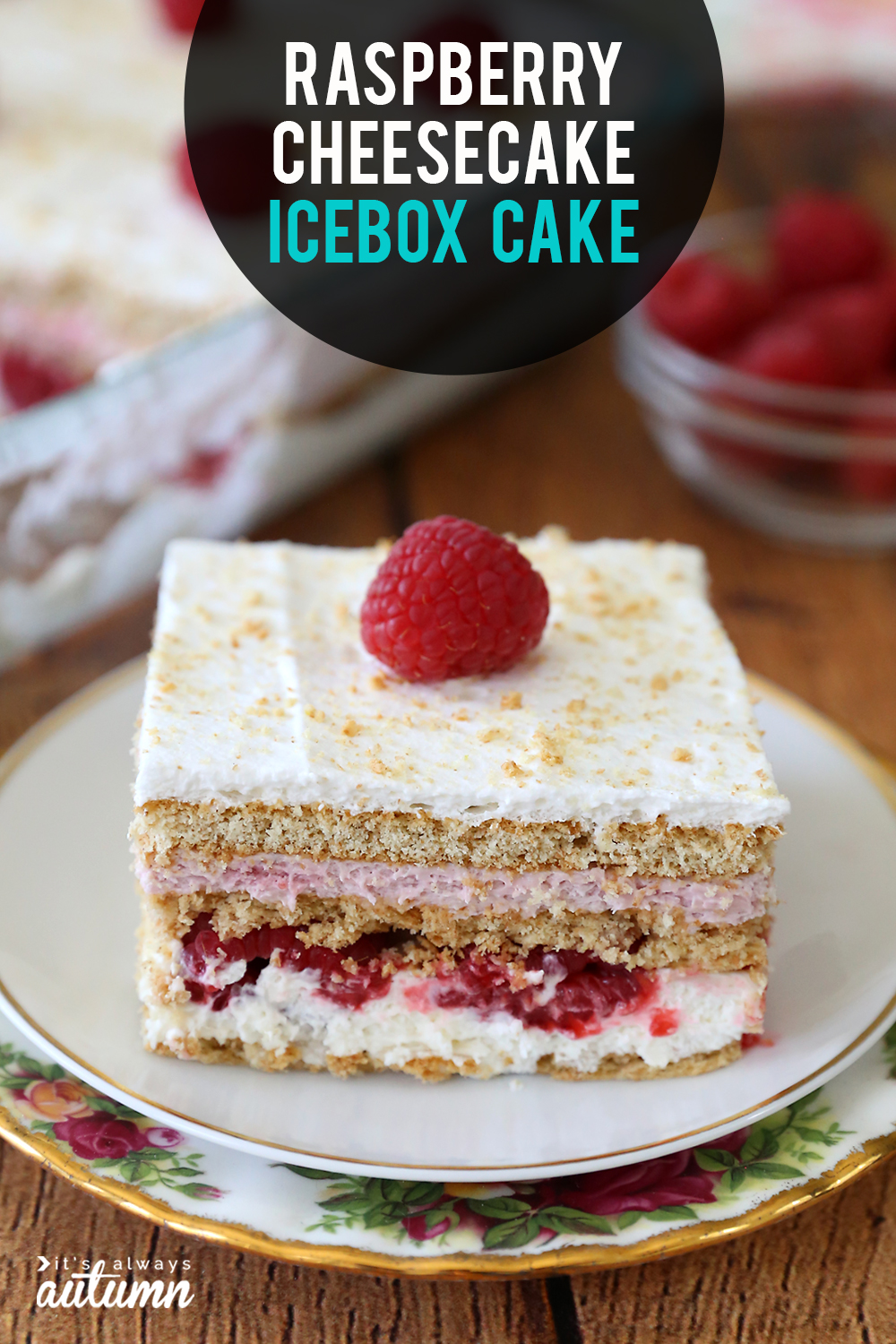 Making a chocolate icebox cake has been a family tradition for years, but since we're headed into raspberry season I wanted to give a raspberry cheesecake version a try. It turned out better than I hoped!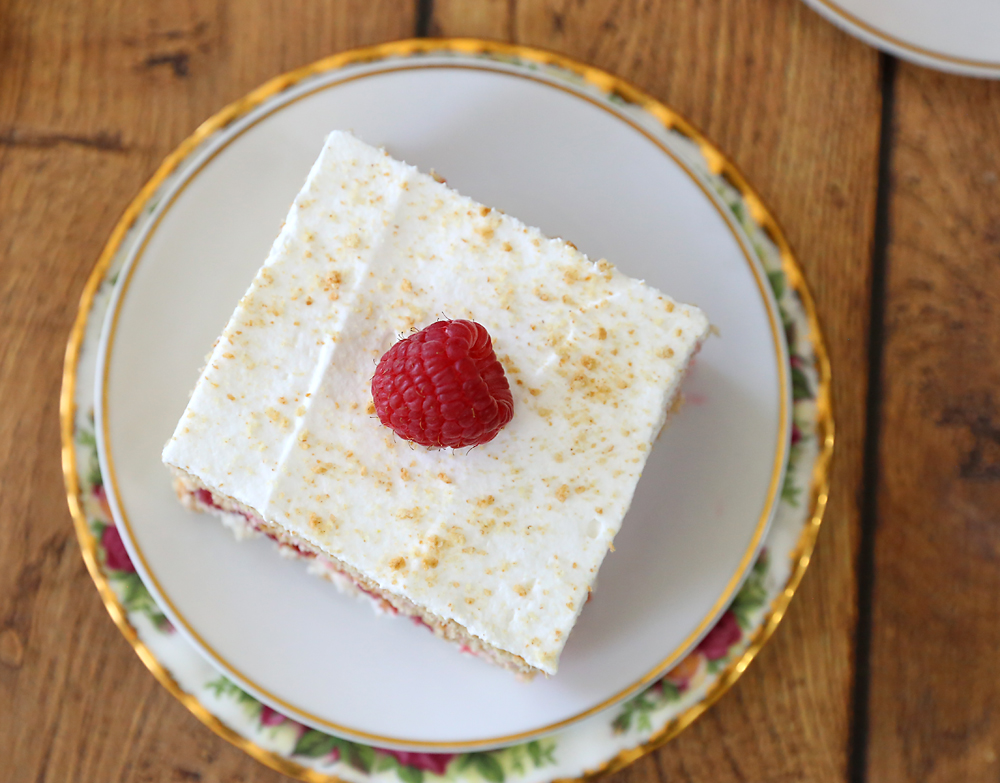 Raspberry Cheesecake Icebox Cake
The beauty of this dessert really is how simple it is to make: you just mix up an easy cheesecake filling and flavor half of it with raspberry jam, then layer it with graham crackers and fresh berries. Let the fridge work it's magic for a few hours and your icebox cake is ready to slice and serve!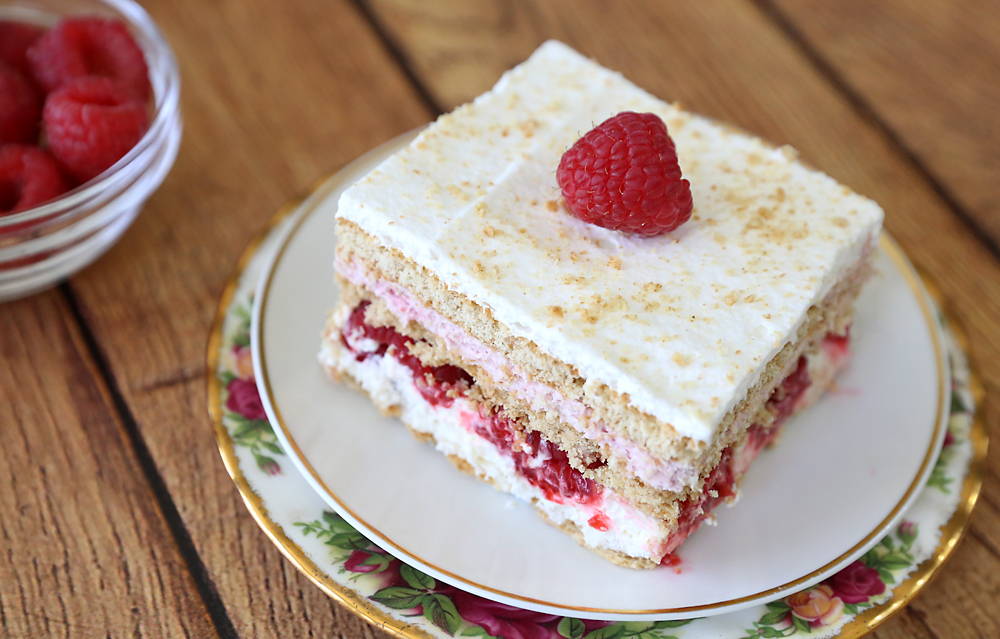 This recipe makes a 9×13 pan of icebox cake, which will give you 12 generous pieces (or 15 smaller ones).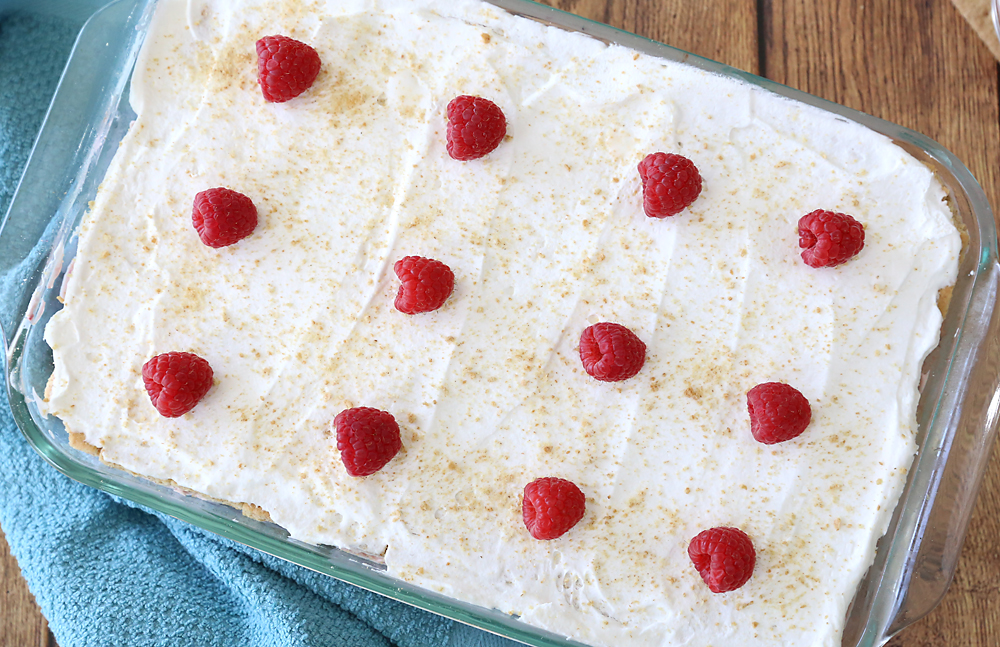 Watch this quick video to see how the layers work (recipe and notes follow):
Click here to download the printable recipe card.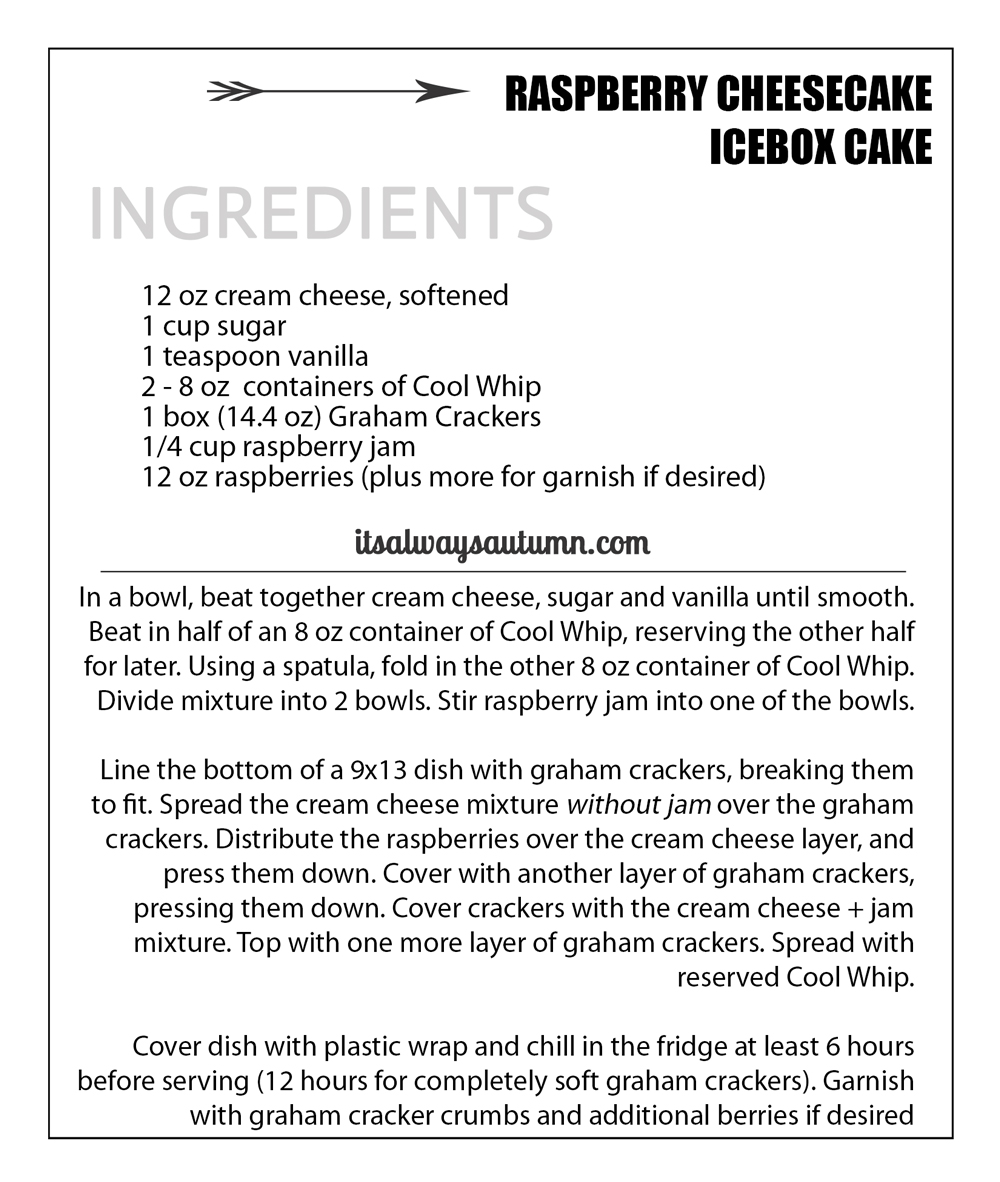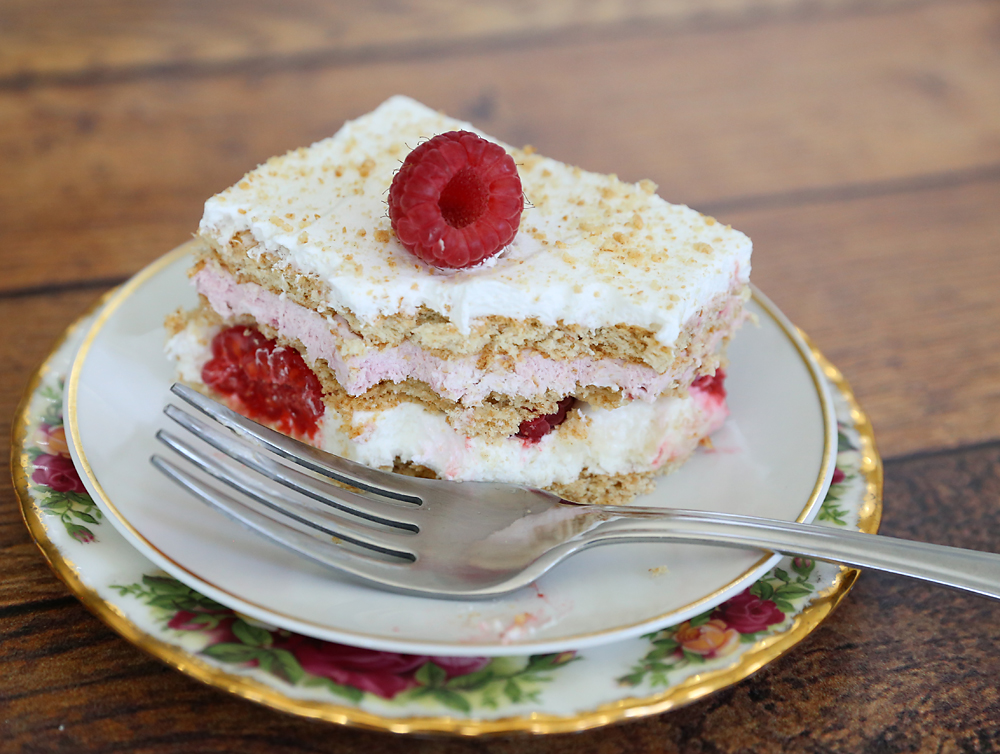 A few last notes:
You'll need to break graham crackers to fit you dish, and you will use the entire box. If you end up with a small spot or two that isn't covered with graham crackers on any of the layers that's no big deal!
I used an entire 12 oz container of fresh raspberries inside the cake, and then used 12 more to garnish the top. If you don't want to have to buy an additional container of berries, just save out 12 for garnishing or skip the berries on top altogether.
The graham crackers will get softer the longer the cake spends in the fridge. My kids really liked the cake after 6 hours because the crackers still had a bit of firmness to them. I prefer the cake after 8-10 hours when the crackers are completely soft. Don't worry – they don't get soggy, just really cake-like.
The cake should stay good in the fridge for a couple of days depending on how fresh your berries were when you made it.
Looking for more summer desserts? Visit these posts:
20 cold treats to try this summer
Copycat TGI Friday's Oreo Madness